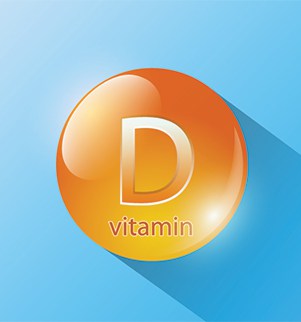 Vitamin D deficiency is returning as a prevalent health problem in the United States. It has been estimated that about 75% of American adults, teenagers, and children are suffering from the problem. Known as the "sunshine vitamin", vitamin D can be readily produced by the human body when exposed to sunlight. If this is the case, why are so many people low in the healthy chemical? Is sunlight less efficient than food and supplements in providing the daily quota? How much sun should a person get every day? And can a person overdose on it. This article will answer these questions along with many relevant topics that will help our readers better understand how to ensure their daily dose of vitamin D.

Topics covered in this article
Vitamin D: How Much Sun Is Good For You?
What is Vitamin D?
Difference between D2 and D3
Which Is Better? D2 or D3?
Can Vegetarians and Vegans Find Non-Animal Source of Vitamin D3
Why Is Vitamin D So Important to Our Health?
Functions of Vitamin D..
How Does It Work?
Figure 1. Table of Vitamin D Metabolism Pathway
Where Can You Get Vitamin D?
Skin Exposure
Food and Supplement
United States Population Facing Dramatic Increase in Vitamin D Deficiency.
Why Is the Modern Society Facing This Problem?
Medical Conditions That Contribute to the Problem..
Symptoms of Vitamin D Deficiency
Importance of Vitamin D Testing
How Much Vitamin D Do We Need?
Sunlight Still the Best Choice
How Much Sun Do You Need?
Tips on Using the Sun Wisely
Top Natural Foods for Vitamin D..
Animal Food Source
Seafood Source
Top Choices of Food Source that Is Rich in Vitamin D
Top Vegetarian Vitamin D Food Source
Vegan Vitamin D Food Sources
Problems with Vegan Sources of Vitamin D Food
Vegan Supplements and Their IU Content
What Is Vitamin D-Binding Protein (VDBP)?
What Are Cofactors?
Interactions between Magnesium and Vitamin D
What Are the Food Sources of Magnesium?
Top Food Choices with Highest Magnesium Contents
Interaction Between Vitamin A and D
Problem with Cod Liver Oil 21
Interactions Between Vitamin K and D
Vitamin A, D, and K – The Three Ring Party of Bone Formation.
Importance of K2 Deficiency
List of Food Choices High in Vitamin K
List of Food Choices High in Vitamin K Content per 100 g
Effects of Taking Too Much Vitamin K
Relationship between Vitamin E and D
List of Food Choices High in Vitamin E
List of Food Choices High in Vitamin E Content per 100 g
Relationship between Vitamin D and Calcium
Problem with Taking Calcium Alone
List of Food Choices High in Calcium
Top Food Choices with Highest Calcium Contents
Effects of Zinc
Food Choices Rich with Zinc Content
List of Food Choices High in Vitamin E Content per 100 g
Dangers of Prolong High Dosage of Vitamin D Supplement
Clinical Cases of Prolong High Dosage Consumption
Recommendation Discrepancies of Maximum Supplement Dosage Level
Vitamin D Toxicity
Treatment for Toxicity
Hypersensitivity to Vitamin D
Medical Condition That Contributes to Hypersensitivity
Medications That Cause Hypersensitivity Reaction.
Conclusion
Reference
Disclaimer
Further Information on Food Choices and Their Vitamin D Contents.
What is Vitamin D?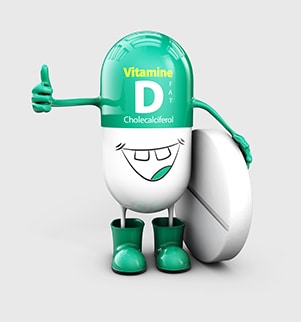 Vitamin D is a group of fat-soluble hormones. In its active form, it is known as calcitriol. Before the molecule becomes active and acts as a hormone, it must undergo two steps of stimulation:
It must be processed in the liver and converted into 25-hydroxyvitamin D (also known as calcidiol).
From calcidiol, it is further processed by the kidneys and converted into 1,25-dihydroxyvitamin D (also known as calcitriol). Please note that even though all cells are capable of converting calcidiol to calcitriol, the main process takes place in the kidneys.
In general, calcidiol is the storage form of the vitamin. Because it is much more water-soluble, it can easily be transferred by blood to the kidneys and active sites where calcitriol is needed (When your doctor test your nutrient level, they will be measuring your calcidiol level in your blood).
Amongst the 5 types of vitamin D compounds, the group vitamin D3 (known as cholecalciferol) and vitamin D2 (ergocalciferol) are known to be the most important hormones for the human body.
The main difference between D2 (ergocalciferol) and D3 (cholecalciferol) is that D2 is produced mainly by plants due to UVB radiation whereas D3 is produced by animals very much similar to how the human system works.
In order for certain vegetables and fruits to supply higher amount of D2 content, manufacturers have utilize various methods to boost UV radiation exposure to maximize the nutrient absorption of their produce. For example, mushrooms are the most commonly vitamin D2 enhanced food on the market. Other manufacturers often choose to fortify the nutrient content by simply adding D2 vitamin to their products. Some common market items are juices such as orange juice, cereals, and rice.
As for D3 rich products, cow dairy is usually the most common choice. To boost the nutrient content, many dairy products such as milk and cheese are further fortified with D3 supplements. To compensate for people with vegetarian or vegan diets, dairy-free products such as soy milk, almond milk, coconut milk, and cashew milk are fortified with D3 to improve the nutrition value per serving. According to both scientific research and survey studies,
This is a very common question for consumers when they go through the health food isle to pick out their supplements. You often hear the health supplement manufacturers marketing D2 to be just as beneficial as D3 and their only difference is that one is plant-based while the other is animal-based. But is this the truth? Although both types of supplements can be absorbed by the human body, D3 is much more beneficial than D2. Medical research and case studies have repeatedly proven that the human body absorbs and uses D3 as much as 300% more efficiently than D2. Further studies have shown that subjects who consume D3 live longer than subjects who consume D2. Why? This is because of two reasons:
D2 has a lower ability to bind to the vitamin D binding protein (DBP) and convert into the active form calcitriol.
D2 cannot effectively activate the production of calcidiol and actually fails to increase the serum calcidiol level
These two findings conclude that D2 is simply ineffective in helping the body to produce enough calcidiol needed to sustain optimal health. So even though D2 supplements are much more affordable, you are simply buying these pills that do not work. So next time when you shop for vitamin D supplements, always opt for D3.
Can Vegetarians and Vegans Find Non-Animal Source of D3?
For individuals who pursue a vegetarian or vegan diet, do not assume that all D3 supplements are made from animal products. There are actually vegan D3 supplements that are made from lichen extractions. Because there are limited amount of non-animal food products that are rich in the nutrient, always shop for the best quality vegan D3 supplement to ensure you have a healthy level of vitamin D in your system. Please refer to section "Vegan Supplements and Their IU Contents" for more information on vegan D3 supplements available on the current market.
Why Is It So Important to Our Health?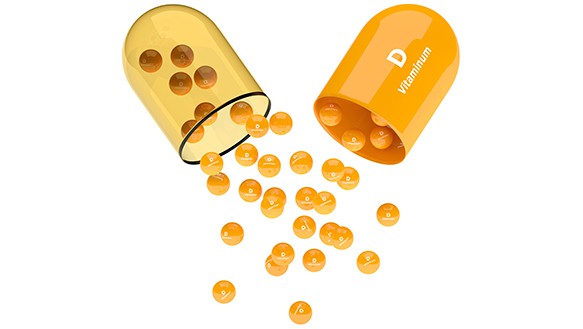 Vitamins are essential to maintaining a healthy body because they are not only crucial to the proper functioning of the body, but also vital to healing and illness prevention. But not all types share the same benefits. For vitamin D, the biggest benefit is promoting bone growth, maintaining strong bones, renewing bone structure, and preventing bone-related diseases such as rickets in children and osteoporosis in older adults.
Although lots of people recognize calcium as an essential mineral for bone health, fewer people know that it is necessary for the human body to absorb and process calcium. Consequently, not having enough of the nutrient can easily lead to fragile bones that are prone to fracture and break. Other symptoms that are related to deficiency may also develop:
Brittle nail
Prone to tooth decay and gum disease
Thinning of hair
Muscle weakness
Mind fog and difficulty in concentrating
Wounds require longer time to clot
Osteomalacia in adults
Rickets in children
Early onset of osteoporosis (Sidenote: Medical records show that of all the women who suffer from hip fractures, 50% are shown to suffer from both osteoporosis and vitamin D deficiency)
And even though researchers and medical professionals are still exploring how it directly and indirectly affect the human body, multiple correlation studies have indicate vitamin D deficiency with a number of health problems such as:
Cancer (especially thyroid, breast, and prostate cancer)
Type 1 and 2 diabetes: (Sidenote: According to the Norway medical studies published in the American Journal of Clinical Nutrition, infants who received supplements within the first year of their lives show a significant reduced risk of developing diabetes than infants who did not receive supplements)
Asthma
Depression
High blood pressure
Cardiovascular diseases and congestive heart failure (Sidenote: Clinical trials demonstrate that by administrating high doses of the supplement to patients with congestive heart failure for 9 months, their natural anti-inflammatory substances increase by 43% and considerably decrease the symptoms of inflammation in these patients)
Hormonal imbalance and thyroid problems
Alzheimer's disease
Autoimmune diseases such as multiple sclerosis (Sidenote: Medical studies have indicate an extremely close relationship between individuals who live further away from the equator and the chance of developing multiple sclerosis. It means that people who live in areas where sun exposure is rare, their chances of contracting multiple sclerosis is much higher than people who live in areas where sun exposure is a daily occurrence)
Crohn's disease
Early onset dementia
Severe menstrual cramps and labor pain
 Functions of Vitamin D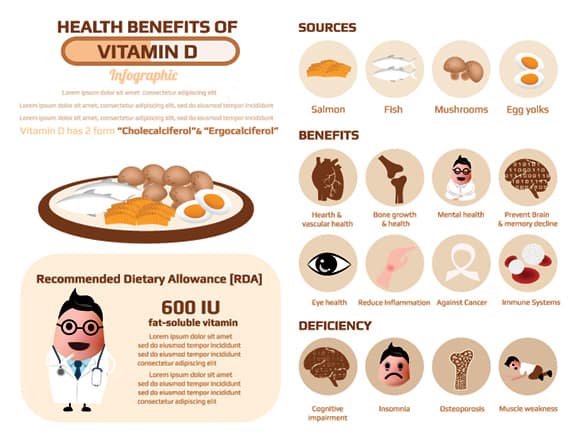 Aside from this widely-known advantage, what else does it do? Here is a list of the functions:
Control the absorption and balance of minerals such as calcium and phosphorus that are essential for bone development and maintenance.
Boost in immune system and aid in fighting against infection.
Maintain muscle function and prevent muscle weakness.
Helps cells to communicate properly.
Sustain cardiovascular functioning, circulation, and heart muscles and prevent against cardiovascular diseases, blood pressure problems.
Brain development in fetus and children and lower the chance of developing autism.
Anti-cancerous properties. More than 60 research studies have shown that higher level drastically lower the chance of developing cancer especially colon and breast cancer. It has been known that it can minimize the chance of developing breast cancer by at least 50% and colon cancer by 80%.
Maintain healthy kidney functioning and reduce chances of reproductive system problems.
Prevention against onset of various auto-immune diseases such as multiple sclerosis and diabetes.
Help the neural system to function properly and fight against various neurological disorders. Several health studies indicate that participants with low levels tend to have problem with paying attention and focusing on their given tasks. They also exhibit symptoms of performing poorly on making decisions and standardized tests.
Maintain healthy skin and prevent tooth decay.
Sustain a strong metabolism. Studies have shown that many people who are obese and have difficulty losing weight often suffer from vitamin D deficiency. Further research demonstrates that women experiment participants who have higher level of the supplements tend to lose more weight than those who have lower level of supplements when they are all placed on a calorie-controlled diet.
How Does It Work?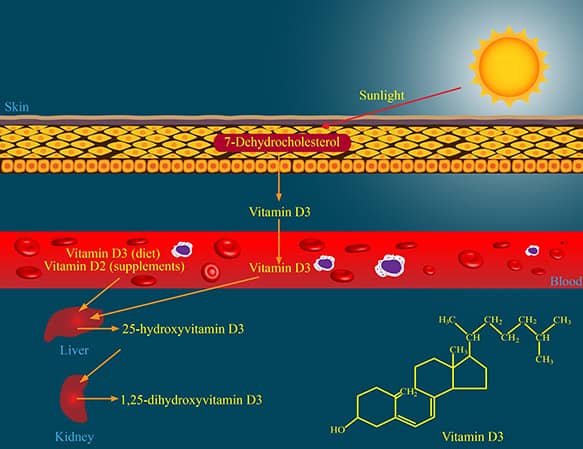 When calcidiol is sent to the needed location and becomes activated calcitriol, the chemical will work in two ways:
It binds to the DNA of a cell and switches the gene expression on or off;
It binds to vitamin D specific receptors outside of a cell membrane and signals the cell to react in a specific way depending on the cell function.
Once attached to their sites, these hormones trigger various important functioning in the body such as absorption and balance of minerals such as zinc, magnesium, calcium, and phosphate.
Figure 1. Table of Vitamin D Metabolism Pathway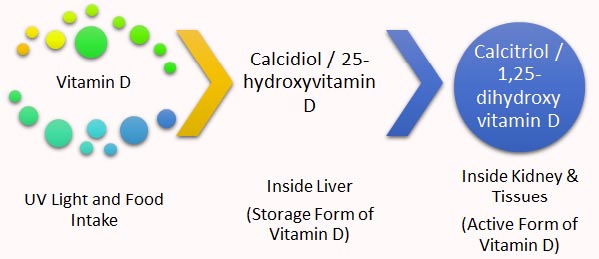 Where Can You Get Vitamin D?
There are two ways to get vitamin D:
1) baring your skin to sunshine, and 2) consuming food or supplements that are rich in the nutrient.
Unlike other vitamins that can only be acquired from food and supplement consumption, it can be produced by your body. A cholesterol substance in the skin called provitamin D3 (also known as 7-dehydrocholesterol) is responsible for making large amounts of vitamin D3 for your daily needs. Once your skin is exposed to UVB rays, provitamin D3 is activated to produce the initial form of D3. From that point, the body transfers the nutrient to the liver for further process so that it can be stored and utilize readily by the kidney and body cells.
I also recommend advise reading the following material:
For people who live in areas where sunlight is limited due to constant patchy weather, they will need to rely on vitamin-rich foods and supplements. It is important to note that there are limited sources of foods that are high in calcidiol. Even though natural food is always better than supplements, it is a good way to ensure there is sufficient amount of vitamin D for your body needs. If you decide on this option, pick a formula that is high in D3 sources. Depending on personal preferences, there are tablets, capsules, and even liquid formula to suit your lifestyle.
As mentioned earlier, there are non-animal form of D3 supplements that are derived from lichen (If you have trouble finding a source, please check out SeekingHealth and Solgar's Vitamin D3 Vegetarian capsule supplements). But before making a purchase, please consult with your physician to check whether you are actually low in the nutrient and require a boost as having excessive amounts of it may lead to vitamin D toxicity.
United States Population Facing Dramatic Increase in Vitamin D Deficiency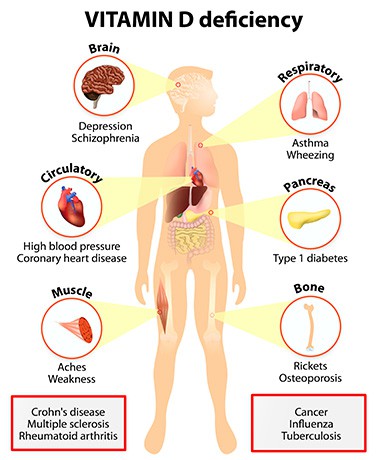 The latest medical statistic report indicates that about one-fourth of the United States population is suffering from vitamin D deficiency, and two-fourths is showing low levels of the hormone. According to cumulative science research studies, clinical cases, and correlation studies, this widespread problem is directly contributing to the rise of other health problems that are prevalent in our current society.
The following table illustrates the alarming increasing rate of 30 health problems related to low levels of the nutrient within the last decade.
| | |
| --- | --- |
| Health Problem Associated with Low Vitamin D Level | Percentage of Increase Within the Last Decade |
| Bipolar Disorder in Youth | 4400% |
| Fatty Liver Not Related to Heavy Alcohol Consumption | 800% |
| Rickets | 500% |
| Clostridium Difficile | 400% |
| Knee Injury Due to Brittle Bone | 400% |
| Lyme Disease | 300% |
| Food Allergies-Related Hospitalization | 260% |
| Metabolic Syndrome | 250% |
| Autism | 250% |
| ADHD | 230% |
| Ulcerative Colitis | 210% |
| Sleep Apnea | 200% |
| IBD | 200% |
| Traumatic Brain Injury | 170% |
| Hypertension | 160% |
| Obesity in Children | 150% |
| Parkinson's Disease | 110% |
| Breast Cancer | 110% |
| Celiac Disease | 100% |
| Tuberculosis | 100% |
| Pulmonary Hypertension | 88% |
| Concussion | 80% |
| Thyroid Cancer | 80% |
| Chronic Diseases in Children | 70% |
| Multiple Sclerosis | 70% |
| Diabetes | 66% |
| ALS Deaths | 60% |
| Alzheimer's Disease | 48% |
| C-Section Resulted From Labor Complications | 40% |
| Peanut Allergy | 40% |
| Chronic Obstructive Pulmonary Disease | 20% |
Why Is the Modern Society Facing This Problem?
There are many reasons that contribute to this serious problem in our society. Here are some of the most prominent reasons:
Majority of the population no longer works outdoors and spends most of their time indoor away from sunlight. In 2010, reports have found that rural residents have twice the amount of vitamin D than urban residents.
Majority of the population lives in the cities where UV level is considerably less due to tall buildings and air pollution blocking direct sunlight.
Modern technology of developing windows that block UVB from passing through prevent most people from absorbing sunlight in indoor environments.
Many people work night shifts and sleep during daytime. This not only affects the circadian rhythm and disturb normal hormonal function but also prevents them from going outdoors during daytime.
Most of us no longer travel by foot or bicycle. Instead, many opt for driving or taking an uber or taxi for short distances.
Higher frequency of people are overweight or obese in our current society. People who are overweight require twice as much of D3 to sustain their equilibrium as much of their intake is wasted in fat cells. At the same time, research studies have found that livers of people who are overweight and obese do not function as well. Thus, they have more difficulty converting the hormone into active form in the liver.
The increasing consumption of soft drinks, sugary products, and fructose leads to lowering of calcium and magnesium levels, two crucial minerals needed in the conversion of the hormone.
The general population lives a much longer life than ever in history. As we age, various health issues and slower bodily functions make it harder for us to produce and utilize calcitriol.
Animals used to be raised in natural settings where they are exposed to more sunlight and feed on naturally grown feed which have a higher a content of sunlight. Not only were they higher in vitamin D, they were also higher in vitamin K, an important co-factor that allows it to be even more effective. And when humans ate these animals, they receive higher amount of the nutrient as well.
The modern diet contain much less of fatty meat and cholesterol that is crucial in helping the skin to produce calcidiol.
Fluoridated water decreases the amount of magnesium in the body.
Higher level of salt consumption leads to loss of cofactors magnesium and calcium.
Most people in the modern society no longer eat organ meats which contain high levels of D3. For example, beef liver is no longer an American choice of breakfast meat that was commonly consumed along with eggs and onion.
Increasing amount of people are going on vegetarian or vegan diets and run into higher tendencies to be low in the hormone.
Our obsession with proactive skin cancer prevention. Although sunscreen can effectively prevent skin cancer, it blocks the penetration of UV light that triggers the production of calcidiol.
People's attachment to indoor entertainment makes it less likely for children and teenagers to engage in outdoor sports and activities.
Some women prefer paler complexion and try their best to avoid any sunlight.
Pesticides found on food affect the ability of the human body to produce and utilize calcitriol.
Certain medications blocks the production and conversion of calcidiol. For example a chemical called statins (found in lowering cholesterol medication) affects the functioning of the liver and reduce the amount of cholesterol in the body that aids in the production of calcidiol. Other known ones are anti-seizure medication, prednisone, Dilatin, Calcium channel blockers, Orlista, Steroids, Phenobartital, Questran, St. John's wort, Rifampin, and Cholestyramine, HIV and AIDS streatments, chemotherapy, and diabetes medication.
Medical Conditions That Contribute to the Problem
Although our advancement in medical technology greatly prolong our life expectancy by offering various treatments and medications to control various health problems that were once untreatable, many of the solutions are not perfect. As mentioned earlier, certain medications actively affect the vitamin D pathway while others indirectly affect the hormone by disturbing the normal functioning of the liver and kidney. Other times, it is the health problems that directly affects the pathway. Here is a list of common health issues that contribute to vitamin D deficiency:
Health Issues that Contribute to Vitamin D Deficiency
Health Issues
                     Deficiency Cause
Crohn's Disease, Celiac Disease, Cystic Fibrosis, Whipple Disease, Gastric Bypass
Decrease absorption of nutrient
Type 2 Diabetes, Obesity
Increase sequestration of the hormone due to higher level of visceral adipose tissue in body and lowering level of the nutrient into bloodstream for utilization
Thyroid Problems, Anticonvulsant Treatments for Epilepsy, Glucocorticoid, Immunosuppressant
Increased breakdown of the hormone rendering it ineffective
Nephrotic Proteinuria Syndrome
Increased urination causes loss of 25-hydroxyvitamin D in serum
Hepatic Failure
Decreased production of 25-hydroxyvitamin D
Chronic Renal Failure
Decreased conversion of 1,25-dihydroxyvitamin D
Genetic Disorders Concerning Vitamin D
Resistance to vitamin D
Hyperthyroidism, Sarcoidosis and other Granulomatous Disorders, Lymphomas, Primary Hyperparathyroidism, Tuberculosis, Tumor-induced Osteomalacia
Affects the production and conversion of the hormone
HIV and AIDS
Kidney and liver impairment that interferes with conversion of 25-hydroxyvitamin D
Type 1 and 2 Diabetes
Kidney and liver complications impairs the conversion of 25-hydroxyvitamin D
Liver Cancer, Kidney Cancer, Thyroid Cancer
Decreased production and conversion of 25-hydroxyvitamin D and 1,25-dihydroxyvitamin D. Chemotherapy makes the problem even worse as it speeds up the consumption of vitamin D
Colon Cancer, Celiac Disease, IBD UC and CD, Crohn's Disease, Bariatric Surgery, Gluten Intolerance, Cystic Fibrosis and other conditions that prevents nutrient absorption in the gut
Prevents proper utilization of 1,25-dihydroxyvitamin D
 Symptoms of Vitamin D Deficiency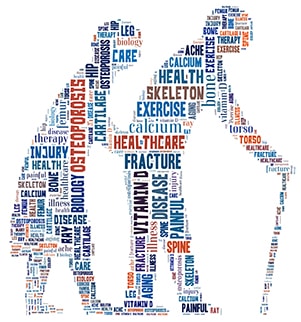 Sometimes it is hard to detect whether you are low or severe deficient of the nutrient. If you are wondering whether you may be low in calcitriol, here is a checklist of common symptoms:
Weakened immune system
General sense of fatigue
Seasonal depression
Infections take a long time to heal
Weak bones (osteopenia)
Skin issues eczema and psoriasis
Brain fog and inability to focus on daily tasks
General muscle weakness and pain
Muscle spasm and cramps
Chronic pain
Weight gain
Joint pain
Trouble falling asleep and restless sleep
Headaches
Diarrhea or constipation
Bladder problems
Psoriasis and Rosacea
Pale complexion
Sagging skin
Wounds take a long time to heal
Brittle nail
Severe menstrual cramps and heavily blood flow
Importance of Vitamin D Testing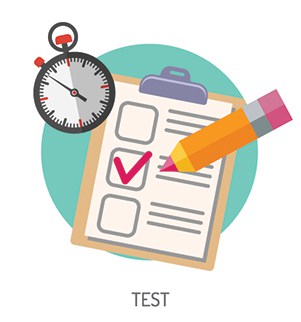 If you suffer many of these symptoms or if you feel that you are depressed and always tired even after long hours of sleep, it may be time to have a checkup.  Do not hesitate to consult with your physician and request for a blood test. It is only by performing a test can you confirm your suspicion and find out how severe is your deficiency. But whatever you do, do not jump into taking supplements and hope these symptoms will go away. Should you decide to have your level tested, here are some tips to keep in mind:
Order for a calcidiol test and not the calcitriol test. The test is sometimes called 25-hydroxyvitamin D test as well.
The normal range by laboratory standards is relatively big. According to their latest guideline suggest that 32ng/mL is a sufficient normal level and the idea level falls between 40 to 50 ng/mL.
Remember that it is normal for your level to fluctuate from season to season because of the sunlight availability.
How Much Do We Need?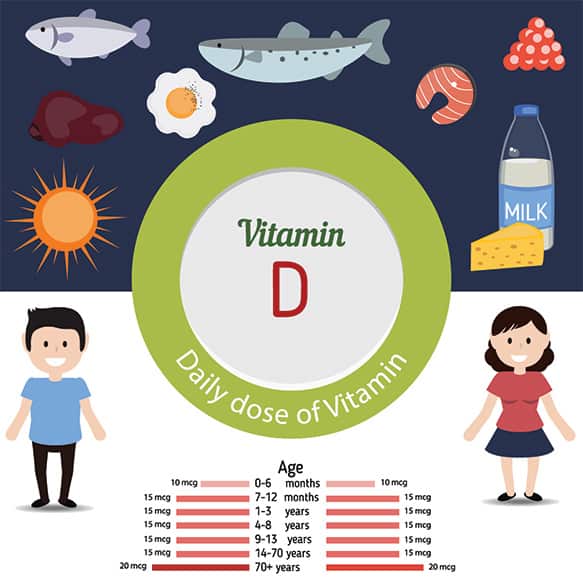 According to the United States NIH Office of Dietary Supplements, the daily recommended dosage intake is 400 IU/day. However, according to health specialist, 400 IU/day is the bare minimum one should intake (with the exception of newborns and infants). Here are the guidelines of the recommended intake and maximum level intake:
Dietary Recommendation of Vitamin D Intake
Age Group
Average Estimated Requirement of Intake (IU/day)
Recommended Dietary Dosage (IU/day)
Maximum Level of Intake (IU/day)
0 to 6 months
400
400
1000
6 to 12 months
400
400
1500
1 to 3 years
400
600
2500
4 to 8 years
400
600
3000
9 to 13 years
400
600
4000
14-18 years
400
600
4000
19 to 30 years
400
600
4000
31 to 50 years
400
600
4000
51 to 70 years (male)
400
600
4000
51 to 70 years (females)
400
600
4000
Over 70 years
400
800
4000
14-18 years pregnant/lactating
400
600
4000
19-50 years pregnant/lactating
400
600
4000
For the average Americans, experts recommend that the minimum should be 600 to 800 IU/day based on their age brackets. However, based on an individual's residing location, amount of time spent outdoor, diet, and health condition, their physician may prescribe an even higher dose of supplement to fit their needs.
For those who live in areas where there is little sunlight during winter hours, some experts even advocate an increase dosage of 2,000 IU/day to compensate for the lack of UVB exposure and fresh produce that are high in raw form of the nutrient.
Sunlight Still the Best Choice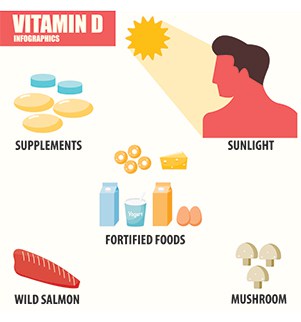 Even though you can rely on food sources and supplements to sustain your nutrient level, sunlight is still the best choice for four reasons:
Sunlight is crucial in maintaining our circadian rhythm and our sleeping pattern because it actively affects the secretion of melatonin – the sleep regulation hormone. It has been well documented that people who have irregular sleeping pattern as a result of working shifts or night hours tend to have a higher tendency to suffer from various sleeping problems such as sleep apnea as well as higher risk of developing depression. It has also shown to fight off Seasonal Affective Disorder (SAD)
The second reason is that sunlight has a direct role in immunity. It has been found that blue lights from sunlight is responsible for making T cells respond quicker to fight off infections as well as ease arthritis and treat skin problems such as acne, eczema, and psoriasis.
The third reason is that UVA actually is also crucial to our bodies. Although it is responsible for wrinkling our skin, it is needed to create nitric oxide. It plays a crucial role in lowering blood pressure by relaxing blood vessels, kills bacteria inside the body, aides in fighting against cancerous cells, and even stimulates the brain to function properly. In essence, we need the whole light spectrum to maintain a healthy body.
Sunlight suppresses melatonin and increase fertility as well as delay menopause up to nine years.
How long do we need to stay under direct sunlight in order to produce our daily doses of calcitriol without causing damage to our skin? This is probably the most frequently asked question concerning vitamin D intake by sunlight. Contrary to the belief that you have to lounge outside baking under direct sunlight for several hours, you actually do not need to tan for a long time to receive the benefits.
Under sufficient amount of UVB ray, your skin can generate 10,000 – 25,000 IU of calcitriol. In most circumstances, it only takes about 15 minutes to reap in the benefits — half amount of time before you start feeling a burning sensation on your skin from the sunlight. A Spanish medical studies have found that an average individual can produce 1,000 IU without getting sunburn during the afternoon hours in these circumstances:
Season
Percentage of Exposed Skin
Amount of Time to Produce 1,000 IU of 25-hydroxyvitamin D
Winter (December to March)
10%
130 minutes
Spring & Summer (April to September)
25%
10 minutes
Autumn (October to November)
25%
31 minutes
Please note that this is only a general guide as the location, weather difference, skin color, health condition all play a role in affecting the final outcome.
However, there are factors that can affect the process:
Where you live. Some areas have more sunlight than others. Depending on where you live, you may have an easier time to catch more sunlight than others who live in areas where there is very limited sunlight especially during the winter time.
Time of year and day. When the sun's rays enter the Earth's atmosphere at too much of an angle, the atmosphere blocks the UVB part of the rays, so your skin cannot produce vitamin D. This happens during the early and later parts of the day and during most of the day during the winter season. The closer to midday you expose your skin, the better this angle and the more it is produced. A good rule of thumb is if your shadow is longer than you are tall, you are not making much of the nutrient. In winter, you'll notice that your shadow is longer than you for most of the day, while in summer, your shadow is much shorter for a good part of the middle of the day.
Your skin color. As darker skin tends to have more melanin to shield ultraviolet radiation absorption, individuals of deeper color complexion will require longer exposure to sunlight to produce their daily recommended dosage of the nutrient.
Amount of skin exposed. Your skin cells can only generate certain amount of cholecalciferol before they reach an exhaustion level and require energy replenishment before reactivation. So by having more skin covered, it will require longer periods of time before you can reap in your daily dose of nutrient. For example, uncovering your back rather than just your arms and legs will allow your skin to generate much more cholecalciferol within shorter amount of time. It has been reported that women and children of certain culture or religious groups are much more prone to deficiency due to their practice of wearing very conservative clothing that allow very little exposure of skin. Another more current problem is sunscreen. People who practice proactive skin cancer prevention by constantly wearing sunscreen can significantly increase their chance of developing deficiency. Studies have shown that just by wearing a sunscreen lotion with SPF 10 can reduce UVB absorption by as such as 98% and basically stop production.
Your age. As people age, the amount of vitamin-D production cells declines and their functioning is no longer as active. It has been found that a 70-year-old individual produces 4 times less of the hormone than a 20-year-old person.
Tips on Using the Sun Wisely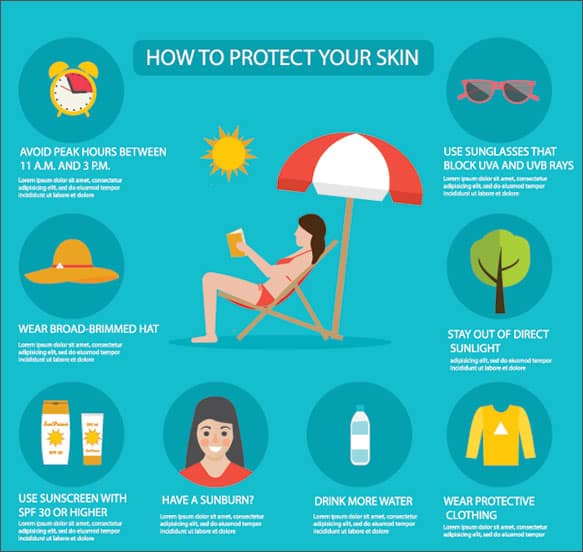 How can you maximize the benefits without getting damage? This is a fine balance. Here are some tips that can help you reap in the rewards:
NEVER overdo the tanning. By prolonging the sun exposure, you are at a greater risk of developing skin cancer and speed up the skin aging process.
Time your sun tanning experience between 10 to 20 minutes depending on your skin tone. If your skin is sensitive to sunlight, stay with the minimum amount of time.
Once the time is up, slather on your sunscreen if you decide to stay out longer. This will prevent your skin from being damaged from the UV light.
Top Natural Foods for Vitamin D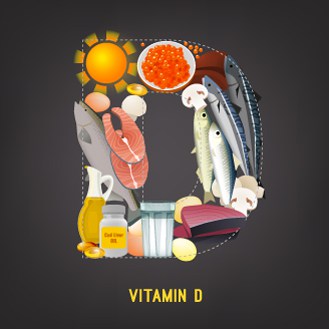 As much as sunlight is fundamental to our well-being, we should never think that it alone can fill our daily nutrient quota for calcitriol. Fresh natural foods are equally essential to our health because it offers so many combination of other nutrients and minerals that sustain our bodily functions.
Vitamin D is most abundant in fatty cells, organs, intestines, and blood in human body. This is also true for animals. Therefore, meat that are higher in fat content, red meat, and organ meat tend to have a much higher calcidiol content than lean white meat. But one of the most overlooked food source that is going out of fashion is animal blood. When stored as calcidiol in mammal bloodstream, it is calculated to be five times as powerful as the rawest form of vitamin D. And when an animal is raised in the outdoors being bed with natural food source, the concentration can increase to as much as 16 IU/mL. It is no wonder why many cultures have cuisines and delicacies made from animal blood. Many Asian cultures have blood sausages, the Europeans have blood pudding and soup, and the natives and Masai culture have blood shaved ice or simply blood as a drink. According to a blood sausage recipe that calls for two cups of blood, the nutritional value of calcidiol is 8,000 IU.
Compared to land animal products, seafood tend to have a much higher level of the nutrient. This is because their food source consists a rich source of plankton, a precursor to vitamin D. Through an accumulation in the food chain, larger fish, seals, and killer whales end up with a massive amount of vitamin D in their bodies. This is the main reason why Inuit can survive with so little amount of sunlight. It is also why seals have been poached for their oil.
Top Choices of Food Source that Is Rich in Vitamin D
Food Choices with Highest Contents of Vitamin D
 
Food Source
Vitamin D Content Per 100 G Unless Specified
1
Anglerfish Liver
4,400 IU
2
Pork or Beef Blood (1 cup)
4,000 IU
3
Cod Liver Oil (1 tablespoon)
3,450 IU
4
Indo-Pacific Marlin
1,400 IU
5
Sockeye Salmon
1,300 IU
6
Herring
1,100 IU
7
Bastard Halibut
720 IU
8
Fatty Bluefin Tuna
720 IU
9
Duck Egg
720 IU
10
Grunt Trout
600 IU
11
Rainbow Trout
600 IU
12
Eel
560 IU
13
Cultured Rea Sea Bream
520 IU
14
Mackerel
440 IU
15
Coho Salmon
430 IU
16
Canned Sardines
270 IU
17
Oysters
320 IU
18
Chicken Eggs
120 IU
19
Salami
62 IU
20
Sausages
55 IU
21
Pork Liver
50 IU
22
Clams
41 IU
23
Unfortified Milk (1 liter)
40 IU
24
Beef Liver
30 IU
25
Pork
28 IU
26
Caviar
19 IU
27
Pork
10 IU
28
Butter (1 stick)
9 IU
29
Shrimps
2 IU
30
Sour Cream (1 tablespoon)
2 IU
All nutritional data is based on food manufacturer labels approved by USDA National Nutrient Database for Standard Reference.
Top Vegetarian Vitamin D Food Source
| | | | |
| --- | --- | --- | --- |
|   | Food Source | Serving | Vitamin D Content |
| 1 | Fortified Low-Fat Milk | 1 cup | 127 IU |
| 2 | Goat Milk | 1 cup | 100 IU |
| 3 | 20% Fortified Low-Fat Yogurt | 6 ounces | 80 IU |
| 4 | Eggs (medium) | 1 whole | 41 IU |
| 5 | Swiss Cheese | 1 ounce | 6 IU |
All nutritional data is based on food manufacturer labels approved by USDA National Nutrient Database for Standard Reference.
| | | | |
| --- | --- | --- | --- |
|   | Food | Serving | Vitamin D (IU) |
| 1 | Maitake Mushrooms | 1 cup, diced | 786 IU |
| 2 | Portabella Mushrooms | 1 cup, sliced | 634 IU |
| 3 | Hemp Milk | 1 cup | 160 IU |
| 4 | Tofu | 100 g | 157 IU |
| 5 | Morel Mushrooms | 1 cup, sliced | 136 IU |
| 6 | Fortified Soymilk | 1 cup | 120 IU |
| 7 | Chanterelle Mushrooms | 1 cup, sliced | 114 IU |
| 8 | Fortified Almond Milk | 1 cup | 100 IU |
| 9 | 25% Fortified Orange Juice | 1 cup | 100 IU |
| 10 | Fortified Rice Milk | 1 cup | 100 IU |
| 11 | Fortified Coconut Milk | 1 cup | 100 IU |
| 12 | Fortified Halzenut Milk | 1 cup | 100 IU |
All nutritional data is based on food manufacturer labels approved by USDA National Nutrient Database for Standard Reference.
The vegan food choices listed above may provide a sufficient daily source of the nutrient, but there possesses a few big problems if you build a diet around these choices.
Almost all of these choices only provide D2. As we mentioned earlier in this article, D2 is simply ineffective for the human body. The only food in the chart that can provide D3 is alfalfa.
You cannot eat alfalfa everyday. Even though a cup of alfalfa can provide 25 IU of D3, please be aware that it contains a toxic amino acid called canavanine. An accumulation in the body over time can cause severe blood platelet deterioration (known as pancytopenia).
You cannot eat mushrooms every day as they all have very low levels of mycotoxins and a starch-like chemical called Lentinan. When eaten once in a while, the minor level does very little to the human body. However, when consumed every day, the accumulation of the mycotoxins can gastrointestinal irritation, kidney problems, and liver damage. And when Lentinan accumulates in the human body, the inflammatory compound will cause skin rash, severe headache, swelling of extremities and face, difficulty in breathing, and lowering of blood pressure. In severe cases, an individual can experience anaphylaxis and lose consciousness.
Vegan Supplements and Their IU Content
| | | |
| --- | --- | --- |
|   | Supplement Brand | Vitamin D Content |
| 1 | Country Life D3 | 5000 IU |
| 2 | MRM | 5000 IU |
| 3 | Daily D Vegan Vitamin D3 | 2500 IU |
| 4 | Doctor's Best D3 | 2500 IU |
| 5 | Vitashine Vitamin D3 | 2500 IU / 1000 IU |
| 6 | Seeking Health Optimal Vitamin D3 | 2000 IU |
| 7 | Veg Life Supreme Vegan D | 2000 IU |
| 8 | Nordic Naturals D3 | 1000 IU |
| 9 | AOR Vegan Vitamin D3 | 1000 IU |
| 10 | Solar Vegan Vitamin D3 | 1000 IU |
| 11 | Deva Vegan Vitamin D2 | 800 IU |
| 12 | Freeda Vitamin D2 | 400 IU |
| 13 | Now Liquid Multivitamin | 400 IU |
| 14 | Pure Vegan Vitamin D2 Spray | 400 IU |
| 15 | Freeda Joint Boost Formula | 200 IU |
| 16 | Deva Vegan Cal-Mag Plus | 133 IU |
| 17 | Vegan Life Multivitamin | 133 IU |
| 18 | Nutrition Now Vegan Calcium Soft Chews | 100 IU |
| 19 | Prescription 2000 Bone Support Formula | 100 IU |
| 20 | Rhino Soft Calcium Chews for Kids | 100 IU |
What Is Vitamin D-Binding Protein (VDBP)?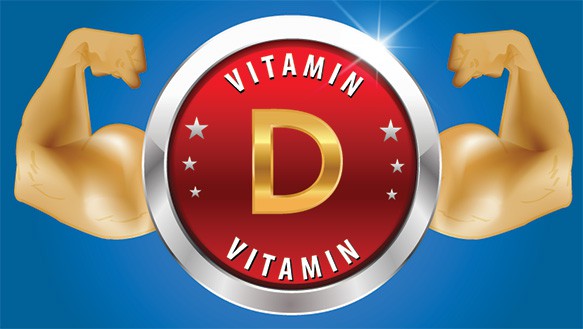 In simple terms, vitamin D-binding protein (VDBP) is a specific molecule that binds with 25-hydroxyvitamin D and carries it to various location for utilization. Produced mainly by the liver, It is mostly found in plasma, cerebrospinal fluid, surfaces of many type of cells, and ascetic fluid. Why is it important to the human body? Here are the reasons:
It works as a regulator of vitamin D to ensure there is always a backup of calcidiol in cases when the body does not intake or produce enough nutrient for the day. And when the body has an excess amount of calcidiol, it will carry these extra molecules for disposal. In doing so, it creates a balance and minimize the risk of developing vitamin D toxicity.
It enhances the efficiency of the calcidiol conversion process. By binding with another protein called megalin, the molecule is fast tracked to the kidney where calcidiol is activated into calcitriol.
It also protect calcium from degrading rapidly. This not only protects our bones from becoming brittle, it also ensures there is enough calcium to interact with calcitriol.
So if the liver does not create enough VDBP, it can lead to a serious case of vitamin D imbalance and insensitivity. But what else can happen that can affect the production of VDBP? The answer is estrogen. When there is an abundant level of estrogen in the body, the production of VDBP significantly increase. This can be observed in pregnant women and explains why they require higher levels of D3 to sustain their body function as well as the development of the fetus. It also explains why women are more prone to calcidiol deficiency.
I also recommend advise reading the following material:
As the female body reaches menopause, the level of estrogen drastically drops. This reaction also minimizes the production of the binding protein making the transportation of the 25-hydroxyvitamin D less readily available. Therefore, it is crucial for women to check with their physicians as they enter the pre-menopause phase and discuss about whether they should begin an estrogen replacement therapy. Not only will it help minimize the unpleasant symptoms of menopause, it will also allow women to keep a higher level of calcidiol and less likely to suffer from osteoporosis, arthritis, weak hip, and mood disorders.
What Are Cofactors?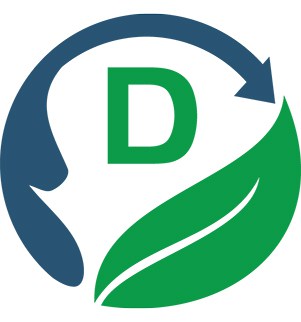 The human body is an intricate system of many chemicals working together to create this fine equilibrium of wellness. Similarly, many non-protein molecules work hand-in-hand with vitamin D to allow calcitriol to function in optimal condition. These molecules are known as cofactors. Of all these co-factors, the most crucial ones are:
Magnesium
Vitamin K
Vitamin A
Vitamin E
Calcium
Zinc
Interactions between Magnesium and Vitamin D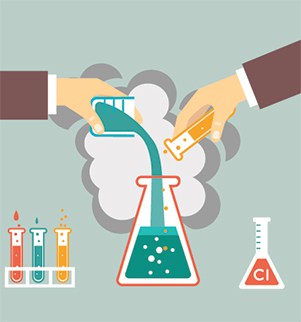 Magnesium is vital for all your organs to function properly because it interacts directly with calcium, potassium, phosphorus, and vitamin D. It is also the essential factor needed to transform food into usable energy for the body as well as metabolize raw form of vitamin D into active calcitriol.
What Are the Food Sources of Magnesium?
Dark green color leafy vegetables such as spinach, broccoli, Brussel sprouts are always high in magnesium. Other commonly found food sources are pumpkin seeds, nuts, beans, quinoa, oats, and brown rice. And for the chocolate lovers out there, rejoice that dark chocolate is also high in magnesium. Here is a list of top food choices with the highest contents of magnesium:
Top Food Choices with Highest Magnesium Contents
Food Choice
Magnesium Content per 100 g of Food
1.        
Pumpkin Seeds
592 mg
2.        
Flax Seeds
392 mg
3.        
Brazil Nuts
376 mg
4.        
Sesame Seeds
351 mg
5.        
Chia Seeds
335 mg
6.        
Sunflower Seeds
325 mg
7.        
Cashew Nuts
292 mg
8.        
Almonds
270 mg
9.        
Pine Nuts
251 mg
10.    
Lima Beans
224 mg
11.    
Quinoa
197 mg
12.    
Oats
177 mg
13.    
Peanuts
168 mg
14.    
Hazelnuts
163 mg
15.    
Black Beans
160 mg
16.    
Walnuts
158 mg
17.    
Dark Chocolate
146 mg
18.    
Brown Rice
143 mg
19.    
Kidney Beans
140 mg
20.    
Macadamia Nuts
130 mg
21.    
Corn
127 mg
22.    
Adzuki Beans
127 mg
23.    
Pecans
121 mg
24.    
Pistachio Nuts
121 mg
25.    
Swiss Chard
81 mg
26.    
Garbanzo Beans
79 mg
27.    
Spinach
79 mg
28.    
Mackerel
76 mg
29.    
Purslane
68 mg
30.    
Edamame
61 mg
31.    
Artichokes
60 mg
32.    
Okra
57 mg
33.    
Tuna
50 mg
34.    
Lentils
47 mg
35.    
Kale
47 mg
36.    
Arugula
47 mg
37.    
Dates
43 mg
38.    
Prunes
41 mg
39.    
Shrimp
35 mg
40.    
Mussels
34 mg
41.    
Peas
33 mg
42.    
Coconut
32 mg
43.    
Raisins
32 mg
44.    
Mustard Greens
32 mg
45.    
Parsnips
29 mg
46.    
Passion Fruit
29 mg
47.    
Salmon
29 mg
48.    
Avocados
29 mg
49.    
Leeks
28 mg
50.    
Chicken
28 mg
Interaction Between Vitamin A and D
Vitamin A is similar to vitamin D in that it is also considered as a hormone. What is important about vitamin A is that retinoic acid (a form of vitamin A) is found to inhibit the activation of calcitriol. But if they are working against each other, how can it be said that vitamin A is working with calcidiol and calcitriol? The answer is quite simple. In order for our body to strike a healthy balance, there must be certain chemicals to counteract an overabundance of 25-hydroxyvitamin D and 1, 25-hydroxyvitamin D to avoid a vitamin D toxicity. In this case, vitamin D and A work in a tug-of-war system to create a proper nutrient ratio in our body.
In several animal studies, researchers have found that large doses of vitamin A can actually protect the body against vitamin D toxicity and various organ damage such as kidney stone formation, cell growth retardation, bone demineralization, and soft tissue calcification.
For many years, cod liver oil has been marketed as the best source of supplement on market because of its extremely high level of nutrient contents. But there is a problem to this product – it is also high in vitamin A. Because of the slack regulation in the production of certain brands of cod liver oil, much of the nutrient is lost in the process.
What you end up with is taking massive amount of vitamin A and not enough calcidiol to counterbalance the equilibrium. Over the time, the excess nutrient can lead to various symptoms such as headaches, orange color skin tone, dizziness, liver and kidney damage, and even coma in extreme cases. And for pregnant women, high doses of vitamin A can lead to birth defects and mental retardation in the baby.
Interactions Between Vitamin K and D
Vitamin K is a fat-soluble nutrient that is mainly found in plant based food sources. It plays an important role in blood clotting, minimizing bone density loss and fractures, and preventing arteries and soft tissues calcification.
So how does vitamin K affect vitamin D? It works as a partner of calcitriol to promote calcium accumulation in the bones and teeth and minimize calcification in kidneys, blood vessels, and soft tissues. Medical research has shown that 25-hydroxyvitamin D and 1, 25-hydroxyvitamin D is highly dependent on this nutrient. Numerous studies have actually shown that vitamin D toxicity is often caused by vitamin K2 deficiency.
Vitamin A, D, and K – The Three Ring Party of Bone Formation
Osteocalcin is a hormone secreted by osteoblasts in the body. It is the main component needed in bone formation (it also acts as an important player in the maintenance of insulin secretion, and male fertility). What does this have to do with calcitriol? The answer is that vitamin A and D are both needed to signal the secretion of osteocalcin.
However, it remains in a dormant form until it is activated by vitamin K. In reality, these three nutrients must be all present to maintain an optimal level of calcium inside the body and promote bone formation.
Vitamin D supplements can actually do more harm if the body is low on K2. Here are the reasons behind this theory:
When there is a lack of K2 to activate osteocalcin, bone growth comes to a stop. And because the calcium is not used up in the process, it gradually buildups in the blood, liver, kidney, and soft tissue. This leads to higher chances of blood vessel calcification (BVC). From what scientists found out about BVC, it is greatly associated with heart disease.
With an abundant of dormant osteocalcin, vitamin D and A are not used up to produce more this fat soluble hormone. And with a continuous intake of supplement, a case of hypercalcemia may occur which is characterized by extremely high levels of calcidiol and calcium in blood.
The extremely high levels of calcium in bloodstream is associated with blood clots, narrowing of blood vessels due to calcifications, and heart disease.
As a matter of fact, animal research studies have found that vitamin K prevents BVC in subjects and greatly improve the blood vessel calcification problem. In human clinical studies, seniors who take a 500 mcg dose per day for three years show much better cardio health than those who do not take the supplements.
List of Food Choices High in Vitamin K
List of Food Choices High in Vitamin K Content per 100 g
 
Food Choice
Vitamin K Content
1.        
Amaranth Leaves
9914 mcg
2.        
Parsley
9113 mcg
3.        
Swiss Chard
8738 mcg
4.        
Kale
5880 mcg
5.        
Watercress
4545 mcg
6.        
Spinach
4292 mcg
7.        
Mustard Greens
3994 mcg
8.        
Collards
3463 mcg
9.        
Chrysanthemum
2917 mcg
10.    
Endive
2717 mcg
11.    
Lettuce
2315 mcg
12.    
Broccoli
2036 mcg
13.    
Chives
1418 mcg
14.    
Dried Basil
1366 mcg
15.    
Green Onions
1335 mcg
16.    
Dried Thyme
1242 mcg
17.    
Grounded Sage
1088 mcg
18.    
Natto (fermented soy)
1000 mcg
19.    
Dried Parsley
985 mcg
20.    
Balsam Pear
960 mcg
21.    
Bitter Melon (Sometimes called bitter gourd)
960 mcg
22.    
Cabbage
945 mcg
23.    
Brussels Sprouts
922 mcg
24.    
Asparagus
889 mcg
25.    
Arugula
869 mcg
26.    
Pickles
854 mcg
27.    
Chinese Broccoli
771 mcg
28.    
Bok Choi
700 mcg
29.    
Sweet Potato Leaves
639 mcg
30.    
Celery
420 mcg
31.    
Dried Oregano
406 mcg
32.    
Snap Peas
388 mcg
33.    
Okra
364 mcg
34.    
Red Cabbage
328 mcg
35.    
Goose Liver
369 mcg
36.    
Kelp
307 mcg
37.    
Rhubarb
279 mcg
38.    
Mung Beans
239 mcg
39.    
Cucumber
219 mcg
40.    
Capers
214 mcg
41.    
Soybeans
174 mcg
42.    
Sauerkraut
137 mcg
43.    
Kiwi
132 mcg
44.    
Relish
129 mcg
45.    
Prunes
104 mcg
46.    
Hard Cheeses
76 mcg
47.    
Soft Cheeses
56 mcg
48.    
Medium Egg Yolk (per egg yolk)
32 mcg
49.    
Chicken Breast
11 mcg
50.    
Yogurt
2 mcg
Effects of Taking Too Much Vitamin K
Everything when taken too much can be harmful for the body. As of now, researchers are still trying to find out whether there are any side effects of consuming too much vitamin K. What we know is that the body can only store a certain amount of this nutrient. Any excess will be excreted out of the body as a waste. For natural K2, there has not been any cases of poisoning due to consuming high levels of the nutrient.
However for a synthetic type of vitamin K known as K3 (also known as menadione), high levels can lead to yellow coloration of the skin and eyes. Other symptoms are kidney and liver damage, reduction in bile secretion, and over-secretion of estrogen.
Relationship between Vitamin E and D
Vitamin E has been known as the fat-soluble anti-aging supplement that helps to repair skin damage, lower cholesterol in the body, and assist with the production of red blood cells. It has also shown to minimize the risk of getting dementia, boost the immune system, and prevent blood clotting within blood vessels. Although it may not directly work with calcitriol, it is responsible for the storage of vitamin A and usage of vitamin K. So without sufficient amount of vitamin E, the body can easily be depleted of vitamin A. In addition, the body will not be able to use vitamin K properly.
As mentioned earlier, vitamin K is essential to calcium and vitamin D levels. If malfunctioning of vitamin K occurs, it can lead to excess of vitamin D and calcium in the body as well. Consequently, it can trigger a downward spiral causing vitamin D toxicity and calcification in blood vessels. Therefore, it is equally important that we have a sufficient level of vitamin E in our body as well.
List of Food Choices High in Vitamin E
Compared to other essential nutrients required for the body, the Institute of Medicine states that the average adult only need 15 milligrams to remain healthy. Here is a list of food choices that contain the highest sources of vitamin E:
List of Food Choices High in Vitamin E Content per 100 g
 
Food Choice
Vitamin E Content
1.        
Wheat Germ Oil
149 mg
2.        
Hazelnut Oil
47 mg
3.        
Peanut Butter
43 mg
4.        
Sunflower oil
41 mg
5.        
Sunflower Seeds
35 mg
6.        
Cottonseed Oil
35 mg
7.        
Safflower Oil
34 mg
8.        
Rice Bran Oil
32 mg
9.        
Grapeseed Oil
29 mg
10.    
Almonds
26 mg
11.    
Canola Oil
18 mg
12.    
Palm Oil
16 mg
13.    
Hazelnut
15 mg
14.    
Pine Nuts
9.3 mg
15.    
Peanuts
8.3 mg
16.    
Caviar
7.0 mg
17.    
Brazil Nuts
5.7 mg
18.    
Snails
5.0 mg
19.    
Abalone
4.0 mg
20.    
Olives
3.8 mg
21.    
Pistachios
2.9 mg
22.    
Turnip Greens
2.9 mg
23.    
Rainbow Trout
2.8 mg
24.    
Cod
2.8 mg
25.    
Collard Greens
2.3 mg
26.    
Pumpkin Seeds
2.2 mg
27.    
Shrimp
2.2 mg
28.    
Dried Cranberries
2.1 mg
29.    
Mamey Sapote
2.1 mg
30.    
Avocado
2.1 mg
31.    
Spinach
2.0 mg
32.    
Swiss Chard
1.9 mg
33.    
Beets
1.8 mg
34.    
Mustard Greens
1.8 mg
35.    
Goose Meat
1.7 mg
36.    
Red peppers
1.6 mg
37.    
Medium Kiwi
1.5 mg
38.    
Crayfish
1.5 mg
39.    
Asparagus
1.5 mg
40.    
Broccoli
1.5 mg
41.    
Pecans
1.4 mg
42.    
Butternut Squash
1.3 mg
43.    
Pumpkin
1.3 mg
44.    
Octopus
1.2 mg
45.    
Atlantic Salmon
1.1 mg
46.    
Lobster
1.0 mg
47.    
Black Currants
1.0 mg
48.    
Apricots
0.9 mg
49.    
Mango
0.9 mg
50.    
Raspberries
0.9 mg
Relationship between Vitamin D and Calcium
Calcium is the building blocks of life as it is responsible for building bones, healing wounds, maintaining healthy neural pathways, and controlling muscle contractions. The problem is that the human body does not produce calcium and must acquire it through food intake. But without calcitriol, absorption of calcium in the intestines will is impossible. At the same time, calcitriol decreases the amount of calcium being passed out prematurely in urine.
Consequently, low levels of calcitriol will increase the chance of developing calcium deficiency. On the other hand, continuous high levels of calcitriol will lead to an overabundance of calcium. If this situation prolongs for a long duration, the excess calcium may cause kidney and heart damage.
Problem with Taking Calcium Alone
When taken without its cofactors such as vitamin D, A, magnesium, and K, the calcium can lead to a buildup in the bloodstream causing blood clots and heart problems. It also considerably increases the risk of heart attacks and strokes.
As a result, unless you are suffering from a severe case of calcium deficiency, it is always a better choice to consume natural food choices or food sources that are calcium enhanced.
List of Food Choices High in Calcium
Top Food Choices with Highest Calcium Contents
Food Choice
Calcium Content per 100 g of Food
51.    
Low Fat Cheese
961 mg
52.    
Firm Tofu
861 mg
53.    
Orange Juice
500 mg
54.    
Soymilk
300 mg
55.    
Sardines
321 mg
56.    
Cow Milk
300 mg
57.    
Sardines
321 mg
58.    
Yogurt
300 mg
59.    
Kefir
300 mg
60.    
Almonds
264 mg
61.    
Kale
245 mg
62.    
Canned Sockeye Salmon
232 mg
63.    
Collard Greens
232 mg
64.    
Turnip Greens
197 mg
65.    
White Beans
191 mg
66.    
Turnip Greens
190 mg
67.    
Oatmeal
187 mg
68.    
Low Fat Milk
183 mg
69.    
Low Fat Yogurt
183 mg
70.    
Arugula
160 mg
71.    
Beet
127 mg
72.    
Watercress
120 mg
73.    
Cheerios Cereal
114 mg
74.    
Sesame Seeds
88 mg
75.    
Rhubarb
86 mg
76.    
Garden Cress
81 mg
77.    
Okra
77 mg
78.    
Green Onions
72 mg
79.    
Bok Choi
71 mg
80.    
Oranges
65 mg
81.    
Kumquats
62 mg
82.    
Leeks
59 mg
83.    
Swiss Chard
58 mg
84.    
Blackcurrants
55 mg
85.    
Endive
52 mg
86.    
Fennel
49 mg
87.    
Cabbage
48 mg
88.    
Butternut Squash
48 mg
89.    
Broccoli
47 mg
90.    
Artichokes
44 mg
91.    
Brussel Sprouts
42 mg
92.    
Sweet Potato
38 mg
93.    
Green Snap Beans
37 mg
94.    
Parsnips
37 mg
95.    
Tangerines
37 mg
96.    
Lettuce
36 mg
97.    
Figs
35 mg
98.    
Lima Beans
34 mg
99.    
Carrots
33 mg
100.                         
Turnips
33 mg
Effects of Zinc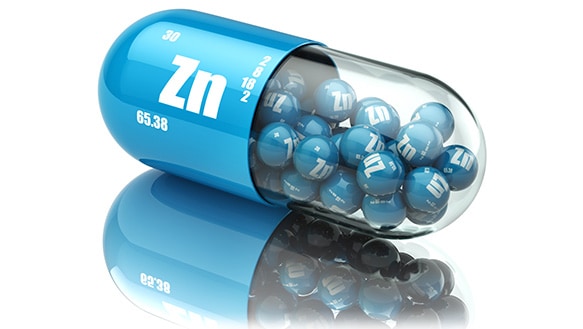 Even though Zinc has no direct influence on calcidiol and calcitriol, it has an inhibitory effect on magnesium absorption and storage. As we mentioned earlier, magnesium is responsible for metabolizing raw form of vitamin D into active calcitriol.  At the same time, it also has an inhibitory effect on the absorption of calcium as well.
This effect ensures there is a minimal amount of excess calcium to cause calcifications in the bloodstream. If there is a deficiency in zinc, the body will absorb too much calcium and magnesium. This will affect the body in two ways:
Increased magnesium absorption leads to higher conversion rate of calcitriol. If there is ample amount of vitamin D present as well, it may lead to a case of toxicity.
Increased calcium absorption leads to an excess of free-floating molecules in the bloodstream. This condition will raises the chance of calcium buildup in the blood vessels, kidneys, and livers.
Food Choices Rich with Zinc Content
According to the Institute of Medicine, the average adult requires 8 milligrams of Zinc to sustain a healthy lifestyle. Here is a list of food choices that contain the highest sources of Zinc:
List of Food Choices High in Zinc Content per 100 g
 
Food Choice
Zinc Content
1.        
Oysters
76 mg
2.        
Clams
56 mg
3.        
Cereal
52 mg
4.        
Wheat
17 mg
5.        
Peanut Butter
15 mg
6.        
Beef
12.3 mg
7.        
Veal Liver
11.9 mg
8.        
Tahini
10.5 mg
9.        
Pumpkin Seeds
10.3 mg
10.    
Squash Seeds
10.3 mg
11.    
Sesame Seeds
10.2 mg
12.    
Watermelon Seeds
10.2 mg
13.    
Soybeans
9 mg
14.    
Lima Beans
9 mg
15.    
Green Peas
9 mg
16.    
Dried Herbs and Spices
8.8 mg
17.    
Lamb
8.7 mg
18.    
Venison
8.6 mg
19.    
Veal
7.4 mg
20.    
Dark Chocolate
6.8 mg
21.    
Rice Bran
6.0 mg
22.    
Pork
5 mg
23.    
Peanuts
3.3 mg
24.    
Cheddar Cheese
3.1 mg
25.    
Mozzarella
2.9 mg
26.    
Avocados
2.6 mg
27.    
Seaweed
1.2 mg
28.    
Chicken Breast
1 mg
29.    
Mushrooms
0.9 mg
30.    
Alfalfa Sprouts
0.9 mg
31.    
Spinach
0.8 mg
32.    
Asparagus
0.6 mg
33.    
Low Fat Yogurt
0.7 mg
34.    
Milk
0.4 mg
Dangers of Prolong High Dosage of Vitamin D Supplement
It has been reported that the supplement industry increased from $36.7 billion in 2014 to $132.8 billion in 2016. It has been projected that by 2022, the spending will be over $220.3 billion. For vitamin D supplements, sales have increased from $75 million industry in 2006 to $550 million in 2010. Today, the sales have increased by more than 8 folds. With American consumers plunging so much money into supplements, not many people have realize that too much of the supplement can turn ugly.
Clinical Cases of Prolong High Dosage Consumption
As mentioned earlier, having excessively large amount of calcidiol and calcitriol in the system can cause an extremely high accumulation of calcium in the body. This condition is called hypercalcemia. In short duration, it can cause symptoms such as loss of appetite, brain fog, confusion, constipation, and dull pain in kidneys. If this problem prolongs, it can drastically increase calcification in the blood vessels and increase the chance of developing serious health problems such as cardiovascular diseases, heart attack, and stroke.
According to clinical statistics studies, senior patients who have been taken high doses of the supplement for over 5 years are more prone to bone fractures, falls, and heart problems than patients who take the minimal recommended dosages of the supplement.
Recommendation Discrepancies of Maximum Supplement Dosage Level
In order to warn people of these possible side effects, the Institute of Medicine and Endocrine Society have set a tolerable upper limits (UL) are set to help avoid this problem:
| | | | | |
| --- | --- | --- | --- | --- |
|   | 1 to 3 years | 4 to 8 years | 9 to 18 years | 19+ years |
| IOM | 2,500 IU/day | 3,000 IU/day | 4,000 IU/day | 4,000 IU/day |
| Endocrine Society | 4,000 IU/day | 4,000 IU/day | 10,000 IU/day | 10,000 IU/day |
As you can see the two institutes' recommendation can differ drastically. In the past, many physicians have commented that the Institute of Medicine has given a too stringent level on vitamin D and a too relaxed level on calcium. The Endocrine Society has faced the direct opposite criticism in that the maximum vitamin D recommendation is too high while the calcium level is too low. The question is who should you follow? The answer should be based on your test results, current health conditions and issues, and your physician's evaluation.
 Vitamin D Toxicity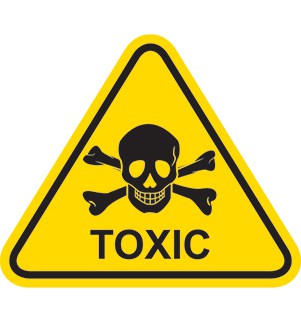 This is a topic we have touched upon in previous sections. Also known as hypervitaminosis D, vitamin D toxicity is a rare but deadly condition. By having extremely high doses of supplements for a prolonged time period, your body will incur an extremely high level of calcium in your bloodstream (hypercalcemia).
A serum calcidiol test result of 100 ng/ml (or 250 nmol/l) is considered to be life-threatening. If undetected, an individual can trigger an early onset of heart attack, stroke, or blood clot. In most extreme cases where there is a low level of vitamin K and A in the body, the imbalance can lead to coma or death.
Under this situation, the patient is immediately placed on an extremely low-calcium diet to avoid further calcification in the blood vessels. Depending on the accumulation of calcium in the body, the physician may prescribe oral calcium disodium edetate to increase excretion of calcium through defecation.
In extremely severe cases of hypercalcemia, the patient will require diuretics, calcitonin, steroids, and mithramycin to minimize calcitriol reactions and speed up the process of its excretion. Sometimes hemodialysis is necessary if the patient cannot receive enough fluids in their system.
Believe it or not, some people are allergic or hypersensitive to the nutrient. It has been estimated that 1 in 300 person in the population suffers from the allergy. Depending the severity of the individual's condition, symptoms may include:
Itchy skin
Intestinal upset
Hives
Metal taste in mouth
Poor appetite
Weight loss
Excessive thirst
Bone pain
General sense of tiredness
Vomiting
Diarrhea
Constipation
Frequent need to urinate
Muscle spasm
Sore eyes
Ear ringing
Unsteadiness
Vertigo
Somnolence
Dry month
For some individuals, it is actually the source of the vitamin that causes the allergic reactions. For example, some consumers are allergic to the animal source form of D3 supplement. Other people can be allergic to the fillers, capsule material, additives, or even food coloring.
Medical Condition That Contributes to Hypersensitivity
Sometimes, it is the medical condition that makes it unsafe for individuals to take a supplement or even consume food that are rich in the nutrient. Some of the most commonly known health problems are:
Liver Failure
Liver Cancer
Primary hyperparathyroidism
Kidney Failure
Kidney Cancer
Hepatitis A
Sarcoidosis
Intestinal Cancer
Tuberculosis
Leprosy
Coccidiodomycosis
Lymphoma
Medications That Cause Hypersensitivity Reaction
Like all medications, combining certain chemicals can lead to an undesirable effect. Here is a list of known medications that are known to react with vitamin D:
Calcium channel blockers
Atorvastatin
Phenobarbital
Mineral oil
Verapamil (Calan)
Nifedipine (Procardia)
Valproic acid (Depakote)
Corticosteroids (prednisone)
Diltiasem (Dilacor, Cardizem)
Thiazide
Digoxin (Lanoxin)
Amlodipine (Norvasc)
Rifampin
Estrogen
Isoniazid
Cholestipol (Colestid)
Primidone (Mysoline)
Antacids
Pehnytoin (Dilantin)
Orlistat (Alli)
Cholestyramine (Prevalite)
Conclusion
Even though the supplement can be purchased everywhere, it does not mean you should take these over the counter supplements lightly. If you would like to experiment on your own, please opt for the natural ways over synthetic formulae as they are much higher in potency and may lead to undesirable effects when not used properly. And if you are truly concerned about your nutrient levels, consult with your physician and request for a test. By knowing more about your current health condition, you will have a clearer picture of how to pursue a healthier lifestyle.
A.D.A.M. Medical Encyclopedia. Vitamin D. U.S. National Library of Medicine. February 18, 2013.
Ahmed M.S., Shoker A. Vitamin D metabolites; protective versus toxic properties: Molecular and cellular perspectives. Nephrol.Rev. 2010;2:19–26.
Armas LAG, Hollis BW, Heaney RP. 2004. Vitamin D2 is much less
effective than vitamin D3 in humans. J Clin Endocrinol Metab
89:5387-91.
Bahareh Nikooyeh, Tirang R Neyestani, Maryamosadat Farvid, Hamid Alavi-Majd, Anahita Houshiarrad, Ali Kalayi, Nastaran Shariatzadeh, A'azam Gharavi, Soudabeh Heravifard, Nima Tayebinejad, Shabnam Salekzamani, and Malihe Zahedirad. Daily consumption of vitamin D- or Vitamin D + calcium-fortified yogurt drink improved glycemic control in patients with type 2 diabetes: a randomized clinical trial. American Journal of Clinical Nutrition. February 2, 2011. doi: 10.3945/ajcn.110.007336.
Basile LA, Taylor SN, Wagner CL, et al. 2006. The effect of highdose
vitamin D supplementation on serum vitamin D levels and milk
calcium concentration in lactating women and their infants. Breastfeed
Med 1(1):27-35.
Bikle DD. Vitamin D regulation of immune function. Vitamins and Hormones. 2011;86:1-21. doi: 10.1016/B978-0-12-386960-9.00001-0.
Bischoff-Ferrari H.A., Dietrich T., Orav E.J., Hu F.B., Zhang Y., Karlson E.W., Dawson-Hughes E.B. Higher 25 hydroxy-vitamin D concentration are associated with better lower-extremity function in both active and inactive persons aged > 60 yrs. Am. J. Clin. Nutr. 2004;80:752–758.
Bischoff-Ferrari HA, Dawson-Hughes B, Baron JA, et al. Calcium intake and hip fracture risk in men and women: a meta-analysis of prospective cohort studies and randomized controlled trials. Am J Clin Nutr. 2007; 86:1780-90.
Bjelakovic G1, Gluud LL, Nikolova D, Whitfield K, Wetterslev J, Simonetti RG, et al. Vitamin D supplementation for prevention of mortality in adults. Cochrane Database Syst Rev. 2011 Jul 6;(7):CD007470. doi: 10.1002/14651858.CD007470.pub2.
Bolland MJ, Avenell A, Baron JA, et al. Effect of calcium supplements on risk of myocardial infarction and cardiovascular events: meta-analysis. BMJ. 341:c3691.
Calvo MS, Garthoff LH, Feeney MJ, et al. "Light exposed mushrooms:
From development to market of naturally enhanced plant sources of
vitamin D." Proceedings of the 5th International Congress on Vegetarian
Nutrition. Loma Linda, CA; March, 2008.
Cusano NE, Thys-Jacobs S and Bilezikian JP. "Hypercalcemia Due to Vitamin D Toxicity." In Vitamin D, Third Edition, by Feldman D, Pike JW and Adams JS. Elsevier Academic Press, 2011.
Dawson-Hughes B. 2008. Serum 25-hydroxyvitamin D and functional
outcomes in the elderly. Am J Clin Nutr 88:537S-40S.
Dawson-Hughes B, Mithal A, Bonjour JP, et al. IOF position statement: vitamin D recommendations for older adults. Osteoporos Int. 2010;21:1151-4.
Davey GK, Spencer EA, Appleby PN, et al. 2003. EPIC-Oxford:
lifestyle characteristics and nutrient intakes in a cohort of 33,883 meat-eaters and 31,546 non meat-eaters in the UK. Public Health Nutr
6:259-68.
DeLuca H. Overview of General physiological tenures and function of vitamin D. Am. J.Clin. Nutr. 2004;80:16895–16965.
Fisher L, Fisher A. Vitamin D and parathyroid hormone in outpatients with noncholestatic chronic liver disease. Clin Gastroenterol Hepatol. 2007;5(4):513–520.
George Wolf. The Discovery of Vitamin D: The Contribution of Adolf Windaus. Journal of Nutrition. June 1, 2004 vol. 134 no. 6 1299-1302.
Giovannucci E. Epidemiological evidence for vitamin D and colorectal cancer. J Bone Miner Res. 2007; 22 Suppl 2:V81-5.
Heaney RP1, Recker RR, Grote J, Horst RL, Armas LA. Vitamin D(3) is more potent than vitamin D(2) in humans. J Clin Endocrinol Metab. 2011 Mar;96(3):E447­52. doi: 10.1210/jc.2010­2230.
Heaney RP, Dowell MS, Hale CA, Bendich A. Calcium absorption varies within the reference range for serum 25-hydroxyvitamin D. J Am Coll Nutr. 2003; 22:142-6.
Holick MF. 2007. Vitamin D deficiency. N Engl J Med 357:266-81.
Wagner CL, Greer FR, and the Section on Breastfeeding and
Committee on Nutrition. 2008. Prevention of rickets and vitamin D
deficiency in infants, children, and adolescents. Pediatrics 122:1142-52.
Holick MF, Biancuzzo RM, Chen TC, et al. 2008. Vitamin D2 is as
effective as vitamin D3 in maintaining circulating concentrations of
25-hydroxyvitamin D. J Clin Endocrinol Metab 93:677-81.
Jackson RD, LaCroix AZ, Gass M, et al. Calcium plus vitamin D supplementation and the risk of fractures. N Engl J Med. 2006; 354:669-83.
Krawitt EL. Autoimmune hepatitis: classification, heterogeneity, and treatment. Am J Med. 1994;96(1A):23S–26S.
Krawitt EL. Autoimmune hepatitis. N Engl J Med. 2006;354(1):54–66.
Lips P. Vitamin D deficiency of secondary hyperparathyroidism in the elderly: Consequences for bone loss and fractures and therapeutic implications. Endocr. Rev. 2001;22:477–501. doi: 10.1210/er.22.4.477.
Institute of Medicine. Dietary Reference Intakes for Calcium and Vitamin D. Washington, D.C.: National Academies Press, 2010.
Lehmann U1, Hirche F, Stangl GI, Hinz K, Westphal S, Dierkes J. Bioavailability of vitamin D(2) and D(3) in healthy volunteers, a randomized placebo-­controlled trial. J Clin Endocrinol Metab. 2013 Nov;98(11):4339­45. doi: 10.1210/jc.2012­4287.
Liebman B. Are you Deficient? Nutrition Action Healthletter Nov.
2006; 23:1, 3-7.
Lisa A Houghton, Reinhold Vieth. The case against ergocalciferol (vitamin D2) as a vitamin supplement. Am J Clin Nutr October 2006 vol. 84 no. 4 694­697.
Logan VF1, Gray AR, Peddie MC, Harper MJ, Houghton LA. Long­ term vitamin D3 supplementation is more effective than vitamin D2 in maintaining serum 25­hydroxyvitamin D status over the winter months.
Mawer E.B., Hayes M.E., Heys S.E., Davies M., White A., Stewart M.F., Smith G.N. Constitutive synthesis of 1,25 dihydroxy vitamin D3 by a human small cell lung cancer cell line. J. Clin. Endocrinol. Metab. 1994;79:554–560. doi: 10.1210/jc.79.2.554.
Moreira RO, Duarte MP, Farias ML. [Disturbances of calcium-PTH-vitamin D axis in chronic liver diseases] Arq Bras Endocrinol Metabol. 2004;48(4):443–450.
Peterlik M, Cross HS. 2005. Vitamin D and calcium deficits predispose
for multiple chronic diseases. Eur J Clin Invest 35:290-304.
Peterson AL, Murchison C, Zabetian C, Leverenz JB, Watson GS, Montine T, Carney N, Bowman GL, Edwards K, Quinn JF. Memory, mood, and vitamin d in persons with Parkinson's disease. Journal of Parkinson's Disease. 2013;3(4):547-55. doi: 10.3233/JPD-130206.
Saron ML, Godoy HT, Hessel G. Nutritional status of patients with biliary atresia and autoimmune hepatitis related to serum levels of vitamins A, D and E. Arq Gastroenterol. 2009;46(1):62–68. Rathish Nair and Arun Maseeh. Vitamin D: The "sunshine" vitamin. Journal of Pharmacology and Pharmacotherapeutics. 2012 April-June; 3(2): 118-126.
Steingrimsdottir L, Gunnarsson O, Indridason OS, Franzson L, Sigurdsson G. Relationship between serum parathyroid hormone levels, vitamin D sufficiency, and calcium intake. JAMA. 2005; 294:2336-41.
Tang BM, Eslick GD, Nowson C, Smith C, Bensoussan A. Use of calcium or calcium in combination with vitamin D supplementation to prevent fractures and bone loss in people aged 50 years and older: a meta-analysis. Lancet. 2007; 370:657-66.
U.S Department of Agriculture, Agricultural Research Service, Nutrient Data Laboratory. 2014. USDA National Nutrient Database for Standard Reference, Release 27.
Please note that this article is written to provide general information for the public readers. The recommendation and data information are collected from various professional and government agencies. They are not intended as a substitution for any professional diagnosis and treatment advice as each person's condition and needs is unique. Please consult with your physician and medical professionals concerning the latest information, advice, and treatment.
Further Information on Food Choices and Their Vitamin D Contents
Food Choices and Their Vitamin D Contents Based on a 200-Calories Serving
Food Choices
Vitamin D Content
1.
Cod Liver Oil
2217 IU
2.
Atlantic Herring
2061 IU
3.
Wild Catfish
1053 IU
4.
Wild Eastern Oysters
941 IU
5.
Canned Sockeye Salmon
920 IU
6.
Wild Canned Pink Salmon
898 IU
7.
Canned Steelhead Trout
760 IU
8.
Greenland Halibut
645 IU
9.
Nasoya Lite Firm Tofu
581 IU
10.
Pickled Atlantic Herring
519 IU
11.
Canned Sardines
516 IU
12.
Atlantic Mackerel
351 IU
13.
SILK Light Plain Soymilk
338 IU
14.
Dried Steelhead Trout
329 IU
15.
Canned Mackerel
323 IU
16.
Fortified Original Soymilk
313 IU
17.
Fortified Nonfat Soymilk
304 IU
18.
Infant Formula
303 IU
19.
SILK Light Vanilla Soymilk
297 IU
20.
Shrimp
287 IU
21.
Babyfood Broccoli and Chicken
277 IU
22.
Atlantic Sardine Canned in Oil
262 IU
23.
Fortified Orange Juice
259 IU
24.
Fortified 1% Milk
248 IU
25.
Fortified Dry Milk Powder
246 IU
26.
Canned Light Tuna
238 IU
27.
KELLOGG Ready-To-Eat Cereal
219 IU
28.
Evaporated Milk
205 IU
29.
SILK Chocolate Soymilk
200 IU
30.
QUAKER Instant Oatmeal
188 IU
31.
Black Fish Caviar
185 IU
32.
Canned Mushrooms
168 IU
33.
Raw White Mushrooms
164 IU
34.
SILK Plain Soy Yogurt
161 IU
35.
ENFAMIL Infant Formula
161 IU
36.
Canned Atlantic Cod
160 IU
37.
MALT-T-O-MEAL Ready-To-Eat Cereal
156 IU
38.
Mead JOHNSON Infant Formula
154 IU
39.
Fortified Whole Milk
133 IU
40.
Flounder Fish
132 IU
41.
Sole Fish
132 IU
42.
ABBOTT NUTRITION Infant Formula
121 IU
43.
NESTLE Infant Formula
121 IU
44.
Kippered Sockeye Salmon
113 IU
45.
Kippered Atlantic Herring
111 IU
46.
Atlantic Cod
107 IU
47.
Reduced Fat Chocolate Milk
105 IU
48.
Hot Cocoa
104 IU
49.
CAMPBELL Spaghettio
98 IU
50.
Sardine Fish Oil
74 IU
51.
New England Clam Chowder
72 IU
52.
Banana Puddings
69 IU
53.
Raw Egg Yolk
68 IU
54.
Tapioca Puddings
65 IU
55.
Scrambled Eggs
64 IU
56.
Honey Loaf
64 IU
57.
Powder Egg Mix
63 IU
58.
Beef
62 IU
59.
Bovine Kidneys
62 IU
60.
Ensure Plus Liquid Nutrition
57 IU
61.
Chocolate Shake
55 IU
62.
Beluga Whale Oil
51 IU
63.
Poached Egg
48 IU
64.
Bologna
45 IU
65.
Kippered King Salmon
44 IU
66.
Beef Honey Roll Sausage
44 IU
67.
Peppered Loaf
43 IU
68.
BBQ Loaf
42 IU
69.
Salami
37 IU
70.
Ham and Cheese Sandwich
37 IU
71.
Vanilla Icecream
35 IU
72.
Goat Milk
35 IU
73.
Pork Sausage
34 IU
74.
Pork Braunschweiger
29 IU
75.
Polish Sausage
29 IU
76.
Spinach Souffle
29 IU
77.
Turkey Salami
29 IU
78.
OSCAR MAYER Beef Bologna
20 IU
79.
Edam Cheese
20 IU
80.
Salted Butter
16 IU
81.
Mashed Potatoes
16 IU
82.
Parmesan Cheese
14 IU
83.
Beef and Pork Sausage
14 IU
84.
Strawberry Sundae
14 IU
85.
Hot Fudge Sundae
13 IU
86.
Egg Bread
11 IU
87.
Light Chocolate Icecream
11 IU
88.
Double Cheeseburger
11 IU
89.
Chocolate Icecream
11 IU
90.
Clams
11 IU
91.
Mashed Potatoes with Margarine
11 IU
92.
Soft-Serve Ice Milk
10 IU
93.
BUTCHER BOY MEATS Turkey Franks
10 IU
94.
Milky Way Bar
7 IU
95.
Beef Brotwurst Link
7 IU
96.
Pork Brotwurst Link
7 IU
97.
Bearded Seal Oil
7 IU
98.
Frozen White Fish
6 IU
99.
Snickers Bar
4 IU
100.
English Muffin Sandwich with Sausage and Cheese
3 IU
TheDiabetesCouncil Article | Reviewed by Dr. Jerry Ramos MD on September 11, 2018