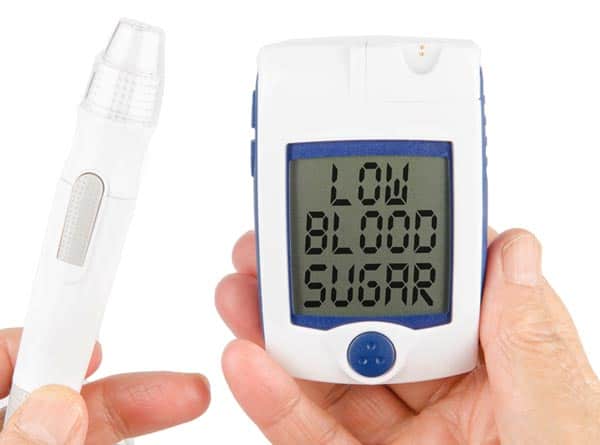 Untreated, high blood sugar can cause many problems and future complications.
Recognizing signs of high blood sugar levels and knowing how to lower them can help you prevent these complications and increase the quality and length of your life.
Topics covered (click to jump to specific section)
High blood sugar level symptoms and signs

Symptoms of high blood sugar include:
Increased thirst
Tired all the time
Irritability
Increased hunger
Urinating a lot
Dry mouth
Blurred vision
Severe high blood sugar can lead to nausea and fruity smelling breath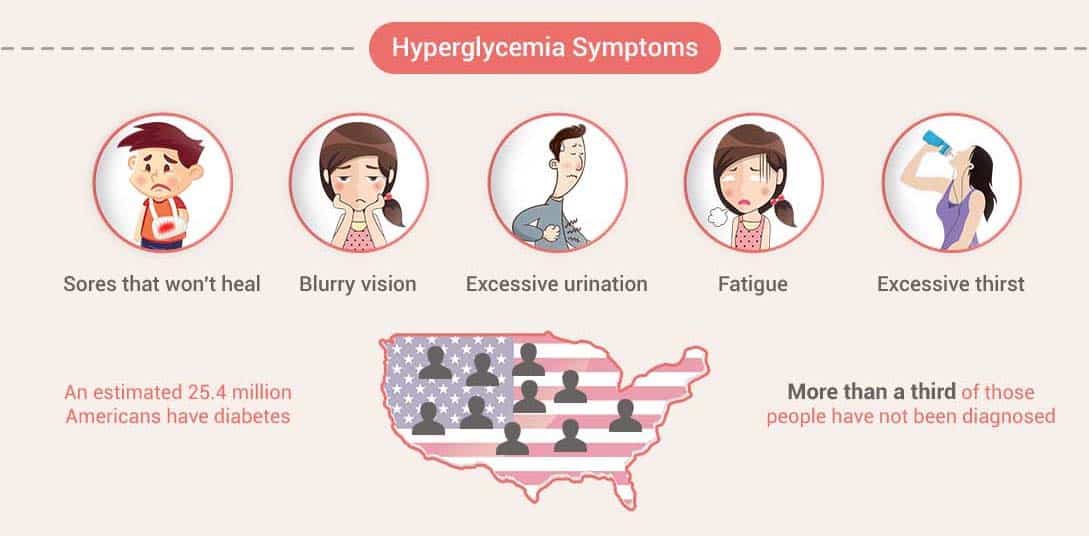 The signs and symptoms for high blood sugar are the same for both type 1 and type 2. Signs usually show up quicker in those who have type 1 because of the nature of their diabetes. Type 1 is an autoimmune disease that causes the body to stop making insulin altogether. Type 2 is caused by lifestyle factors when the body eventually stops responding to insulin, which causes the sugar to increase slowly. People with type 2 can live longer without any symptoms creeping because their body is still making enough insulin to help control it a little bit.
What causes the blood sugar levels go to high?

Our bodies need sugar to make energy for the cells. Without it, we cannot do basic functions. When we eat foods with glucose, insulin pairs with it to allow it to enter into the cell wall. If the insulin is not there, then the glucose molecule can't get through the wall and cannot be used. The extra glucose hangs out in the bloodstream which is literally high blood sugar.
The lack of insulin can be caused by two different things.
First, you can have decreased insulin resistance which means that your insulin doesn't react the way that it is supposed to. It doesn't partner with glucose to be used as fuel.
Secondly, you can have no insulin, which is the case with type 1 diabetes.
Regardless of how it is caused, it is imperative to control blood sugars to help prevent problems.
What impacts on your health does high blood sugar have?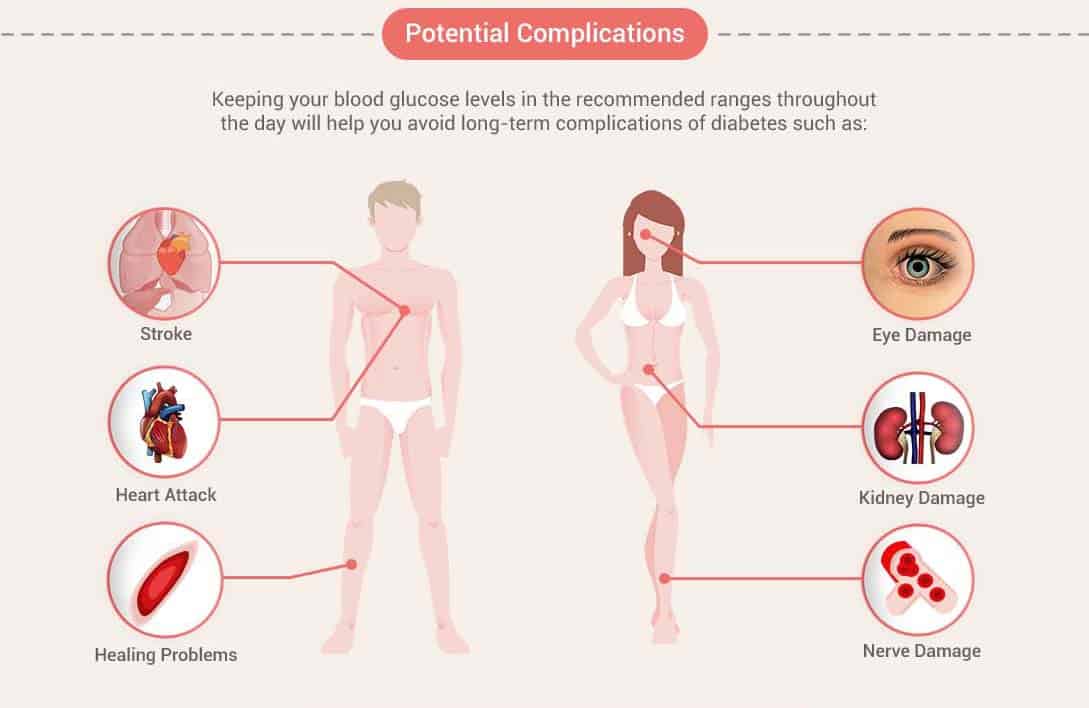 Having extra sugar in your bloodstream can be very harmful to the vessels in your body, as well as some major organs. Complications of diabetes include and are not limited to:
Decreased kidney function which could eventually lead to dialysis
Problems with your eyes which could lead to loss of vision
Neuropathy (loss of feeling or pain in your legs)
Poor wound healing which could lead to an amputation
Increased risk of heart disease and stroke
These complications are not caused by a spike in the blood sugar. They are caused by an increased number of high blood sugar events over a period of time. Do not think that one or two high blood sugars are going to cause you to go blind. However, it is important to know what caused those high sugars so that you can prevent it from happening again. Hemoglobin A1C levels are checked to see what the average blood sugar has been over the past 120 days. Your doctor will check this to see if how your blood sugar levels have been trending.
I suggest the following articles:
How can I prevent high blood sugar from happening?

There are only a few things that can prevent hyperglycemia.
They are:
Medications
Exercise
Decreased stress
Adequate sleep
The rest of this article explains these in further detail.
Always talk to your doctor before making any changes to your diet or exercise regimen.
Check your blood sugar levels!
It is important that you check your blood sugar levels on a regular basis. It is the one way that you are able to check and see if what you are doing is working, or if any changes are needed to be made in your lifestyle.
Don't think of checking your sugar as some type of pass or fail test. It's just like any other numerical value that you get, such as your weight. You may not like what you see, but you can always do your best to improve it.
There are critical times that you should check your blood sugar.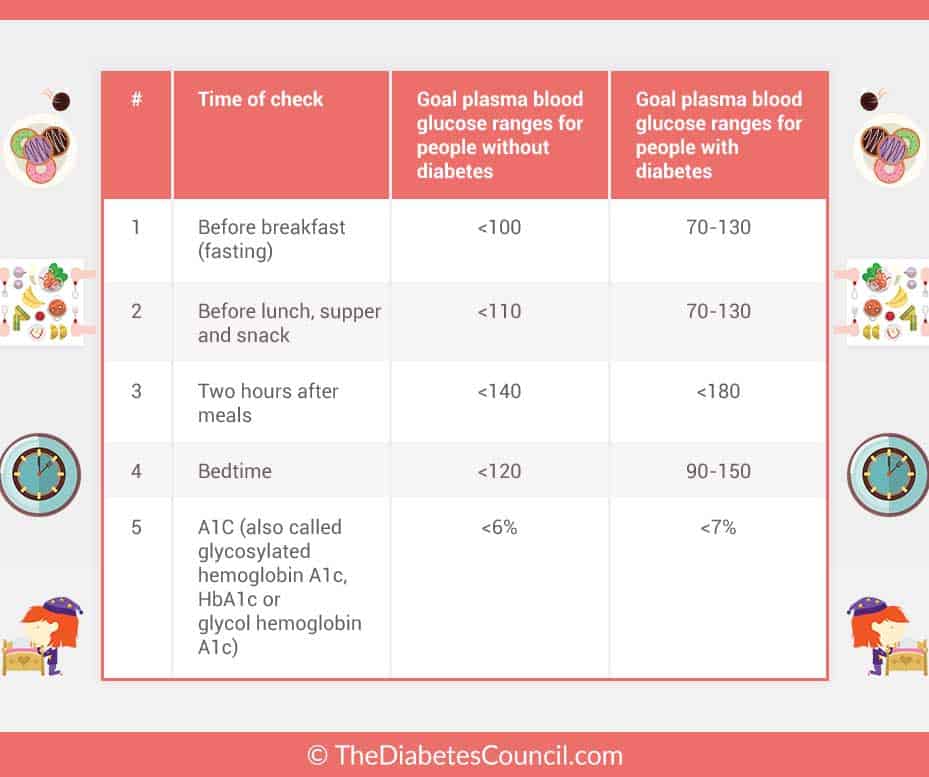 They include:
Anytime you try something new, such as food, exercise class, or a medication. This will let you know if there is any type of problem that is caused by it.
Always check before and after you exercise. Your blood sugar drops while you exercise. If you start at a level that is too low, it can lead to hypoglycemia, which is dangerous.
Be sure you check your blood sugar before you go to bed. You may need a bedtime snack to keep your number at a healthy range.
Before and while you are drinking alcohol. Your sugar can either increase or decrease, so be sure to know which way it is going.
Keeping a log of your blood sugars is a great way to be knowledgeable about your body and how it is reacting to foods and events. To start, check before and after every meal, along with one in-between meal check.
It is important that you keep a log of these blood sugars, along with all of the foods that you are eating, activities you are performing and any insulin or medications that you are taking. Do this for a week, and see if you can identify any patterns. Take this log to your doctor and talk to them about your findings.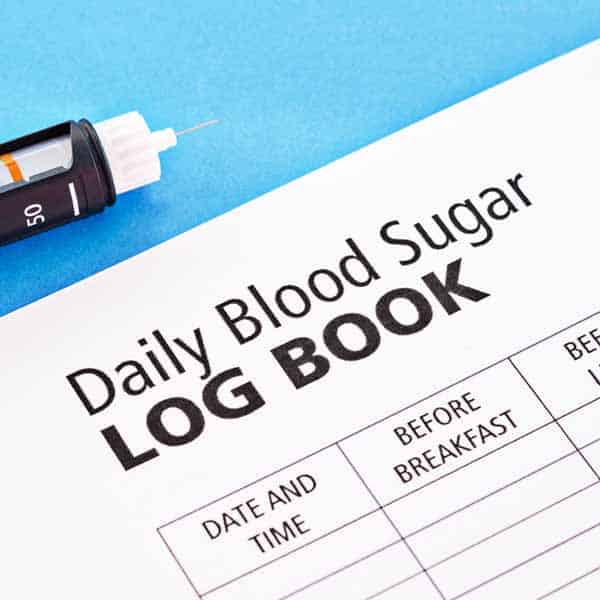 There are times when our health is well out of our control. Checking your blood sugar is one way that you can stay in control. Take this control and use it to better your health and your life.
According to the NIDDK, when checking your blood sugar levels, consider the following tips:
Why is it important to check your blood sugar numbers
How to check for them
What your target levels are
What to do in the even that your blood sugar levels are too high or too low
How can you lower your blood sugar level quickly?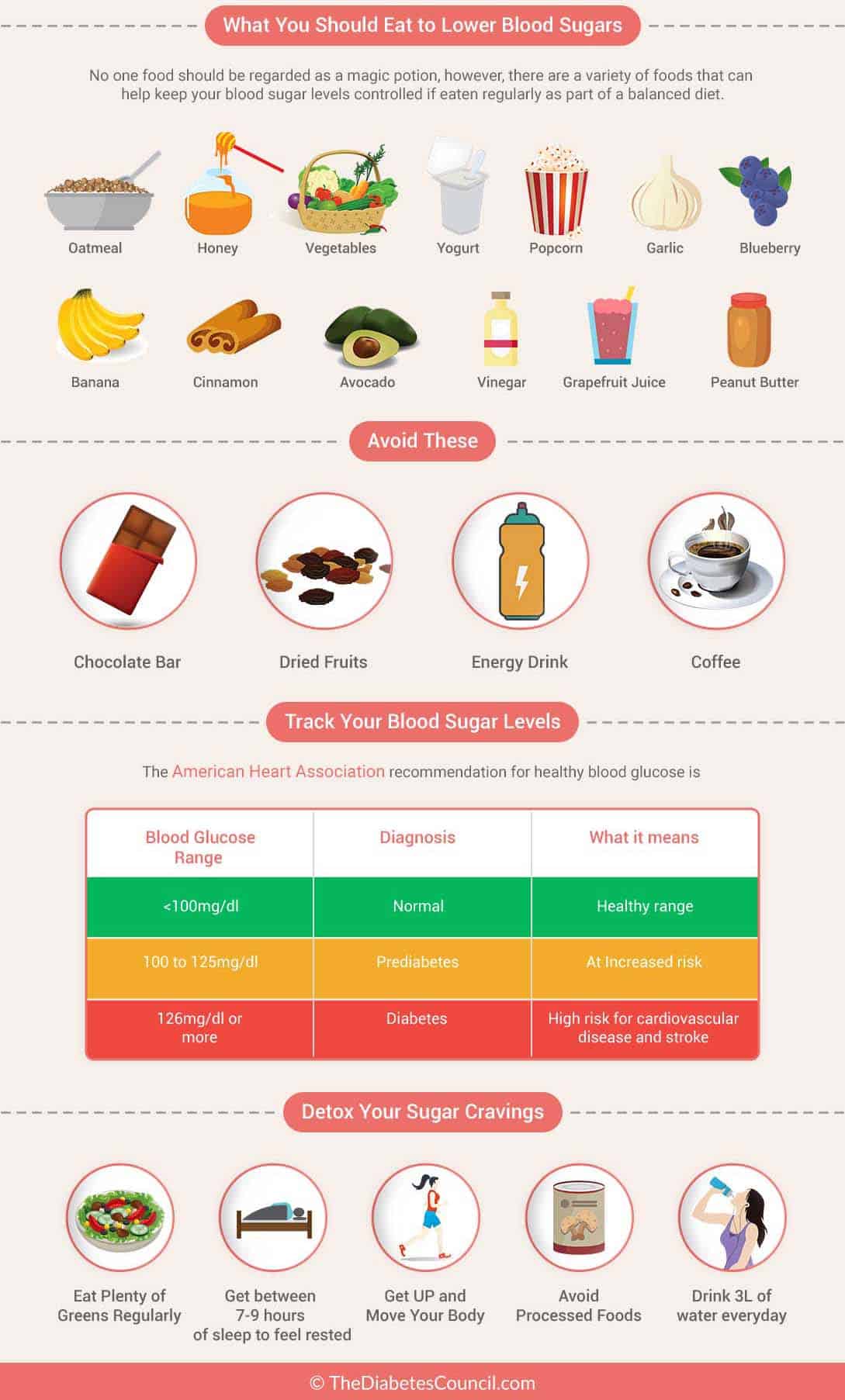 You need to be very careful if you are trying to lower your blood sugar level quickly. It can cause you to drop too fast or too low, which is dangerous. There are a few things that you can do to decrease it quickly.
Here are 4 ways to lower your blood sugar fast (includes natural solution as well):
Chugging water. Drinking a lot of water quickly will dilute your blood sugar and cause you to urinate a lot of it out. Do not drink a lot of water if you have any type of kidney problems or heart problems.
Increasing your heart rate for 15 minutes can maximize your insulin response and drop your blood sugar down. Be sure to check your blood sugar when you are finished.
Eat a snack that is high in protein. Protein stabilizes blood sugar. Make sure that the food doesn't have a lot of sugar in it. Good choices are cheese or almonds.
Administer a quick-acting insulin if your doctor has prescribed it, such as Novolog. Insulin is a very rapid way to lower your sugar. Be sure to check your level about 30 minutes after you administer the insulin to see if it prevented the hypoglycemia.
With any of these quick remedies, it is imperative to have a snack handy in case your blood sugar drops too low. Always discuss any plans that you have with your physician.
How can you reduce your blood sugar levels naturally without medications?
Like I mentioned above, diet and exercise are the two ways that you can to lower blood sugar. Did you know that losing just 5 pounds can reduce your need for medications or insulin?
Foods that you should consume should include lots of lean meats, fruits, and vegetables. Read on for more details about how exercise and a healthy diet can lower your sugar.
How can exercise lower my blood sugar?
Exercise can help lower your blood sugar in two ways:
A quick "right now" drop. When you exercise, your insulin sensitivity increases and the glucose is able to pair up with the insulin easier and be used by the cells. You are also burning fuel off by exercising, so your sugar will drop.
A long term drop. Exercise is great for improving your overall health and helping you shed some extra pounds. Just dropping a few pounds can help you tremendously and can decrease or eliminate your need for diabetes medications or insulin.
It is very important that you are aware of your sugar levels during exercise. Since your sugar can drop, always be sure to have a snack available. Exercise not only improves your diabetes but it also has a great impact on other aspects of your life such as:
Decreasing blood pressure
Lowering stress
Increasing energy, well-being, and mood
When you are choosing types of exercise, pick activities which are going to be enjoyable for you. When you perform activities that you enjoy, you have a better chance of sticking with them. You can occasionally change up the exercises that you do to prevent yourself from getting tired of following the same routine. Great examples of fun exercises are swimming, walking with a friend, or a dance class.
There is one exception to exercising with diabetes. If your blood sugar is too high (such as over 240) and you are spilling ketones into your urine, then exercise is only going to increase your blood sugar. You can buy a dipstick urine test to check for ketones, but the best thing to do would be to talk to your doctor about what is safe for you to do.
How can you lower your blood sugar levels through diet?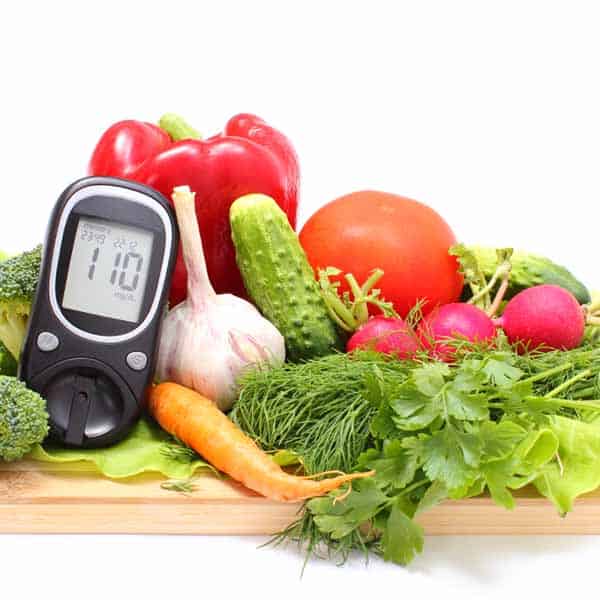 Diet is key when trying to lower blood sugar. Foods that you eat are the direct sources of glucose that cause your blood sugar to increase. Choosing the right foods can be the best way to keep your blood sugar levels consistent and within a healthy range. Please consider the following important tips:
Stay hydrated! Drinking lots of water helps in flushing out the excess fluids from your bloodstream. Make sure that you are drinking water and not drinks that are full of sugar.
Eat a lot of fiber. Fiber slows down digestion of carbohydrates and sugar. This can help lower your levels. Examples of high fiber foods include:

Nuts
Berries
Cucumbers
Beans

Indulge on leafy greens. They do not increase your blood sugar and they can actually decrease your risk of type 2 diabetes if you are have pre-diabetes.
Increasing your protein is beneficial. Lean proteins such as chicken and fish do not raise your blood sugar, but they do fill you up so that you are not hungry.
Drink apple cider vinegar. Having 2 tablespoons mixed in water can help lower your sugar.
Add Cinnamon to foods to add flavor. This can help lower your sugar as well as add a great taste.
What foods can lower blood sugar levels quickly?
There are no magic foods that will lower your blood sugar quickly. Drinking lots of water and eating protein can help you lower it, however it will not be as quick as administering insulin. Please check your blood sugar frequently if you are trying to lower it quickly. It can be dangerous and bad for your health.
Which foods increase blood sugar levels?
Carbohydrates ultimately break down into glucose. Many people believe that carbs are bad for people with diabetes. This is not true. Carbs are fuel for the body, so they have to be eaten. You just need to be smart about which ones you eat and how much you eat of them. Picking foods that are high in carbs but have no other nutrition is not smart. Examples of these foods are:
Desserts or anything sugary
Sodas or juices
Breads or grains
Snacks such as crackers or chips
Fried or breaded items
Full fat yogurt or milk
Which foods keep your sugar levels in control?

Carbohydrates need to be consistent. You don't want to eat all of your daily carb count in one meal. That will cause your blood sugar to spike, and then drop during the other meals. Giving your body a steady amount of carbohydrates will provide a stable amount of energy. It will also help your body make enough insulin to keep your blood sugar at a healthy number.
The easiest way to make sure that your carb intake is appropriate is to count carbohydrates. It is a simplified way to evaluate foods based on their nutritional value. The best place to start when counting is to aim for 45 to 60 grams of carbohydrates per meal and roughly 15 to 30 grams for each snack in between meals. You may have to adjust this based on your individual needs and your blood sugar readings. It is a lot easier to calculate the carbohydrates when you have a food with a label, but many foods do not. Check the serving size on the label to be sure that you are counting correctly. The US Department of Agriculture has a website that allows you to type in any food and it will give you the nutritional values. Check it out at https://ndb.nal.usda.gov/ndb/. A few examples of 15 grams of carbs include:
1 slice of bread
6 chicken nuggets
½ cup of oatmeal
1 small piece of fresh fruit
It is important that you pay attention to nutrients other than the carbs too. Be sure to have adequate protein and fiber, while keeping lots of fat to a minimum.
I could go on for days about how a good diet can keep your blood sugar in control. To receive the most efficient information, set up a meeting with a dietician to look at your specific needs and you recent sugar readings. They can provide you with recipes and tools which make it easier for you to know exactly what you are putting into your body. 40 states in the United States require insurance companies to cover a meeting with a dietician for those with diabetes. Check with your insurance to see if this benefit is available for you.
A great educational sheet about carbohydrates and counting them is listed here: http://professional.diabetes.org/pel/all-about-carbohydrate-counting-english. It's a fantastic reference that you can learn a lot of information from.
How do I lower my blood sugar level if I have gestational pregnancy?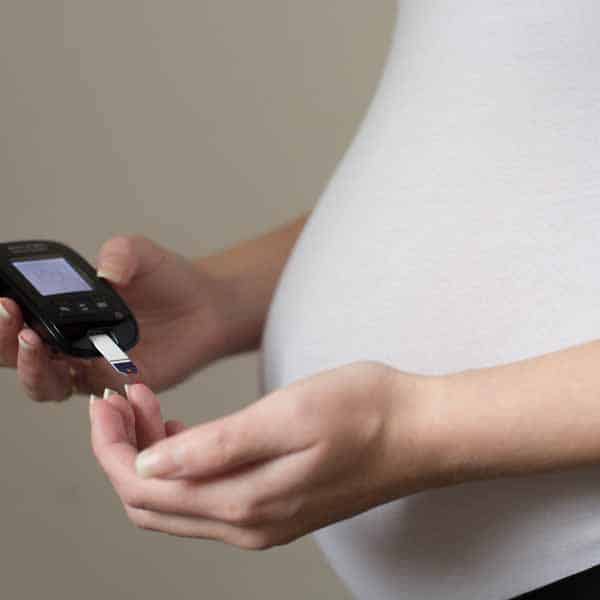 A little more than 9.2% of pregnant women have gestational diabetes. It is very common that all women are tested during their pregnancy. If you haven't yet, bring it up to your physician's attention. The cause is really unknown, but doctors believe that it is because the extra hormones that are released during pregnancy hinder the insulin sensitivity and increase the need for more insulin. It is very important to keep blood sugar levels under control because high blood sugars can lead to complications such as:
Premature labor
Caesarean section
Large baby with hypoglycemia
Pre-eclampsia which can lead to seizures
Increased risk of the mother to develop type 2 diabetes later in life
Lowering blood sugar with gestational diabetes is a lot like the other ways mentioned above.
They include:
Staying hydrated with water. Stay away from sugary drinks such as juice or sodas. Water can help in flushing out some of the extra sugar in the blood.
The key with diabetes is always consistency. A steady intake of the right amount of carbohydrates helps in keeping things under better control and prevents blood sugar spikes. Although many people believe that low-carb is best, that is not true during pregnancy. You need the carbohydrates for the growth of the fetus and to keep your energy level up. Talk to your doctor and nutritionist about what is best for you.
It is a great idea to meet with a dietician about what foods you should eat. There are certain vitamins such as Folic Acid and Iron that are very important for your growing baby. Eating those foods and trying to watch your carbohydrates can be difficult.
Do low impact exercises such as swimming or walking. Not only do they help to lower blood sugar levels, but they also help your body get into shape for labor and decrease your risk for developing type 2 diabetes later in life.
Be sure to get enough sleep. Many women are unable to sleep while they are pregnant. Try to take naps or go to bed early if you are able to. Not getting enough sleep can cause your sugar to increase.
Try to decrease your stress level as much as you can. If you have other children or a demanding job, this may not be possible. Stress releases hormones that raise your blood sugar. Yoga is a great way to destress. (Plus it is also a great exercise!)
Medications may be prescribed by your doctor if diet and exercise do not work. Metformin and insulin have both been tested and are safe to take during pregnancy.
Breastfeeding after the baby is born is a great way to lower your risk of developing type 2 diabetes later in life as well as providing many benefits for the baby. Read this article https://www.thediabetescouncil.com/can-you-breastfeed-if-you-have-diabetes/ that I wrote about all of the benefits of breastfeeding.
According to the National Institutes of Health, a mother's high normal blood sugar levels can put their baby at risk for birth problems. If the mother's blood sugar levels were high, it is more likely that the baby will have high insulin levels as well at birth. Therefore it is important that during your pregnancy, you are following under the directions of your physician any guidelines which will help you balance your blood sugar levels.
What is a dangerous blood sugar level?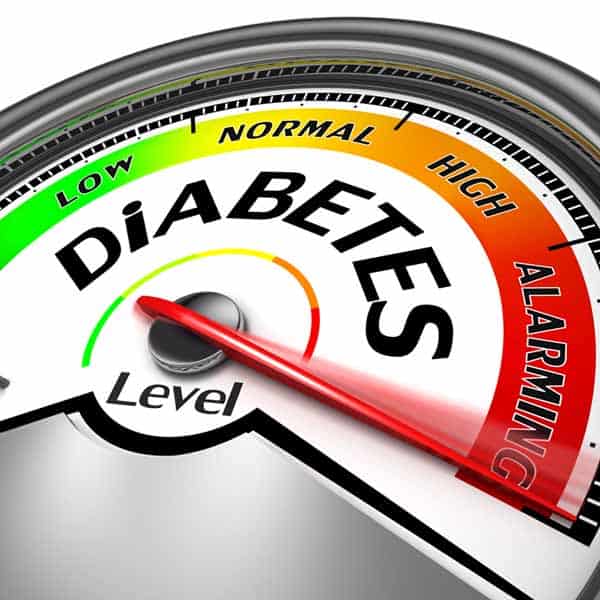 A normal blood sugar level is between 70 and 130 after you have been fasting for a few hours. Blood sugar levels can be dangerous if they are too high or too low.
Low blood sugars can be caused by not eating enough, or by trying to lower your sugar too quickly. A blood sugar under 60 is considered dangerous. It can lead to confusion or loss of consciousness, which can be deadly. It is important to have a snack with you at all times in case this happens to you. If it does happen, think about what you did or didn't do that lead to the low number. If it happens often, start writing things down to help you track what the cause is so that you can avoid it.
High blood sugars over 300 are pretty concerning.  A lot depends on what your sugar typically runs. If you are normally in the 200s, then a sugar of 320 wouldn't affect you the way that it would for someone whose typically runs 150.
If your blood sugar gets too high, then you may have Ketoacidosis. What happens is that the body does not have enough insulin to use the glucose cells, so it starts to break down fat and muscle for fuel. This causes ketones to enter the bloodstream and causes a pretty bad chemical imbalance. Ketones can also be found in your urine, which is an easy way to test. Signs of Diabetic Ketoacidosis are:
Fruity smelling breath
Rapid breathing
Thirsty and urinating a lot
Confusion or blurred vision
Vomiting or stomach pain
Dry, flushed, and hot skin
You need to seek medical attention right away if you experience any of these symptoms.
Another complication of hyperglycemia is Hyperosmolar Hyperglycemia Non-ketonic Syndrome. This is just a fancy term meaning that the body tries to flush out any excess sugar and dehydrates itself in the process. This is more common for those with type 2 diabetes when they have an illness and their sugar increases. Signs and symptoms include:
Fever
Tiredness
Dehydration
Loss of vision
An abnormal increase in blood sugar
You should also seek medical attention for this as well to rehydrate your body before any complications happen.
At the University of Leicester, scientists have showing that the level of sugar in your blood can affect blood vessels which in turn can have potentially dangerous effects on your heart and blood pressure. Glucose has an important role to play in the normal functions of the cardiovascular system.  Untreated high sugar levels can lead to life threatening illnesses.
Why are my blood sugar levels really high in the morning?
There are two reasons that you can wake up with a high blood sugar.
The Dawn Phenomenon happens because your body is trying to make sugar to prepare your body for the next day. A hormone that decreases insulin sensitivity is also released, which only helps the blood sugar increase.
The Somogyi Effect occurs when your sugar drops too low during the night and your body kicks into overdrive to increase it.
It is important to check your blood sugar before you go to bed and when you wake up to see what your next action should be.
When should I call for medical help?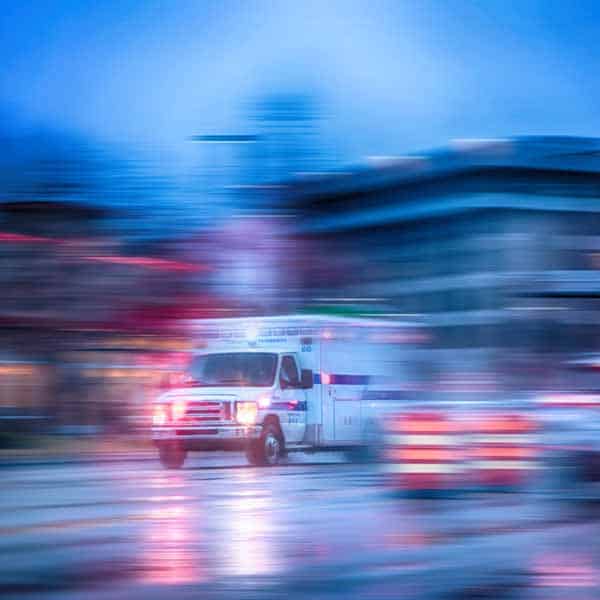 It is great to have regular medical care for your diabetes. There are some instances that you should call your doctor right away.
They include:
If you experience an abnormally high blood sugar for more than 24 hours (such as greater than 250)
If you have fruity smelling breath or test positive for ketones in your urine
If you become severely dehydrated
If you are unable to eat or take your medications without vomiting
If someone ever loses consciousness, call 911 right away. This could be caused by blood sugar levels that are too high or too low.
General tips on how to keep you blood sugar levels in control
You should eat foods that are high in protein, fiber, and lower in carbohydrates. You should aim at having around 45 to 60 carbs for each meal. Consistency throughout the day is key to keeping blood sugar levels in control. Foods low in fat and high in nutrients should be picked to maximize your nutrition.
Vegetables and fruits are great as well as eggs, fish, beans, and oatmeal. There is also research that shows cinnamon and apple cider vinegar can help lower your sugar.
Avoiding foods like soda, juice, pasta, candy, and other desserts can help keep your sugar from climbing too high. These foods are high in sugars and fat but low in other nutrients.
Avoiding excess alcohol is also better for you. Read the following article that I wrote about drinking alcohol when you have diabetes to learn more about this topic: https://www.thediabetescouncil.com/effects-of-alcohol-on-diabetes/
Signs of high blood sugar include: increased thirst and hunger, blurred vision, irritability, dry mouth, tired, and urinating a lot.
Patterns can be great because they help you figure out what is causing undesirable blood sugar values. A good way to track of it is to keep a journal of all of the food you eat, activities you do and your blood sugar levels for 1 week. During this week, check your sugar before and after you eat, as well as in between meals. Also document any insulin that you give yourself.
Test sugar levels regularly
Knowing your blood sugar level is the number one way to take control of your diabetes. You should check your blood sugar every morning and night, as well as before you eat. You can also check it 2 hours after you eat to make sure that you didn't have a spike.
Make small incremental changes to your lifestyle
Making small changes in your life are better than trying to make big ones. If you try to make changes that are impossible, you won't stick with them and you will end up right back where you started. Find things that you can change that will fit into your lifestyle. Some good examples are:
Walking three nights a week after dinner
Eating one apple a day instead of an unhealthy snack
Replacing juice with water flavored lemon or cucumber
Don't think that making small changes won't make a big difference in your life. It definitely will.
Manage your stress and get enough sleep
Stress does many bad things to your body. Not only does it raise your blood sugar, but it also increases your blood pressure and heart rate. Try to avoid stress if possible or find coping mechanisms such as exercise, meditation, or talking with a friend.
Getting enough sleep is almost as important for managing your blood sugar level. One study showed that not sleeping enough can decrease your insulin sensitivity up to 25%. Talk to your doctor if you are having problems sleeping. You may have sleep apnea or another problem that they can help with.
You should always be in touch with your doctor about your disease and any changes you make or problems that you notice. Having that line of open communication is key to gaining knowledge and insight into what can make your life and your health better.
Try the things mentioned in this article, but if they don't help, then talk to your physician about what else is available for you. If you have any comments post them down below.
TheDiabetesCouncil Article | Reviewed by Dr. Christine Traxler MD on Aug 23, 2023
Reference