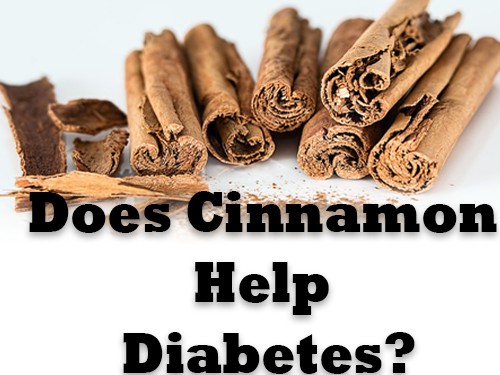 Cinnamon bark is usually derived from the bark of the cinnamon tree, Cinnamomum zeylanicum. The most common species of cinnamon available is cassia or Chinese cinnamon, but other varieties include Indonesian cinnamon (Padang cassia or Korintje), Vietnamese cinnamon (Vietnamese cassia) or Sri Lanka (Ceylon) cinnamon.
Cassia cinnamon (Cinnamomum cassia) is often a combination of these forms of cinnamon, and is the most common type found, at least in North America. Cassia cinnamon has Generally Recognized As Safe (GRAS) status in the US and is considered safe in the amount commonly found in food and beverages.[1]

Before we continue with this article, I wanted to let you know we have researched and compiled science-backed ways to stick to your diet and reverse your diabetes. Want to check out our insights? Download our free PDF Guide "Power Foods to Eat" here.

The volatile oils (those that give cinnamon its distinctive odor) in cinnamon consist mainly of a substance known as cinnamaldehyde.  Other substances found in cinnamon include coumarin and polyphenols such as hydroxychalcone.
Cinnamaldehyde has antibacterial properties, antitumor properties and some immune system effects.  The polyphenol hydroxychalcone appears to be responsible for the reported antidiabetic effects of cassia cinnamon and to a lesser degree, other forms of cinnamon.
The Anti-Diabetes Actions of Cinnamon
Research in a number of animal models of diabetes indicate that cassia cinnamon can increase insulin secretion, though its effects on blood sugar levels does not seem to be very significant. In clinical trials, the evidence that cassia cinnamon can effectively lower blood sugar levels and lower A1c percentage has been inconsistent.
Some clinical studies have indicated that cassia cinnamon can lower the fasting blood sugar, HbA1C percentages, total cholesterol, low-density lipoprotein (LDL) cholesterol, triglycerides, and blood pressure when compared to placebo in patients with type 2 diabetes while others have not demonstrated any effect.
The doses used in these studies ranged from 120 mg to 6000 mg daily.  In other studies, using 1-3 grams of cassia cinnamon daily, taking cassia cinnamon did not lower blood sugar, A1c or any other tested lab value in T2D or T1D.[2],[3],[4]
To figure out contradictory results, science often turns to a meta-analysis, which means a whole group of studies is re-examined using statistical methods. The two most recent meta-analyses found that taking cassia cinnamon, in doses ranging from 120mg – 6000mg daily can significantly lower blood sugar, total cholesterol, LDL cholesterol and triglycerides significantly in T2D. The studies regarding T1D are still small and need more evidence and analysis.[5]
I recommend reading these articles for more information:
Summary
The evidence supporting the use of cinnamon to help improve insulin sensitivity and to lower blood sugar levels as well as other important lab values (eg. A1c, triglycerides, cholesterols) is not very strong right now.  On the other hand, there appear to be very few safety concerns around using cassia cinnamon and while the evidence may not be very strong and adverse effects such as skin rashes are very rare, it should be considered for anyone with diabetes, especially if you like the taste of cinnamon.
Even while the evidence is not very strong, you should be aware that if you DO include cassia cinnamon in your diet or as a supplement, that cinnamon may interact with your current medications such as glimepiride (Amaryl), glyburide (DiaBeta, Glynase PresTab, Micronase), insulin, metformin (Glucophage), pioglitazone (Actos) and rosiglitazone (Avandia).
If you have a history of liver disease or are taking cholesterol lowering drugs (statins, fenofibrate (Tricor), gemfibrozil (Lopid) and a number of other drugs, talk to your pharmacist and physician before adding cassia cinnamon to your diet.
There is no recommended dosing at this time, though as mentioned, up to 6 grams daily seems to be safe.  6 grams of cinnamon is an awful lot –about 1 and ½ teaspoons.  Again, if you like the taste of cinnamon, that may work for you, but for most studies, much less was used—usually about 1-3 grams, or less than 1 teaspoon.
Follow your physician's and the manufacturer's instructions regarding dose of cassia cinnamon.