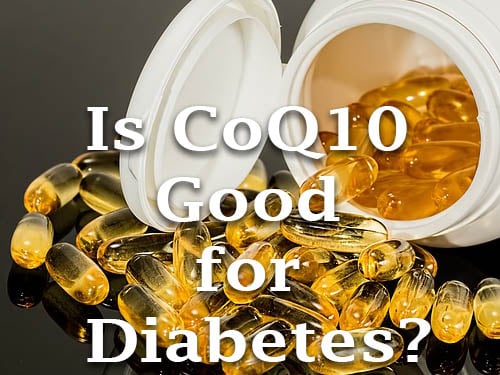 Another name for CoQ10 is ubiquinone, because early researchers found that CoQ10, or ubiquinone was ubiquitous—CoQ10 was found in absolutely every cell of the body except for mature red blood cells. The fact that CoQ10 is found in nearly every cell of the body suggests that it is a very important molecule—and it is!
What Does CoQ10 do in the Body?
CoQ10 is critical for the production of energy.  CoQ10 (also known as CoEnzymeQ10) is also critical in a very large number of cellular reactions that can soak up, absorb and detoxify damaging molecules called free radicals including Reactive Oxygen Species (ROS) and Reactive Nitrogen Species (RNS). This means that CoQ10 functions both as an energy producer and as an antioxidant.
CoQ10 is found in the mitochondria—those organelles (sub-structures within the cell that have specific functions) your high school biology teacher probably called the "powerhouses of the cell".  The mitochondria are structures within every cell (except mature red blood cells) that are the energy sources for every biochemical reaction that the cell has to perform every hour and every day.
Each cell in the body can have 10's, 100's and even 1000's of mitochondria, constantly producing stored chemical energy, primarily in the form of a molecule known as adenosine triphosphate (ATP) and other energy mediators and antioxidants primarily in the form of nicotinamide adenine dinucleotide (NAD).
CoQ10 is critical for a number of biological and biochemical processes.  These include: [1]
Conversion of food into energy. CoQ10 is involved in the main energy producing reactions in every cell called the electron transport chain (ETC).  The ETC is the principal set of reactions where electrons are stripped from various substances, and sequentially transferred to and from various substances releasing energy that is stored in the form of ATP.
Maintaining the pH in another set of cell organelles called lysosomes—lysosomes are responsible for enveloping, digesting and removing bacteria, viruses and damaged parts of the cell. This can only occur in an acidic pH and CoQ10 helps to maintain that low pH.
Working as an antioxidant and preventing the damage caused by free radicals such as ROS and RNS.

The biochemical reactions that occur in the mitochondria and other organelles naturally produces substances called free radicals—this is a necessary consequence of the ETC because free radicals are substances with an un-paired electron. Nature doesn't much like to leave single electrons hanging around—the "natural state" of electrons is as pairs.Substances like free radicals are so damaging because they are so highly reactive—and they are highly reactive because they will indiscriminately find that second electron and just snatch it up—damaging proteins, DNA and other substances in the cells.
CoQ10 is very important in acting as an antioxidant and preventing lipid peroxidation, particularly of LDL—what is often called "bad" cholesterol. There is actually nothing inherently "bad" about this form of cholesterol—the real problem is that this form of LDL can be easily damaged by oxidation by those free radicals (mainly ROS) and THIS peroxidation is bad because it is believed to be the first step in the development of atherosclerosis, or hardening of the arteries.
CoQ10 is also one of the few fat-soluble antioxidants—others include Vitamin E and the beta-carotenoids. This is important because many toxins are found or actually stored in the fat cells of the body—water-soluble antioxidants aren't effective in the fat cells, but CoQ10 is. (Fats don't dissolve in water and water doesn't dissolve in fat-- just like your oil and vinegar in your salad dressing doesn't really mix well together). In fact, many nutritionists suggest that the best CoQ10 to take as a supplement is one that is already dissolved in an oil such as fish oil, making both the omega-3 fatty acids AND the CoQ10 more effective.
Oxidative stress—the result of high levels of free radicals—is believed to lie at the heart of many if not all chronic diseases including diabetes, obesity, cancer, Alzheimer's disease, heart and vascular disease (including high blood pressure), neurological disorders, male and female infertility and others.[2]
I recommend reading the following articles:
Common Medications that Can Lower CoQ10
A relatively new area of study is in Drug Induced Nutrient Deficiencies or DINDs.  Scientists and physicians are beginning to realize and understand that commonly prescribed medications can and do deplete essential nutrients.
Many of these nutrients may be depleted to sub-clinical levels—these are levels that don't cause immediate diseases or conditions and may not necessarily set off any alarm bells in lab results, but may, over a long time, become important in the development of disease.  These nutrient deficiencies are also known as latent deficiencies.
To give one example, magnesium is an essential mineral. Magnesium can be depleted by certain antibiotics, some types of diuretics (water pills), corticosteroids and antacids.  You may never have had your magnesium levels tested because most doctors don't do a magnesium test routinely.  Accurate tests are very expensive and current medical opinion is that these tests are rarely needed.
But, studies from the World Health Organization indicate that up to 75% of individuals may be magnesium deficient.[3]  To some, this would signal a public health emergency because magnesium is absolutely required for over 300 biochemical reactions in the body! However, nature has built into the body a variety of compensatory mechanisms that allow you to at least appear healthy …that is, until your body simply can't compensate anymore.
It's a bit like the progression of diabetes—the insulin sensitivity and prediabetic conditions have probably been going on for years until you found out that you had diabetes—your body spent a good long time compensating, but eventually, the biochemical "circumstances" became too much for your body to handle.
CoQ10 is decreased by a number of different and very common medications. [4]
The list of medications that can decrease blood levels of CoQ10 include, 4, [5]
Statin medications. These include atorvastatin (Lipitor), lovastatin (Mevacor), pravastatin (Pravachol) and simvastatin (Zocor)
Anti-diabetes medications including Acetohexamide, Chlorpropamide, Glipizide, Glyburide, Tolazamide. Tolbutamide
Fibric acid derivatives to lower blood cholesterol and triglycerides, including gemfibrozil (Lopid)
Heart medications:

Beta-blockers to lower high blood pressure, such as atenolol (Tenormin), labetolol (Normodyne), metoprolol (Lopressor or Toprol), and propranolol (Inderal)
Alpha-adrenergics such as clonidine
Note that many patients are prescribed both cholesterol lowering statins and beta-blockers and potentially others. We don't know if this produces a sort of double-whammy—very little research is conducted in these areas.

Diuretics (water pills) such as hydrochlorothiazide (HCTZ), indapamide and metolazone
Tricyclic antidepressant medications, including amitriptyline (Elavil), doxepin (Sinequan), and imipramine (Tofranil).
CoQ10 and Diabetes
In healthy individuals, supplementation with CoQ10 has been shown to improve the ratio of insulin over preinsulin; preinsulin is the precursor of insulin—in the beta cells of the pancreas, preinsulin is broken down into insulin. [6]
In some studies—the results are not universally consistent—but, CoQ10 supplementation has been associated with a decrease in A1c.  Most people do not know that A1c is actually also a marker for oxidative stress, so while the studies have not been all that consistent, this is a promising preliminary result. In animal studies, CoQ10 supplementation has also been associated with a reduction of peripheral neuropathy, diabetic kidney disease, blood vessel damage and damage to the retina.  Animal studies using experimentally induced diabetes, admittedly, are not always a perfect reflection of what is happening in a human, but at this point, it must be said that these studies are promising, at the very least.
Supplementation with CoQ10 has been shown to benefit patients after a heart attack and lower blood pressure.  In addition, CoQ10 supplementation may help with cognitive difficulties, memory issues, Parkinson's disease and Alzheimer's disease – interestingly, Alzheimer's disease is considered by many to be another form diabetes that specifically attacks the brain. If you are interested in using CoQ10 supplementation, always talk to your physician and pharmacist for dosages.
For additional information check out these links:
Sources of CoQ10
We have mentioned CoQ10 supplementation, but supplementation isn't the only way to get CoQ10.  There are a number of food sources of CoQ10 including:
Meat such as beef, pork and chicken. Actually, reindeer meat is one of the best sources--- that is, if you can find it!
Fish, including sardines, herring, mackerel, cuttlefish, salmon, albacore tuna, pike, shrimp, scallops and mussels.
Dairy products such as butter, cheese, milk, yogurt, kefir and eggs
Nuts and nut oils
Safety of CoQ10
The Natural Medicines Comprehensive Database is a resource provided to pharmacists, physicians and scientists providing the most current information for natural products and supplements.[7]  According to this database, CoQ10 is considered "Likely safe when used orally and appropriately." "Appropriately" in this context means following the supplement manufacturer's instructions.  Dosage of CoQ10 can vary. Talk to your healthcare professional and pharmacist.  In general, the doses for CoQ10 can vary from 22mg/day to up to 400 mg/day.
Adverse/Side Effects
The Natural Medicines Comprehensive Database states that "There have been few adverse effects reported during clinical studies."  The reported adverse effects were minor and included mild nausea, digestive upset or a mild rash with only 1.5% of individuals reporting any adverse effects at all.
Interactions with Drugs
CoQ10 can interact with medications for high blood pressure and with Coumadin/warfarin.  It can also potentially lower the effectiveness of some anti-cancer drugs, so make certain that you talk to your physician and pharmacist and let them know all the medications and supplements you are taking.
Effectiveness
The Natural Medicines Comprehensive Database also provides effectiveness rates. This database rates CoQ10 as likely or possibly effective for the following:
CoQ10 deficiency states
Mitochondrial encephalomyopathies— these are relatively rare disorders of the mitochondria and include:

MELAS: Mitochondrial encephalomyopathy, lactic acidosis, and stroke-like episodes
MERRF: Myoclonic Epilepsy with Ragged Red Fibers

Congestive heart failure
Diabetic neuropathy
HIV/AIDS
Hypertension
Ischemic reperfusion injury—this can occur during heart or vascular surgery
Migraines
Heart attacks
Parkinson's disease
Peyronie's disease- a painful and persistent erection
Male infertility
How to Know you are Getting Quality CoQ10 Supplements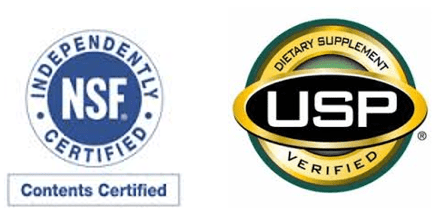 It is not easy choosing supplements these days—there are loads of different companies with all sorts of claims. How can you tell which is a good, high quality supplement? Here are some tips to make your search easier:
Look for the USP seal or NSF seal of approval. The USP is an independent testing lab. Testing is voluntary. The NSF is a public health and safety testing organization and is also an independent testing lab. Testing is also voluntary.  Essentially, the seals mean that you are buying from reputable dealers.
Check out other testing labs such as LabDoor and Consumer Labs (LabDoor results are free- you may have to join Consumer Labs)
CoQ10 is fat soluble—but there are forms that are water-soluble as well. Make sure they pass the first two tips listed here, though!
Watch expiration dates—for a fat-soluble substance such as CoQ10, this is especially important.
The fewer the number of ingredients, the better
CoQ10 is hopefully explained to you now.
TheDiabetesCouncil Article | Reviewed by Dr. Sergii Vasyliuk MD on June 10, 2020