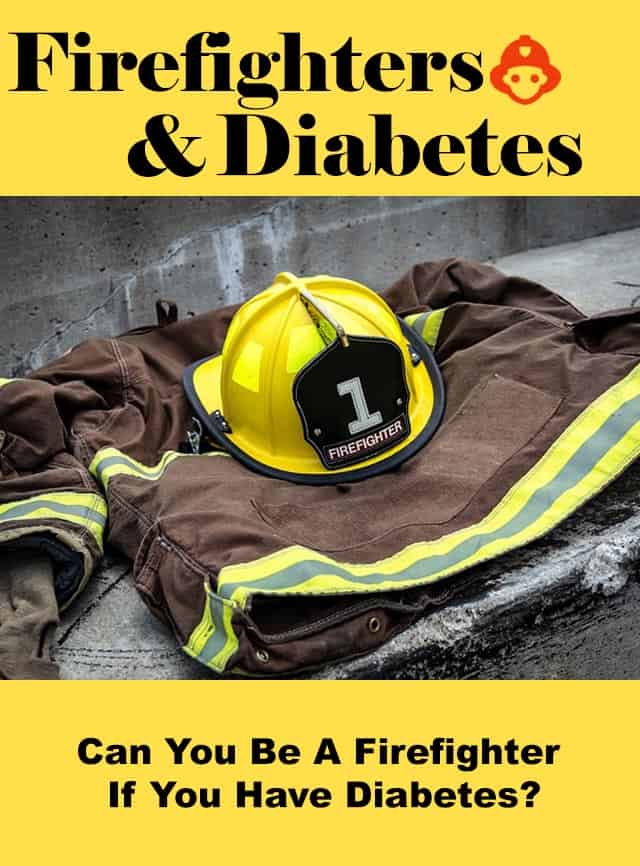 Question we received last week from Brian in Bronx, NY. How can I become a firefighter with diabetes? Can someone handle the stress of the job?

Before we continue with this article, I wanted to let you know we have researched and compiled science-backed ways to stick to your diet and reverse your diabetes. Want to check out our insights? Download our free PDF Guide "Power Foods to Eat" here.

In this article, we will explore how one can pursue a career as a firefighter with diabetes. We have already looked at the likelihood of getting a job as a law enforcement officer, air traffic controller, a long distance truck driver, and an EMS/Paramedic with diabetes. We have also looked at whether or not one can be in the military with diabetes. Let us now look at the rules and regulations for becoming a firefighter with diabetes.
There are many variables that affect whether or not one can become a firefighter with diabetes. These can be overcome. The main factor that affects it is the control that you have over your diabetes, as we have seen with many other careers and diabetes.
One can join a local volunteer fire department or even a paid reserve if one has diabetes that is controlled. If you have Type 1 diabetes, you can work with an insulin pump and/or a continuous glucose monitor (CGM) to help avoid trending low blood sugars and achieve better control so that you can pass your yearly physicals and practice safety on the job.
As one of our reader's pointed out: it would be worth noting that different departments will have different requirements. It is important to check with your doctor and the department to make sure you are able to serve as a firefighter. There are also many other ways people can support their local fire department, including assisting with non-operational tasks such as fire prevention education, fundraising, administration, etc. People can check with their local department about support functions that may be available.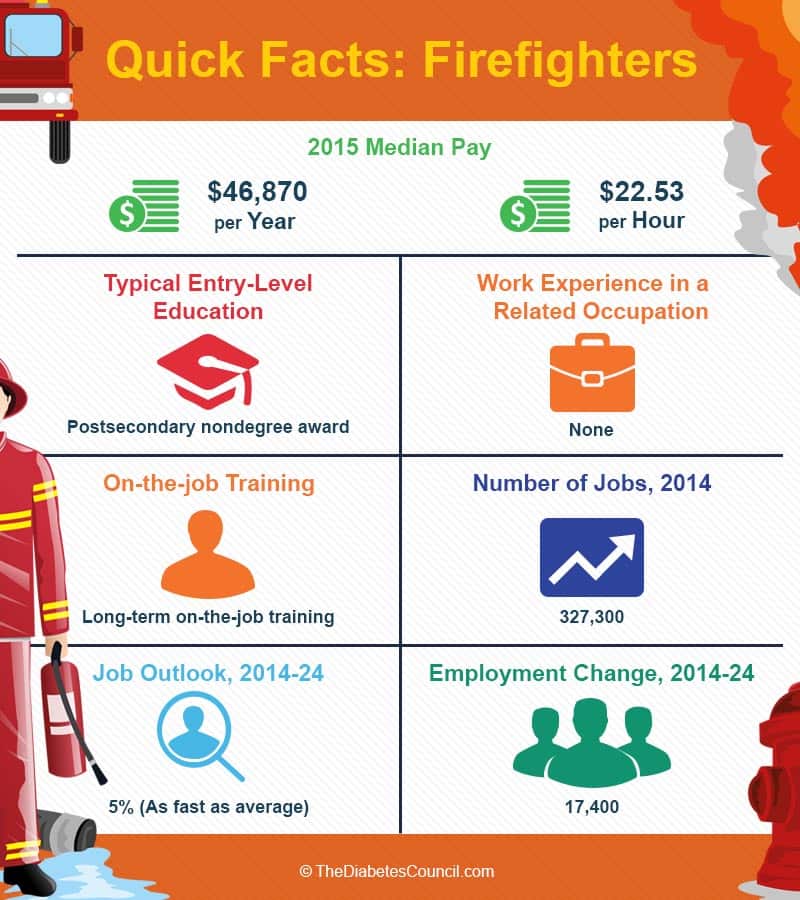 A career as a firefighter, or any of the other careers that requires one to manage their condition, can be good for them. It may give them the motivation to live healthier with diabetes by holding them accountable for keeping their numbers at the acceptable range. When one is aware of the consequences to not managing their diabetes, they are more likely dedicated to keep a healthy lifestyle. They will attempt to eat healthier, keep their doctor's appointments, take their medications, and get more exercise. They will do what it takes to keep their blood sugars in check.
I suggest reading these diabetes related articles:
NFPA 1500 and NFPA 1582 safety requirements for firefighters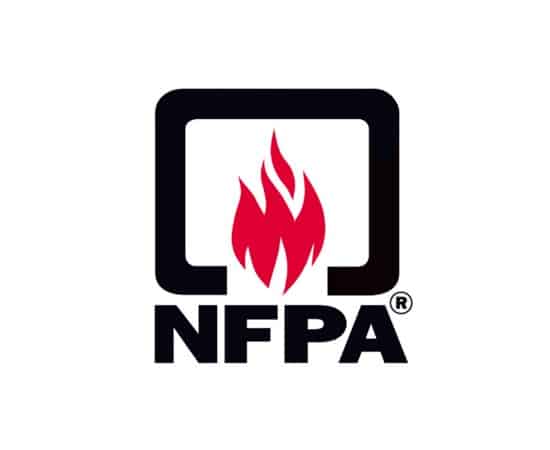 The safety requirements for the fire service are set forth in a catch-all document called the National Fire Protection Association (NFPA) 1500, Fire Department Occupational Safety and Health Program. Since it's inception in 1987, many changes have been made to this document.
The American Diabetes Association is continuously working with the NFPA to institute changes in the medical standards for firefighters with diabetes. Please note that, NFPA standards are recommendations, not requirements. Some departments will strictly adhere to NFPA standards while others do not.
The NFPA 1582 outlines the medical standards and sets forth what medical requirements a person must meet in order to be considered for work as a firefighter. It also sets forth the medical evaluations and requirements that must be met for those already serving in the fire department.
The regulations related to medical evaluations are contained in Chapters 6 and 9. The newest edition of NFPA 1582 recognizes that the treatment of diabetes has improved. With the advent of new technologies, there are those with diabetes who would make good, safe firefighters as long as they can keep their diabetes under control.
Please note that, however, the NFPA 1500 still includes Type 1 diabetes as being excluded from firefighter service. The exception is that diabetes must be well controlled with an A1C under 8 percent, and there have been no more than two episodes of low blood sugar in a period of three years. This is a change from previous years, where the requirement was no more than one episode of low blood sugar in a period of five years.
The purpose of NFPA 1500 and 1582 is to prevent the death and accidental injury of firefighters in the field. Much work on the guidelines needs to be done, as advancements in diabetes treatments are realized to make sure that those with diabetes are not discriminated against1.
As with truck drivers, emt drivers, air traffic controllers, and law enforcement officers, each case of a person with diabetes is to be looked at an individual basis. The NFPA 1582 can be ordered on the NFPA website at http://www.nfpa.org/aboutthecodes/AboutTheCodes.asp?DocNum=1582. It was last updated in 2013.
Not always by the book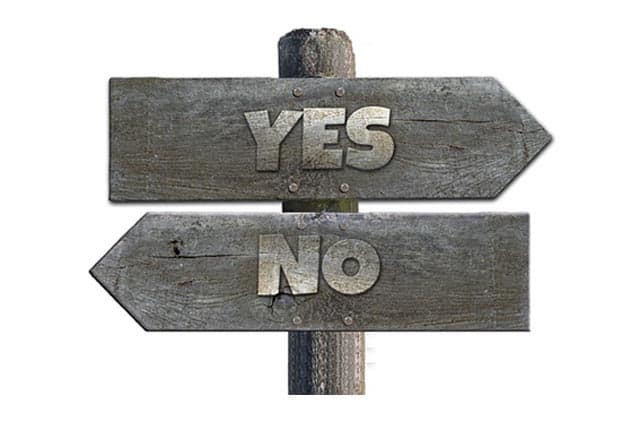 As some of our readers have pointed out in other articles about careers with diabetes, no matter what you find the rules and regulations to be, there are always some local differences in how things are done. For example, the local EMS and firefighters in my area drive smaller ambulances and fire trucks.
In this way, they are able to get around the CDL requirements, and subsequent insulin waivers needed for people with Type 1 diabetes. Though they require a yearly physical and controlled diabetes, it seems easier to get on board with some of these careers than you would think when you read the regulations set forth.
Since there seem to be many local variables, it is always best to inquire at the local level first. While some fire departments interpret the guidelines literally, others do not follow them at all or only go on the advice of the physician making the determination.
Persistence is key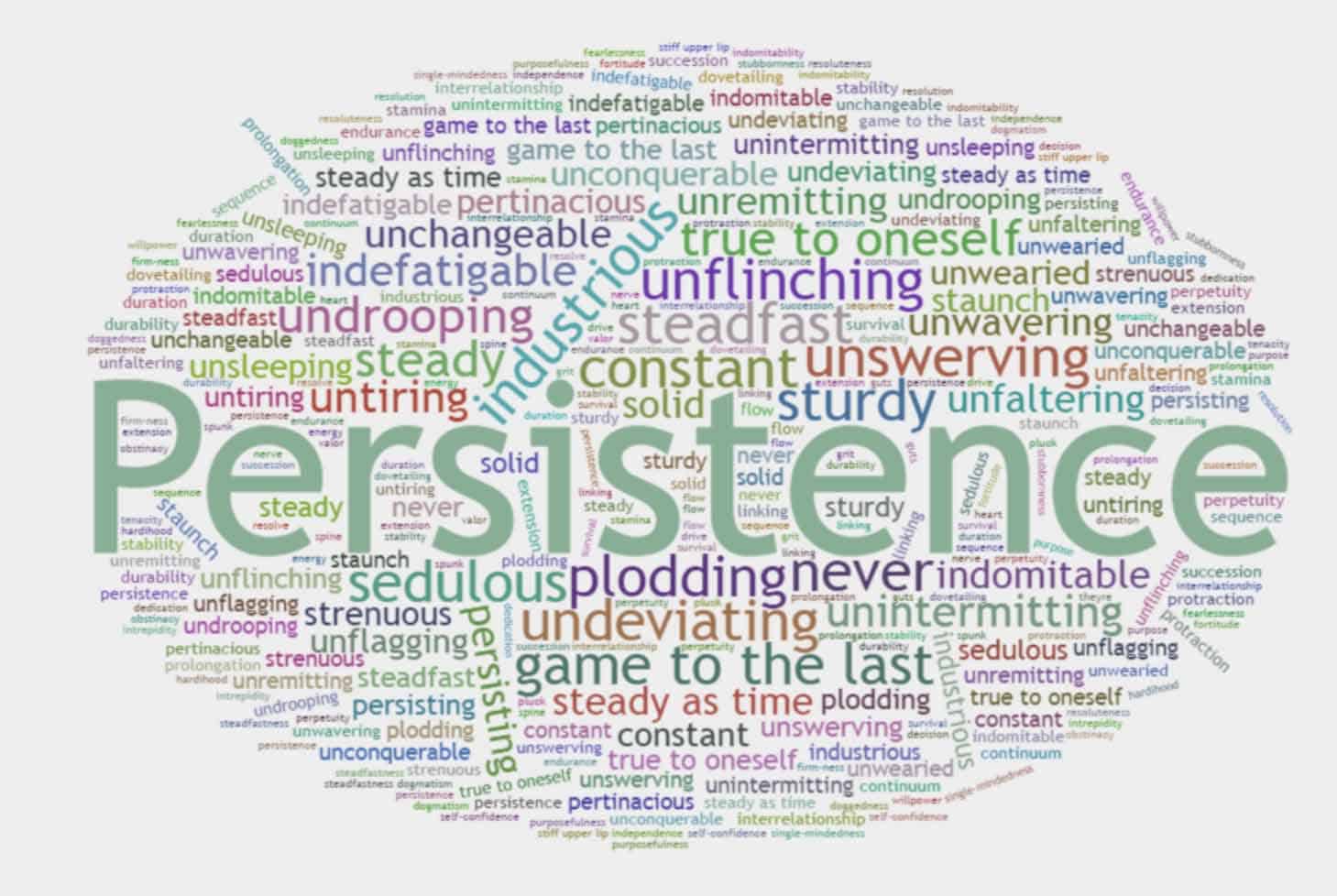 Do not let the reading about all the regulations discourage you and stop you from trying. It is good to have a talk with the fire department head where you would like to pursue your career. They should be able to answer your questions and concerns about following a career in firefighting with diabetes and give you details on the specific requirements for their particular fire department.
If you feel that you are being discriminated against because of your diabetes, call the American Diabetes Association at 1-800-DIABETES. They can put you in touch with a lawyer with special expertise in dealing with discrimination cases for people with diabetes.
Tips for when you are on duty fighting fires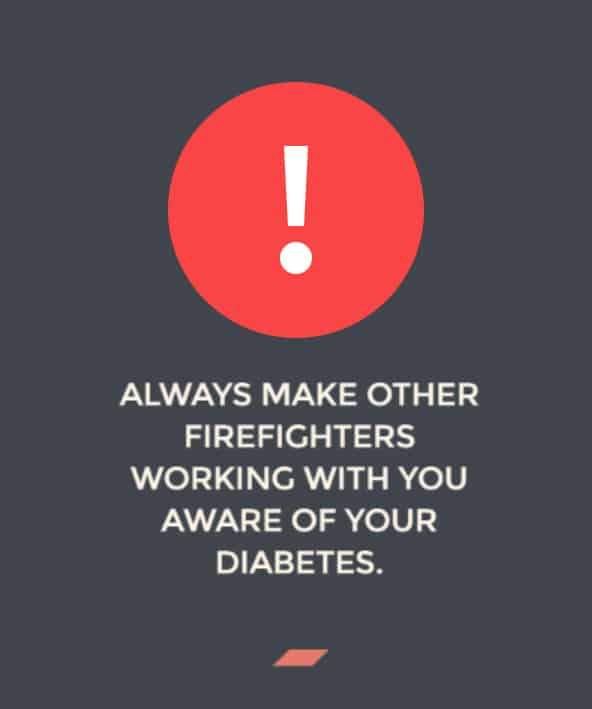 Always make other firefighters working with you aware of your diabetes. Let them know what they should do in case you have a low blood sugar. They should know where to locate your quick-acting carbohydrates and glucagon pen if you have one. It is important for staff to know what the signs of a low blood sugar are.
If you do not have a glucagon pen, you can buy a 15 gram tube of gel cake icing at the grocery store. Let your fellow firefighters know that if you were to pass out from a low blood sugar, they can take a bit of the gel and rub it in to the inside of your cheek to help you revive until help arrives. Fire services and EMS are generally located in the same facility area. You will likely have medical assistance nearby where they can start intravenous dextrose if needed.
Some firefighters with diabetes caution that if the "tones drop," – or fire bells alarm – and you have already taken your insulin but have not been able to get any food before the fire starts, you set yourself up for a low blood sugar.
Some firefighters report that they take insulin after they eat so that if they get called out promptly, they are ready to do their job especially because they won't have insulin on board with no food. Despite a possible spike in blood sugars, it is safer than having a low blood sugar, even if not optimal2.
We have touched on how important it is to always keep quick carbohydrates around as snacks in the event of a low blood sugar. This cannot be stressed enough.
Water is equally important for high blood sugars and to keep hydrated in hot weather and fire situations. If a firefighter has an episode of low blood sugar, he or she should take a break and check their blood sugars every 15 minutes until blood sugars are at 100 or greater.
Ideally, firefighters should check their blood sugar 30 minutes prior to starting their shift, and every two hours thereafter. One must always be ready for a fire. A drop in blood sugar in the middle of fighting a fire can cause harm to the firefighter and those around him or her.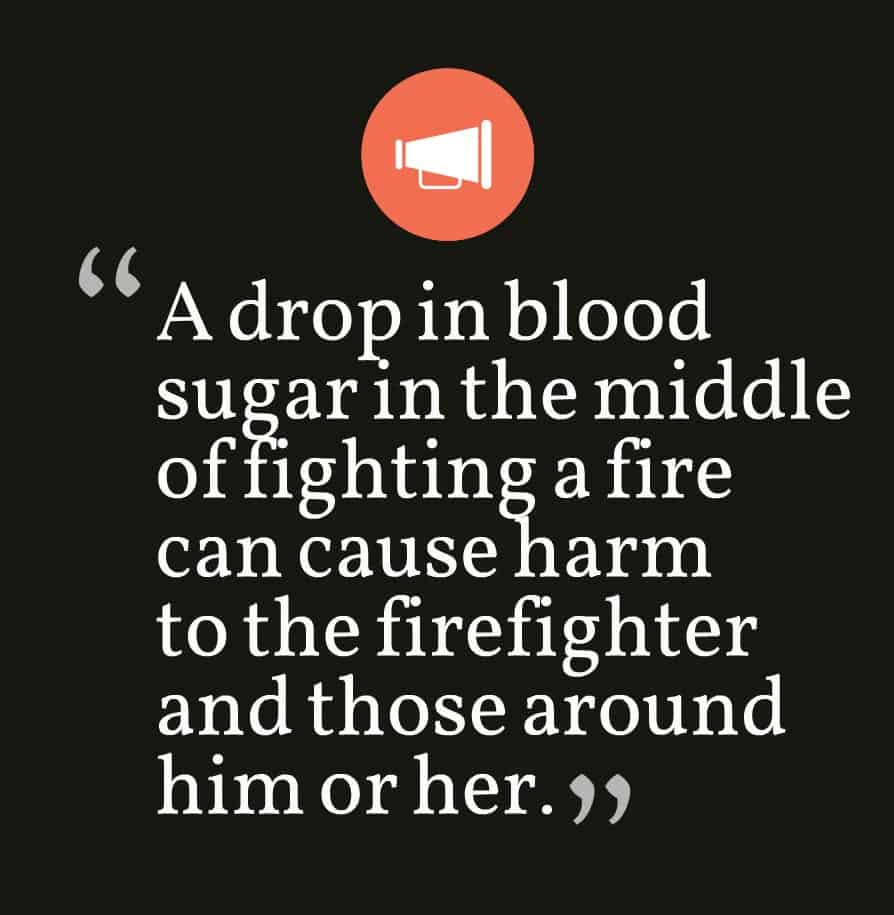 Enough supplies must be kept on hand in the fire truck and in the fire house. This includes a glucometer and all of the supplies, along with extra pump sets, tubing, or needles for injections if applicable. You do not want to have your pump pulled out, and not have an extra set of tubing.
Generally, an insulin pump is protected from breaking under fire gear. Some insulin pumps are more durable in fire situations than others, and you should ask the pump representative about the durability of your particular pump.
We hope that you have benefited from reading this article about becoming a firefighter with diabetes. Realizing your dreams of becoming a firefighter is an immense feat and matters to the public. You will also be living proof that obstacles can be overcome with persistence.
What kind of regulations do you have if you are already a firefighter, and you have diabetes? What do you have to do to show control and be able to stay in your career?
Generally, you have to complete your annual physical on time. Your A1C has to be less than 8 percent, and you need to have continued control. Strictly by the regulations, you can have no more than two episodes of low blood sugars in a three year period. Some departments follow these regulations to a tee, some just partially follow them, and some don't follow them at all.
Check with where you want to work for their individual requirements. Chances are they have other firefighters on staff with diabetes, and are very familiar with the requirements. In this respect, being a firefighter seems to be a little less regulated at the local level.
Here are some stories from other firefighters….
Cameron Kinlaw – Lieutenant, Pender County EMS and Fire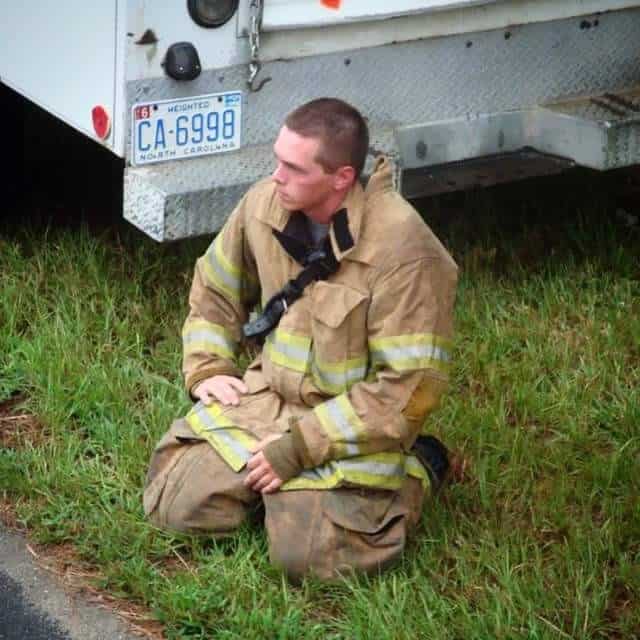 You can become a Fire Fighter with diabetes. Lieutenant Cameron Kinlaw, pictured below, is living proof. You cannot see it from the picture, but Mr. Kinlaw is a pumper. He has had Type 1 diabetes for 10 years and has been in the firefighting service for 15 years with the Pender County EMS and Fire, LLC in North Carolina. Let us see how he did it and tell his story to those who dream of dedicating their lives to the protection of others by becoming a firefighter.
Cameron keeps his blood sugars in check and his diabetes in control. On a daily basis, he rescues others and their family from a burning building, or their cat from a tree. He can operate a fire hose and heavy equipment, and work in the heat of a fire situation. Though he is a tough and dedicated firefighter, he has to take precautions when fighting fires with diabetes.
For starters, Cameron carries plenty of quick-acting carbohydrates with him at all times. Because his blood sugar can drop in a situation of an emergency, he has to be prepared. He has to think ahead and organize for potential situations that may put his life in danger.
He must keep all of his glucometer supplies with him. When on duty, he must always be able to monitor what his blood sugar is. He must also make sure that those who are working with him are aware of his diabetes and of what to do in the event he has severe low blood sugar and needs assistance.
When it gets hot in a fire scenario or during the summer, pump sets tend to sweat off, therefore he requires extra ones to make it through the day. Sometimes during a physically demanding situation, his pump tubing gets stuck onto something and comes out.
He has to wait until the emergency is over before he gets a chance to put his pump back on and continue working. The cost of the extra pump sets and tubing can get to be a big expense, but they are worth it to have around.
Cameron prefers the insulin pump to four shots per day. "It was just too much taking four shots per day, so I talked with my endocrinologist about getting an insulin pump. It works well for me," said Cameron.
Cameron will be the first to tell you that it is not always easy having diabetes as a firefighter. He is also capable of driving a fire truck, but said that he has only been required to obtain a Class B driver's license in order to drive Pender County's fire trucks.
He did not have to go get a Commercial Driver's License (CDL), or obtain an insulin waiver from the Federal Motor Carrier Safety Administration (FMCSA), as do truck drivers or firefighters that drive larger emergency vehicle units.
Cameron is required to keep diabetes managed and his blood sugars under control. He checks his blood sugars four times a day. He says that his A1C has been good, and he has not been removed from duties for diabetes-related problems. He wears glasses now, which is directly related to his diabetes.
"I take different precautions at work as opposed to at home," said Cameron. "If I am going to have a low blood sugar, it is going to be first thing in the morning. I have to eat higher carbohydrate meals at night to avoid a low blood sugar in the morning. At work, it is all about planning ahead and having everything that I need for my diabetes."
When asked what he considers his great accomplishment during his career as a firefighter, Cameron said it was when he made it to the rank of lieutenant. He also recounts the time he made it through a tough fire school in North Carolina known as RIT – Rapid Intervention Training.
"It is one of the toughest classes in the fire service, and we spend long hours in fire scenarios, working with heavy fire equipment in hot conditions. I feel like if I can complete that, there is not a whole lot that I cannot do."
When asked why he got into firefighting, Cameron said:
"I got into the fire service after my very good friend, who now works for Charlotte Fire Department, moved to my hometown of Elizabethtown. His dad was the new fire chief. He introduced me to the fire service and I fell in love. Just like Law Enforcement, the fire service can be a thankless job but at the end of the day, knowing that I helped someone that has most likely had the worst day of their lives, makes the job worth it.
Everyone in Law Enforcement, fire service, EMS and the military know that going home at the end of your shift or tour is not a guarantee, but we do the job anyway. I think that's what makes us as a whole, a special group of people."
Cameron hopes that his story can be an inspiration for many others with diabetes who wish to fulfill their dream of becoming a fire fighter. He is a proponent of thinking that if you put your mind into doing something, you can succeed no matter what barriers come your way. We thanks Cameron for sharing his story and for being a role model to us all!
Eddie Thomas – Logistics Chief, Pender County EMS and Fire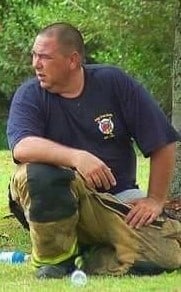 Eddie Thomas, also with Pender County EMS and Fire in North Carolina, started his career as a long-distance truck driver. "I got Type 2 diabetes from drinking YooHoo's and oatmeal cakes on the road trying to stay awake," said Eddie. "When I went to the doctor, I had been thirsty all the time, going to the bathroom frequently, and my blood sugar was 350 (mg/dl)." He was put on medicine, and has been in control ever since. "I didn't get pulled off the road back then, because it was before rules and regulations were so stringent," said Eddie.
Currently, Eddie manages his diabetes with diet, two different kinds of pills for diabetes, and a weekly GLP-1 injection. Though his A1C is just under the cutoff of 8 percent and as a result, he does not have to go on insulin, he still has to be careful. He only remembers one very low blood sugar which was "way back when." His biggest hurdle every year is getting through the Department of Transportation's (DOT) physical.
There is no "firefighter's physical" that he has to take. He has quarterly doctor's visits, and keeps up with his other specialist appointments. Because his job is to drive fire trucks and manage 94 pieces of big equipment for the Pender EMS and Fire, LLC, he must maintain his CDL.
Two years ago, Eddie had a set-back. He injured his knee in an ice storm, and suffered a complete tear which had to be reattached surgically. During this period, he was flagged for missing his physical, and the DOT took away his CDL.
To get his CDL back, he had to go through several hoops both on the state and federal side which he frankly stated was a "complete pain in the neck." His physician had stopped doing DOT physicals, so he had to go to a Medac facility to get his DOT physical.
After he got the DOT physical at Medac, he had to take all of the paperwork to his primary doctor and have him fill out two sets of paperwork. All of this had to be accomplished in a period of two weeks, which he was unable to get done in that time frame. He had to request for an extension to the time limit so he could submit his paperwork in time and not be penalized again.
In addition to his diabetes, Eddie has other health problems. The DOT requires anyone with a neck circumference of greater than 17.5 inches to have a sleep study. He was found to have sleep apnea, and had to start using a Continuous Positive Airway Pressure (CPAP) machine.
When he lost his CDL, he had to have his CPAP card read and results reported to the DOT. He is also on two medicines for his blood pressure, so he had to report those results. "It was a complete nightmare, but I made it through and got my CDL back" said Eddie.
"If you keep an eye on your diabetes, and do what you should do, you will be fine. I have to keep something on me to eat to kick a low blood sugar back up if I need it. It's hard sometimes, because I can't really carry a lunch box, and we don't have refrigeration where I'm located sometimes. It can also be tough because you are out in the heat daily and getting dehydrated, so you have to keep plenty of water on you," said Eddie.
Eddie plans to see a diabetes educator to help him keep his A1C down below the limit since he is a little close to the cut off now. Not only does he want to continue his career driving a fire truck and other emergency vehicles, he also wants to live healthy with diabetes.
He said, "I don't pack out or put gear on anymore. I do alright. My position in fire service as Logistics Chief doesn't require me to do interior firefighting, but Cameron's the proof that it can be done with diabetes."
Individuals looking to volunteer as a firefighter may be able to connect to their local fire/EMS department with their inquiries through the department finder at www.MakeMeAFirefighter.org. This is an opt-in database of volunteer and combination fire/EMS departments.
Over to you
We welcome our readers to comment and make suggestions related to this article so we may improve. Here at thediabetescouncil.com, we are striving to provide you with the most accurate information available. If anything in this article is inaccurate, please make us aware of it in the comment's section below. Likewise, if you loved it, tell us about it – and why! Be sure to share your success stories, or any barriers that you have had on your road to fighting fires.

This article has been reviewed for accuracy by National Volunteer Fire Council.
I hope this helped with understanding the lifestyle of a firefighter with diabetes.