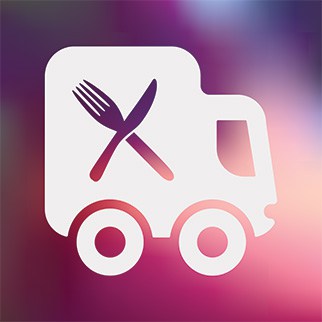 Meal delivery programs deliver fresh, whole foods to your doorstep. They come ready with recipes, fresh spices, special stocks, and just about everything that you need to start cooking. With all the hype out there related to meal delivery services, you may be wondering if they are good for diabetes.
The answer to this question is yes and no. Lately, my Facebook has been filled with offers to re-up with Hello Fresh, get $40 off a Sun Basket, take $30 off Martha Stewart's new meal delivery program, Martha and Marley Spoon. There is also a coupon up this month for Blue Apron and Home chef for $30 off their delivery box.
Green chef, located in Hamburg, Germany, offers ketogenic diet meal delivery service. Certified diabetes educators are often accused of being non-keto dieters. In this article, we will also profile the keto diet meal delivery services offered by Green chef.
In addition, we will evaluate the carbohydrate and overall nutrition of recipes from meal kits we have tried. At our house, we started with Hello Fresh. We got a free box from a health educator colleague.
Our completed and palatably plated Peppered rib-eye steak from Hello Fresh
During the week that we had three free meals for two people, my husband and I liked it. It was easy, delicious and convenient when it was delivered following our return from a trip to visit family in Erfurt, Germany. We didn't have to shop for multiple ingredients that go into a nice dish prepared at home.
This week, we got a new coupon to re-up with Hello Fresh. It was $30 off a box, so we ordered again. Once again, we enjoyed what was delivered to us, and cooked two of the two person meal kits, one with steak and one with chicken, for our dinner guests Saturday night.
They were delicious. The Creamy Dill Chicken dish had about the right amount of carbohydrates recommended for diabetes. We will look at carbohydrate and fat contents for several of the meal kits available, and discuss those that may be a little bit on the high side for carbohydrates and saturated fat for diabetes.
There are ways that you can tweak these recipes to suit your needs with diabetes, and not break your carbohydrate bank. Where there's a will, there's a way. We will show you how.
What's the difference between a meal kit and a meal program?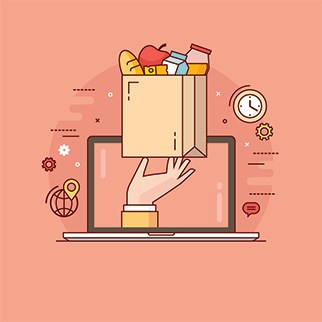 Meal kits come with the recipes and fresh ingredients to cook meals yourself at home. They cut out the time spent planning, and shopping for the meal. There is still meal preparation and cooking to do, although with most meal kits, it's simple.
Meal programs come ready to be heated and eaten. In some cases, they can be specifically tailored to your needs by dieticians. We will break down the hype here, because there are many meal kits and programs out there.
Honest review of Hello Fresh from our perspective
Hello fresh comes in three separate bags for three separate meals to cook at home for the week.
Our guests raved about it, so we gave them a free box card. Now I am faced with an inbox full of offers to try. Not such a bad deal, with the holidays less than a week away. We could use the coupons to try other recipes, and take the fuss out of planning and preparation.
For the negative reviews about Hello Fresh, some box recipients have indicated spoiled contents. We haven't had that issue. The meal plan options are limited. There is a regular meal plan, and a vegetarian meal plan. Many entrees have too many carbohydrates for diabetes, but there are a few good selections with about 35 grams of total carbohydrates per serving. Still some people with diabetes would want to keep it lower than that amount at a meal. There are more options at the 60 grams carbohydrate level, which is on the high end of the American Diabetes Association's recommended carbohydrates for men with diabetes (45 to 60 grams. Women should stay between 30 and 45 grams total carbohydrates at meals).
I have narrowed it down to three more meal delivery kit options to try in the coming weeks. Sun Basket was offering $50 off. That's $40 off the first basket and $10 off the second basket. I haven't tried them yet, but the meals look along the similar lines as those by Hello Fresh.
The third meal delivery service to try was Martha Stewart's Martha and Marley's Spoon. They are offering a $30 off coupon this month, so I think I'll give it a try as well. It's easier because I don't have to come up with new and innovative recipes to eat healthier while eating delicious foods.
For the fourth meal service, we will try Blue Apron. With any luck, and many likes, comments and shares across your social media, the editor will have me to review these three meal kit delivery services in a separate article for you. So, get on those comments, likes and shares in the comment box below.
Recipe cards were easy to follow, and portions were reasonable, though carbohydrates and fats were too high for some recipes for diabetes.
The back of the recipe card gives step-by-step instructions, with photographs for the novice cook.
Now is a great time to try the new meal kit delivery services. With all of the companies in competition with one another, the consumer wins with free meals. You can get three tasty meals for two people delivered, and ready within an hour for as low as $30. That's just about $5 per meal.
So far, we haven't determined whether we will keep up the meal delivery service unless we have a coupon. It's up to you to decide if the full price of meal delivery services at $10 and up for a meal fits in your budget, or if you want to get them on occasion when the price is right.
Meals were moderately easy to prepare, and did require some skill in the kitchen. We didn't find it difficult, as we both know our way around a kitchen. Some recipes were improvised. We might have added a little white wine to the gravy, for example.
Meal preparation is simple, and most anyone should be able to follow the directions.
Gravy in meal kits can be left off to decrease carbohydrates and saturated fats. All meals are cooked in a healthy manner, either baked or pan broiled. You can leave off the butter in buttered steak to cut the saturated fat. Generally, vegetables are in balance, prepared in a healthy manner, and carbohydrates are somewhat in line with what is needed for diabetes. Some recipes need a little tweaking on carbohydrate portions to be within reason for diabetes.
Recipes in the Hello Fresh box that were mildly too high in carbohydrates for diabetes are easily modified. This can be remedied by cutting what were ample portions down by one-fourth to one-fifth the portion amount.
Overall, while the Hello Fresh meals were delicious, they were not exactly diabetes friendly as some of the food was high in carbohydrate and fat contents. If you are someone who can play around with numbers and don't mind putting some extra time in your meal prepping, Hello Fresh could be your thing. However, if you want your meal to be catered to your exact needs, Hello Fresh may not be the best option for you.
What if you don't want to cook meals?
If you don't want to cook meals, we will now review some meal delivery services with pre-made meals specifically for diabetes and weight loss.
What kinds of meal delivery kits are out there for people with diabetes?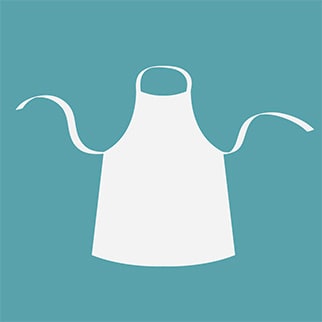 This finding was surprising. There are meal kit delivery programs specifically geared to people with diabetes. They are a bit pricy. Let's see what a few of them offer in the way of progress on the road to diabetes self-management, convenience and customer service, as well as ease of meal preparation and affordability.
The article will go over cancellation policies, reviews from customers who have diabetes and have tried the kits themselves and whether your food stamp will cover these delivery kits.
Plated
Plated comes in at about $12 per meal. Customers rave about their delicious and visually pleasing menu options. The produce is said to be fresh and organic. Negative comments for Plated are the lack of low carbohydrate choices in their meal plans. There is about one out of the group of choices for the week that will fit into your carbohydrate counts. With that said, you can tweak the carbohydrate portions.
Plated also tends to run out of options. Nutritional information is given in calories, not total carbohydrates. On some weeks, subscribers report that certain dishes are no longer available. For the lack of options for diabetes, it's not getting high marks.
Home chef
Home chef costs about $10 per person, per meal. It has a variety of low carbohydrate options that are good for diabetes. The problem may be delivery service area, as it seems to deliver only in the northeast.
There are also paleo and low carbohydrate options on the menu. There are about three keto diet selections per week, for all our keto dieters with diabetes out there.
Checking nutritional facts online wasn't an option, but recipe cards are sent with meals, which can be downloaded on the website. At the most, you will find about two to three keto dieter meal options every week.
Gobble
Gobble is a bit pricy at $13.95 per plate. There are no low carbohydrate options either, so this one is not so great for people with diabetes.
Blue Apron
Blue Apron, as it turns out, is not so carbohydrate friendly either. The company only offers one menu option, which includes vegetarian selections. You will have to tweak your portions and carbohydrates if you use the Blue Apron meal kit service.
Martha and Marley Spoon
Martha and Marley Spoon is a new meal delivery company from Martha Stewart. They only have regular meal and vegetarian plans. Some options looked low carbohydrate, but nutritional information was not readily found on their website. Simpler menu items of meat (steak) and salad may fit into your carbohydrates needs.
Green chef
Green chef is the highest priced of all the meal kit options on the market that we reviewed. They do offer an entire paleo menu. Everything is certified organic and sourced. Some options are as low as 20 grams of carbohydrates. Delivery areas are limited, but the company is to expand their deliveries in the U.S..(1)
Overall meal kit impression
Most of the meal kits are similar, although some do a better job of organizing things for you than others. The most popular ones are short on low carbohydrate options, where you need to adjust portions accordingly. All seem to offer coupons, and an easy out if you decide you don't want to continue receiving the service.
Meal delivery programs for diabetes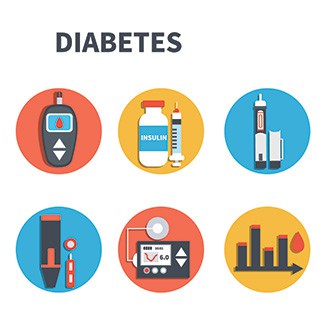 BistroMD
This diabetes specific home meal delivery kit service is a bit pricy. At as low as $89 for the first week, it makes you wonder what the second week would possibly cost. The answer to that is $119.95 for five days, with two meals per day for lunch and dinner. Prices go up from there. The full program for seven days including seven breakfasts, seven lunches and six dinners (with one on your own night) costs regularly 179.95, however, the first week is on sale for $139.95 right now.
However, for the added cost, you get some added benefits. One pro is the free support you get from a dietician. Recipes are evaluated for nutritional content by professional dieticians, with proper balance of nutrients. When you're not sure how to prepare healthy meals day in and day out while getting all the nutrition that your body needs, it could be useful.
There is the assurance that you have the right meals for your nutrition that also fit in with your diabetes management goals. While convenient, having a dietician to call and ask questions could be very helpful.
Because the meals contain the right amount of all nutrients for your diabetes, your blood pressure will be in a normal range along with your cholesterol numbers within recommended ranges, and blood sugar levels and A1C in target. You will have the right amount of healthy fats and fiber, and good carbohydrates. If we're honest with ourselves, we know that this is like having a personal meal planner daily, and how useful that might be with diabetes.
It's like having a personal chef, in that the meals from BistroMD are pre-made entrees, but delivered fresh. Much of the thought and shopping that goes into a great home cooked is skipped, while healthy and diabetes-friendly meals are delivered and enjoyed.
There are five plans available, but for our purposes, we are concerned with the diabetes plan. Prices vary depending on how many meals you want to have delivered, and how many days a week you want them delivered.
You can order meal plans online, which can be great if a person with diabetes has a busy schedule with their diabetes and day to day life in general. BistroMD program was designed by physicians, and helps people with diabetes to lose weight by offering a consistent and healthy meal plan.
When you sign up for BistroMD online or on the phone, a representative can explain everything about the program to you.  You don't need to get under any contract or obligation, and you can cancel the service at anytime, as long as you cancel it by the Wednesday before the next week's delivery. Food will come with nutritional information. Meals are from fresh, organic ingredients. The company can customize meals for you.
Fresh N' Lean
At a cost of about $28 for all three meals of the day, and free shipping, Fresh N' Lean offers diabetes-friendly meals that are delivered fresh, not frozen. You refrigerate them when you get them, which can be consumed throughout the week.
There are several meal plans available. They are low in sugar, salt, with no preservatives or added colors. Reviewers seem to find meals tasty, and the price for three meals per day is not over the top. (3)
Other diabetes diet delivery companies
Diabetes meal plan delivery companies all seem to have about the same set up. There are a few more listed here that you may want to check out:
Healthy Diet Delivery
Magic Kitchen
Diet to Go
SOSCuisine
FAQs
Are the companies available nationwide?
Some companies have limited areas where they can delivery. Call the individual companies, or check their websites to determine if delivery is availabe to your address.
Are the meals planned by dieticians and experts in diabetes management?
Some meal companies do have dieticians and medical personnel that plan menus. Check with each individual company to see how they determine nutritional value and carbohydrate counts for their meals, and ask for the nutritional information before you sign up.
Would they need the specifics of my diabetes to tailor meals specific to my needs?
The only way that a certain company will know how to tailor your food delivery to your individual needs is if you call and talk to a representative. They will be able to tell you what they can do in the way of customizing the best meals for your needs with diabetes.
Are the ingredients used fresh, organic and local?
The websites for individual companies offer information as to where their foods come from, whether they are organic, gluten-free, locally sourced and sustainable, and more. Check with each company if you have further questions about where their food comes from, any additives that might be in them, or questions about nutritional value of meal plans. All of the companies will generally provide you with meal cards, or nutritional information about the foods that they deliver to your home. Often the website has this information.
Over to you
We hope you have enjoyed rambling through the somewhat unchartered territory of meal delivery services. It can make your life with diabetes much easier if you can fit the cost into your budget. At any rate, you can give it a try at a lower price. You will have to call and cancel the day you get your discount box, so that they don't ship you a box for the following week.
Some meal services will require a full seven days to cancel. There were no questions asked when we called to cancel our Hello Fresh meal delivery. Eventually, they will send you more half off coupons.
This way, you can try all the different ones, weigh the pros and cons, and decide if meal delivery kits are right for you. You will also then know  with the help of the nutritional information and recipe cards included which ones fit in your diabetes plan, and which ones you should modify, or leave alone.
For more on the foodie ramblings at our house, check out the article here related to the Best Breads for Diabetes. In this article, we make healthy German brochen rolls, and talk about what kinds of breads are the healthiest for your diabetes. Remember that delivery food can help you reduce pollution as well.
You can also check out the article here on the healthiest smoothies for diabetes. We enjoy our food, and we want you too, also. At the same time, we want to help you to manage your diabetes but enjoy your food. Bon Appetit!!!
TheDiabetesCouncil Article | Reviewed by Dr. Christine Traxler MD on June 01, 2020