A lot of people are confused as to which type of food is better between organic and our regular conventional foods. For a lot of people, they are of the belief that regular conventional food is healthier and more beneficial than organic food.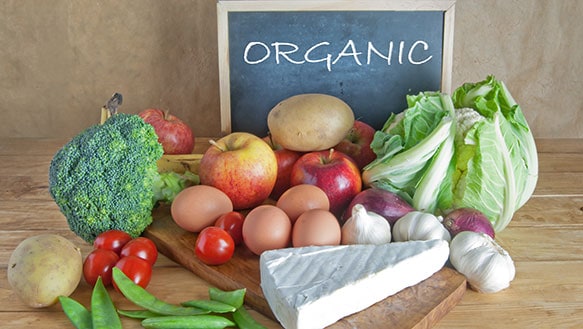 For others, reverse is the case and there are also a handful of people who are indifferent as to which they prefer.However, the importance of this article is to provide you with detailed information on both organic foods and conventional foods citing their benefits, shortcoming, and facts that will educate you on what to expect from both food groups.
What are organic and conventional foods?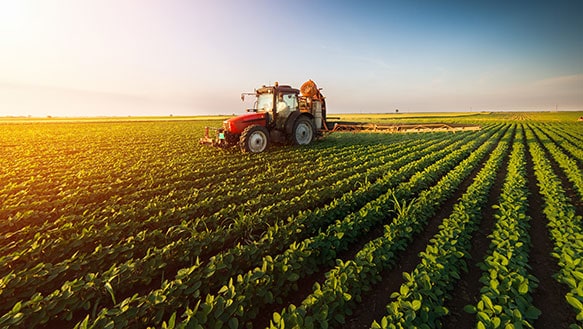 Organic foods
Organic foods refer to agricultural products that are grown and processed without the use of fertilizers, growth regulators, livestock feeds, pesticides, additives, bio-engineered genes (GMOs). Organic farming is controlled by regulations which differ from country to country. The main concept of organic farming is to grow food without the use of synthetic materials or genetically modified crops.
Conventional foods.
In conventional farming, farmers utilize chemical fertilizers to enhance plant growth. Conventional foods are made using pesticides, chemical herbicides. In animal rearing, conventional farmers administer antibiotics and growth hormones to improve the growth and well being of the animals.
The difference between organic food and conventional food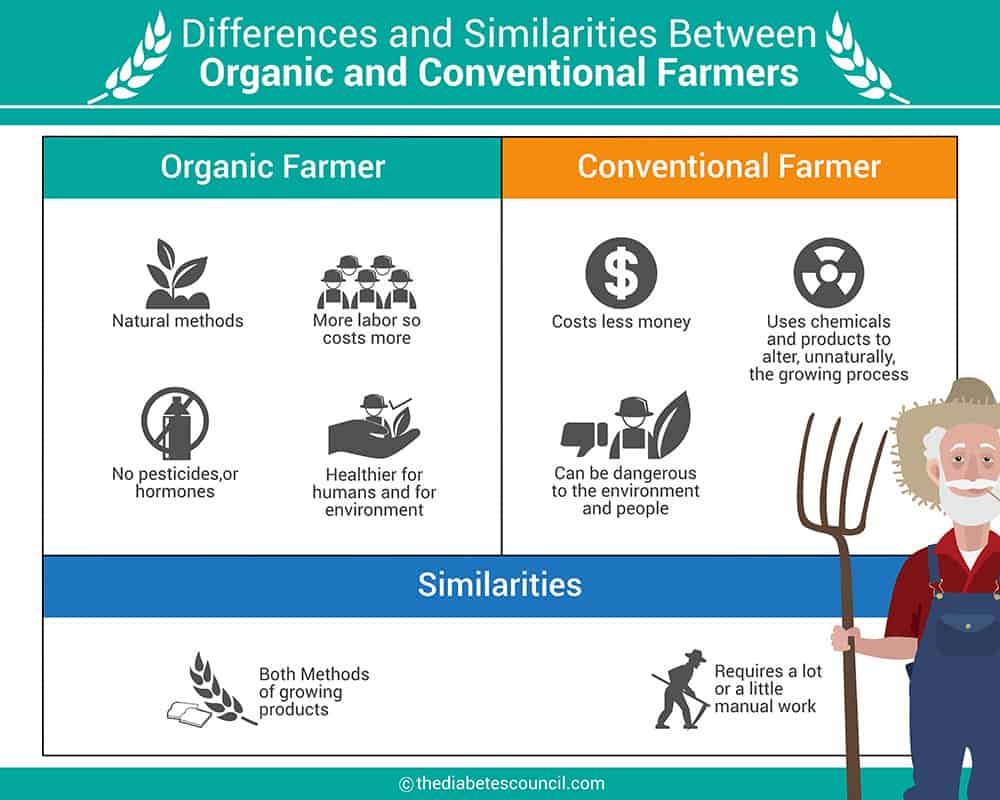 Organic and conventional foods differ from one another, below are some of the major differences between organic and conventional foods.
The main difference between organic foods and conventional foods is in the method used in growing the food on the farm. In conventional food farming, farmers utilize chemicals during production and processing of farm produce. These chemicals have a devastating effect on the environment and on human health.The fact is that foods are grown using pesticides, growth hormones, antibiotics, and other kind of chemicals.They may be safe for consumption as there have not been any recorded case of anyone falling ill from consuming conventional foods. However, existing doubts surrounding conventional foods is due to the fact that the long-term effect of consuming conventional foods remains unknown.In organic farming, all the chemical which are utilized in conventional farming are avoided both in the food production and processing. The fact that there is no trace of chemicals in the production of organic foods makes it environmentally friendly and good for human consumption. Reasons that all the potential contaminants from the chemicals are not incorporated into the food and environment.
In animal farming, conventional farmers administer growth hormones, antibiotics and another form of medication to the animals to improve their growth and for disease prevention.Organic farmers allow their animals to roam about freely and feed on strictly organic foods and ensure that the animals have a balanced diet and their house remains clean to avoid disease outbreak.
In conventional farming, farmers use pesticides to eliminate the outbreak of pests, while organic farmers rely on birds and insects or traps to get rid of pest.
Conventional farmers use chemical herbicides to control weeds, while organic farmers engage in crop rotation, mulches or hand weeds
| | |
| --- | --- |
| Conventional farming | Organic farming |
| Use synthetic or chemicals during production and processing of farm produce | Chemicals are avoided in production and processing of farm produce, instead, farmers use manure or compost to nourish soil and promote growth |
| Use of pesticides, growth hormones, antibiotics, other chemicals | Environmentally friendly and free of anti-biotics |
| Growth hormones, antibiotics and other medications to improve growth and prevent disease outbreak | Animals roam freely and feed strictly on organic foods |
| Use of insecticides to eliminate pest outbreaks | Relies on birds and insects to get rid of pesticides or pesticides from natural sources |
| Use of chemical herbicides for weed controlling | Crop rotation, use of mulch or hands to  control weed |
Which one is safe for consumption?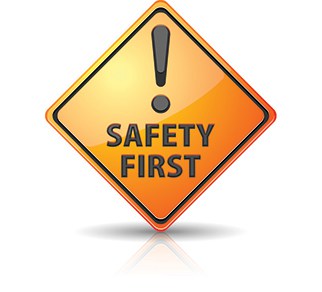 Organic foods and conventional foods are both safe for consumption. However, it is advisable that when selecting your fruits and vegetables, make sure that you stick to products from organic farms. This is essential to avoid consuming foods that contain chemical residues from farms that utilize conventional methods of food production and processing.
As earlier stated, conventional farmers incorporate chemicals in foods production and these chemicals can easily be transferred into fruits and vegetables. Since most fruits and vegetables are consumed fresh from the farm without boiling or cooking, which can help to reduce the chemical effect in the food, beware of what you put inside of you. A lot of debate is ongoing on the safety of consuming conventional foods in the long term but when it comes to eating fruits and vegetable, endeavor to select products from an organic market.
Even as conventional foods seems to possess chemical residues from pesticides, herbicides and other chemicals used in the cultivation of these plants, conventional foods are still considered safe for consumption. Fruits such as apple, banana, and citrus produced using conventional farming methods can be consumed without fear of side effects.
Conventional foods are both safe for kids and adults. Animal products such as pork, beef, chicken, and others reared with the use of antibiotics and growth stimulants are also considered safe for consumption and do not pose any health risk as countless study and evaluation of people who ate conventional animal demonstrate no posed health risk.
I recommend reading the following articles:
Where can you find them?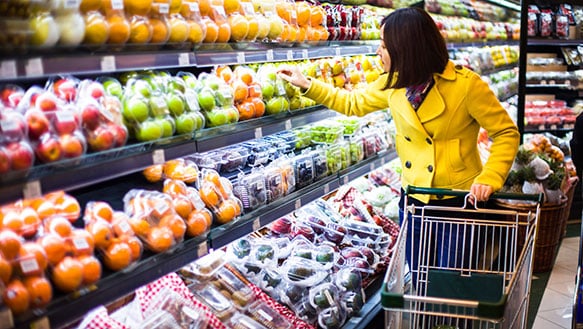 A lot of concerns abound on whether fruits and vegetables should be obtained from organic farms alone and not from conventional farms. Fruits and vegetables which are organic contain more of the antioxidants compound connected to better health and also a lower level of pesticides and toxic metals compared to conventional food.
A research funded by The European Union (EU) found that most conventional crops contained a high level of Cadmium, a toxic metal, and pesticide residues four times more often than in organic foods. Although the level of cadmium and pesticides found in conventional foods are below regulatory limits, according to researchers, cadmium accumulates over time in the body and majority of people try to avoid this which is why they opt for organic produce when they visit the fruit and vegetable market.
Canned foods and vegetables are becoming more popular in food markets than they were a decade ago. This is not to say that they were not popular before now but there has been a rise in the patronage of canned food in the last decade compared to before. Canned foods are generally processed foods which are altered during its manufacturing and can both be organic or inorganic (depending on the type of farming method used in producing the food).
In comparison, organic and conventional foods are more nutritious compared to canned foods due to the fact that canned foods lose a lot of their nutritional value during their processing stage, although they are fortified with nutrients to boost the amount lost during processing. Still, canned foods cannot be compared to both organic and conventional foods in terms of their nutritional value.
How can I make the difference between organic and conventional food?
Identifying produce from an organic farm is easy. In most food markets, there are organic food sections and inorganic food sections. You can easily find organic food products at the organic food section in a majority of food marts across the United States and other major markets around the world. Most fruits and food shelves have the inscription organic boldly written on them.
They are also inscribed on packages of milk, eggs, cheese, meats and other single-ingredient foods. Foods labeled made with organic ingredients may contain up to 70% organic content while food labeled organic contains more than 95% organic content.
What is the research saying?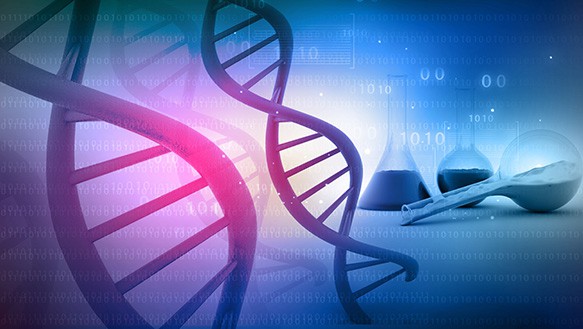 A lot of studies have been carried out to compare the safety of conventional food consumption and most times these studies proved that foods made with pesticide, herbicides, growth hormones, antibiotics and other conventional methods of food production are safe for human consumption for both children and adult. Although there are still concerns regarding the effects of the chemicals used in conventional food farming on the human health and on the environment.
A lot of scientific research has been carried out to determine which packs more nutritional value between organic and conventional foods. For example, researchers at Stanford University published an article in 2012 after reviewing more than 200 studies of organic and conventional foods and arrived at the conclusion that organic foods and conventional foods offer the same nutritional value or at least organic foods do not contain a higher amount of nutrition compared to conventional foods. In 2014, a research carried out by European scientist and published in the British Journal of Nutrition discovered that organic and conventional fruits and vegetables provide the same level of nutrients which includes vitamins C, minerals, and Vitamin E.
The group also discovered that there was a notable difference in the level of antioxidants in fruits and vegetables. Organic fruits and vegetables provide between 20% and 40% higher antioxidant level than conventional foods. These antioxidants contained in organic food such as flavonoids and carotenoids have the ability to protect cells from aging and damages that can lead to cancer.
At what price?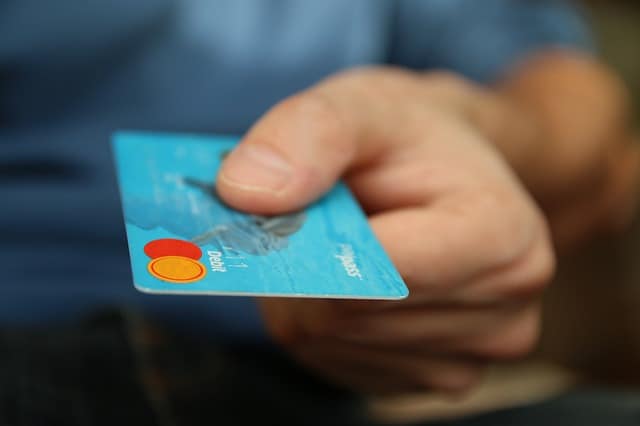 A lot of people tend to compare the price of organic and conventional foods. Organic foods may be more expensive than conventional food but the price comparison should extend beyond the price tag. There are other methods that determine the final price of a food product such as labor cost, water cost, and others.
Other factors need to be looked at when considering which is more expensive between organic and conventional food, for example, the amount spent on buying herbicides, pesticides, growth hormones and other chemicals used in conventional farming or the amount spent in cleaning the environment due to the effect of conventional farming on the environment.
A lot of customers prefer to shop at the organic food section irrespective of the price. As a matter of fact, more than 70% Americans buy from the organic food section at the food market. Although a lot of people still patronize conventional food while others do not care whether the food is conventional or organic as they believe they both offer the same nutritional value.
Jane, a mother of three, believes that buying from the organic food section will provide her and her family with a safer food option devoid of chemicals which can cause health-related problems and also is a good source of antioxidants compared to conventional food. John, a machine operator, believes that organic and conventional foods offer the same amount of nutrition and opts more for conventional foods because of the reduced price compared to organic food.
Impact on the environment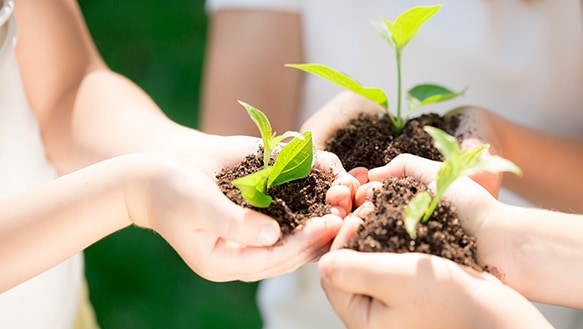 A major concern of conventional farming is its effect on the environment. While conventional food producers believe that there is not enough science based evidence to prove that conventional foods production affect the environment negatively, there are a lot of facts which counters their claims. The points below are backed by scientific finding on the effect of organic and conventional farming on the environment:
In organic production, the contamination of soil and water does not exist since there is no use of synthetic chemicals in organic farming whereas conventional farming relies heavily on the use of synthetic chemicals which poses as a threat to soil and underwater contamination.
Organic farming helps protect the local wildlife through the avoidance of toxic chemicals which helps to provide a safe haven for local wide life to thrive such as insects and rodents rather than contaminating it like in the case of conventional farming.
Organic farming has helped to preserve biodiversity as the avoidance of synthetic chemicals in food farming helps to promote a natural balance in the ecosystem which prevents an abundance of particular species over the others.
Organic farming reduces the effect of erosion as there is no elimination of vegetation which allows for more soil to be covered with vegetation which prevents erosion.
Although critics of organic farming may be quick to note that conventional farming does not require land use like organic farming but that does not provide enough evidence to counter the benefits of organic farming. The fact that organic food production utilizes methods that protect and preserve the ecosystem which comprises of both wildlife and vegetation is enough reasons to say that it is of greater benefit to the environment than the conventional method.
Safety, care and handling considerations
Food safety relates to producing, handling, preserving, and preparing food in a manner that prevents food-borne infections. The best way to encourage food safety in organic foods is to ensure that:
Food surfaces are kept clean, including utensils, and cutleries once they are used.
Raw food should be separated from cooked food.
Food should be cooked thoroughly to the appropriate temperature.
Food should be kept at safe temperature both for storage and serving.
Safe water and raw materials should be used when preparing food.
Organic food methods go a long way in ensuring food safety due to the methods used in its production as the elimination of synthetic chemicals in organic farming ensures that they are void of chemical risk and reduces harmful effect from food consumption.
List of food worth buying organic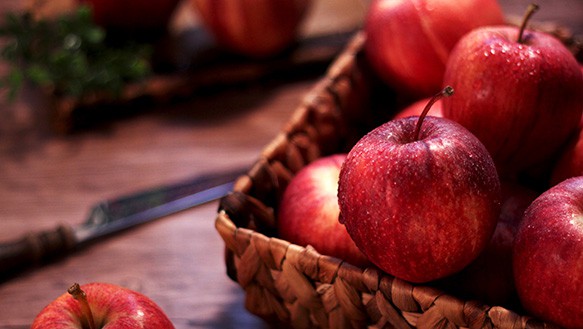 There are a lot of food that is preferred to be consumed from organic sources only. Examples of such foods are:
Celery
Peanut Butter
Potatoes
Baby Food
Blueberries
Peaches
Nectarines
Tomatoes
Greens
Grapes
Bell Peppers
Hot Peppers
Cherries
Spinach
Coffee
Corn
Soy
Leafy Green Vegetables
List of food you don't need to buy organic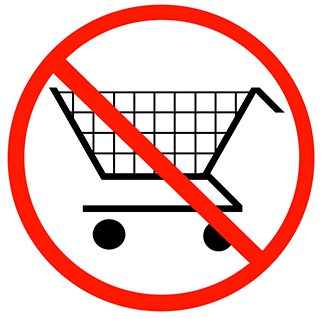 Avocado
Asparagus
Cantaloupe
Carrots
Eggplants
Kiwi
Grapefruit
Onion
Pineapple
Mushroom
Papaya
Watermelon
Sweet corn
Sweet potato
Sweet peas
A lot of myths surround organic food which ranges from their nutritional value to their health benefits. Below are some of the common myths of organic food:
Organic food is too expensive
Pesticides aren't all that dangerous to the health
Organic farming isn't enough to feed the world
It doesn't taste better compared to conventional foods
They aren't all that eco-friendly
It is a result of marketing hype
Organic food isn't healthier.
All these are just assumption made by many people who believe that organic food doesn't offer much benefit compared to conventional food.
Switching from conventional to organic food is possible and can be done with ease. Some tips have been highlighted below on how to successfully incorporate organic food into your daily lifestyle:
Local for the organic label when purchasing products
Buy locally made food
Cook your own meals
You can start your own organic garden
Use only environmentally friendly products
Drive fuel efficient cars
Look for ways to avoid or reduce global warming
Frequently Asked Questions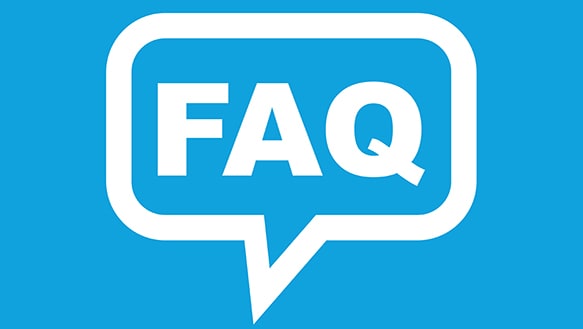 Does organic and natural mean the same thing?

NO. Natural and organic foods mean different things. Natural foods are usually referred to foods that are produced without chemicals just like organic foods, but the difference is that the FDA and the USDA does not approve the natural foods that claim to be void of synthetic chemicals and thus only foods that contain the inscription organic have been certified by the FDA and USDA do not contain synthetic chemicals.
Is it more expensive to purchase organic food?

YES. Most places where organic foods are sold place a higher price tag on organic food.
Where can I find organic food?
Organic food can be found in most leading food stores and markets. They can also be found in your local weekend organic market fairs.
Is grass fed or grain fed the same as organic?
No. Grass fed or grain fed is not the same thing as organic foods refer to food made without the use of synthetic chemicals. In the case of animals, organic means animals reared without the use of growth hormones and other enhancement drugs. Animals can be grass fed and grain fed and still be administered shots of growth hormones to spike growth.
Is organic farming better for the environment?
YES. As earlier stated, organic farming offers far more positive effect on the environment compared to conventional farming.
Does conventional food have GMOs in them?
NO. Conventional foods do not contain GMOs.
Adopting a strictly organic diet isn't all that bad as it helps you avoid of consuming foods that are made with synthetic chemicals such as herbicides, pesticides and others which can alter the health of your food. By consuming organic food, you will also be doing a great deal of support to the environment by promoting organic farming and indirectly preserving the environment.
What are you thoughts? Do you mostly consume one or the other? What are your reasons for consuming organic food compared to conventional food? Do you see a difference in your health or overall being when you consume either food? Remember that organic food is expensive so make sure to buy the foods you will actually eat.
TheDiabetesCouncil Article | Reviewed by Dr. Jerry Ramos MD on October 26, 2022