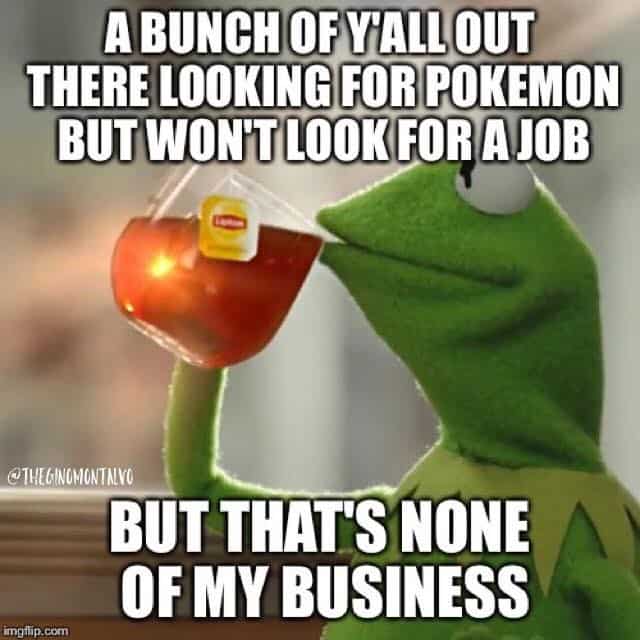 Pokémon Go is trending, and it literally has the public going crazy. In response to my silly and sarcastic Kermit the Frog post on Facebook about the revived and revamped game, a friend from college wrote, "Almost every young person I saw out in Wrightsville Beach last night was looking for Pokémon, on bikes, skateboards, or walking--I even saw a group of six being chauffeured in a mini-van, all with cell phones out. On a bright note, the phenomenon did produce a lot of serendipitous encounters and interactions. (I hope they don't get run over, though)."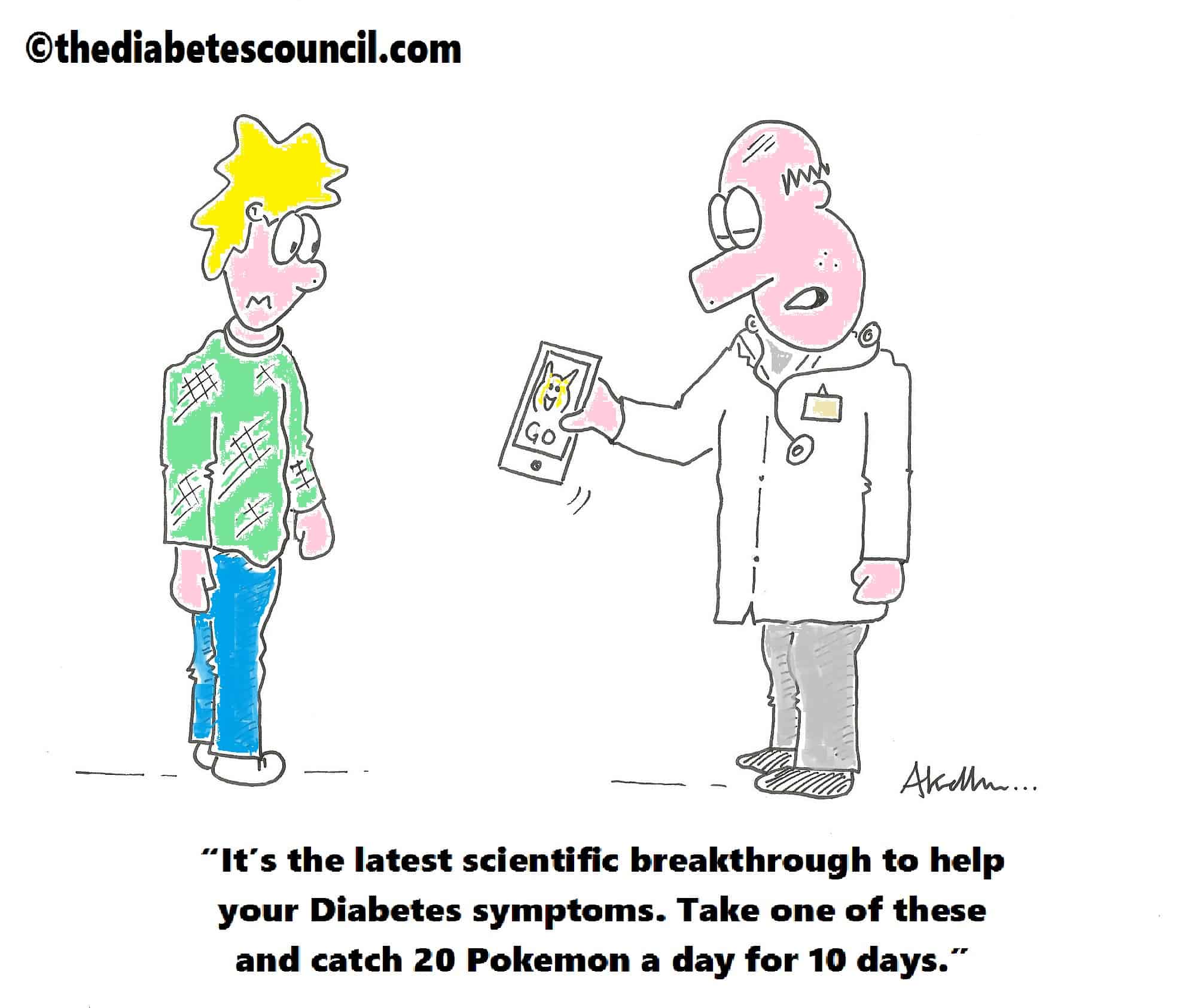 So how do you play Pokémon Go?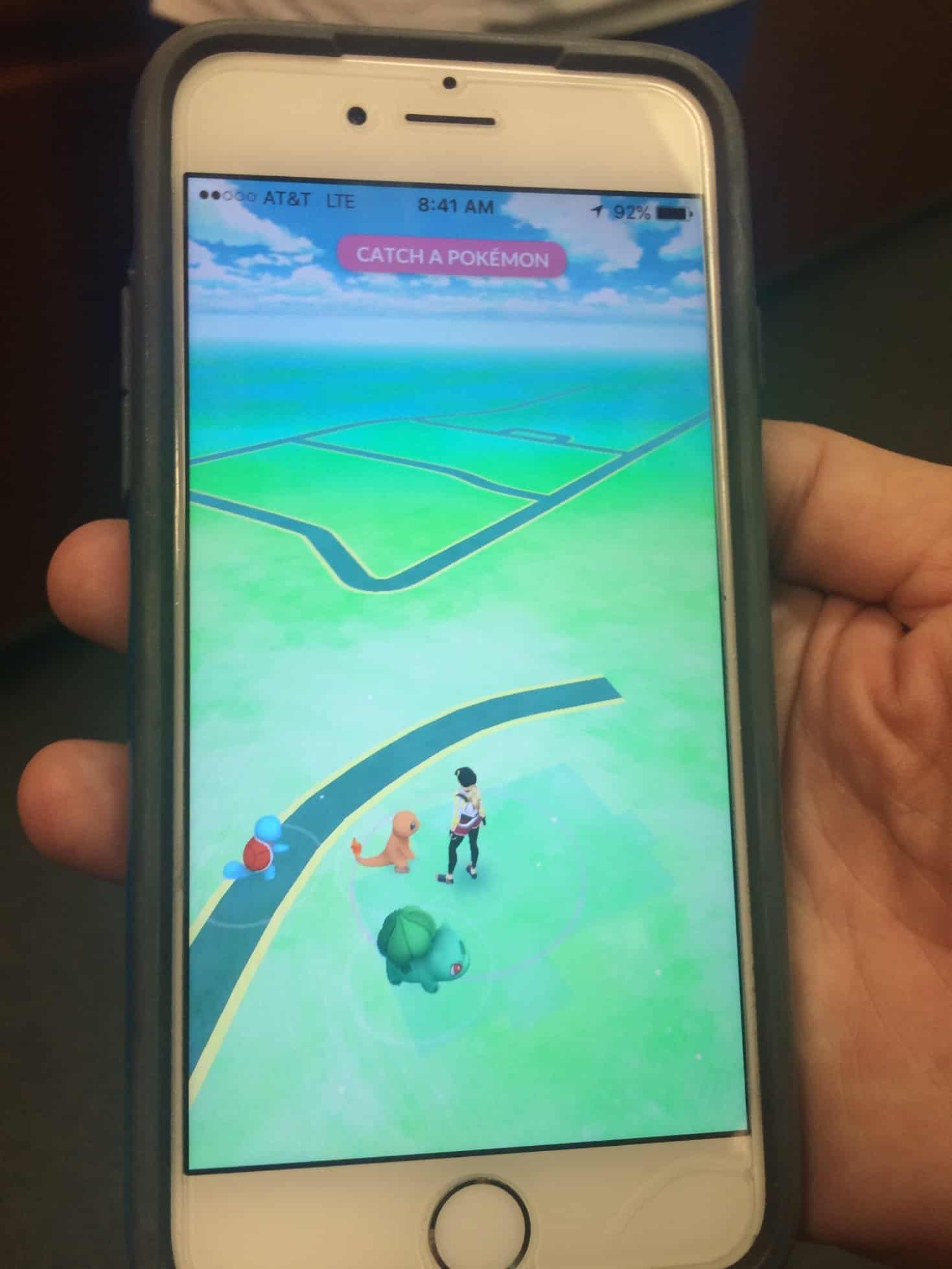 Pokémon Go is a game app for your cell phone or other SMART device. It is free to play, although don't forget the large amount of data that may be used while playing it. The game does have in-app purchases. It was released July 7, 2016, with mixed reviews. It seems to have taken the country by storm, but not without problems.
In a virtual world, players must try to catch Pokémon who pops up literally everywhere, including on the sides of cliffs and other dangerous places. Therefore, caution is advised for the general public, with some specific precautions for people with diabetes.
To play Pokémon Go, go to your app store, search and download the Pokémon Go app. You will create a user account, and the app will ask to link to your camera and GPS. You will create an avatar with your hair color and eye color, clothing, etc.
This allows the app to create a virtual world where Pokémon exists in your surroundings wherever you are, and you can hunt and capture Pokémon creatures as you go about your day in the real world. You can also trade characters with your friends.
A Bluetooth device that you wear on your head to increase your virtual experience is to be released later on. It is called the "Pokémon Go Plus," and will be able to alert users nearby of Pokémon's presence. If you remember the Candy Crush game craze, Pokémon Go has managed to pass the popular game as one of the most used gaming apps since it came out on July 7, 2016.
I recommend the following articles to read:
Increased activity with Pokémon Go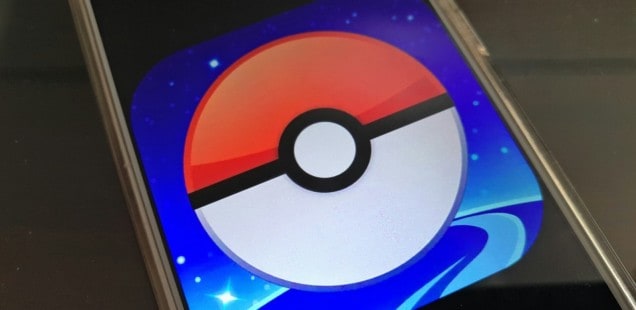 You may be thinking, "What in the world does Pokémon Go have to do with diabetes?" On the surface, not much at all, but let's take a closer look. Could this new game get you up out of your couch potato mode and get you walking 5k per day or more? All of this while forgetting that time is passing because you are so engrossed in the game that hours seem like moments. It's certainly better than the old style of gaming.
Imagine an overweight individual with a joystick, sitting for hours upon hours with sodas and junk food around. With the Wii gaming system, we saw some increase in activity, as you were up and moving around more. However, it was not a truly aerobic exercise experience. The new Pokémon Go game has taken it to the next level. You could walk much more than you've ever walked before, all without realizing how much energy has been expended because you are having so much fun.
Playing Pokémon Go with your friends and family makes the activity more enjoyable. Sounds like a no-brainer, and prevention specialists praised the game for this very reason when it first came out July 7, 2016. Many people were reporting that they have been getting more exercise than ever before, and that Pokémon Go also gets them out socializing with others. Experts did caution about the risk of injuries from increased activity due to strain on muscles and joints.1 Sounds great, right?
Get out, have some fun playing a game with friends, and get some exercise. Increased activity as we know decreases insulin resistance in Type 2 diabetes. In Type 1, it increases absorption of the insulin injected. We know that this kind of increased exercise would be beneficial for diabetes, but what are some of the risks and precautions for playing Pokémon Go when you have diabetes? Let's take a look.
Risks and precautions of playing Pokémon Go with diabetes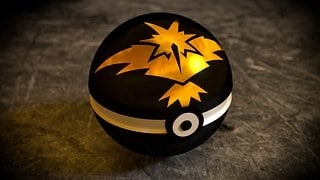 In this day and age, we are attached to our phones. It's increasingly normal to watch a group of people sitting around together who are all looking down at their cell phones, and no one bothers to talk to anyone around them. The distraction factor is a big part of the problem with hand-held devices. When you are distracted, and you lose track of time, you are not fully aware of what is going on around you. For a person with diabetes, playing Pokémon Go could impose certain risks. Let's examine what those risks might be.
Remember to be alert at all times. Stay aware of your surroundings
When you log in to the app, you see the message to "remember to be alert at all times. Stay aware of your surroundings." Apparently this is a major problem, because reports of accidents, injuries have been reported nationwide in just a couple of weeks. The game will lead you places, and sometimes the places it leads you to are not so safe.
The LA Times reported that 2 men fell off an ocean bluff some 50 feet in Encinitas on Wednesday, July 13, 2016. Firefighters were able to rescue the men, but they did have multiple injuries. In Anaheim, a gamer was led to a park to hunt Pokémon, and was stabbed by a group of men with a knife.2
In Sacramento Park, two men were playing Pokémon Go in the park when they were robbed and carjacked. Another mammoth problem with the game is that Pokémon Go characters pop up literally everywhere, so people will simply walk into a facility that houses sex offenders with their children because they saw a Pikachu. Yes, this has really happened.
In San Luis Obispo County, California, the facility Sunny Acres houses sex offenders, and has been on the game stop route. The director of the facility has been concerned, due to clients in his facility are not allowed to be around children.
When you walk around with your head down distracted, it puts you at risk of walking out in the street and getting hit by a car. People are also reporting on social media that they can't help but try to catch a Pokémon while driving.
This is dangerous business, and using your cell phone while driving is illegal in some states. It stands to reason that people would use some common sense when playing Pokémon Go, but the distraction and excitement factors that play in seems to have most folks throwing their common sense out the window.
Chasing Pokémon just about everywhere without rationalizing where you are going could put you in harm's way. People have reported their children being led into undesirable neighborhoods in pursuit of Pokémon. The game may pose a significantly greater risk for children, as they are even more easily distracted or led into a dangerous situation.
Think, "Come inside my van, I've got Pokémon," creepy. Police are starting to warn the public and children about "Stranger Danger," and warning parents to keep track of their children while playing the game, and not allow them to wander into dangerous areas.
A co-worker was complaining this morning that her 5 year old has eaten up a good 5 gigabytes of data in a few days of playing the game, and it is costing her a fortune in data. Cell phone companies are happy that their profits are doubling over the game craze. According to one article, "For wireless companies, the Pokémon Go craze is perhaps the best gift they ever received. As T-Mobile CEO John Legere tweeted giddily to CNBC's Jim Cramer: "Since last Friday, # of active players doubled & their data usage more than quadrupled!"3
Also, all over Facebook, people are warning Pokémon Go players to stay off of their property or they might get shot. Remember, shooting a trespasser is legal in some states. All over the nation there have been motor vehicle accidents, falls, and personal injuries including people being struck by vehicles.4
An augmented reality display that keeps your head in an upright position may be a suitable alternative to having the Pokémon Go app on your phone.5This could reduce the distraction factor greatly. Just using some common sense will help with the rest.
For more interesting diabetes related articles see below:
Diabetes-specific precautions- what about hypoglycemia?
We have not seen any reports coming out that are advising people with diabetes in particular to take certain precautions. We thought that we should bring up the possibility that being highly distracted and walking many miles playing Pokémon Go could put a person with diabetes at risk for hypoglycemia or low blood sugar.
As always, those with diabetes should always carry a snack of quick acting carbohydrates with them in case of a low blood sugar during any activity. Pokémon Go is no different. Also remember to eat the appropriate amount of carbohydrates based on the length of time you will be exercising and the intensity of the activity. Refer to the chart below to make sure you are taking in enough carbohydrates during exercise.6
| | | | |
| --- | --- | --- | --- |
| Exercise Duration & Intensity | <100 mg/dL | 100-180 mg/dL | 180-250 mg/dL |
| < 30 min. at low intensity | Eat 15 g carbohydrate | N/A | N/A |
| 30-60 min. at moderate intensity | Eat 15 g carbohydrate | 100-120: Eat 15 g carbohydrate. 121-180: N/A | N/A |
| 30-60 min. at high intensity | Eat 30 g carbohydrate | Eat 15 g carbohydrate | N/A |
| > 60 minutes at moderate intensity* | Eat 15 g carbohydrate per hour of activity | Eat 15 g of carbohydrate per hour of activity | After 1 hour of activity, eat 15 grams carbohydrate |
Safety first
In the end, play the game and have fun. Maybe you will even lose some weight and get better control over your diabetes! But use your best judgment and play safely to avoid injuries, accidents, and acute complications of diabetes.
Now I think I have to go. I spotted that rascal turtle, "Squirtle", down the hall. I must capture him, and trade him with Maggie for my favorite, Um um Bunny!!! Happy gaming!!!
TheDiabetesCouncil Article | Reviewed by Dr. Sergii Vasyliuk MD on June 10, 2020