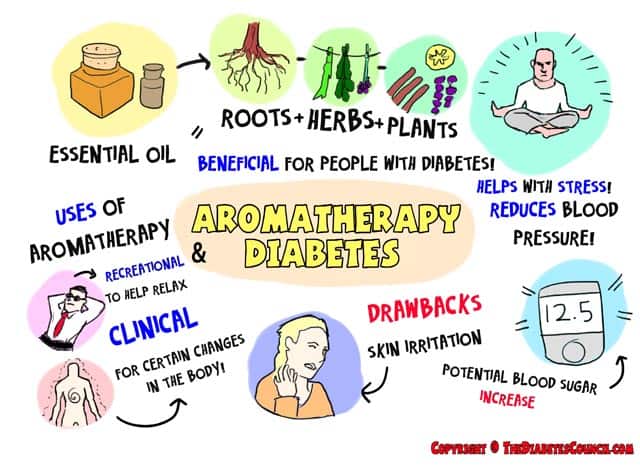 For those living with diabetes, aromatherapy or the use of essential oils can directly improve quality of life and help relieve their symptoms. Aromatherapy has often been relegated to the same category of medicine as crystal healing and reiki massage. "New Age" stores with chime music playing and incense burning in all four corners always seem to feature a display of essential oils by the cash register. However even though some vendors may make claims of essential oils that they can't follow through on, medical research has proven that some oils can have genuine therapeutic value, both in terms of relieving stress and lowering blood pressure through aromatherapy, and also via physical means such as wound care and improving circulation.

What is Aromatherapy?
Aromatherapy is the use of essential oils to effect changes in your body, whether physical or emotional. An essential oil is basically a plant extract. The volatile compounds of various herbs, roots, and other plant material are extracted via pressing, heat processing, and other methods, and then mixed with what is called a carrier oil, a neutral oil such as jojoba oil, to allow it to be used in a targeted way. There are hundreds of plant species which have been recognized in various cultures and time periods to be helpful with any number of ailments.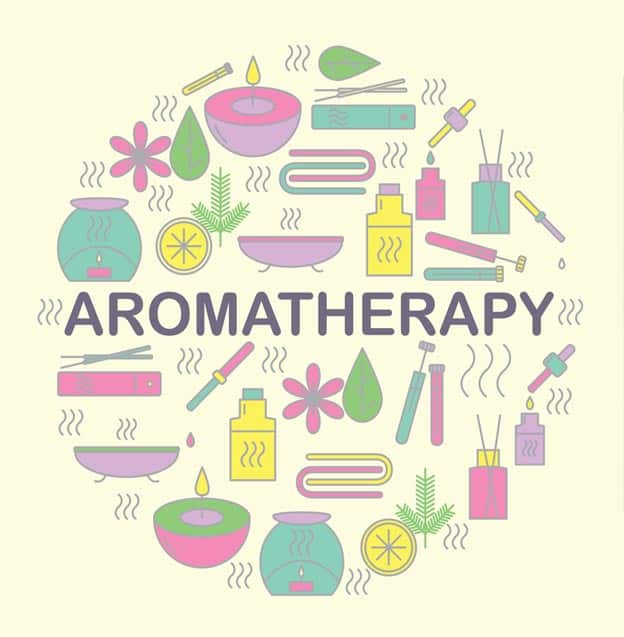 The use of, and various methods of extraction for, essential oils is thought to originate with Ibn al-Baitar, a Muslim physician and chemist who lived in Spain in the late 12th and early 13th century.
The term aromatherapy was coined by a French perfumer in 1937. Rene-Maurice Gattefosse may not have been the first to recognize the potential healing benefit of scent, and the oils that those scents come from, but he was one of the first, and most famous, to codify that information into a resource that others could use to help in their own lives. His book "Gattefosse's Aromatherapy" was a clinical examination of the potential medical properties of various scent oils that he was using to make his perfumes.
I advise reading the following:
Recreational vs Clinical Aromatherapy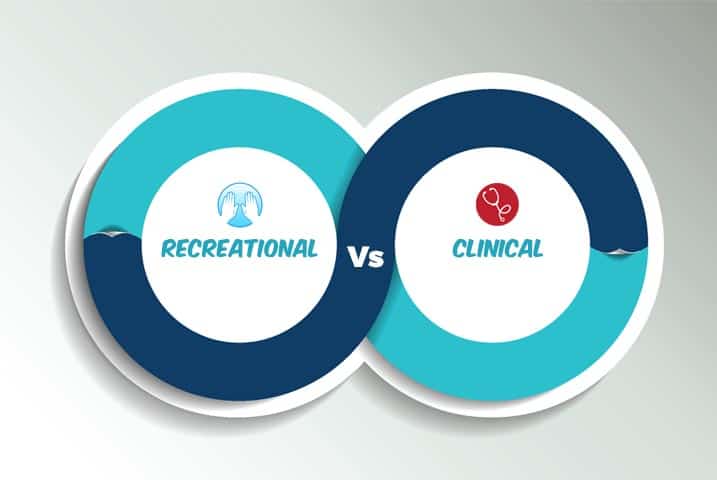 Aromatherapy has the potential to be used in number of settings, and for a variety of effects. The simple use of scent to lift mood or create a certain atmosphere can be considered recreational aromatherapy.
Clinical aromatherapy, on the other hand, is a practice in alternative medicine which uses specific essential oils to effect certain changes in the body. The concentrations of oils used in a clinical or therapeutic setting may be higher, and certain oils may be applied to the skin or ingested for particular effect.
Any aromatherapy intended for therapeutic use should be done only after consulting a medical professional or practitioner to ensure that you are doing so in a safe and efficient manner.
Aromatherapy and Essential Oils in Medicine
When it comes to aromatherapy, essential oils can be used in a number of ways. The first is directly, with the chemical properties that the oils of various plants have. Depending on the plant, these oils may help accelerate healing, promote circulation, decrease blood pressure, and ease pain in a variety of ways.
Another way is to use the scent of the essential oil to have either a psychological or physiological effect on the body. Although a particular scent may not have a verified therapeutic effect on the body, when it comes to health the mind is as much a part of the whole picture. Certain scents are known to be soothing, to encourage alertness, or even to affect the mood to help combat depression.
Benefits of Direct Aromatherapy for Diabetes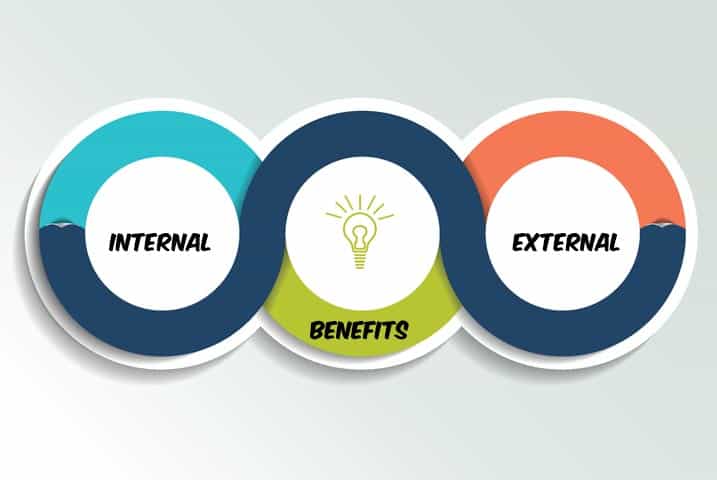 When using aromatherapy for diabetes, there are a number of different direct techniques that can be utilized to different effects.
Internal Use of Essential Oils for Diabetes
Ingestion is the most direct, and there is some medical research supporting the use of oils such as cinnamon, rosehip, cumin, and fenugreek to help manage weight and blood pressure, two of the big ongoing health concerns for those living with diabetes. When ingested, the oils should never be taken on their own, and not in full concentration, but instead diluted in oil or another medium and consumed that way. However, many doctors do not recommend the long term oral use of essential oils, because their effects over time have not been studied.
External Use of Essential Oils for Diabetes
Another, and by some accounts safer, way that essential oils can be directly applied to help with diabetes symptoms is via the skin. Dry brushing, a technique of rubbing or brushing the skin gently with brushes or loofahs, is often used in conjunction with oils such as cinnamon and peppermint in order to improve circulation. Lavender and cypress are also used for this purpose.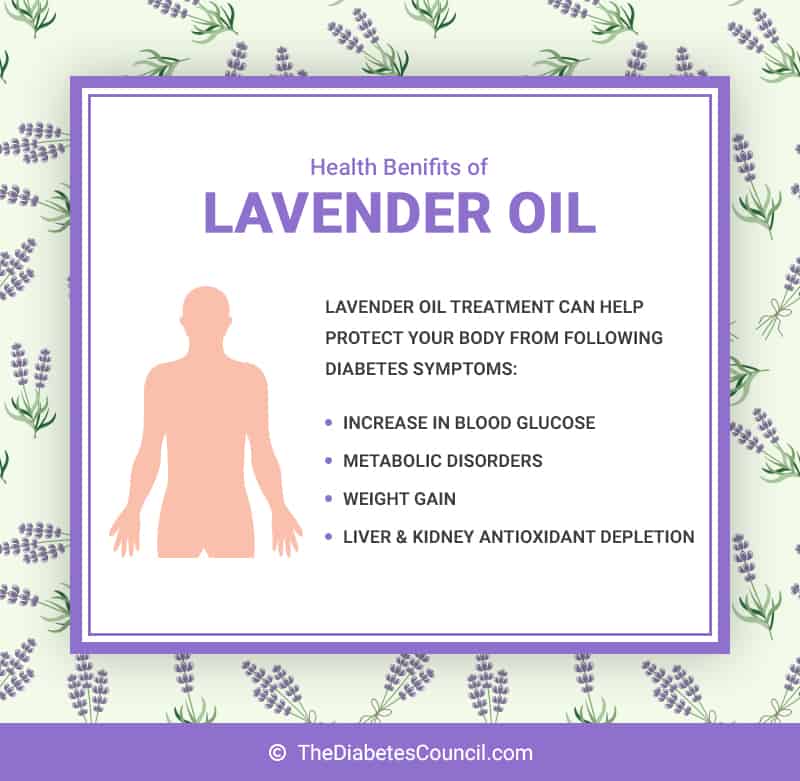 Improving circulation is especially important for those living with diabetes, as reduced vascular health, especially in the extremities, can be one of the most debilitating long term symptoms. The massaging action of the dry brushing technique helps to boost blood circulation to the skin, and the oils used during the massage are then absorbed and carried throughout the body, where they may act directly on the circulatory system to open pathways and improve circulation.
Additionally, essential oils can be used for wound care, when diluted, applied to gauze and then to open sores or slow healing wounds. Ulcers that won't heal are a common and dangerous symptom of long term diabetes, and the longer any wound is open, the higher the risk of infection, which can possibly become life threatening.
Essential oils can be used to help keep open wounds from becoming infected if other modern antibiotics or topical antibacterial agents are not being used, for whatever reason. Thymol, a compound found in common thyme essential oil, is an antiseptic still used today in mouthwashes such as Listerine.
When using essential oils in this way, it's important to dilute them with a carrier oil, such as jojoba or olive oil. The accepted proportion for this method is 1 oz of carrier oil to every 12 drops of essential oil. The target concentration for this mixture is 1%-5%. Otherwise, the essential oil may trigger a reaction in the skin that can lead to hives or other skin irritation.
Benefits of Indirect Aromatherapy for Diabetes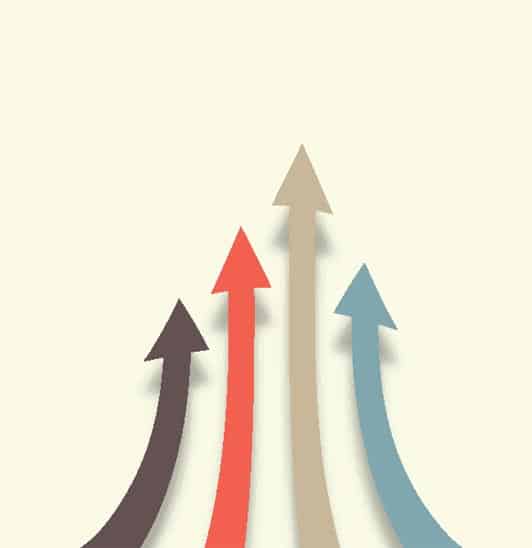 The first and most obvious application of indirect aromatherapy (not applied to the skin or ingested) for those living with diabetes is to assist with managing stress and other emotional and mental symptoms. Scent has been backed with solid scientific evidence as an effective way to manage mood, and it may even be able to encourage the mind into more dramatic changes, such as decreasing blood pressure or improving memory.
The reasoning behind the more dramatic effects of aromatherapy can be traced back to the fact that in the human brain, the olfactory apparatus, the sensory organ responsible for interpreting scent, and the limbic system, a complex part of the brain which, among other things, regulates emotions and behavior, are located next to each other.
Proponents of aromatherapy suggest that strong, or specifically targeted, scents can trigger specific reactions in the nearby limbic system, thus changing someone's emotional state, allowing them to process stress more efficiently, or even helping them manage their blood pressure through the use of biofeedback.
Aromatherapy is done by atomizing or otherwise aerosolizing essential oils and then breathing in the vapor or scent to gain the health benefits. This can be done in a number of ways, including using an aromatherapy atomizer, by adding essential oils to a humidifier or other steam device, or even simply by adding essential oils to a hot bath or using them in a shower.
Aromatherapy and Diabetes
For those with diabetes, managing stress can be vital to overall health, since blood pressure has been proven to have links to a person's emotional state. A number of essential oils are used for this purpose, including neroli, rose, and lavender oils.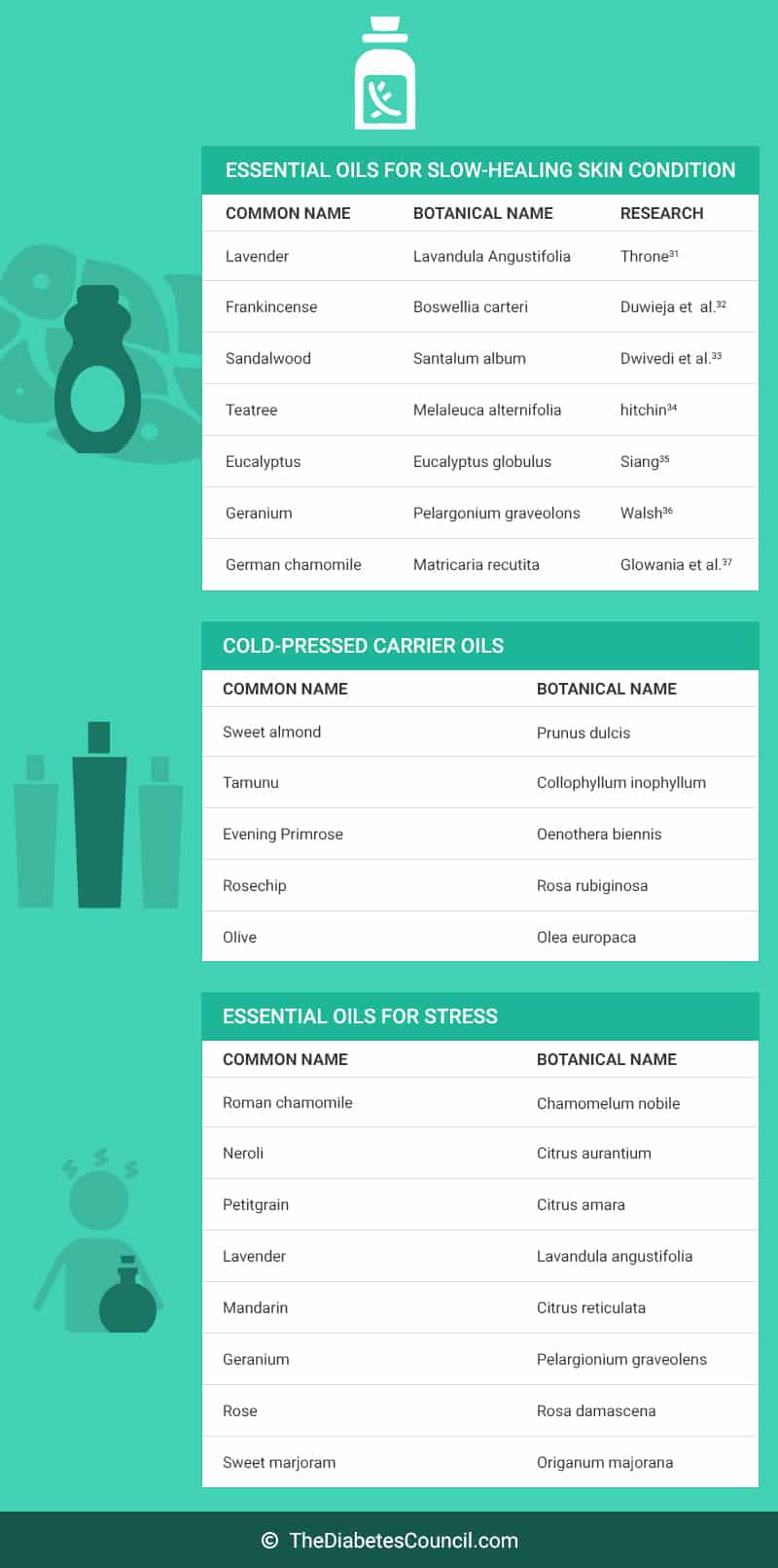 What are the drawbacks of aromatherapy for diabetics?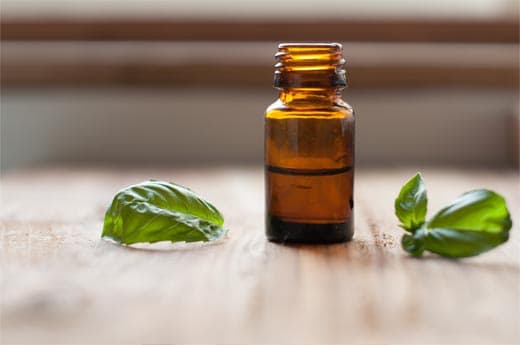 Whether using essential oils to target stress or as a method for improving circulation or moderating cholesterol, there are some health concerns to be aware of.
Firstly, as mentioned, when applied directly to the skin, essential oils have the potential to trigger a reaction in the skin, especially if they are high in aldehydes or phenols.
Cinnamon oil is one of the primary culprits in skin irritation through aromatherapy, which is troublesome since cinnamon is also one of the primary oils used to boost circulation for diabetic patients. Diabetics who are using the oil for this purpose should consult with their physician and ensure that they have the correct concentration before proceeding with use to avoid potential skin irritation.
Potential Blood Sugar Increase
Although there is not a huge body of research supporting this finding, there is some research that indicates that Rosemary (Rosmarinum officinalis) essential oil may act to increase blood sugar levels. The research in question was a single study performed on rabbits with "artificially induced diabetes", but even though the research has not been verified in humans, it would be wise to avoid using rosemary essential oil as a diabetic. As always, you should consult with your physician or doctor if you have any questions about the health effects of any essential oils you may be using.
Best Essential Oils for diabetes use and Why
Cinnamon
Lowers cholestroal, triglycerides and glucose levels. Further improves insulin functions
Clove
Balances insulin levels, lowers glucose levels
Eucalyptus
Reduces swelling and puffiness. To be consumed in small amounts in food
Grapefruit
Prevents water retention and bloating. It also helps dissolve fat fast
Geranium
Is very useful for nerve pain.
Aromatherapy and Diabetes in the Future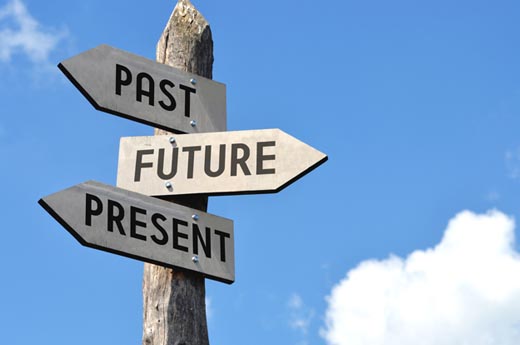 Though medical science is still in the process of verifying some of the therapeutic qualities of aromatherapy, interest in alternative medicine all but guarantees that in the coming years, more research will be done, potentially leading to new information and new ways to use aromatherapy to help you manage your diabetes.
For those with diabetes, adding aromatherapy using essential oils to their self-care routine can provide an extra boost to mood and everyday quality of life. Whether you are using ginseng to improve circulation, lavender to help you sleep, or eucalyptus to help speed healing, discussing essential oils with your doctor and finding ways to add them to your daily routine can be a low-cost and low-impact way to keep you on the path to good health and a long life.