To understand what exogenous insulin means, one must go back to the Greek root of the word. "Exo" means "out of," or "external,". Exogenous insulin literally means insulin that comes from outside. Speaking of exogenous insulin can provoke fear and anxiety for people with Type 2 diabetes, who have gone years without having to take insulin from external sources than their body.

Often these fears stem from a past experience, with a relative who had diabetes who started insulin therapy, and as a result, later had lower limb amputation, or other diabetes complications. Exogenous insulin is then associated with the decline of quality of life, and every effort to avoid it may be undertaken by the person with diabetes. It can also certainly provoke fear and anxiety in a person who is newly diagnosed with Type 1 diabetes.
They are faced at once with the reality that all their insulin will now have to come from exogenous sources, because their pancreas no longer manufacture it. Injections, insulin pump set application, and blood sugar checks are all invasive procedures, and the idea that this will be a lifelong endeavor is overwhelming.
Patti's story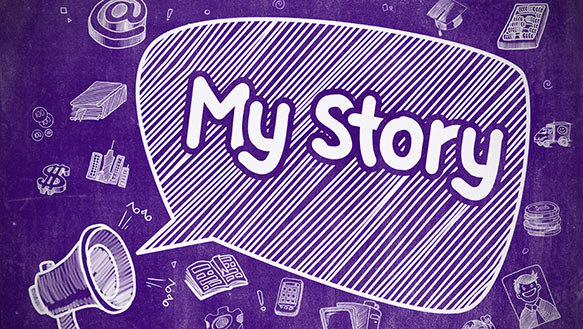 Patti didn't want to start on insulin. Her Type 2 diabetes had progressed to the point where three different diabetes medications were insufficient in controlling her blood sugars. She was getting frustrated. When she went to see her doctor, Patti was told that she needed to start taking insulin injections.
She started combing the internet for information about insulin for Type 2 diabetes. She ran across some research that exogenous insulin for Type 2 diabetes increased complications. When Patti called, she was beside herself with worry. She couldn't control her blood sugar without insulin, but was fearful that insulin might give her heart problems. She needed some reassurance, and to weigh through her options.
I set an appointment with Patti, and set about researching the origin of her current insulin fears, by looking up how exogenous insulin has been found to contribute to the diabetes complication of heart disease.
Later in the article, we will go back to find out what she eventually decided to do about her exogenous insulin dilemma. Keep reading to find out what I learnt through my research on exogenous insulin.
For informative articles I suggest the following:
What is exogenous insulin?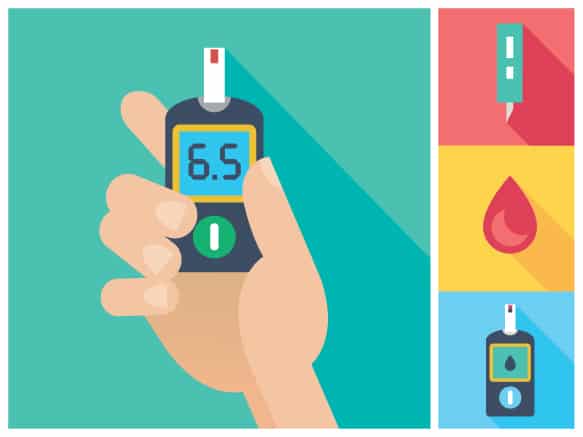 Exogenous insulin is any insulin that your body doesn't make on its own, that you receive via injection, insulin pump, or most recently, by inhalation device. Exogenous insulin then refers to any of the insulin products on the market that you may use to self-manage your diabetes. It doesn't refer to any specific type of insulin, but is rather an all-encompassing term for insulins that we must give ourselves when we have diabetes. Healthcare professionals often use this term to describe insulin.
How does exogenous insulin work?
Exogenous insulin, being a catch-all term for insulin products, works in a variety of different ways, depending on whether it is rapid, short, intermediate, long-acting, mixed insulin, or insulin delivered via inhalation device.
What does it do, and how long does it take to get in and out of your system?
The action of exogenous insulins depends on whether it is rapid, short, intermediate, mixed, or long acting exogenous insulin.
The following are some of the different types of exogenous insulin available, and their onset, peak, and duration:
| | | | | |
| --- | --- | --- | --- | --- |
| Type of Insulin | | | | |
| Very rapid | Aspart (NovoLog) | 0.2–0.5 | 1–3 | 3–5 |
| Very rapid | Lispro (Humalog) | 0.2–0.5 | 0.5–2.5 | 3–5 |
| Very rapid | Glulisine (Apidra) | 0.2–0.5 | 1.6–2.8 | 3–4 |
| Rapid | Regular | 0.5–1.0 | 2.5–5 | 4–6 |
| Intermediate-acting | NPH (Humulin N, Novolin N) | 2–4 | 4–12 | 10–18 |
| Fixed-dose combination insulins ** | 70/30, 50/50, etc. | Variable, depending on mixture used | | |
| Very long- acting | Lantus (Glargine) | 2–4 | none | 11–32 |
| Very long- acting | determir (Levemir) | 3–4 | 3–9 | 6–23 Dose dependent |
| U 500 regular very concentrated (5 X U100) | | 0.5–1.0 | 2.5–5 | up to 24 hr |
Medical Dictionary, © 2009 Farlex and Partners1
Exogenous insulin, inhaled nasally
Another exogenous insulin that is available on the market is Afrezza. It is a small, hand-held device, that holds a mist of nasally inhaled insulin. It is particularly fast, and it gets in your system within minutes. Peak in the bloodstream is a fast 12-15 minutes, with maximum effectiveness of the insulin occurring in the first hour. By two hours and forty minutes, Afrezza is out of your system. For people with Type 1 diabetes, if they use Afrezza, they will need to also take a longer-acting basal insulin to achieve good control over their blood sugars.
When will I need it?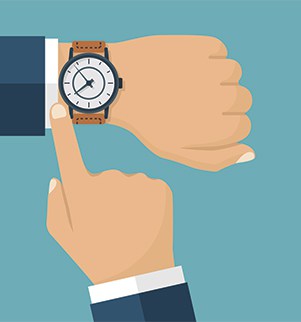 You will need exogenous insulin when you have Type 1 diabetes, and your body no longer produces any insulin at all. You will need to get all your insulin from an exogenous source, either by multiple injections per day, insulin pump infusion, or inhaled nasally. If you have Type 2 diabetes, you may need exogenous insulin as you become more insulin resistant over time. Type 2 diabetes can progress to a point where, over time, insulin needs from outside sources increase. Your beta cells may also cease to produce the amount of insulin that they used to. In this case, you will require exogenous insulin to keep your blood sugars in your target range, and get good control over your diabetes.
Where can I get it?
Exogenous insulin of all types requires a prescription, except for generic brands, such as the Walmart's Relion brand of short acting and intermediate acting insulins. Name brand insulins must be obtained at a pharmacy, and only with a prescription from your doctor or healthcare provider.
The over-the-counter versions of exogenous insulin are the older version or generation of insulins. Therefore, they will not work as well as the name brands. You can use them in an emergency, when you can't get a prescription filled, such as following a disaster like a hurricane.
You can use them if it's all that you can afford, due to lack of insurance coverage. At $25 per vial, most people can afford it even without insurance. Still, if you are used to rapid and long-acting exogenous insulins, short and intermediate won't give you the same level of coverage as you were used to getting with the other kinds of exogenous insulin.
Therefore, use great caution before switching to the cheaper Walmart brand of insulin, and speak with your doctor. They may have other resources so that you can obtain your name brand of exogenous insulin, and not have to go off-label. All major drug companies that manufacture exogenous insulins have patient assistance programs, which can be found on their websites.
Is it the same for type 1 and type 2 diabetes?
No, a person with Type 1 diabetes requires all their insulin from exogenous sources. Often, people with Type 2 diabetes make some of their own insulin, but their body is either resistant to it, their beta cells are damaged, and have decreased insulin production, or both. People with Type 2 diabetes can often get by with a healthy diet and a regular activity program alone. As their diabetes progresses, or gets worse, they may begin to require oral medications. After several oral medications, or other injectable medication for diabetes that have been added where A1C and blood sugar are still not in the target range, the doctor may prescribe exogenous insulin in varying types to be given to the patient with Type 2 diabetes.
What is the impact of exogenous insulin on Basal Energy Expenditure?
Basal Energy Expenditure (BEE), more commonly called Basal Metabolic Rate (BMR), is energy that is required in order to perform bodily functions, such as simply breathing in and out, transporting nutrients in the body, manufacturing hormones and enzymes, and other bodily functions at the cellular and organ level.
Study related to BEE, or BMR
Researchers looked at the clinical components that affect BMR of persons with Type 2 diabetes in Japan. They were inpatients, and were receiving Medical Nutrition Therapy (MNT) and their diabetes medications. Glucagon testing was used to measure subject's amount of endogenous insulin secretion, or the amount of insulin that they produce inside their bodies.
Results and conclusions of the study
The study concluded that both endogenous and exogenous insulin secretion have affects of lowering the Basal Metabolic Rate, or BEE, of patients with diabetes who are receiving MNT and diabetes medication. Fat mass and body weight, and BMR, were much higher in males. Females were older.
Researchers suggested that whether insulin comes from inside or outside the body, it still has a negative impact on BMR, or the expenditure of energy, in patients who have good blood sugars, and who are being followed medically. It turned out that glycemia was not a significant determinant of BMR in subjects. 2
FAQs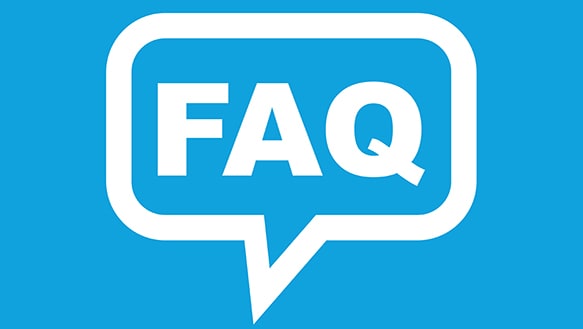 How is it different from endogenous insulin?
In Greek, "exo" means "outside; the opposite of "exo," is "endo," meaning "inside" and in this case, inside the body. Endogenous insulin is the insulin that the beta cells in our pancreas produce to handle the blood sugars from the food that we eat.
A healthy pancreas makes endogenous insulin at a rate that keeps up with blood sugars, and works like a swiss watch to keep blood sugars held between 70 mg/dL and 140 mg/dL. This happens without relation to what we eat, how much activity we get, how much stress we are under, or other factors. The pancreas just does its job, and works, period.
There is no need for exogenous insulin from outside the body, as a healthy pancreas keeps things in check. Endogenous insulin is preferred, as all people with diabetes would likely rather that their pancreas worked properly, and they didn't need to take injections, or wear insulin pumps and Continuous Glucose Monitors (CGMs) on the outside of their bodies to control blood sugar.
What is the relationship between exogenous insulin and glycemic control?
A study considered the affects of exogenous insulin on blood sugar levels, and how they affected the release of endogenous insulin in subjects with Type 2 diabetes who were taking insulin. Aspart rapid insulin and the subject's own insulins were then looked at, based on the interaction between the two. To date, very few studies had looked at this relationship.
Though a small study, it showed that endogenous and exogenous insulin both showed a significantly increased variance when exposed to high blood sugars. Exogenous levels were low during periods of continuous high blood sugar, in contrast to shorter period of high blood sugar that comes and goes. Endogenous insulin levels were then explained by an individual's response to blood sugar and to exogenous insulin. 3
Does exogenous insulin increase the risk for complications?
A study looked at exogenous and endogenous insulin levels, and C-peptide levels, and how controlled blood sugars related to mortality from heart disease and stroke in people with diabetes who were older at the age of onset of their diabetes (considered older at 30 years of age). The study was done in Wisconsin, and used subjects from a retinopathy study.
Endogenous and exogenous insulin levels were measured in the subjects, and after 16 years of being followed, of 1,370 subjects, 824 died, with 358 who died of heart disease. Another 137 died from complications related to stroke.
C-peptide levels in men attributed to stroke mortality, and the researchers concluded that people with Type 2 diabetes who have higher levels of endogenous insulin are at an increased risk for mortality related to heart disease or stroke. 4
Another study in the United Kingdom of exogenous insulin showed that it increased complications of diabetes, cancer and mortality for people with Type 2 diabetes. The study used the database from the United Kingdom general practices, and could compare data of 84,622 people with Type 2 diabetes. The patients were on medications for diabetes, either Metformin alone, Sulfonylureas alone, Insulin alone, Metformin and a Sulfonylurea, or insulin and metformin.
Metformin alone showed to be the safest option. Insulin therapy alone was correlated with the highest levels of mortality when compared with all the other therapies studied. The researchers reported that exogenous insulin is of great benefit for those with Type 1 diabetes. The researchers recognized a need to further consider how exogenous insulin is used for people with Type 2 diabetes.
People with Type 2 diabetes must be looked at individually, to further determine what are the risks and what are the benefits of exogenous insulin in Type 2 diabetes. 5
What are the immunological response to exogenous insulin?
A certain number of people with Type 1 diabetes may develop autoimmune antibodies to exogenous insulin. There is usually a very small percentage of people with Type 1 that are affected by this. The development of antibodies to insulin can be found in the blood of those who have an increased risk of developing the autoimmune form of the disease.
These antibodies are also found in the blood of people who have had severe viral illnesses. Similarly, they are found in those with other autoimmune diseases, those treated with certain medications, and those with paraneoplastic syndromes. These syndromes are rare disorders that are an immune response to a neoplasm, or cancer, and may be the first sign of cancer.
No matter how pure the insulin is, or where it came from (bovine, human) it can still cause an immune reaction, because it comes from outside the body, and it's foreign. Still, it's a fairly rare event, that affects a very small number of patients with Type 1 diabetes. It may also be overcome, by those factors which cause a person to have an increased or decreased risk for developing insulin antibodies. Factors that affect it are how well the person's immune response is behaving, and genetics, the age of the person, presence of circulating insulin, and where and how the insulin is being delivered.
There seems to be no correlation with development of insulin antibodies to insulin outside the body with how blood sugar is controlled, the level of insulin dose requirements, or low blood sugar. There is also no evidence that exogenous insulin contributes to beta cell death, or to complications.
Now that we have new ways that insulin can be delivered, we need to look in depth at the issue of the development of insulin antibodies in Type 1 diabetes. Inhaled insulin needs to be studied related to this, as do insulins used in the current available insulin pump therapies. 6
What does this all mean for me?
If you have Type 2 diabetes, and you have read this article, you may be asking like Patti, "why should I take exogenous insulin if l have a higher risk for death from heart disease and stroke?"
You may be saying, "Why take insulin then?" Good observation.
Some experts do think that someone with Type 2 diabetes should try their best not to get to the point where they need exogenous insulin to bring down their blood sugar after these research results came out.
However, if you do not take insulin when your body needs it, such as in the case with Type 2 diabetes, where your own endogenous insulin is not working well, or your production has slacked off, then you will be subjected to a whole host of diabetes complications, in every system of your body.
You could go blind, lose a limb, end up on kidney dialysis, still have a heart attack or stroke, or develop debilitating neuropathies.
Therefore, the benefits of taking exogenous insulin when needed outweigh the risks of not taking it. With that said, it may be that Patti, or anyone with Type 2 diabetes, can make sure that they stay on their nutritional plan, keep up their activity level, and take their oral medications as prescribed. When it's time for insulin, they could try a GLP-1 injection for their Type 2 diabetes if they haven't tried them yet.
If A1C and blood sugar goals are not reached, and going on exogenous insulin becomes inevitable, take heart that there is exogenous insulin available! It was not so many years ago that people who needed insulin died from the lack of it. Now we have a myriad of exogenous insulin products to help people with Type 1 and Type 2 diabetes live, and live a healthier life.
Patti tried a GLP-1, which dropped her A1C by a point. On top of that, she could lose about 10 percent of her weight.
So far, she has been able to avoid exogenous insulin, by kicking in her beta cells to produce a little more of her own endogenous insulin. Talk with your doctor or healthcare provider if you are having similar issues as Patti did. You may have options you didn't know about.
Still, if you must go on exogenous insulin, your doctor is placing you on insulin therapy for a reason, and your need for exogenous insulin outweigh your risk for heart disease or stroke with taking it.
Further reading:
Over to you
Please share with us your thoughts on the research out there. Are you on insulin with your Type 2 diabetes? Are you concerned about the effects insulin might have on your heart and cerebral circulation? Have we alleviated some of your fears related to taking exogenous insulin? We look forward to hearing from you.
TheDiabetesCouncil Article | Reviewed by Dr. Jerry Ramos MD on September 11, 2018