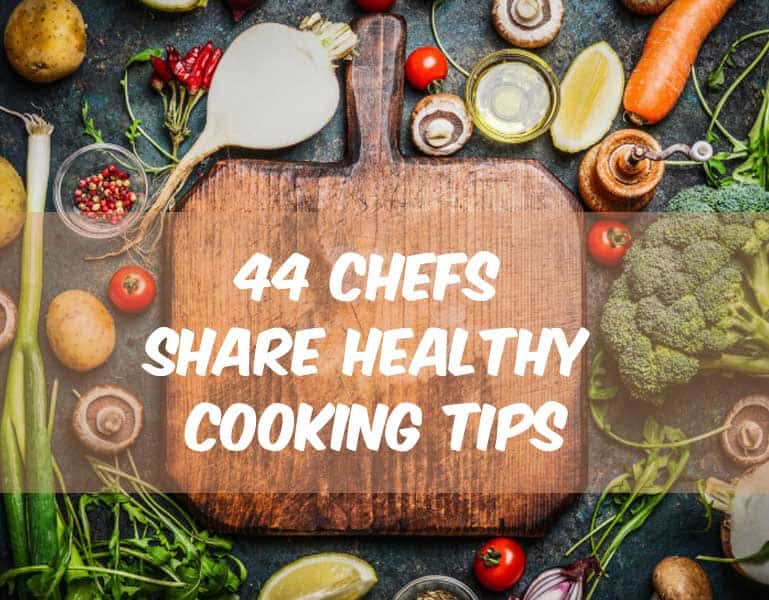 People with diabetes should cook their meats by baking, grilling, or broiling them for the most part. An occasional fried food should be balanced with a low carbohydrate option, such as a salad or other cooked vegetables. Meals should be well balanced, and include foods from all food groups.
They also often have a "dyslipidemia." In other words, the "bad" cholesterol, or LDL cholesterol is high, and the "good" cholesterol, or HDL cholesterol is low. Therefore, they should choose their fats wisely, and pick fats that are liquid at room temperature. These healthier oils include olive oil, safflower oil, peanut oil, sunflower oil, and canola oil, among others. The idea is to increase the good cholesterol in your bloodstream, so that it takes the bad cholesterol out via your liver. Use olive oil or canola oil cooking spray instead of butter.
People with diabetes should cook their vegetables ahead for the week if they have a busy schedule. That way, they will always have some vegetables that they like on hand to fill out their meal. They can also cook their meat or protein portions ahead. It's best to be prepared, and have some of the foods you love already prepared on hand. That way, you don't get tempted to go off your plan.
When you make recipes, use low fat dairy products, as opposed to higher fat dairy products. Pick nonfat or 1 percent milk instead of 2 percent or whole milk, for example.
Generally cook with less fat in your meals overall. Limit your fat servings to 1 per meal or a fat that is considered a healthier fat such as olive oil. Brush it on sweet potatoes, or whole wheat bread, along with some roasted garlic.
When you pick your carbohydrate servings, pick whole grain products. Cook brown rice, or try whole wheat pasta. Cook pastas and rice a little longer than the package directions if you don't care for crunchy pasta or rice.
Try lots of different diabetes friendly recipes. You can search the internet for great recipes on websites like diabetes.org, or get a subscription to Diabetes Forecast magazine or other magazine with great recipes. You could also order some diabetes recipe books or check some cookbooks for diabetes out at your local library.
Steam vegetables, or cook in a low sodium turkey broth. Purchase leaner cuts of meat, and trim the fat that you can see off of it prior to cooking it.
We asked the same question to our 46 expert chefs: What are some good healthy cooking tips can you give for people with diabetes?
And here is what we got:
[accordions id="6134″]
1. Tom Shingler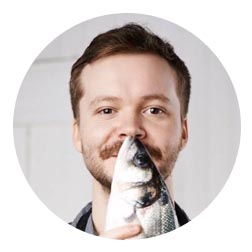 The best advice I can give is to cook from scratch as much as possible – things like pre-made pasta sauces, curry pastes, ready meals, and desserts generally have a surprising amount of sugar added to them. By making these things from raw ingredients at home, you know exactly what's going into your food, and the fresh flavours mean there's really no reason to add extra sweetness.
Also, if you're craving a chocolate dessert, try combining unsweetened dark chocolate (70% cocoa solids) with low-fat natural yogurt – it tastes rich and creamy but doesn't have the high levels of sugar normally found in milk chocolate puddings.
2. Martin Aller-Stead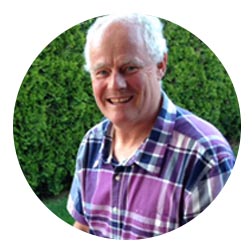 Try to enjoy foods which take a long time to digest … step away from the commercial cheap breads and try pastas made from ancient grains, for example. If one is a bread-lover (and there are many of us!) learn to make your own (NOT with a bread machine but by hand. It is easy and very cheap.) Make your own pasta, or try pastas made with kamut (for instance), or at least a whole wheat pasta (Catelli makes a good one).
For breakfast I enjoy a strong cappuccino with NO added sweetener of any sort … three strong shots of espresso in a heated mug, with foamed skim milk at 65 degrees. This is followed by a breakfast smoothie consisting of an entire fresh pear or apple (washed, core and stem removed), some blueberries, natural Liberté kefir, lots of fresh kale or other green, and about 15 ml of whole flax seeds.
My 'big deal' each day is to start with a good breakfast after rising, but not immediately. I'll usually enjoy my first cappuccino, then be moving for at least a few minutes (I live in an apartment building so I go to our gym for about 30 minutes), then enjoy breakfast. All this by 07h00. I am in my teaching kitchen by 08h00.. Then I usually put in a 10 – 12 hour work-day, maintaining my energy and levels with small meals and snacks…and LOTS of water!
I encourage everyone to make their own hummus, and enjoy it with veg sticks or the odd baton of a decent cheese. These can be the best snack.
Never buy pre-packaged salad dressings … learn to make your own, with 'clean' ingredients. And avoid all 'fast foods'. Most are, frankly, awful food, and in diet terms you can't outrun your fork (as someone said) … so watch what's on it.
When cooking, use the least heat you can. Leave the internal chemistry of foods as unaltered as possible to make any dish. ( A small example … instead of cooking pieces of fish on a B-B-Q, I prepare a large piece of fish properly and cook it in my dishwasher. This is not a joke. If you want, ask me for the recipe and I will pass it along. The temperature is lower, by far, and the fish cooks right through, cleanly.) Avoid B-B-Q glazes and sauces … they're usually sugar-based.
Don't vary your diet too much … your body will get used to doing its thing, and being healthy on what you stoke it with.
Find a time-management structure and foods that work for you, and generally stick to them.
Keep exercising to stay healthy, and maintain a proper weight (under medical supervision and support if needed). Avoid any popular trick diet, always. Enjoy the odd glass of wine, but always give your system a digestive cushion so the 'hit' is not sudden.
And watch your levels.
Appreciate every day … there are no re-runs and this is a one-way ride, so make it joyful.
Sleep well, every night.
3. Olivier Sanchez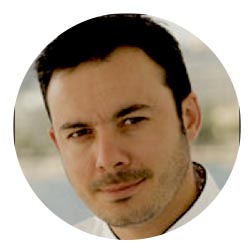 When looking at cooking and eating healthily, the first thing to keep in mind is blood sugar balance. Keeping blood sugar levels stable prevents dips in energy. Not only this is better for productivity, concentration and overall mood, but it also keeps you from snacking or reaching out for stimulants, including Caffeine and Sugar, which only lead you to a later dip in energy and further snacking.
Keeping hydrated throughout the day is also very important.
When living with Diabetes blood sugar management may become a full time job, and it can quickly become quite overwhelming for many people.
Cooking from scratch may become a necessity as many processed foods are laden with sugar, some of which is hidden. Some healthy snacks may also contain an extremely high amount of sugar.
To keep blood sugar levels stable, aim at eating a diet made of at least 75% vegetables, mostly raw or cooked as little as possible to preserve key nutrients, including antioxidants.
Boost your protein intake with plant-based protein. They are usually also rich in fibre.
Use good fat only and use sporadically. Ban any vegetable oils and processed oils. Add fresh avocado and a few nuts a day to boost fat intake.
Having a printout of the Glycaemic Index of food on your fridge may also be useful, and can help you decide what food you can enjoy on a more regular basis. Being aware of the Food Insulin Index can further your knowledge of what food is good for the management of Diabetes.
My favourite cooking method is steam-frying. A fantastic way to cook healthily and quickly. Place a pan on high heat and once hot pour a few tablespoons of water, add your food and quickly place a lid on. The steam will cook your food in no time.
Vegetables should be boiled in a little water and should remain crunchy. This may be a good sign that the nutrients and antioxidants are kept intact.
When cooking meat, part-grilling part-baking may be a very tasty option. If frying use a quarter of a teaspoon of Raw Organic coconut oil – this is plenty!
Cooking fish in foil can boost the flavour and keep it from drying out.
Use spices and herbs freely. Marinade your lean meat and fish before cooking is a great way to add flavours. You will enjoy your food even more. Do not be afraid to experiment and see what works for you.
Cooking your meals should make you happy. You are about to eat what you are preparing. Having your partner or kids to cook with may help you enjoying what could be great family times.
Traditional dishes like Lasagne or Pasta can be done in very healthy variations. Courgettes can be sliced, together with aubergines, and used instead of pasta sheets.
If you do not have a Spiralizer yet, there can be no better time to get one. Using Courgettes to make noodles is such a great alternative that can be used like any egg or wheat noodles. Cooking Chickpeas in a rich tomato sauce can be more delicious than meat balls.
Avoiding some dairy products, such as fruit yogurts and some desserts may help you in balancing your blood sugar levels.
Another thing to keep in mind when living with Diabetes is to keep an eye on portion size. You should feel satisfied after food. Not full, nor feeling like you need a nap.
Being present is indispensable. Chewing each mouthful and concentrating only on enjoying your food without distraction mostly helps.
If you have lost any connection with food, go to a farmer's market a look at the fruits and vegetables on display, touch, smell, and pick only the ones that make you smile.
Better yet, try to grow your own. It is a lot easier than you may think.
4. Brandon O'Dell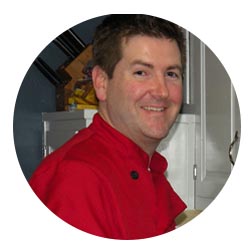 The most important aspect we find in helping someone eat healthier, especially diabetics, is portion size. Americans are conditioned to eat portions that are just too large, which can counteract the effects of using good ingredients. The average American should be consuming only 4oz of cooked lean protein per meal, with 1/2 cup grains or starch, and a full cup vegetables and/or fruit. Adults who have larger frames or are more active should increase these portions proportionally. Likewise, adults with smaller builds, or who are less active should reduce them. These portions are a great place to start.
When our clients find themselves needing more, we like to supplement with more vegetables, especially prepared salads, or additional fruits as long as they are not overly sugary, like bananas.
Another great tip is to learn to cook from scratch, even if it's simple. Processed foods can contribute greatly to weight gain, a major concern for Diabetics. The less processed your ingredients are, the less your body will absorb. Eating less processed foods can greatly improve weight loss efforts.
We suggest also sticking to "darker" colored starches, and limiting portion sizes as described above. Instead of potatoes, pasta or white rice, choose whole grain wild rices or quinoa. Rices come in many different shapes and colors, and are a great way to keep things interesting. Also, try alternatives to starches, like making a second vegetable or a prepared salad, and keep the starches to every other meal. It's a lot harder to over consume vegetables than starches. There are also whole grain pastas available, but we try to stay away from pasta altogether with our Diabetic clients. Its too easy to over-consume. Carbohydrates of any sort have to be monitored very closely for Type 1 Diabetics. With Type 1, we find none of our clients process carbs the same.
I think one big mistake Diabetics and people on other diets make is making "pretend food". Pretend food is food made from healthy ingredients that is imitating something unhealthy. Often times, these healthy ingredients have to be highly processed to get them to resemble their unhealthy counterparts. Pretend food is never as satisfying as the real thing, so trying to fool your body usually ends in disappointment. There are SOOO many incredibly delicious, satisfying healthy things to eat, there is no reason to disappoint yourself with something pretending to be something its not.
Sugar is the greatest threat to a Diabetic. Part of eating right for a Diabetic is accepting your situation and realizing you just can't have much sugar. Its too dangerous and very, very easy to over-consume. Rather than substituting other sweet ingredients for sugar (which some studies show has no benefit for weight loss and often a negative effect), we focus on providing plenty of flavor and variety without sweet ingredients.
With our clients, we've found the single greatest factor in the success in controlling Diabetes or losing weight is good 'ol fashioned will power. There are no magic bullets. Eating healthier requires an all out change in habits. It means simply eating less, eliminating those unhealthy ingredients, and realizing that healthy eating is a long term commitment, not a quick fix.
5. Amie Valpone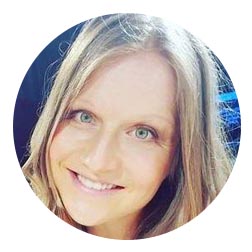 Food in its whole form is the healthiest version. That's my rule of thumb, and it should be yours. The majority of what you eat should have one ingredient. What's in cabbage? Cabbage. What's in an orange? An orange. If most of your meals come from a box, then it's worth rethinking your diet. Chose one ingredient whole foods when you are cooking and combine them to make a clean, healthy recipe that doesn't include processed ingredients.
Because we live in the twenty-first century, I get that there are a fair amount of packaged convenience foods you probably won't cut completely out of your life. If the only way to know what you're eating is to read about it on the side of the package, though, you are, as I always say, eating sawdust.
The more a food is processed, the less of its original nutrition remains. Sure, some foods need to be heated to make them palatable and to ease digestion, but I'd rather you do more of the processing yourself, be it heating, blending, or chopping, and leave less of it to manufacturers.
Have a look at my book Eating Clean: The 21-Day Plan to Detox, Fight Inflammation, and Reset Your Body.
6. Matt Armendariz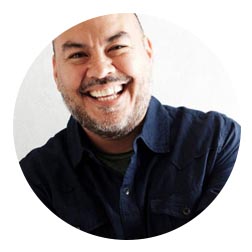 If shopping at your local grocery store, make sure you visit revolves around the fresh departments, usually the perimeter of the store: think fresh fruits and vegetables, lean meats and seafood, and items that you'll need to take home and cook yourself. Visit a farmer's market too for the best in fresh. The key is cooking, which eliminates so much added sodium and sugar that you'll find in packaged, pre-made foods.
7. Wendy P. Thueson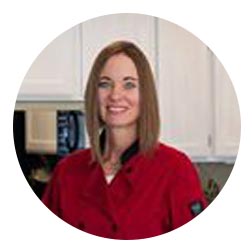 Eating a diet primarily consisting of raw foods can help stabilize blood sugar levels in both type 1 and type 2 diabetics. Keeping the fat low to about a handful of good fats such as nuts and seeds, an avocado, or some olives will help the sugars from the fruits to nourish the body and give it energy but not spike the blood sugar levels. Also chewing the juices to activate the saliva glands is a great way of starting the digestion process and maintaining blood sugar levels.
Uncooked fruits, vegetables, sprouted nuts and seeds, and fermented vegetables are all excellent for great health. They are full of life-giving enzymes, which also help with digestion and keeping all of the systems of the body functioning properly. They also aid in repair and healing of the body. Many people have benefited from eating a high amount of raw food with weight loss, higher amounts of energy, clearer skin, increased mental clarity, decreased inflammation, and reduced risk of heart disease, diabetes and even cancer.
To get started, visit www.rawchefwendy.com and download your FREE One Day Raw Challenge eBook with delicious recipes for a full day of eating raw so you can experience what this lifestyle feels like.
8. Chef Alli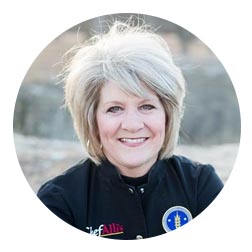 Purchase an electric pressure cooker and learn how to use that sucker!
I started using the electric pressure cooker for cooking about 3 1/2 years ago and didn't expect to fall so totally in love with it. This small appliance has totally changed how dinner is done for my hungry farm boys. I won't be without one ever again, and I love teaching my followers how to use this method of cooking.
Here's why electric pressure cooking helps you eat better, cook faster, and maximizes your time:
1. Cooking under pressure requires the use of whole foods. That in itself guarantees that what we are eating is better for us. Also, pressure cooking increases the flavor intensity – totally a plus!
2. Cooking under pressure cuts cooking times by 50-70%. Once your electric pressure cooker becomes your automatic "go-to" for cooking, you will begin utilizing it in many ways. For instance, why would I want to boil potatoes on my stovetop for 20 minutes when I can cook them for 3 minutes under pressure? Or why would I want to eat slimy canned beans when I can cook unsoaked dry beans for 35 minutes under pressure?
3. Cooking under pressure maximizes time by providing a way to quickly get a jump-start on meals for the upcoming week. Pressure cooking a couple of proteins, such as a large batch of chicken thighs or breasts (8 – 12 minutes under pressure) and either a beef roast or pork butt (55-75 minutes under pressure) really helps. Having these cooked meats on hand, helps free us from the emotional stress of sometimes having to cook "on the fly" for a busy family – we can quickly utilize the cooked meats for wraps, salads, soups, tacos, rice/pasta bowls, skillets, and casseroles, getting dinner on the table in minutes on crazy week nights.
9. Myles Hopper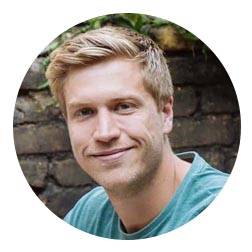 At Mindful Chef we truly believe nutrition plays an important role in determining how you look and feel. We also know for people living with diabetes it can often seem very daunting knowing what to cook. Here are our 5 top cooking tips for diabetics.
Cook from scratch – source all of your own ingredients and make your own sauces. By knowing exactly what goes into your food you can control exactly what's going into your body. The amount of carbohydrates, fats, protein and sugar will determine how well you are able to manage blood sugar levels.
Eat more veggies! Most of us still don't eat enough but by increasing the amount of veggies in your diet you are going to look and feel so much better. Vegetables are full of nutrition and dietary fibre which will help your body perform at its best.
Cook with food you can catch, grow or pick. When was the last time you saw a cereal bar growing on a bush. By reducing the amount of processed foods in your diet you are able to fuel your body only with nutritious food that will have a positive effect. You will also know exactly what you are eating and be able to manage your body better.
Know your portion sizes. Portion sizes have grown dramatically in the last 50 years. Most of us don't realise just how much we eat on a regular basis. For an easy to follow method take a look at our hand portion control guideline at Mindful Chef.
Go meat free! A lot of our customers actually include at least one plant-based recipe a week in their boxes. Not only does this help reduce the saturated fats in their diet but by replacing with foods like beans, pulses or lentils they are eating foods high in fibre but low in fat. This can help satiate hunger and control blood sugar levels.
10. Ty Kotz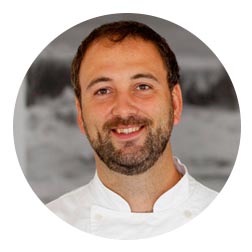 My number one response would be to stay away from all processed food. This means stay out of the middle of the grocery store, and most inexpensive restaurants. Cook at home as much as possible. Stick to fresh vegetables, farm CSA's, and trips to the farmers market. Visit your local fishmonger often and source out locally raised meats. Sometimes this can take a little searching in your area, but where there is a will there is a way. Together with a balanced diet, this mind frame will make anyone feel better both mentally and physically, and it's fun. Meeting local farmers and fisherman is rewarding and is a lot more fun than going up and down isles of a supermarket. Initially it can be intimidating to cook fresh food, but in reality its quite simple. Less is more. Another great way to learn is to hire a personal Chef that can help give you tools and tips to help take the sting out of the learning curve. I love offering this to my clients.
11. Chef Stephanie Petersen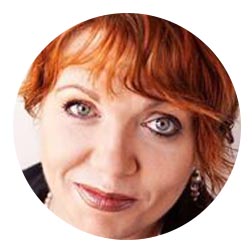 Revolutionary Ideas
A few years ago, my sister Auntie Em had me read a book called "The Glucose Revolution". I had a paradym shift my thinking when it came to carbohydrates. I no longer used the the term "complex carb" like I had in school. The evidence was put clearly enough for me to know that my line of thinking when it came to carbs was one that needed to be re-visited. Since that book there has been a lot of research on how blood sugar is effected by carbohydrates. There is now a lot of evidence supporting a method of tracking the impact carbohydrates have on your blood sugar using a chart called the Glycemic Index. "The Glycemic Index is a numerical Index that ranks carbohydrates based on their rate of glycemic response (i.e. their conversion to glucose within the human body). Glycemic Index uses a scale of 0 to 100, with higher values given to foods that cause the most rapid rise in blood sugar. Pure glucose serves as a reference point, and is given a Glycemic Index (GI) of 100." For more information on the science behind this index, go here.
Switch it Out
For the most part, I found that I could easily change how I looked at carbohydrates. By choosing ones that were low on the Glycemic index, I could still eat carbohydrates and lose weight. For Auntie Em, this meant that she too could eats some carbs more than others and still control her blood sugar levels. It made a huge impact on my family and my life. So, that's what I'm sharing today. Generally I try to keep my GI under 55 on the index. I still eat carbs, not in excess, but found some result really amazing for foods I thought were "complex". In general, grain that is kept whole, cracked or rolled will have a lower GI than those that are milled into flour. The only exception is Almond flour, it's high in protein and very low GI. Even so, whole grain flour, because of it's fiber, will be lower on the GI. I've also discovered the benefits of using a lot more fiber in my diet! Wow does fiber effect…a lot of things…um…including your colon health. How's that for being tactful right there? What a treat.
In all reality there are other factors, but the one that most excited me was seeing what the common foods were that I used, that could easily be changed or replaced with lower Glycemic index foods to help me. You will want to read about the Glycemic Load and how you don't have to entirely avoid all high "GI" foods. Here's a chart that I found helpful. Portion size does matter. Darn it…you still can't eat until you pop…but at least you can feel great knowing you're taking care of something very important to your health. "
12. Emily M. Scott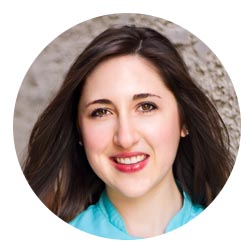 Healthy cooking begins with the understanding that simple, straightforward, whole ingredients are best for your body – that is our philosophy at The Wildflower Chef. Packaged foods must be eliminated from a healthy diet as much as is possible. We believe that the best diet for those with diabetes is in fact the best diet for everyone: a diet rich in fresh organic produce, whole grains, and legumes, with moderate amounts of nuts and seeds for protein and healthy fats.
Many studies have confirmed the benefits of a plant-based diet for diabetics, not to mention that this type of diet also reduces your risk of heart disease and many types of cancer. So, how do we make this type of cooking accessible and convenient?
For one, I recommend keeping a variety of fresh fruits and vegetables on hand for snacking: bell peppers, celery, broccoli, and cucumbers all make a convenient and easy snack when paired with hummus. Wash, slice, and store these ahead of time so that they're ready to grab and go. Fresh fruit, eaten in moderation, makes an excellent stand-in for sugary desserts or packaged foods.
My best friend in the kitchen? My high-powered blender. I make green smoothies from spinach or kale, plant-milk, and an organic, plant-based protein powder such as pea or hemp. Smoothies can be a great option for busy families, and an easy way to incorporate more produce into your diet.
I also love the concept of batch-cooking: I never prepare just what I need for one meal's worth of food. For example, if I am preparing quinoa, I'll make an extra cup and enjoy the leftovers on top of salad greens later in the week. I like to batch-cook oatmeal, beans, barley, and brown rice to enjoy all week long. Another great meal to prepare in large batches is a favorite soup recipe, which can be stored away in your freezer and pulled out as needed over the course of a month or more.
When it comes to having healthy options on hand, nothing beats canned beans, frozen chopped vegetables, and quick-cooking whole grains like quinoa and millet. With these staples, dinner can be on the table in no time.
Lastly, I like to keep things interesting when I'm eating cleanly and healthfully, so I rely on a variety of zesty and flavorful condiments and seasonings to spice up my meals. For instance, try nutritional yeast in place of dairy products for a cheesy and nutty flavor on top of brown rice or beans. Or, try a dash of quality balsamic vinegar or ume plum vinegar to add punch to your salad greens. A scoop of fresh salsa or guacamole can take your vegetables from boring to delicious. I also love using a variety of fresh herbs and spice blends to add flavor without excess fats, sugars, or calories. When you do use oil to season your food, make sure it is a quality oil such as olive, avocado, or flax – the best oils will have a fruity, pleasing flavor and you won't need to use much.
In summary: remember that if it came from a plant and is in its whole form (not processed, packaged, sweetened, or otherwise compromised), then it is the most healthful choice!
13. Nicole Barreira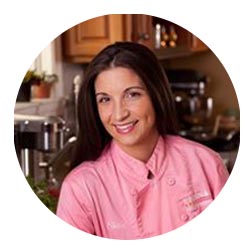 There are some really tasty & easy ways to reduce the amount of sugars in our diets. First…focus on what you CAN have 🙂 That is a much better mental approach than saying to yourself "I can't have, I have to cut out", etc. Secondly, think about what you already like and how you can make it! After all, food is good for our bodies, but should also be good for our souls right?
So here are some tips- Explore different types of oils…like sesame and flavored or infused high end olive oils. This is a great way to increase the healthy fats in your diet and add flavors to lean proteins like chicken, pork and shellfish without adding sugar laden sauces. Same is very true for great spice blends like cajun, jerk, garlic peppers, and many more. Switch to legume or bean based products containing a lot of fiber! Quite a few bread and even some pasta brands boast this badge now…where the carbs are so heavily mixed with fiber and protein that your body ( in moderation of course) will handle the sugars much better. Learn, to love green & fibrous vegetables. I have found that roasting items such as brussels spouts, asparagus, broccoli, & cauliflower with just a bit of salt, pepper, garlic & olive oil at 400-450* for 15 minutes brings out the natural/roasty sugars and develops a delicious taste that even nay-sayers enjoy 🙂 …and you can always 'dip' your veggies in great sauces or homemade dressings that aren't too high in sugars or quick burning carbs. And for my last tip…which I'm sure everyone hears all the time is DRINK MORE WATER! Its amazing how much better our body's systems function when well hydrated 🙂
and, for those nights you want to take off from cooking, please know….At Great NH Restaurants we want everyone to know that we are happy to customize a meal to meet the dietary needs of guests and their family members who are diabetic. We are happy to provide nutritional information on sugars, carbohydrates, and any other information that could help guests make a more healthful decision on their meal of choice. Just reach out to us at info[at]t-bones.com! We are also happy to customize any meal if possible to the guests liking! We can easily replace starches on the plate with additional greens or other low-sugar vegetables, reduce the amounts or remove certain sauces from meals, and much more…just ask!
14. Nealy Fischer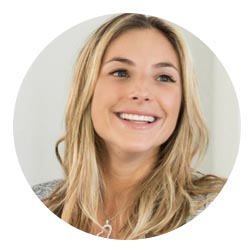 When cooking meals that are low on the glycemic index, I recommend avoiding refined sugars, maple syrup, honey, and other sweeteners that can quickly spike blood sugar levels. You may be surprised how many dishes don't require any extra sweeteners but can still make your taste buds dance. Take my raw cauliflower tabouli, for example. The flavorful mint, parsley, and lemon juice in this dish replace the need for a sweet.
I also recommend, ditching unnecessary carbohydrates. Of course, I don't think anyone should have to sacrifice on the meals they love — they just have to get flexible. Swap traditional carb-heavy pizza for cauliflower pizza, and trade regular rice in for cauliflower rice. If you're a fan of sandwiches for lunch, try lettuce wraps filled with quinoa and lean proteins.
The key with every meal should be to aim for something delicious and filling. So get creative and never feel like you have to limit yourself!
15. Missy Chase Lapine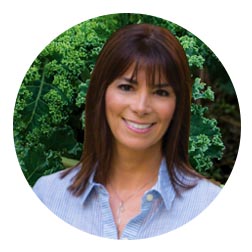 As The Sneaky Chef, one of my signature methods is to Use slower burning foods to avoid blood sugar "spike and crash" —
Foods that are high in sugar cause your blood sugar levels to rise quickly. This spike is followed by a corresponding quick drop, which leaves us with a distinct sense of energy depletion. Diabetics and everyone are susceptible to this phenomenon. Refined sugars and carbohydrates like white bread and pasta are the worst culprits. Swap them with complex carbs like whole grains and slow-burning proteins like beans and legumes. When you can't lose the spike-inducers, take the edge off by mixing in some good for you "steady eddies" like:
Sweet Potatoes and Yams – These spuds are rich in complex carbohydrates and fiber, B vitamins, and folate (good for the heart and brain) and packed with antioxidant vitamins C and E, carotenes, calcium, potassium, and iron. They're often called the " anti-diabetic" food because they stabilize blood sugar levels, preventing " crash and burn." Sweet potatoes — filling, satisfying and incredibly nutritious — are easy for parents to serve because they're a natural comfort food. When added to sauces (tomato, gravies, any sauce) sweet potatoes add a subtle sweetness and work doubly hard to cut acidity, thereby preventing indigestion.
Oats and Oat Bran
Oats are the rising star of the healthy heart. They mop up cholesterol (especially "bad" LDL cholesterol), help lower blood sugar, improve insulin sensitivity, control the appetite, and reduce the risk of heart disease, diabetes, and cancer. Oats contain an abundance of fiber, which keeps you full longer and helps in weight control. Oat bran is the outer layer of the oat kernel; it's rich in soluble fiber called beta-glucan and contains even fewer calories and more fiber than the oat kernel.
white beans and chickpeas:
Small but mighty, these fiber-rich legumes can help lower "bad" LDL cholesterol and raise "good" HDL cholesterol, stabilize blood sugar levels, reduce the risk of breast and prostate cancers, and prevent heart disease in people with diabetes. When added to high-carb/high-sugar foods, beans help stabilize blood-sugar levels, providing steady, slow-burning energy so the we feel satisfied longer and have less "brain fog." Chickpeas especially can increase energy by helping to replenish iron stores. They are so filling they help curb your appetite, they are some of the best cancer-fighting foods, and they are referred to as the healthy man's meat. Combined with grains or rice, beans form a whole protein comparable to meat and dairy, and combining beans with foods high in vitamin C will enhance iron absorption. The creamy white color and very mild flavor of white beans make them excellent sneaky ingredients in many recipes.
Sneaky Tip:
Sneaking some White Bean Puree into chili, soup, salad, or your favorite casseroles will help beat the diabetes epidemic. Yale researchers report that eating just half a cup of beans per day can significantly help stave off diabetes.
Recipes from, Sneaky Blends, (North Star Way, September 2016)
Skinny Sweet Potato Donut Bites
Makes 6 servings
Serving size: 4 donut bites (or 2 mini muffin bites)
For the donuts:
Nonstick cooking spray
½ cup, plus 2 tablespoons whole grain pastry flour
¼ teaspoon ground cinnamon
¼ teaspoon sea salt
1 teaspoon baking powder
¼ cup canola or light olive oil
¼ cup pure maple syrup
1 large egg
2 tablespoons plain low-fat Greek yogurt
½ cup Carrot-Sweet Potato Blend
½ teaspoon pure vanilla extract
For dusting the tops:
1 tablespoon organic sugar (optional)
½ teaspoon cinnamon
Pinch of sea salt
Preheat the oven to 350 degrees. Generously mist a mini donut tin (or mini muffin tin) with cooking spray. In a large bowl, combine the flour, cinnamon, salt, and baking powder. In a medium bowl, whisk together the sugar, oil, egg, yogurt, the Blend and vanilla. Stir the dry mixture into the wet ingredients until just combined. Spoon the batter into the baking tin, filling each one about three-quarters full. Bake for 16 minutes, until a toothpick comes out clean. To dust the tops: Mix the sugar, cinnamon and salt in a small bowl. Allow to cool or dive in while they're warm. Lightly mist the tops of the donuts with cooking spray and dust with the sugar mixture.
Nutrition facts (per serving): 191 calories; 11 g fat; 385 mg sodium; 22 g carbs; 2 g fiber; 11 g sugar; 3 g protein
Carrot-Sweet Potato Blend
Makes 4 ½ cups
2 medium sweet potatoes or yams, peeled and chopped
6 medium to large carrots, peeled and sliced into chunks
Filtered water
Place a steamer basket into a large pot, pour in a few inches of water (make sure the water is below the bottom of the basket) and set it over high heat. Add the sweet potatoes and carrots and steam, covered, for 15 to 20 minutes, until fork tender. Puree veggies into a with 2 to 3 tablespoons of water and until smooth, adding more water as necessary.
Nutrition facts (per ½ cup): 47 calories; 1 g fat; 50 mg sodium; 11 g carbs; 2 g fiber; 4 g sugar; 1 g protein
Crunchy Kale-Crust Pizza
GF
Makes 3 servings
Serving size: 1 pizza
I'm always on the lookout for a pizza crust that isn't just a refined carb fest—and this is one of the best I've ever had. It's incredibly good for you in and of itself, not just a delivery system for the sauce and cheese. What's not to love?
1 tablespoon tomato paste
1/3 cup chopped fresh basil leaves
½ cup egg whites (about 3 eggs)
¼ teaspoon dried oregano
1 cup finely chopped baby kale
¼ cup White Bean Blend
2 tablespoons grated Parmesan cheese
¼ cup gluten free flour
Nonstick cooking spray
½ cup pizza or pasta sauce
¾ cup grated part-skim mozzarella
In a medium bowl, whisk together the first 8 ingredients. Add the flour and mix well to combine. Mist an 8-inch skillet with the cooking spray and place over medium-high heat. Add ¼ cup batter and shake the pan to make the crust spread out. Cook for a few minutes, until the bottom is crisp and browned, then flip and cook for another few minutes. Repeat with remaining batter, re-spraying the pan between batches (batter makes 3 crusts). Preheat the broiler. Place the crusts in a baking sheet and top each with 2 tablespoons of sauce and 2 tablespoons mozzarella. Broil for a few minutes until the cheese is browned and bubbly.
Nutrition facts (per serving): 211 calories; 9 g fat; 338 mg sodium; 19 g carbs; 4 g fiber; 3 g sugar; 16 g protein
White Bean Blend
Makes about 4 ½ cups
4 15-ounce cans white beans, drained and rinsed, such as Great Northern, navy, butter, or cannellini (BPA-free)
Filtered water
Puree the beans with ¼ to 1/3 cup of water and puree until smooth, adding more water as necessary.
Nutrition facts (per ½ cup): 156 calories; 2 g fat; 62 mg sodium; 26 g carbs; 8 g fiber; 1 g sugar; 9 g protein
4 P.M. Protein Cookie
Makes 12 servings
Serving size: 1 cookie
The late afternoon is usually vending machine time—when we reach for pretzels or chips because our blood sugar (and willpower!) is low. Hello, simple carbs! But what you really need at a time like this is sustaining protein. Each oatmeal raisin cookie has as much protein as an egg.
5 tablespoons coconut oil
1/4 cup White Bean Blend
¼ cup pure maple syrup
1 large egg
½ teaspoon pure vanilla extract
1/3 cup vanilla whey protein powder
1 tablespoon ground flaxseed
½ teaspoon baking soda
½ teaspoon ground cinnamon
¼ teaspoon sea salt
1 ¼ cups rolled oats
½ cup whole wheat pastry flour
¼ cup raisins (optional)
Preheat the oven to 350 degrees. Line a baking sheet with parchment paper. In the bowl of an electric mixer fitted with a paddle attachment, cream the oil and the Blend together on medium-high speed. Add the maple syrup, eggs and vanilla. Add the remaining ingredients and mix until combined. Place heaping tablespoons of batter on the cookie sheet a few inches apart. Bake for 12 minutes, until the cookies are golden brown.
Nutrition facts (per serving): 141 calories; 7 g fat; 111 mg sodium; 16 g carbs; 2 g fiber; 4 g sugar; 5 g protein
16. Anthony Warner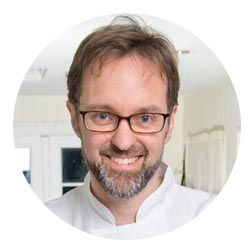 I would want to specify that this would apply to Type 2 Diabetics only. My understanding is that for a lot of Type 1 patients new methods of delivering insulin mean that there is much more freedom regarding how and what they eat.
'The main piece of advice would be to speak to a medical professional – a dietitian or medical doctor – before undergoing any huge changes to your diet. There is not really one universal diet that diabetics should follow, so you may need advice specific to you.
There are plenty of people out there selling false promises, so be very careful whom you believe (there are even some chefs that cannot be trusted).
In reality, the advice I would give anyone would not be much different to general healthy eating advice. Keep your diet varied, eat lots of different things, try to have a bit of balance. Take time to appreciate your food and try not to eat mindlessly – if you can, try to avoid snacks in the car or on the sofa – food is an amazing thing and a great source of joy – it needs your full attention. If you are a Type 2 Diabetic, you should definitely not be eating loads of high sugar snacks and treats, but it is important not to beat yourself up too badly if a chocolate bar sneaks through the net occasionally. Feeling guilty and ashamed about food is extremely negative, both for your mental and physical wellbeing.
As a chef, I would say the best things you can do would be to try and get more fibre into your diet, particularly from a variety of wholegrains, vegetables and pulses. Fibre is known to help with weight loss and the management of blood sugars, and most of us don't eat nearly enough of it. This might mean learning a few cooking skills. You need to make changes that you can stick to long term, and that means making the foods that are of benefit things you really want to eat, not things that you feel you have to.
Vegetables, salad, brown rice, wholewheat pasta, they can all be delicious if you know what you are doing. If you cannot be bothered to learn, try marrying a good chef. They sometimes smell a bit, rarely see daylight, and often get home late, but they make up for it with loyalty and cooking skills.
Oh, and maybe learn to cook fish (or ensure your new chef spouse has some skills in that area). Fish, especially oily fish like mackerel and sardines, is incredibly delicious, but also a good source of protein and omega-3 oils. Most experts agree that we would all benefit from eating a little more of it, and more importantly, if you can cook it well, fresh fish is about the most delicious food there is.'
17. Amy Fothergill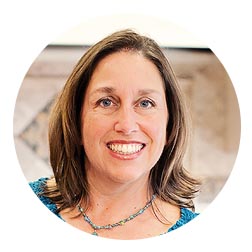 For me, the definition of healthy cooking has changed over the years. A few decades ago, it was all about the fat and keeping it out of our diet. Then, it was sugar, gluten, and now grains in general. What I have learned is that the basics still hold true; eat vegetables, avoid processed food, and don't eat too much sugar. I really think this advice is good for anyone.
For the last 10 years, I have been cooking and eating gluten-free for myself and my family. For the past three years, I have personally focused on a lower carb, healthy fat diet. As someone who has always been interested in nutrition, this makes the most sense to me. It also happens to be, from what I have researched, healthy for most everyone. We should all be conscious of keeping our blood sugar stable. This helps keeps our organs in check. Adding healthy fat keeps our cravings under control and helps our brain to function.
How do we do this? Once I realized that my children functioned better with a lower carb breakfast before starting their school day, we moved away from cereals, breads, and pancakes; remember gluten-free doesn't always equate to healthy. Now, we focus on protein, healthy fat, and veggies if we can. A fried egg with some bacon and avocado is a good example. I also make a sausage scramble with ground pork and chicken, sage, salt and pepper. It's super easy, fast and delicious. I started adding things to it when there is time or if I plan ahead like onion, spinach, and sweet potato. It's also a dish that can be eaten any time of the day.
I've simplified our dinners as well. What used to be gluten-free pasta, pizza, or a carb-focused meal has changed to grilled or roasted meat with steamed or roasted veggies and a salad. I promise we haven't given up carbs but cutting back on them has helped all of us.
With the popularity of the paleo diet, a naturally low-carb based diet, there are more products on the market to make cooking prep easier. You can now find things like cauliflower rice (finely chopped cauliflower), prepped, chopped organic vegetables, prepped, spiraled vegetables, and grain-free baking mixes. I will use the cauliflower in dishes like fried rice and soups, replacing the rice with the cauliflower. It's healthier and quicker. For spiralized veggies like zucchini, I serve it with a thick sauce like Bolognese or stroganoff. It's really a matter of thinking outside of the box with what you might normally cook.
Lastly, don't be afraid to have dessert but make sure to have a balanced meal first. Sugar on an empty stomach is a bad combination for anyone. When my kids ask about having a treat, my response is "after you have had some protein or a vegetable".
Controlling your diabetes and your health all starts with what's on your plate. My best advice is to keep things simple, use fresh ingredients, and season well. Here's to your health!
18. Kelsey Banfield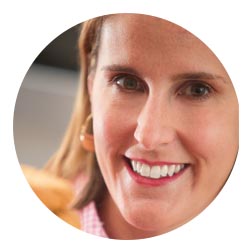 The easiest, and healthiest way to fill your body with good food is to pile your plate with seasonal vegetables at every meal. Shop farmer's markets or the perimeter of your grocery store to buy what is freshest, cook them in a light oil with a pinch of salt and spice. The simplest flavors like garlic and red pepper can liven up any vegetable without adding unwanted sugar or calories.
19. Felicia Berger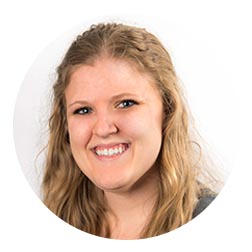 When cooking for people with diabetes, it's important to remember to only cook with foods with no sugars that are low on the glycemic index. My own mother has hypoglycemia, so whenever I cook for her, I'm always double and triple checking on what foods she can and cannot have. Our dinners mostly consist of lean proteins, veggies and beans. I like balancing my meals with lots of carbs – which in excess are a no-no for people with diabetes – so to appease my own cravings, I substitute pasta with quinoa or sweet potatoes. When we're in the mood for something sweet, I focus on using desserts with berries or dark chocolate.
20. Sina Negahban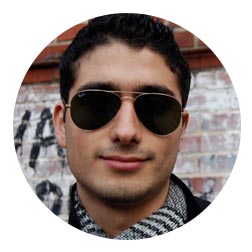 The key are foods that will keep your blood glucose levels optimal.
A great resource for folks short on time is optimizing the grocery store rotisserie chicken. Don't look at it as a just a rotisseries chicken, look at it as a perfect meal starter for any sort of quick creation you want to make. You can pull off some of the breast meat, throw it in a sauté pan with a few tablespoons of broth and some salsa and you instantly have a perfect Tex-Mex base for a great salad.
Another great cooking resource (and very underutilized) is Bulgur Wheat. It's chock full of fiber and cooks in under 10 minutes, it's the perfect base for a healthy salad and it's way more flavorful than quinoa, which everyone I'm sure is tired of by now. Bulgur Wheat serves as the prime ingredient in a famous Middle Eastern dish, Tabbouleh. This dish is perfect and it comes together in under 30 minutes. Just prepare the Bulgur Wheat (let it cool), then toss it with some freshly diced cucumbers, parsley, tomatoes, and red onions. Squeeze some lemon juice over it and you have the perfect meal!
21. Jordan Weber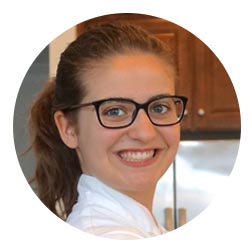 It's a good idea to try to limit the fat when cooking for diabetics. Many dairy products used in baking recipes and everyday cooking are high in fat. You can find many lower fat dairy options in the grocery store, such as skim milk and nonfat yogurt. These ingredients can be used in replace of whole milk or sour cream. When making baked goods, you can often substitute applesauce, mashed bananas, or pumpkin in replace of butter or oil.
Another tip is to choose better forms of carbohydrates, substituting whole wheat grain products in place of regular, refined grain products. When making whole wheat pancakes or bread, I often use half whole wheat flour and half all purpose flour. This boosts the fiber in the finished product but doesn't compromise the taste!
Instead of reaching for sugar or salt in recipes, try different herbs or spices! I love to experiment in the kitchen with new spices and see which ones my family enjoys. Around the fall, we add cinnamon, cardamom and nutmeg to everything. I'm also really into Indian food-so turmeric, garam masala, and any type of chili powder are my favorites! A method to reduce sodium is to choose fresh foods over those canned and frozen, which are usually higher in salt.
Recipe for kale pesto

Ingredients:
-3 cups roughly chopped packed Tuscan kale
-1/2 cup olive oil
-4 cloves garlic, peeled
-Juice of 1/2 lemon
-1/2 cup walnuts, toasted (place the walnuts in a dry pan over a medium-low heat for a few minutes, until fragrant)
-1/3 cup grated parmesan cheese, or more, optional
-Salt and Pepper
In a food processor, pulse the walnuts, lemon juice, and garlic.
Add the kale, and pulse to combine. Add the parmesan cheese, salt, pepper, and pulse again.
With the blade running, pour in the olive oil slowly through the opening of the food processor. You may need to add more or less olive oil depending on your preferred consistency. If you are serving the pesto with pasta and you are preparing both at the same time, try replacing some of the olive oil with cooking water from the pasta! Enjoy!
22. Steven Kantrowitz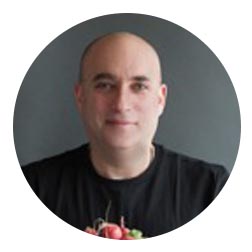 "I was on a diet for two weeks, and all I lost was two weeks".
Instead of limiting yourself to what you can't eat celebrate what you can eat. Don't think of changing your eating habit as a restrictive "diet". Adjust your lifestyle and enjoy the journey. The issue I have always had with diets is they tend to be goal oriented. Once the goal is met we tend to ease off.
Your body needs fats, proteins, and carbohydrates. I base my lifestyle (not diet) on whole foods that are plant based. I don't overly concern myself with particular meal periods but 1 or 2 days at a time. The foundation of what I eat are nutrient dense, minimally processed items. Grains, greens, veggies, beans. Let your body process your food. Complex (slow) carbs are keep to a minimum. I cook certain grains at the beginning of the week and toss a handful into a quick stir fry / stew / soup based on vegetables DRG's 9( dark, leafy greens) and beans for protein.
Naturally occurring fats in seeds, nuts, avocado satiate my needs.
Unless you are a competitive high performance athlete we tend to get more than enough protein in the variety of foods we eat.
Simply remove any items from your pantry / kitchen that you need to avoid. Out of sight, out of mind.
Become comfortable not with particular recipes but with flavor profiles and cultures that as a whole are perceived as healthier. Asian, Mediterranean, Indian, etc. generally tend to be based on the rains, greens, veggies and bans that I prefer.
I have a blog www.thechefsalad.com that introduces these same concepts. Presently I teach full time so I put new posts on hold while I concentrate on my lesson plans and developing curriculum. Feel free to contact me with any thoughts, questions or concerns.
23. Jules Clancy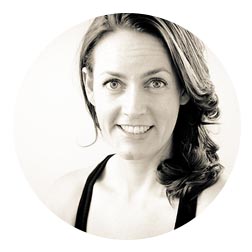 My number one tip for healthy cooking for diabetes is to keep it simple.
The less ingredients you use and less steps there are to follow, the more likely you are to cook for yourself. And the more you cook for yourself the easier it is to make healthy choices because you know exactly what is going into each meal.
And I'll let you in on a secret, simple food often tastes better as well. When you keep it simple, each ingredient is able to 'shine' allowing you to enjoy the clean, fresh flavours.
I've been blogging about delicious, 5-ingredient recipes for over ten years and I'm still amazed how delicious things get when I focus on simplicity.
24. Meagan Pena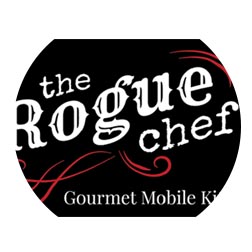 For people with diabetes, complex carbohydrates, lean proteins and healthy fats are important. So, learning to incorporate these kinds ingredients into recipes that you enjoy can be helpful. For example, choosing a whole-grain bread, with the first ingredient being whole wheat, can be a simple first step. Healthy fats can be found in plants like avocado, nuts (or nut butters) and olive oil. These can slow down the absorption of carbohydrates (sugars) into your system. Putting avocado on your whole grain sandwich is a tasty way to slow down the release of those carbohydrates, and it tastes great! Overall, it is important to find healthy ingredients that you enjoy eating. If you take the time to find foods that are healthy for you and that you enjoy eating, you are more likely to stick to a healthy eating patterns!
25. Tom Hunt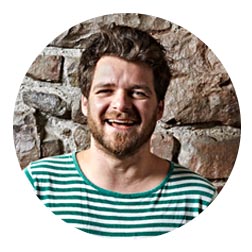 Taking a keen interested in where your food comes from gives you the knowledge to enjoy it to it's fullest. It also enables you to understand how that food was made. The simplest way to do this is to shop for simple whole foods, fruit and vegetables and to cook from scratch whenever possible. Taking pleasure in finding delicious ingredients and cooking your own food is a surefire way to eating as well and as deliciously as possible, creating the balance we all need for a healthy diet.
26. Eric Crowley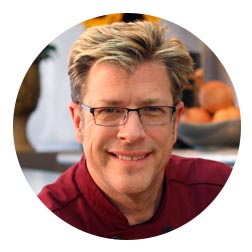 In all my years of teaching the finer aspects of cooking, I frequently get questions concerning diets. Be it low- sodium concerns, vegan alternatives, gluten intolerances, allergies and many others, I find myself motivated to help as much as I can.
When it comes to diabetes, my years of teaching experience have led me to discover the health benefits of ingredients such as:
Whole Grains like Barley and Bulgur
Beans like Kidney, Black, or Pinto
Dark Leafy Greens like Swiss Chard, Kale and Spinach
Healthy Cooking Oils like Grapeseed Oil, Canola Oil, Sunflower Oil and Olive Oils
Fish like Salmon, which is high in Omega 3 fatty acids
All of these ingredients are ideal for someone with diabetes. I created a 4-week Healthy Cooking Series where we cover all of these ingredients and more and how to cook them flavorfully. In this series we work with students who have a variety of health issues and people who want to learn how to cook for a healthier lifestyle.
The challenge is to make the recipes easy, interesting, and tasty so they will embrace using these healthier ingredients. To make the lifestyle changes necessary for continued good health it has to be easy. If people with diabetes would start incorporating some of the ingredients that I have listed above, they will be happy with how dramatically their health will improve.
27. Alan Bergo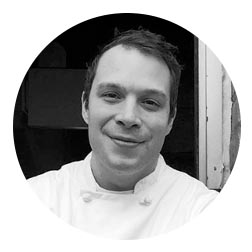 I know from having plenty of loved ones with diabetes that eating and more so choosing healthy foods in our world filled with processed, manipulated and overall unhealthy foods can be challenging.
As a chef, I don't rely on counting calories or carbs, grams of sugar or fat to determine what I eat, or serve to guests with special dietary needs. From my experience, when you eat a diet low in carbohydrates and high in vegetable matter and modest amounts of protein, you will be a much more happy, healthy person, and far less susceptible to all sorts of health issues.
For people with diabetes specifically, what I recommend is very similar to what I'd tell people without diabetes.
As much as possible, eat a diet of only fresh, natural or organic foods, don't eat fast food, or carbohydrate laden processed foods.
Shop at a coop or high quality grocer that cares about sourcing and food ethics.
Cook with natural fats, avoiding any genetically modified cooking oils. At home, I cook with animal lard, ghee, olive and sunflower oil.
If you want to eat starch or grains, make sure that it's in modest amounts, and from a high quality source. For example, I like to use older, heritage grains that are not mass produced, like organic black barley, purple barley, einkorn flour, millet, spelt, and of course, our Minnesota parched wild rice.
If you must cook with sugar, try all natural, unprocessed sugars like maple syrup, honey, or sweeteners less refined than typical granulated white sugar, like sorghum molasses or barley malt.
As much as possible, make dark, leafy greens a large part of your diet, some of my favorites are lacinato kale, nettles, spinach, amaranth, turnip greens, mustard greens, and collards
28. Chef Deb Cantrell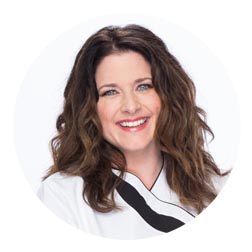 Eating when you have diabetes can be challenging for most people until you understand that is exactly the way you should eat to maintain proper health and weight control. The diabetic diet is based upon a low carb and low sugar diet. Basically, anything that turns to sugar in your body should be limited or avoided all together. This is the case for everyone that wants to live and eat healthier.
Tips not only for a healthy diet which is also diabetic would be:
Move vegetables to the center of your plate. Try eating a vegetarian meal at least 1 to 2 times a week.
When eating grains, eat smaller portions and more whole grains such as quinoa, brown rice, millet, etc. Consider going gluten free which offers healthier whole grains, except for wheat.
Learn about sugar substitutions that do not spike blood sugar such as coconut palm sugar in place of brown sugar or Stevia/Truvia in place of white processed sugar. Using artificial sweeteners such as pink, blue or yellow can cause more inflammation in your body and cause insulin stores to deplete or work harder due to the inflammation it causes.
When eating fruits try to eat berries mainly because they are low in sugar. Leave tree fruits such as apples, plums, etc. for more of a treat every day as well as melons and bananas.
29. Amy Casey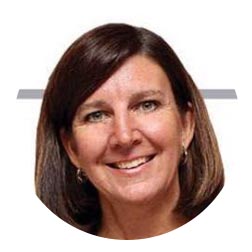 The cooking advice that I give to people with diabetes is the same advice I give anyone who wants to follow a healthy eating lifestyle — have a plan when preparing meals for yourself.
Choose 3 to 4 recipes a week to make that follow healthy cooking guidelines for diabetics that include fresh, whole vegetables and fruits, lean meats like boneless chicken breasts and cod or haddock, and whole grains and limit refined carbohydrates such as white flour and sugar.
Grocery shop for all the ingredients for the week in one trip so that last minute treks to the store are not necessary.
Make extra portions so that it is easy to always have a healthy meal option on hand.
Choose one new recipe a month to keep cooking and dining fun and interesting.
30. Natasha MacAller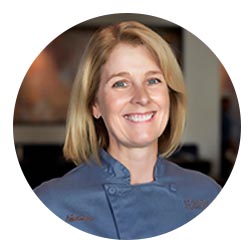 Healthy cooking tips for people living with and at risk for diabetes are the same cooking tips for anyone wanting to live healthfully.
Choose fresh, seasonal, and whenever possible local foods at either a local farmers market or grocery store. Eating fresh fruits and vegetables in season not only taste better but the nutritional benefit is greater.
Be aware of added sugar and salt in processed and packaged foods. Add more flavor and excitement to your dishes by addingfreshly ground, lightly toasted spices, or a handful of chopped fresh herbsto food. By doing this you can decrease or eliminate the need to add salt and sugar when cooking.
There are many spices-I refer to them as "sweetspice" heroes- including cinnamon, mace, clove, star anise, allspice and fenugreek that are being extensively studied for their blood sugar lowering properties, so begin your day by adding a dash of sweet tasting cinnamon to your morning coffee instead of sugar!
A few Healthful cooking techniques:
Oven Crisped: use a light coating of vegetable or nut oil, scattering spices and herbs overalland then baking. This is another great way to use spices and herbs for intensifying flavors without additional sugar and salt.
Broiling and Grilling: Using a high heat to cook quickly outside to inside – it is best to marinade foods before cooking with these techniques. Marinating helps to reduce the formation of heterocyclic amines (HCAs) that are linked to cancer. Something as simple as using a few springs of Rosemary-often called the "Bar-be-que spice" – in meat marinades counteracts the cancer causing HCA's of cooking on the grill.
John La Puma MD, a culinary medicine expert explains the extraordinary power of Rosemary in my cookbook Spice Health Heroes:
"What we know is this: when you use a meat marinade containing rosemary, it both reduces the bacterial count in raw meat, and drops the risk of intestinal and breast cancers from charred or overcooked meat. Dried rosemary powder has reduced heterocyclic amine formation (a cancer causing chemical created by high heat cooking of meat, and by charring) by up to 77 percent in ground beef burgers grilled at temperatures up to 400 degrees.
How? Whether it is powder activating detoxifying enzymes in the liver, or the scent is triggering free radical scavenging activity,(your body's healthy reaction to clean out damaginginflammatory chemicals), or with its powerful antioxidant and anti-inflammatory ability is not known. It is known that rosemary is delicious, easy to use and grow, and widely available".
Check these links for more info:
Other healthful cooking techniques also include, poaching, steaming, stewing and stir-frying.
Try using sauces, salsas, purees, or a fruit or vegetable coulis to add moistness, flavor and nutrition without added fat, salt, and sugar to your favorite dishes. For extra flavor and nutrition add spices and herbs in your sauces or finish a dish with a sprinkling of fresh herbs or your homemade spice blend.
There are many ways to make healthful sauces without high calorie ingredients. Salsas and Coulis use fresh vegetables, herbs, spices and fruits.
Reduction sauces add flavor and moisture without added fat by using the remnants of a sauté, adding a liquid of stock, juice or wine, a few herbs and or spices, then simmering to desired consistency.
When cooking vegetables, it's important to be aware of retaining nutrients. I like to steam or blanch veggies until barely fork tender, then take off the heat, drain and set aside with lid on until ready to serve.
Leave the skin on the vegetables. Vegetable skin – potato, carrots, turnips – offer valuable nutrients. Scrub the vegetable skin well, then cook.
To help retain vegetable nutrients, cook vegetables just before serving. If you need to cook them ahead of time precook, chill, and then reheat just before serving.
31. Chintan Maisuria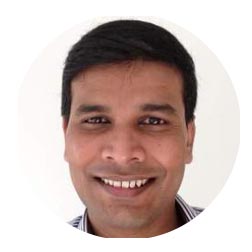 When dealing with diabetes it is important to try not to eat foods that will relies a lot of sugar into your blood at once. That is why you should always reach for products high in fiber. Try incorporating as many vegetables in all your meals as you can. When you reach for carbohydrates in your diet, make sure that they are whole grained. Choose brown rice instead of white; rye bread instead of a baguette and wholemeal pasta etc. When it comes to sweets you should cut them out of your diet entirely, but if you cannot control your sweet tooth100% of the time choose sweets that are fruit based. Incorporate as many healthy fats as you can, which means following more of a Mediterranean diet filled with fish and seafood rather than heavy meats.
32. Uma Raghuraman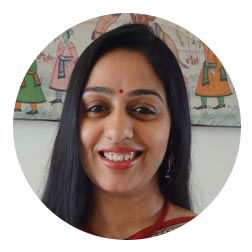 Home made food from scratch nourishes and heals. They are so much better than packed and processed food. Here are a few easy, time tested cooking tips that you can incorporate in your everyday cooking, that will not only help people with diabetes but also others to maintain a balanced and healthy life.
First of all, we can use fruits or jaggery in lower quantities instead of refined sugar or artificial sugar substitutes while baking or cooking.
You can use cold pressed seed and nut oils than the refined oils.
Include plenty of vegetables and fruits in your diet.
Use vegetables like bittergourd, young neem leaves, fenugreek leaves and fenugreek seeds in your every day cooking.
Relax and adopt slow cooking methods. Cooking in a clay pot is a great way to start.
33. Nma Jewel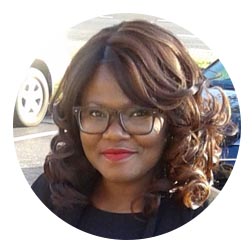 For carefully broken down diet for people who have diabetes, I would say they must first visit their dietician and or general health care professional. As for general maintenance, I always advice diabetics to eat everything in moderation. According to my understanding, for a control or cure of the disease of diabetes, it's best for the patient to be placed on a low carb and low sugar diet; depending on the type of diabetes and how these foods affects the level of their blood sugar. Vegetables and some fish like salmon works great for diabetics. Less diary and cooking with low fat also helps. At some point afterwards they are able to reduce their blood sugar levels drastically.
34. Remmi Smith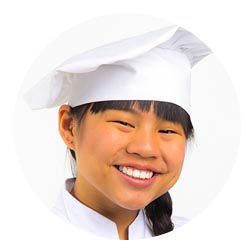 Cooking healthy can be easy and fun, but it takes a little while to get there. Some tips for aspiring healthy cooks, especially those in need of diabetic-friendly meals include portion control, finding nutrition-filled ingredients, and keeping it simple! First, like any in healthy diet, portioning correctly plays a vital role. This ensures that you are getting enough of all the foods groups and not overeating one or ignoring another!
There are some handy tricks to make sure you have just the right serving. For example, the recommended serving for cheese is one ounce, or about the size of your thumb. Another suggested amount is one cup of fresh vegetables, which is approximately the size of a tennis ball. How much you eat is equally as important as what you eat! It's critical that you choose the right foods at each meal in order to receive all of the nutrients your body needs.
According to the American Diabetes Association, some "Diabetes Superfoods" are beans, dark green leafy vegetables, citrus fruit, sweet potatoes, berries, tomatoes, fish high in omega-3 fatty acids, whole grains, nuts, and fat-free milk and yogurt. Also, you should always try to find the freshest produce possible, which usually has the lowest sodium content. Finally, the easiest way to cooking and eating healthier is to keep things simple. If you're new to cooking or have to adjust to a new diet, start off with the basics like just roasting ingredients with little seasoning. You may also go to the stove and sauté your meals. Cooking simply ensures that you are keeping the nutrients in the food. With these tips, you can be cooking a healthy diet that's diabetic friendly in no time!
35. Rachel Zierzow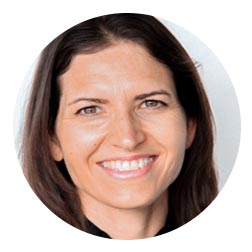 I recommend a multi-faceted approach to improve health, either for diabetes prevention, or if you have already been diagnosed with diabetes. This approach involves what to eat (and how to prepare it), when to eat, and how to eat in order to achieve balance and harmony. Keep in mind that each person is unique, has individual needs, and should consult with their doctor when making any changes to their diet or lifestyle.
WHAT

For each meal, include high fiber, plant-based foods including whole grains or polished grains (not bread and other flour products), beans or lentils, and vegetables as your principle foods.
Visually speaking, a balanced plate should be about ½ non-starchy vegetables, ¼ starchy vegetables and/or grain, and ¼ plant-based or animal protein. Most people don't get enough vegetables.
Be sure to include a variety of vegetables throughout the day, including leafy greens, root vegetables, winter and summer squashes, and cruciferous vegetables. Keep the skins on vegetables whenever possible.
Nightshade vegetables (tomatoes, potatoes, eggplant, peppers) are contraindicated and should be avoided, as they are acid-forming and inflammatory.
Soups and stews are great because they are easy to digest, contain lots of minerals, and fill you up more that solid foods. When reheating leftover soup, be sure to add some leafy greens and/or fresh herbs for added nutrition. Puréed sweet vegetable soups like carrot, cauliflower, broccoli, zucchini, or butternut squash are great for stabilizing blood sugar and curbing sugar cravings when eaten regularly. Hearty bean and vegetable soups keep you feeling full in between meals because they are packed with protein and fiber.
Stir fry dishes that include lots of vegetables, ginger, garlic, and small strips of protein, served over rice, make great meals.
Use only high quality, unrefined cooking oils such as extra virgin olive oil, unrefined virgin coconut oil, or unrefined, untoasted sesame oil.
Small servings of lean animal protein can be included in meals as a compliment to vegetables, but avoid greasy, fried, and barbecued meats which are very acid-forming and often contain sugar.
It is also helpful to avoid processed junk food (laden with added sugars, salt, flour, oils), milk, ice cream, and other dairy products, oily foods, fruit juices, and sweetened beverages like soft drinks.
HOW
Choose cooking methods that are more strengthening, such as pressure-cooking, steaming, stewing, stir-frying, sautéing, and braising, rather than eating foods raw (like salads and smoothies).
Practice eating while sitting down in a calm, unhurried environment, not distracted by technology, loud noises, or anything stressful.
Express gratitude to everyone and everything that made it possible for you to have your meal, and be thankful that you are healing.
Chew each bite well (30-50 times minimum) in order to take the burden off of your digestive tract, alkalinize your food, and prevent overeating.
After eating, take a short walk to aid digestion and allow for energy to flow through the body.
WHEN
Be consistent with your meal times, such as breakfast 7-8 am, lunch 12-1 pm, and dinner 5-6 pm.
Eating too early in the morning or too late at night will throw off your digestion and sleep patterns, causing you to consume unhealthful food and drinks in an attempt to boost your energy (such as caffeine, sugar, chocolate, and bread products).
Eating in between meals may be necessary at first to maintain a steady blood sugar, but the goal is to go longer and longer between meals without eating in order to give your digestion a rest. So choose healthy snacks that will not spike your blood sugar, such as smaller portions of leftover meals with vegetables, grains, and beans rather than processed snack bars and other sweets.
Some recipes to try (long and short links listed):
Creamy Butternut Squash Soup
https://chefrachelz.com/creamy-butternut-squash-soup/
Roasted Carrot and Fennel Soup
https://chefrachelz.com/roasted-carrot-and-fennel-soup/
Macrobiotic Nishime Style Vegetables with Crispy Tempeh
https://chefrachelz.com/macrobiotic-nishime-style-vegetables
Rainbow Veggie Platter with Parsley-Tahini Sauce
https://chefrachelz.com/rainbow-veggie-platter
Quinoa Kitchadi (healing one-pot meal)
https://chefrachelz.com/quinoa-kitchadi/
36. Chef Dean A. Thomas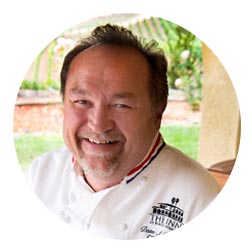 At Europa Village, we honor classic cooking with a Southern California twist. We grow and serve many of our own vegetables in each and every meal to create a more balanced diet approach. Using local Temecula Olive Oil in as many substitutions for fat as possible to reduce unhealthy intake. The key to everything in life is moderation.
Our portions are generous, however contain many components, not just an over large portion of one or two items. This does create a balance in carbohydrates and sugars so the meal is not only more flavorful with a variety, but definitely more balanced and moderated.
Our menus include many uses of nuts, eggs, and homemade dairy items, at least 3-4 fruits and 4-6 vegetables at each meal. The use of whole grains, oats, polenta, and more are very common to enjoy. We are only a few miles from the avocado capital of the world, Fallbrook, California-delicious!
Enjoy life, food, and drink! Just remember moderation and eat balance, healthy product.
37. James Long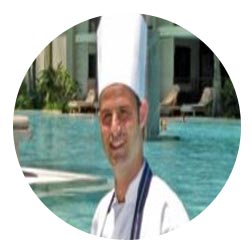 For me it is all about the fresh ingredients. Not just for someone with diabetes but anyone interested in looking after themselves on the inside. Buy a good quality piece of seafood or meat and use that as the center piece. When choosing the sides I aim for vibrant colours that don't need a lot of cooking and work. The fresher the better. This is why processed food is so bad for you. All the nutrients have been cooked out.
When looking to buy vegetables aim to get a diverse amount of colours and types. Pick ones that don't require a large amount of cooking. Likewise with your meat or seafood go for the organic smaller producers and make sure the colour and freshness is spot on. Even if this means going to the smaller independent butchers or fishmongers.
Below is a lovely dish that is fresh and quick to make. It can even be partially done in advance to help on those nights when you're short on time.
Lemon myrtle crusted prawns and scallops
with a petite salad of micro cress and citrus segments
Nam Jim dressing
This dish is great for everyday meals or can be used for that special occasion.
38. Denise Macuk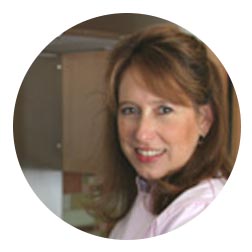 California Chef's number one cooking tip for healthy diabetic cooking is – Ban the bottle! Try to eliminate cooking with bottled sauces and dressings as they are usually high in sugar. For dressings, olive oil and vinegar is always a good choice, or you can substitute any citrus for vinegar. Any fresh-squeezed citrus will perk up most proteins, vegetables, and even grains. Salsas in general are a good substitute for sauces, and you can chop low-glycemic fruits such as oranges, grapefruits, strawberries, peaches, or mangos,and mix them with your favorite herbs and seasonings to make your own delicious salsa.
If you must use a premade bottled sauce, try diluting it with equal parts broth or water, and that will at least cut the sugar per portion in half! This is an especially good idea for barbeque sauce and teriyaki, whichare both high in sugar.
39. Trista Ainsworth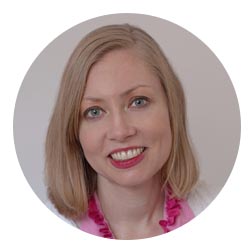 In your cooking, concentrate on using carbohydrates that are lower on the glycemic index. Sweet potatoes, brown rice and steel cut oats are very good choices to include and provide whole grains in your diet. You can make things like oven roasted sweet potato fries with a healthy olive oil or coconut oil that adds nutritious fats to your meal as well. Having small amounts of brown rice as your side dish or in a fried rice with vegetables and chicken, pork or beef can add in lots of nutrients to your meal. A great breakfast idea is a small bowl of steel cut oats topped with cottage cheese or whole milk Greek yogurt, nuts or nut butter, cinnamon and your milk of choice. Concentrating on the healthy carbs that you can have in small amounts is a great way to enjoy your meals.
40. Sawsan Abu Farha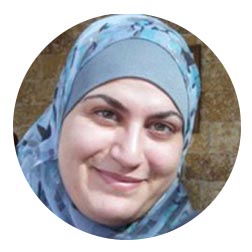 1. Add more legumes to your daily dishes
Legumes have a low GI, are nutritionally rich, provide good levels of protein and are a great source of fiber.
You can add more legumes to your dishes by adding beans to salads, casseroles,or mashing them with spices, herbs and some yogurt for a dip. You can also roast them for a healthy snack.
2. Replace potatoes with healthier options
Potatoes and potato products have high GI. You can replace them with other vegetables that are just as tasty but have lower GI. Instead of making potato wedges, try beetroot, carrot and parsnips. If you cut them into wedges, leave the skin on, spray with oil, some herbs and spices you will get a colorful and tasty alternative to potatoes.(leaving the skin on is a great way to add more fiber)
If you love mashed potatoes, try mashed cauliflower or mashed cannellini beans with some garlic. They are just as tasty but better for your blood glucose levels
3. Be smart about rice
The type and amount of rice that you eat can have a huge impact on your blood glucose levels. If you must choose white rice, go for basmati rice instead of Jasmine or arborio as it has a much lower GI.
A better option would be brown rice, as it has the added benefit of the fibers and nutrients being a less processed whole grain. You can add lentils and beans to your rice, that way you will add protein to your meal, use less rice, and get a more filling meal. A win win situation.
Another smart option would be to replace rice with low GI whole grains such as freekeh, bulgur and quinoa
4. Choose smart carbs
Choosing carbs that are fibre rich, packed with nutrients and slowly digested in the body boosts your health without having a big impact on your blood glucose level.
A few examples of smart carb choices is choosing fruit over fruit juice,minimally processed whole grain flour instead of white flour, and replacing white rice with brown rice and adding legumes to it as I mentioned earlier
5. Choose good fats
Replace saturated fats which increase insulin resistance with monounsaturated fats and some polyunsaturated fats. Aim for more nuts, seeds, extraversion olive oil, omega 3 rich foods like tuna and sardines.
6. Eat more plant based foods
Regardless if you eat meat or not, aim to add more plant food to your diet.Think vegies, fruit, legumes(chickpeas, beans and lentils), whole grain, nuts and seeds.
7. Add milk and yogurt to your diet
They have low GI and are great sources of protein and calcium.If you choose to go for none dairy milks you need to be careful as some of them like rice milk have extremely high GI. Soy milk on the other hand has low GI and is one of your best non-dairy options
41. Thierry Rautureau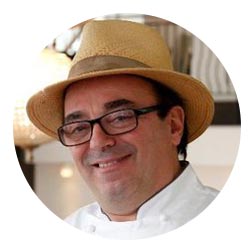 Healthy cooking is achievable especially with your mind. Thinking about what you will eat, how much and when are a definite part of the success of reducing or beating a diabetic health.
When building a meal, keep in mind you need balance, of flavor and texture. Try to be aware of the local and seasonal foods available around your area. Shop more often to get the most freshness out of your fruits and vegetables. A good composed salad for lunch with some protein of your choice (chicken, fish, cheese, beans or others, mixed with homemade vinaigrette or dressings (no sugar or sweet added). Stay away from sweet sodas. Sparkling water with a pressed orange or a juiced apple is very soothing and full of nutritional values. Or use the herbs in your garden or at the store (mint, fennel, basil) all make great addition to hot or cold water or plain sparkling water.
For dinner a soup, steam seasonal vegies (peas, carrots, ginger etc…) blended into a liquid puree finished with grated ginger and toasted sesame seeds, or light appetizer (smoked salmon with fennel and goat cheese) with a cucumber salad to start followed by a medium size entrée (no more than 5 oz of meat on the plate) grilled or steamed fish, lightly seasoned with vegetable on the side (roasted at high heat adds a layer of great flavor). Nuts and rhubarb with a bit of honey will make a great finish a sumptuous meal. Bon Appetit!
Make your own juices/sodas
Make your own dressing / vinaigrette
Make your own marinades /Sauces
Make your own soup / salad
Have fun doing it!
42. Kellie Anderson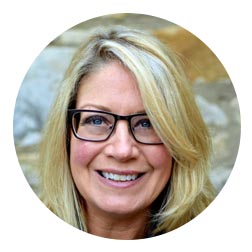 Although cutting back on added sugar is the most obvious action someone with diabetes can take, there are other health-promoting tips to incorporate into your daily eating too. Because those with diabetes are more at risk of heart disease, cutting back on salt and adding more fish – especially oily fish like sardines, salmon and mackerel – are one of the best things you can do for optimal health. Another great thing you can do for your body and health is to eat more fibre – wholegrains, beans, pulses, seeds, nuts, vegetables and fruit. Fibre acts as a buffer on blood glucose as well as helps to control cholesterol. It also fills you up for less calories than fat and processed carbohydrates. Managing weight is very important with diabetes, and eating a relatively unprocessed diet full of plant foods and lean proteins, and being physically active, can help without feeling you are on a diet.
43. Rene Gonzalez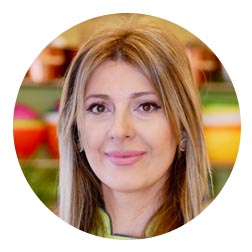 We are truly passionate about cooking and also we firmly believe that food can be one's medicine for many health related issues. When I think about diabetes the first word that comes to my mind is vegetables, non starchy vegetables to be specific. We like to take classic, all time favorite dishes and put our little twist by substituting some of the ingredients with no starchy vegetables. For example, almost everyone we have met in our kitchen loves mac & cheese – we have found that using cauliflower can be a fantastic substitute for pasta.
Cauliflower Gratin can be found on many restaurant menus these days making it easier for someone with high sugar levels to enjoy eating out. We should also add that there are so many different pasta options today that will make sure no pasta lover is left without their favorite ingredient. Personally I found that red lentil fettuccine and black bean spaghetti can turn a regular pasta dish into a culinary masterpiece.Grains is another area where one with a high sugar level can make delicious nutritional meals. Our personal favorite is buckwheat: once cooked it can be added to salads, served as a side dish next to fish or chicken. There is even buckwheat flour which can make seriously scrumptious pancakes! Eggplant and zucchini are magical to make lasagna, crackers can be replaced with celery, cream cheese, shredded
Grains is another area where one with a high sugar level can make delicious nutritional meals. Our personal favorite is buckwheat: once cooked it can be added to salads, served as a side dish next to fish or chicken. There is even buckwheat flour which can make seriously scrumptious pancakes! Eggplant and zucchini are magical to make lasagna, crackers can be replaced with celery, cream cheese, shredded carrots and nuts, etc. Millet is another fantastic grain favored by many chefs and nutritionist. It can successfully replace your traditional rice and even be used in cookies! The bottom line is we live in a day and age where our supermarkets carry more options than ever, we see ingredients that used to be considered exotic or perhaps too complicated to prepare but have recipes only a click away – all it takes is finding what works best for you, a little bit experimenting with different foods and being open minded to new tastes and textures. Once again not only food can help to controls ones diabetes but also can open a new world of cooking adventure!
44. Anne-Marie Bonneau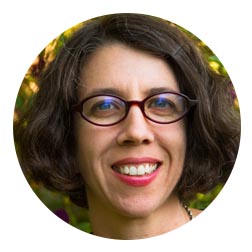 My favorite cooking tip isn't exactly a how-to, it's more of a lifestyle change: cut the processed food. When I stopped buying food wrapped in shiny packages, I stopped eating cereal, cookies, crackers, candy, juice—in other words I stopped eating all the bad stuff. I started eating more fruits, vegetables and whole foods. Today, if I want a snack for example, I'll eat hummus with vegetables. I also started to eat less meat and more fermented food—foods like sauerkraut, kimchi, dill pickles, kefir and yogurt. This diet may seem like a fad to some. Sixty or 70 years ago however, when people ate a traditional diet and not the processed Western diet of prepackaged foods, this type of fare would have been considered normal.
45. John Bernatz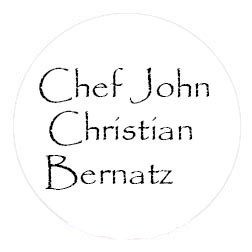 There are a lot of healthy cooking tips for people who are diabetic and pre-diabetic. The key issues are developing flavor while minimizing sugars and not over-doing it with the salt. So, how do you develop robust flavors without creating an insulin reaction, easy, think outside the box. All foods are their inherent flavor profiles and you can work with various cooking techniques to enhance and elevate those flavors. I love to smoke my foods, everything from meat, to vegetables, even some fruits. I use a pellet smoker, like a Traeger to impart lots of flavor without drying out the food. Often times food can taste bland without our typical cooking crutches like salt and sugars, so I like to use bright acids like lemon and lime juice, or apple cider vinegar to boost flavors. As your taste buds adjust and begin to sense the myriad of flavors present when not over using salt & sugar you can begin to experiment with spices and herbs to further create new and exciting dishes.
Dessert can always be a challenge, especially if you have a sweet tooth like me. I have to admit this has been the most difficult to overcome, but the key is to completely eliminate sugar and the taste of sugar from your diet for 3-5 weeks. Once you do that, then when you taste something naturally sweet, you will truly be able to enjoy it. An apple has never tasted so good, until I cut out processed sugars. Oh, and don't get me started on dark chocolate. The great part is that your body will tell you to only have a couple of bites. Your body will 're-learn' to regulate itself. It's an amazing thing.
46. Barbara Fernandez, the Rocking Raw Chef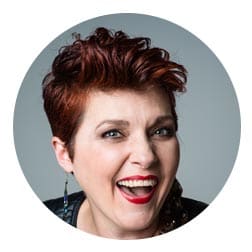 My biggest tip for diabetics – and for anyone else for that matter – is to ditch the 'lab sugars'. So things like aspartame.
Lab sugars aren't food at all, which the body knows, so it reacts to them as toxins.
A better alternative is to make your own date paste: simply soak dates overnight and blend with water. You can use the paste instead of sugar in many recipes, and it will keep in the fridge for weeks.
Obviously, you don't want to eat a lot of it – it's best used sparingly, but better to have real food that your body can actually metabolise.
My other top tip would be to include chia seeds in your diet. Chia seeds are a complete protein with many health benefits – and some studies show that they not only release energy over a long period of time, but they slow the passage of glucose into the blood.
How do you eat chia seeds? Make a quick pudding by soaking them in your favorite plan-based milk. You'll find my own chia pudding recipe here: http://rockingrawchef.com/gluten-free-rice-pudding-recipe
Disclaimer: The views and opinions expressed in this article are those of the contributors and do not necessarily reflect the official policy or position of TheDiabetesCouncil.com.
TheDiabetesCouncil Article | Reviewed by Dr. Christine Traxler MD on May 28, 2020