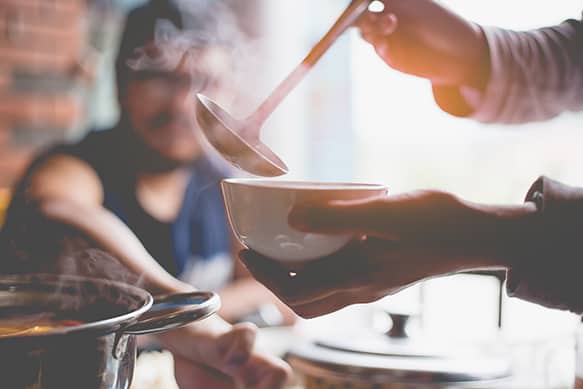 The farmers and consumers of food are both guilty of food wastage. Local farmers occasionally leave the leaves on the root of vegetables like carrots and beets and consumers are constantly throwing out those parts out when cleaning.
What these farmers fail to realize is that all the leaves, stem and other parts can be used in the kitchen.
A majority of people don't still engage in root to stem cooking because they have no idea of the benefits these unwanted parts of fruits and vegetables and just toss them away.
What is root to stem cooking?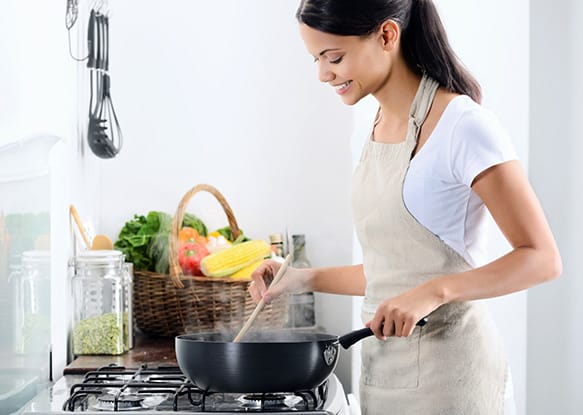 Food wastage is increasingly on the rise and one of the numerous ways some people are reducing food wastage is by adopting root to stem cooking.
This type of cooking involves the use of every part of a fruit or vegetable in cooking to avoid wastage. It is believed that every part of vegetables like broccoli stems and beat leaves are edible and safe for consumption.

According to the Natural Resources Defence Council, 40 percent of the food consumers are buying go to waste. The average household of four people is just wasting $120 worth of unconsumed food every month. By practicing root to stem cooking families will be able to save them a whole lot extra from their grocery budget. Every part of the plants we use to cook is edible and should be used in cooking.
I suggest reading the following pieces:
What Kind of vegetables can you use to cook?
These plants that offer a great deal of nutritional values no matter the part of the plant be it stem or leaf include carrots, beets, radishes, cauliflower, tomato, asparagus, celery, chard, fennel and others. Just like animals are consumed from "nose to tail", the idea is that vegetables can also be consumed as a whole without wasting any part of it.
Some people discard the top of carrots, radishes and beets all under the guise that they offer no benefit to cooking but that is not the case as the stalks, leaves, stems and skins of fruits and vegetables have their own distinct textures and tastes which can offer a whole lot more when added in cooking.
Foods and their parts you can use to cook:
| | |
| --- | --- |
| Asparagus | Stems |
| Beets | Greens |
| Broccoli | Stalks & Leaves |
| Carrots | Tops |
| Cauliflower | Stems & Leaves |
| Celery | Stalks & Leaves |
| Chard | Stems |
| Fennel | Stalks and Fronds |
| Jackfruit | Cores |
| Leek | Greens |
| Radish | Leaves |
This concept can also be further argued for the use of parts of fruits which are discarded because traditionally, they are not considered as edible. Proponents who this lifestyle urge people to use discarded parts in homemade smoothies or juices.
What do you do with the remaining part of the vegetable that is usually thrown out?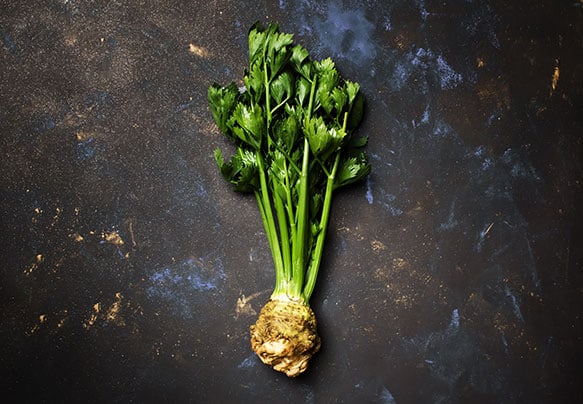 One big question that has remained unanswered is what the unwanted portion that is usually chopped off is used for. What do you exactly do with those parts? How do you incorporate them in your daily cooking methods?
What most people do not know is that this part of the plant that is usually thrown away in some cases contains more nutrients than the edible parts. The tough woody ends of Asparagus are highly nutritional and can prove to be a great ingredient in asparagus soup or can be used together with onion, celery and water to make a good delicious and refreshing soup.
In the case of beets, the greens that come attached to beets are delicious when combined with toasted almond and garlic or simply as a salad to go along with Borscht soup.
Broccoli stalks are mostly chopped off right from the market and not included with the plant. The stalks of broccoli are as edible and nutritious as the crowns and they offer more value for your money instead of chopping of the stalk. Because broccoli stalks do not need to be cooked, they can be used raw in salads or cooked as part of a vegetable stir fry.
Carrot tops are also valuable. Although they can taste bitter at times, it is advisable to blanch them first before using them to cook.
They can be used to make vegetable stock, pesto sauce, and salads. Carrot greens are also a great substitute for cilantro or parsley which can also be used as a garnish. Fennels are also edible as a whole, the bulbs and fronds can be used as a garnish or as salad.
If you find no use for the parts that you will not be using to cook, you can simply freeze those parts for a latter use when making meals such as soups, or stir fries.
Ways of using the remaining parts:
Broth
Pickling
Salads
Sauces
Smoothies
Soups
Stir fries
Vegetable stock
Pros of this way of cooking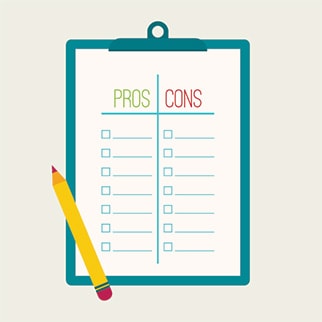 Root to stem cooking saves food from wastage. The parts of plants which are chopped of such as leaves, stalk, and stems are edible and need not be wasted. These parts are edible and also nutritional and refusing to toss them away goes a great deal in food preservation. According to the Food and agricultural organization of the United Nations, about one third of all the food produced worldwide ends up being wasted and rotting in refuse dumps. If a great percentage of these "one third" people decide to practice root to stem cooking, this will lead to a great reduction in the amount of food that gets wasted worldwide.
It saves money. Using up every part of broccoli and carrots in your cooking can help save a great deal of cash from your grocery budget. If you use all parts of plants in cooking, there will be no waste and no need to buy more plants to make up for the part that gets tossed out. This will result in extra money to spend buying other things or simply saving to take care of other needs. Practicing this method of cooking has been known to cut down grocery expenses by up to 25%. So if you are looking for a way to cut back on your spending then root to stem cooking is a healthy and cost effective way of doing so.
There has been a lot of argument as to whether or not the unwanted parts of plants that are tossed away are nutritional or not. It's a common myth that these parts of plants are inedible and offer no nutritional value hence the reason why it is tossed out when cooking. Contrary to this belief the stems, stalks, leaves and other parts of vegetables such as cauliflower, carrots, beetroot, fennel and others are equally nutritious (if not highly) compared to the edible parts of these plants.
Cons of this way of cooking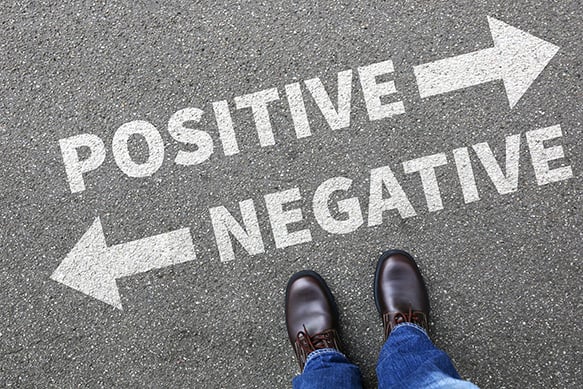 The major problem associated with root to stem cooking is that there is a reduce patronage from fruit and vegetable markets as opposed to when food is wasted. The reduction in food wastage will see a decline in the orders from stores that sell fruits and vegetables as people are more enlightened on the need to conserve food hence a cut back in the amount of food purchased.
Tips on how you can start eating root to stem
Making the switch to practicing this method of cooking isn't a big deal. All that's required is to use up all parts of plants like broccoli and cauliflower when making your meals. It might be confusing at first as you may be unsure what the parts can be used for. It might be helpful to research on recipes that encourage root to stem cooking and try them out. Stalks and stems of plants can serve a lot of purpose; they can improve the attraction of a meal, used as vegetable stock, used in pesto and sauces, or as pickling.
What about fruits?
In the case of fruits like cherry and mangoes, the outer skin layer is completely edible but ensure that it is properly washed.
Food for thought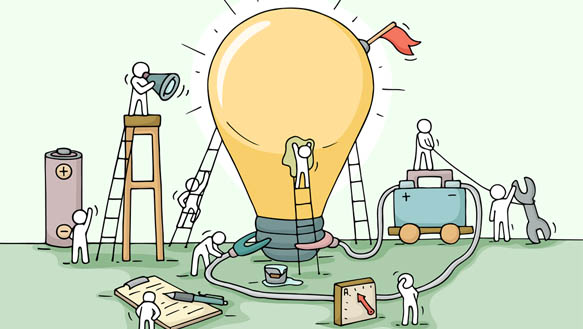 This way of cooking is already picking up traction among populations which are environmental friendly and are concerned about the amount of food wastage they contribute and how they can cut back on that. In some parts of the world, cooking with stems and roots is totally a normal concept and something that has been practiced for some time.
There are lots of websites available online where you can find neat recipes on how you can use asparagus stems to as part of your vegetable stock, beet greens as part of your salad recipe, cauliflower stems and leaves as part of your steamed vegetable side dish. The recipes are endless and who knows, you may also get inspired to use them in your own unique way.
Do you use this type of cooking? If so, what do you use the "unwanted" parts of the vegetable for? What is your favorite recipe?
TheDiabetesCouncil Article | Reviewed by Dr. Jerry Ramos MD on August 17, 2018