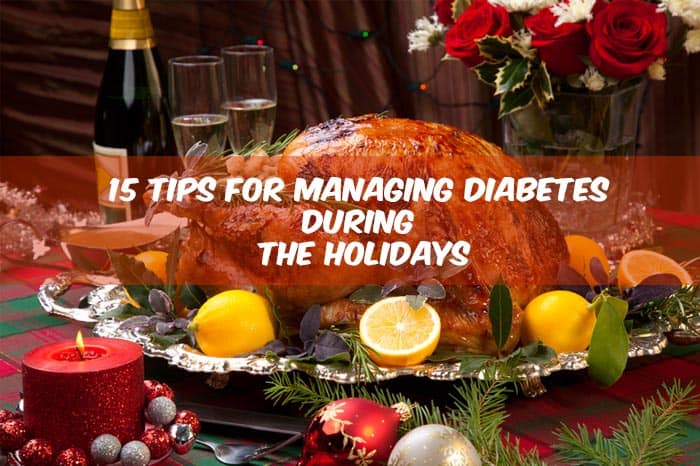 One of our readers, Janice, contacted TheDiabetesCouncil to share with us and other readers her recipes for the perfect diabetic friendly holiday dinner. Kudos to Janice! She has prepared a delicious fare, making tweaks on traditional recipes with a carbohydrate-conscious approach.
We will first give some tips on how to manage your diabetes during the stressful yet enjoyable holiday seasons. We will then look at a few of Janice's diabetes friendly recipes that may make it easier to navigate through the holidays. Please read more to find out how you can enjoy yourself guilt free and eat the foods you love, while still exercising self-control.
Celebrating out – eating with relatives or friends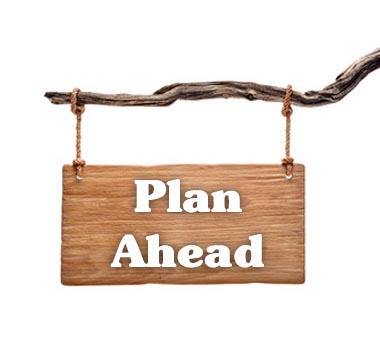 If you are a social butterfly, you may find yourself with plenty of invitations for holiday events. From church functions to your friend's dinner party to office parties held at restaurants or onsite, you will find temptation at every turn. In the break room at work or on grandma's dinner table, there it will be! Myra's chocolate covered peanut butter balls, and let's not forget Claudette's heavenly fresh pumpkin rolls with cream cheese frosting.

Yes, there are challenges with food everywhere during the holidays. How do you hold your own with diabetes? A little preparation, some recipe flipping tricks, and a little communication can go a long way. Please read more to find out what tips will help you get through the holidays without sacrificing your health.1
15 Tips and Tricks for eating holiday meals with relatives and friends
Here are 15 great tips and tricks you can use to better manage your diabetes during the holidays.
1) Remember the reason for the season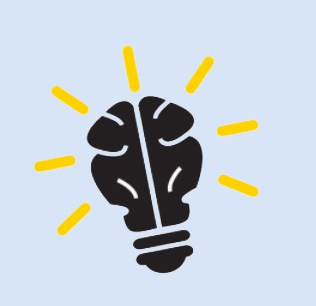 Remember that the most important thing about the holidays is to spend time enjoying the company of friends and family. Make it the main reason you enjoy holidays, and take the emphasis off of the food.
You can get family members together for a game of soccer, Frisbee, or touch football. Take a long stroll after the holiday meal with your aunt and uncle you have not seen for a long time. This will give you a chance to talk and catch up, relax, and enjoy each other's company.
2) Bring your own dish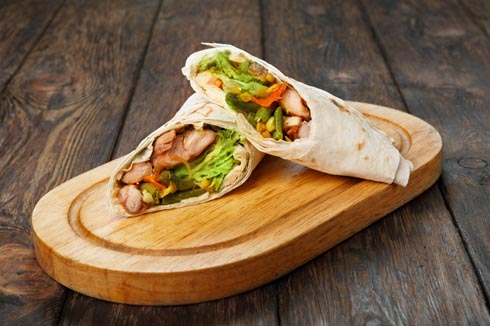 Communicate with your host about your nutritional needs related to diabetes, and if possible, bring a diabetes-friendly dish. This could be a vegetable tray with a low-carbohydrate yogurt dip. You can bring an assortment of stir-fry vegetables, or a diabetes-friendly dessert. Bring whatever you feel that will help you get through the meal. Try to avoid the high fat, carbohydrate, and calorie appetizers.
I recommend reading the following:
3) Stick to your plan, but have some of what you want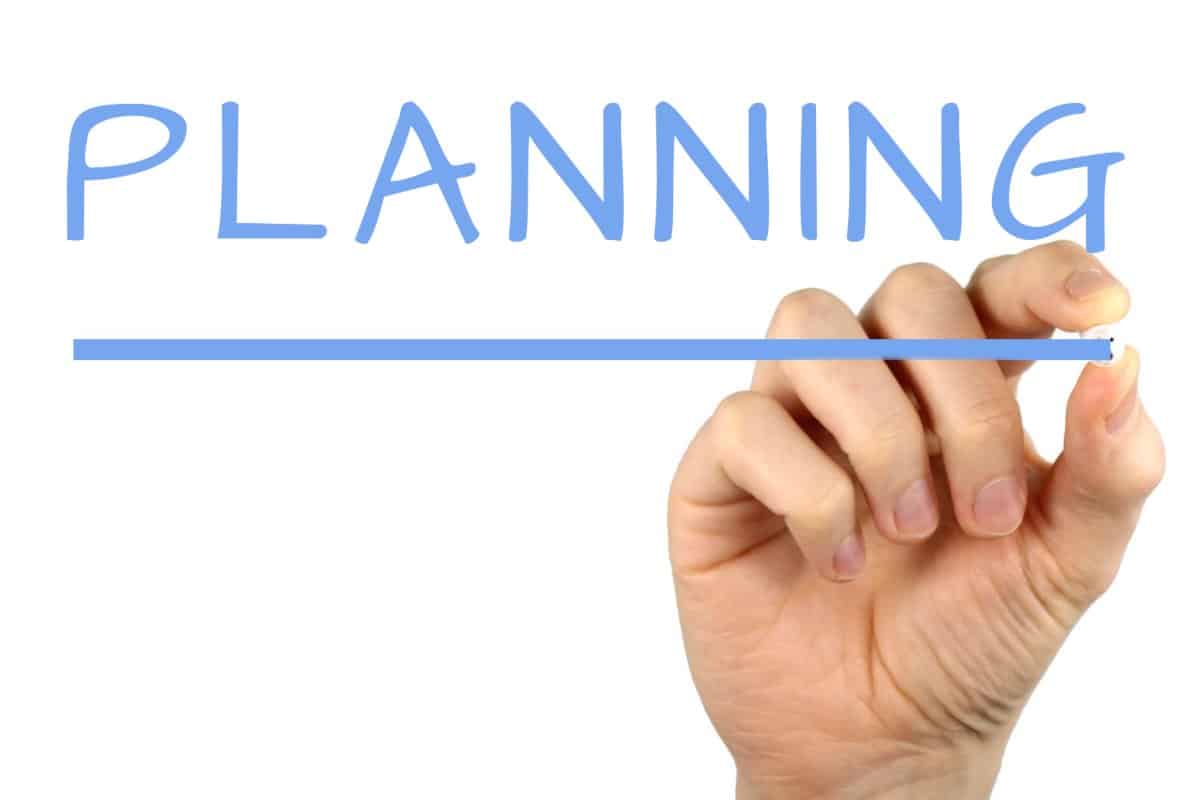 Do a quick visual scan of what will be served during the meal. Think about what your favorite carbohydrate choices might be, and plan to pick two of those, saving some carbohydrates for dessert if you so choose. Eat about the same amount of carbohydrates as you normally do (or only a few more).
If you like sweet potatoes better than mashed potatoes, pick sweet potatoes and forego the mashed potatoes. If you like stuffing more than rolls, instead you can pick stuffing. Think about your selections, and how you will set up your plate when you get to the holiday table.
4) Use the plate method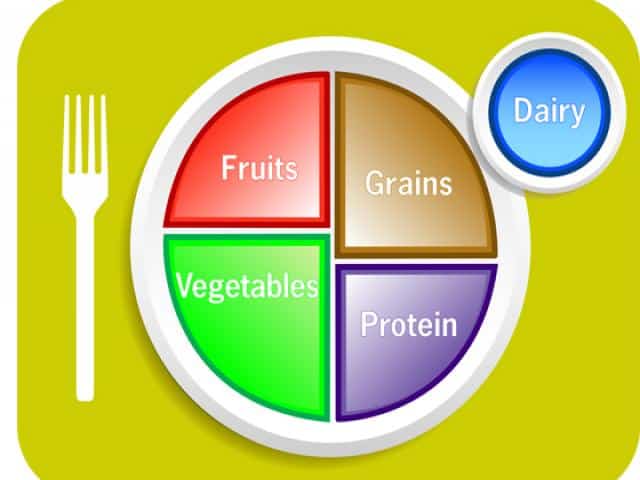 Build your plate according to the plate method, and forego seconds. Pick a few of your holiday favorites to build your plate around. If you want to try everything, get a tablespoon full of several, in the meantime trying to keep portions of carbohydrates over-all on target with your usual plan.
Load up half your plate with non-starchy, low carbohydrate vegetables. On one fourth of your plate, put a deck of card or palm size piece of meat or other protein food. Finally, on the other one fourth of your plate, pick your carbohydrate serving of choice.
Remember you will get two more carbohydrate servings at this meal, so that could be milk, fruit, or a higher carbohydrate dessert.
5) Snack before you go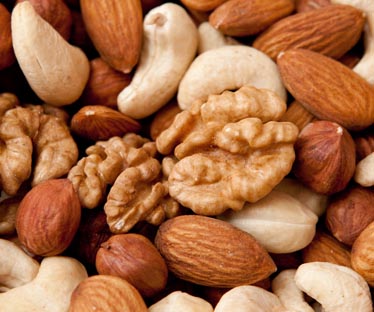 Eat a diabetes-friendly snack before going to the holiday dinner to help curb your appetite. Choose high protein, low carbohydrate, and high fiber snacks.
These will fill you up, won't raise your blood sugar, and are healthy. The fiber helps keep your blood sugar steady.
You can pick nuts, such as almonds or walnuts. Another good option is sticks of vegetables dipped in hummus. The following is a list of snacks that are great for this purpose. They all have five or fewer carbohydrate grams, and are considered free. They will not have a significant effect on blood sugar:
pickles (dill)
sugar free popsicle
¼ cup of salsa
vegetables (raw or cooked)
½ cup tomato or vegetable juice
diet soft drinks
sugar-free gelatin
tea (unsweetened, or sweetened with sugar substitute)
other sugar free drinks
Now let's look at a list of low carbohydrate snacks that you could use to curb your appetite. All of these have protein and fat, and are higher in calories than the free foods listed above. However, they will not have a significant effect on blood sugar:
eggs (hardboiled, scrambled, sunny-side up, omelet)
string cheese
½ cup of cottage cheese
2 tablespoons of hummus
15 olives (black or green)
¼ cup yogurt dip
celery and 1 tablespoon peanut butter
2 tablespoons of almonds
½ cup peanuts in shell, or 2 tablespoons peanuts (no shell)
½ cup sunflower seeds in shell, or 2 tablespoons sunflower seeds (no shell)
6) Drink water before the meal, and eat your salad first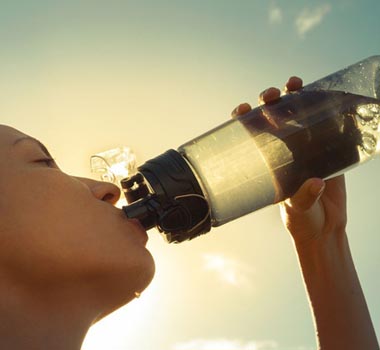 Drinking some water and eating your salad before you sit down to have your meal will help you to feel full before you get to the main course. This will likely lessen your desire to indulge when it is time to move onto heavier meals and desserts.
You should also feel more satisfied with a smaller amount of carbohydrates than you might have had if you had not eaten your salad or drank some water first. This is a great tip for use at all meals, not just the holidays.
7) Don't forget the dessert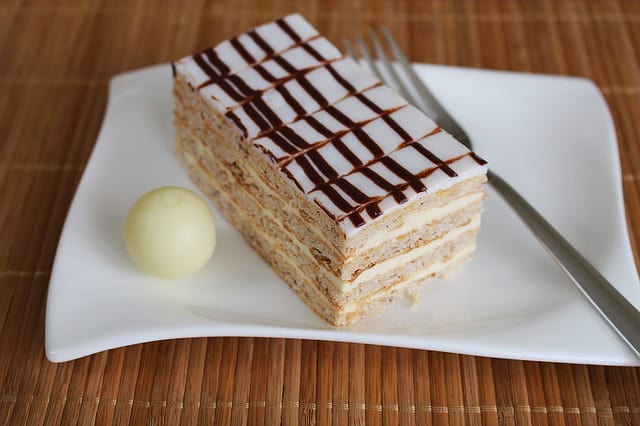 After all, it's the holidays. You should treat yourself. Don't forget about that one serving of a diabetes-friendly dessert, or even a regular dessert. Keep your portion sensible, and take that long walk or play that game of touch football with family after the indulgence.
If you aren't really a dessert person, you could swap it for another serving of your favorite holiday carbohydrates. The choice is yours.
8) Don't forget the left overs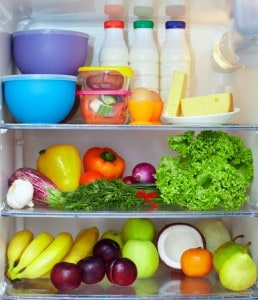 If there are left overs, pick up a few of your favorites that you did not get to try for a take home meal later. This way, you have had the chance to consume of all your favorites. If you didn't get the sweet potatoes at the dinner table, take some home and eat it for later or bring it for lunch tomorrow. Again, get your servings based on the plate method, and enjoy it later when you get home for another meal.
9) Don't skip meals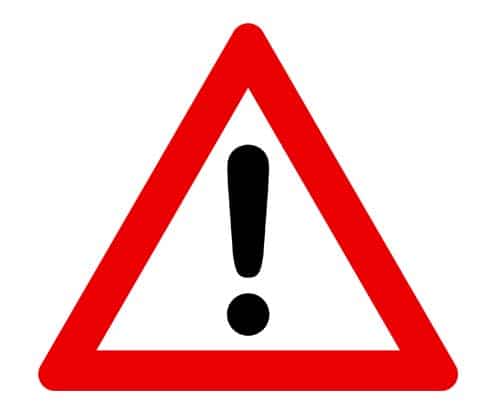 Avoid skipping meals to "save up" for a big holiday meal. It's best to eat regular meals at your regular scheduled time to keep your blood glucose in target. Skipping meals when you have Type 2 diabetes can cause your brain to signal to your liver that you are starving. In response to your "starving" state, this leads to your liver dumping glucagon into your system. Since you don't make enough insulin, or aren't able to use it well, you can get a high blood sugar from not eating. Eating regular meals and snacks will keep your blood sugar steady, and keep your liver from being unruly.
10) So you didn't do well at the holiday meal, and you over indulged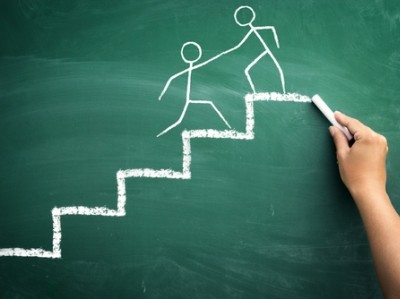 If you throw all of your will power out the window and over-indulge, remember to get right back on that horse by watching your carbohydrates for the next meal forward.
Let's face it. The meal has already been consumed, and is digesting as we speak. There is no reason to worry about it after the fact. Getting right back on track is the only thing that you can do in this situation. There is no need to beat yourself up. Being extra active will help to lower your blood sugar.
11) Get a move on it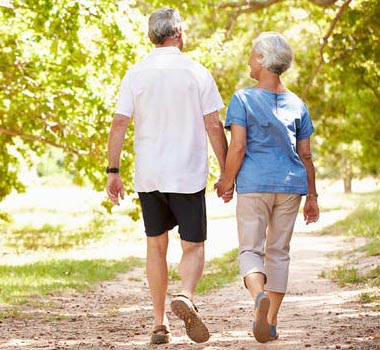 Exercise after your meal by enlisting family and friends to take a walk, play a game, or go for a bike ride. There's no better way to get some family bonding in than to get out in the outdoors together.
You could do any number of activities, from hiking, to playing Red Rover, to croquet, or Bocche ball. If it's raining, enlist the family in active charades, or a great game of twister. You could play Simon Says, and use exercises, like jumping jacks, to get kids in the family moving and involved in the family activity.
12) Be alcohol conscious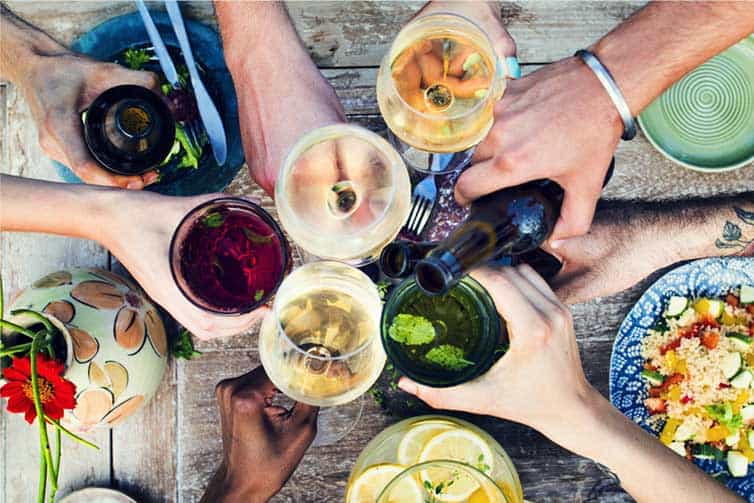 We are all aware that alcohol is involved in almost all holiday celebrations.. Keep alcohol to 1-2 drinks with food to avoid a low blood sugar. Remember that alcohol can raise triglyceride levels.
Make sure to count the alcoholic beverage as a serving of carbohydrates, as many are loaded with carbs. While we are not going to count carbohydrates over the holidays, we are still going to set up a reasonable looking plate, and enjoy ourselves. This includes alcohol, if having an occasional alcoholic drink is something you find enjoyable.
As alcohol by itself has a paradoxical effect on a person with diabetes, please limit alcohol consumption to 1 or 2 glasses. The carbohydrates in alcohol could raise blood sugar. However, alcohol can also cause a low blood sugar for up to 12 hours after its consumption, especially if the person is taking medications that lower blood sugar.
13) Check your blood sugar levels often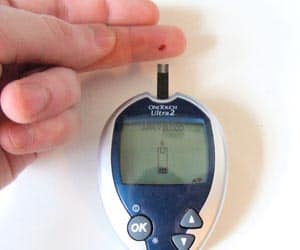 During the holidays and other times when you are off your routine, it's best to check your blood sugars more often. You will want to make sure that you haven't really caused your blood sugars to be at irrational numbers because of the holiday meal. The only way to know this is to check your blood sugar regularly during the holidays.
The last thing you need is an episode of Diabetic Ketoacidosis that puts you in the hospital. That's one way to spoil the holidays for you and your loved ones for sure. A few extra checks will alert you to potential problems, and will help you keep blood sugars as close to target range as possible during the holidays.
14) Get sleep and avoid stress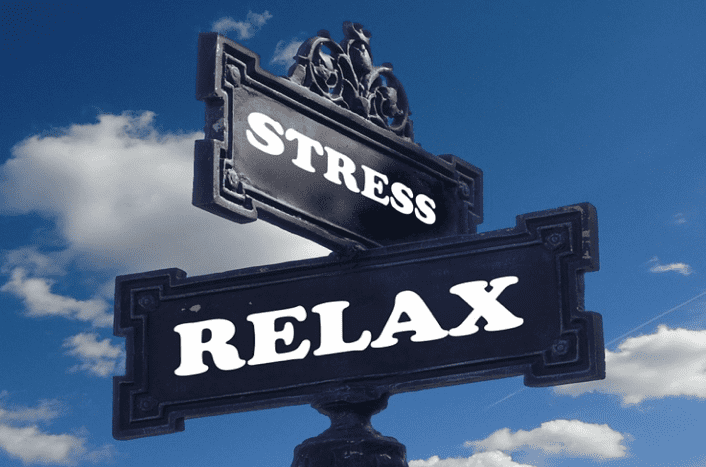 It's no joke that the holidays can be a very stressful time. With all of the travelling, running around, cleaning up after your guests, and wrapping presents, you can see why stress levels can go through the roof.
Make sure that you get plenty of sleep, and cope with daily stress by meditation, relaxation, or other methods that may help you.
15) Traveling during the holidays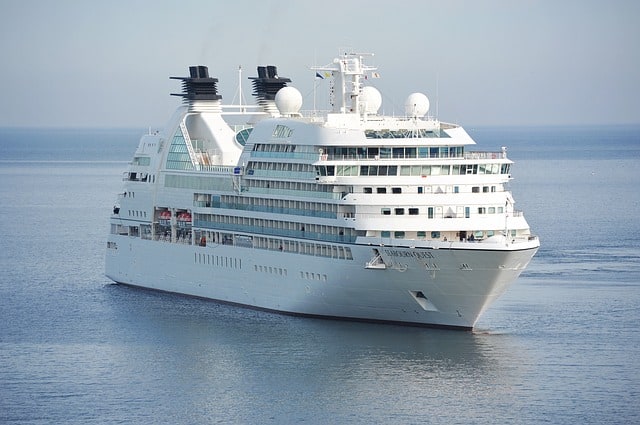 If you are traveling for the holidays, remember to plan ahead. Check out our article on how to manage your diabetes while traveling: https://www.thediabetescouncil.com/everything-you-need-to-know-about-traveling-with-diabetes/
Janice's perfect holiday dinner for diabetes
Here are some great recipes to try during the holidays.
Turkey tips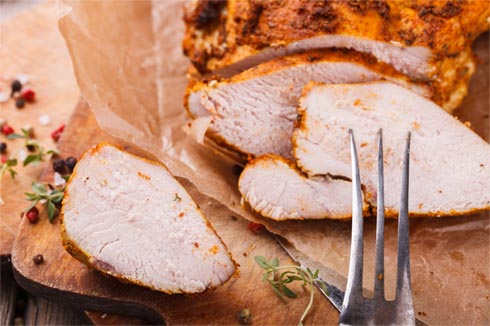 Janice bakes her turkey according to the following directions. After Janice washes her turkey, she coats it with a thin coat of olive oil, and she then uses a mixture of herbs and spices to rub on her bird. She keeps a meat thermometer at bay to make sure her bird is cooked thoroughly.
She also makes a trip to her herb garden to gather some fresh basil, oregano, thyme and rosemary which she uses to stuff freshly into the bird. This gives the turkey an incredible aroma that bakes from the inside throughout the bird. If you don't grow spices, you can pick up fresh ones in the produce section of your grocery store.
The following is a recipe for the turkey rub:
1 tablespoon smoked paprika
1 tablespoon salt
1 1/2 teaspoons garlic powder
1 1/2 teaspoons black pepper
1 1/2 teaspoons onion powder
1 teaspoon cayenne pepper
1 teaspoon dried thyme
Now just feast your eyes on that bird!
Roast vegetables with garlic, sea salt and pepper, and a big tossed salad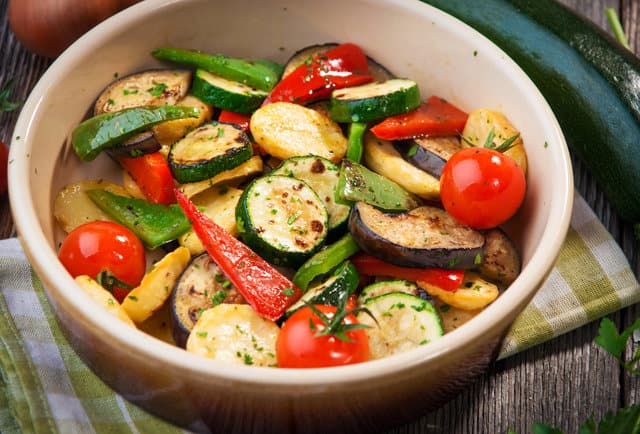 For a quick, easy and delicious vegetable side dish, lay your choice of broccoli, asparagus, green beans or other vegetables, including tomatoes, squash or zucchini, on a baking sheet. Spray vegetables with olive oil baking spray, or use a tablespoon of olive oil to coat the vegetables.
Chop or press several garlic cloves and mix in with the vegetables. Salt and pepper lightly. Place baking sheet in a pre-heated 375 degree oven, and bake for 25 minutes. The result is a crispy roasted vegetable medley, with loads of flavor. A bonus is that it is packed with nutrients.
Janice also prepares a freshly tossed salad with her favorite vegetables to eat first to help her stay full. That way, she is less likely to over-indulge in too many carbohydrate rich dishes.
Baked sweet potatoes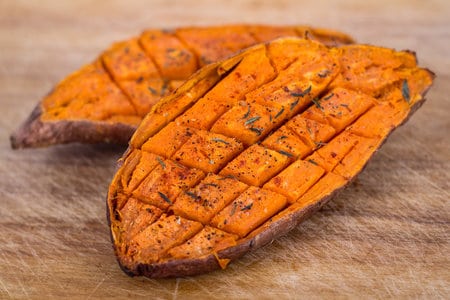 This is the easiest item on your holiday menu to prepare. Just wash the sweet potatoes, and bake at 400 degrees for about an hour. Sweet potatoes are naturally sweet so you can leave out all the butter, pecans, and brown sugar that go in a casserole.
If you can't do without the higher fat version, why not make it for your dessert treat? You can leave out the sweet potato as a side if you prefer to have your sweet potatoes as a dessert.
Mashed cauliflower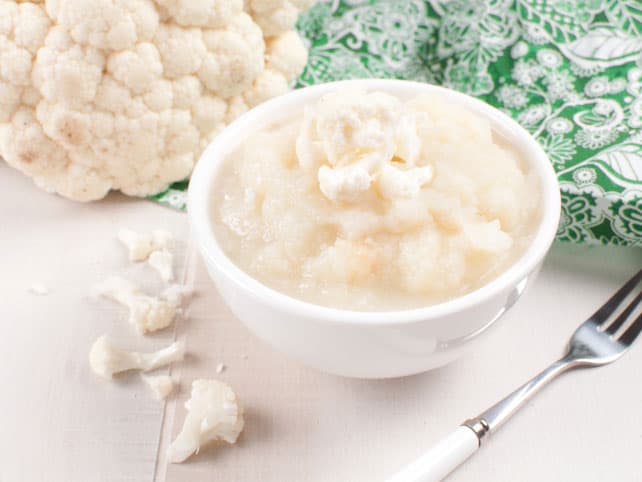 The recipe that Janice uses is from Diabetes Daily. It is a wonderful way to fool yourself into thinking you are getting a high carbohydrate serving of mashed potatoes. They taste delicious with fewer carbohydrates than your traditional mashed potatoes. They are equally loaded with flavor and contain over 200 percent of your daily Vitamin C needs.
Last but not least – dessert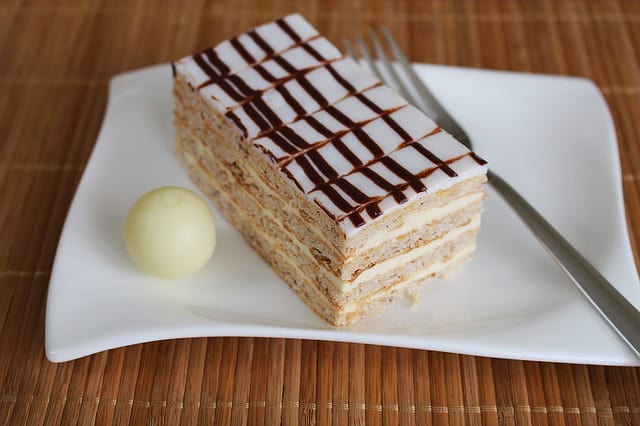 Janice likes dessert. She says that she mixes things up from one holiday to another, but the main thing that she makes sure to do is to pick one of her favorite traditional desserts. She makes some recipe substitutions to make a healthier version of it. That way, she is not tied down to one particular dessert, and she can fix whatever her holiday fancy of the moment is.
Over to you
We would love to hear from our readers about what they do to make the holidays enjoyable with diabetes. If you have any more tips or tricks that we have left out, please be sure to share them with us in the comments section below. We here at TheDiabetesCouncil strive to provide you with the most comprehensive and useful information in order to facilitate your life with diabetes. Please be sure to tell us how we are doing in the comments section below as well.
TheDiabetesCouncil Article | Reviewed by Dr. Christine Traxler MD on September 20, 2018