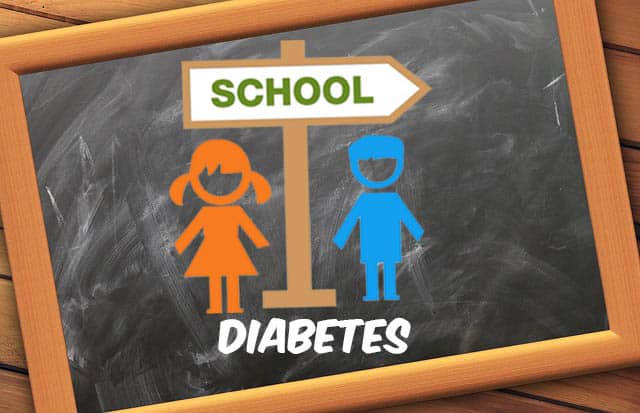 Sending your child off to school can be an emotional time for any parent. Saying Goodbye to your Type 1 child and trusting them in the care of someone else however is a whirlwind experience for many parents. Fueled by anxiety, fear, and worry, many parents find themselves often times concerned for their children's safety while at school.
In order to start the school year right, and help to minimize your fear and worry, you will want to establish ways to ensure you feel your child is safe and secure while in the care of school officials.
One way to do this is to educate them properly. If you are new to the world of diabetes and school management, you may be unsure of where to start, and even confused. Don't worry, we got you covered. In fact, this guide will lay out everything you need to know to ensure your child's safety while at school.
Diabetes Medical Management Plan (DMMP)
The first thing you will want to get prepared for your child's school is a diabetes medical management plan (DMMP). This is the plan that will lay out how your child's diabetes regimen should go when they are in the care of the school. You will want to work with your medical team to determine the best treatment methods for school ahead of time.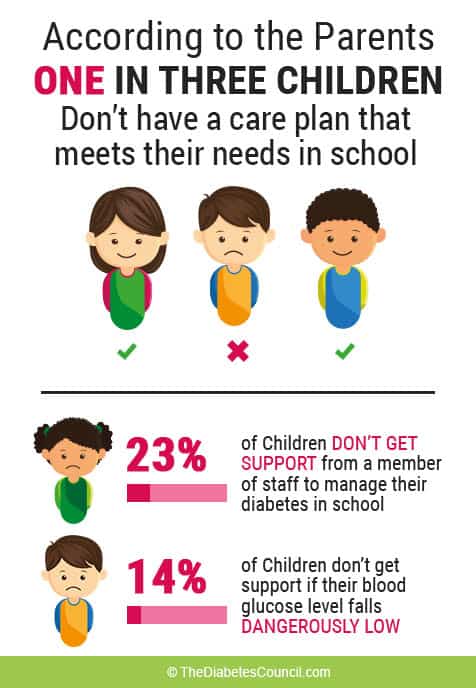 Things to Include:
After you have determined the right plan for your child, you will want to meet with your school nurse to review the DMMP and ensure they understand it.
504 Plan or Individualized Educational Program (IEP)
Different from the DMMP, they will take the information that is in your DMMP and spell out what the school districts responsibility is for your child's care. These plans are created to help protect the rights of your child while at school. One of the most important things to address is to ensure that everyone that cares for your child during the day has been properly trained. This could mean you may have to go into the school ahead of time and train a few teachers, the school bus driver, and more.
Low Blood Sugar Kit
You don't want to forget to create a 'low kit' which contains any treatment methods such as glucose tablets, juice boxes, and glucagon in case of an emergency. This kit should remain in the classroom with your child. You may want to have more than one low kit available so that you can keep one in the nurse's office as well. If your child is newly diagnosed or you are looking for new 'treatment' options, take a look at what some other PWDs (people with diabetes) use to treat low blood sugars.
I recommend these diabetes related articles:
Challenges at School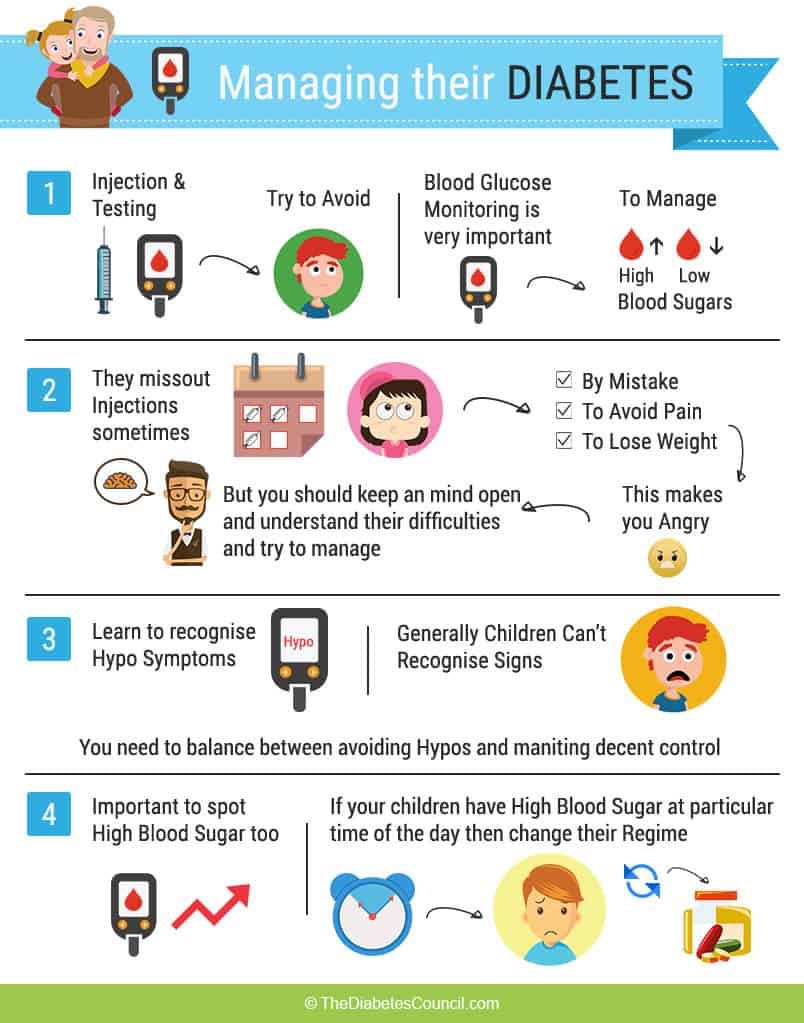 It's bound to happen, no matter how prepared you may be. There may be some disagreements about the care of your child's diabetes while they are at school. It's important to remember that the best thing you can do is to resolve the problem, this isn't a situation that should be handled with winning or losing. It is about coming together with the school and your child's health care team to determine what is in the best interests of your child.
Consider the following options to help you resolve any conflicts that may arise.
Educating
The first step in solving any issues at school is to educate yourself. You will want to educate yourself about the rights of your child. Next, you will want to educate the staff members at school, those who may be in the way of your child receiving the proper care. Typically, the issues that arise in school with diabetes is due to a lack of education and ignorance about the disease. Usually, many parents have found that when they educate school members about their child's diabetes and the rights of their child, the problems are resolved rather quickly.
Tips for Educating:
Work with school officials to help provide any additional information or training that they may need.
Some people have never known someone with Type 1 diabetes, so it's important to explain to them the difference between type 1 and type 2, which they may be more familiar with.
Negotiation
If the process of educating did not work, you might want to start the negotiation process. Going into this process you will want to make the assumption that everyone involved means well and they all want to ensure your child's safety while at school. You should try to come to an agreement with the school, but this doesn't mean you have to comprise or give away your child's rights.
Here are some key negotiation tips:
Listen to any concerns the school members may have and be sure you voice your concerns as well.
Take a list of key talking points you want to make sure are communicated at any meetings you have. Sometimes when we get really nervous, we tend to forget about what we wanted to say. Taking a list will help with that.
Be respectful and make sure the staff at the school treats you well. The best thing you can do is lead by example.
Where there is a disagreement on care and management, ask the school members why they feel this way. You may find out that they are only taking this stance based on misinformation or miscommunication. This will give you the opportunity to provide them with additional education to help resolve the situation.
Staff Training
Non-medical school staff should be trained on diabetes management, especially those that will have direct contact and care of your child. It takes a team at school to help ensure your child is properly cared for. The school nurse is great, but they cannot do it all by themselves, some schools even have one nurse that rotates between buildings, causing more concern for your child's care.
Training Procedure
Non-medical school staff should be trained in routine care as well as any emergency care. Here's how to proceed:
All members who are responsible for caring for your child during the day should be trained in the understanding of diabetes and how to properly handle an emergency situation.
A group of staff members may receive training from yourself or the school nurse.
The school nurse should be present for all training that you care completing to ensure everything is done according to the school's rules.
Going back to school with diabetes in tow can be an overwhelming process for many students and their parents, but it doesn't have to be. When you are properly prepared you can work to ensure your kids are properly cared for while you are away. Having the school working together on your side can make a world of a difference when it comes to your child's care.
TheDiabetesCouncil Article | Reviewed by Dr. Sergii Vasyliuk MD on June 03, 2020
Back to school resource from NDEP:
https://content.govdelivery.com/accounts/USNIDDK/bulletins/d0bcc