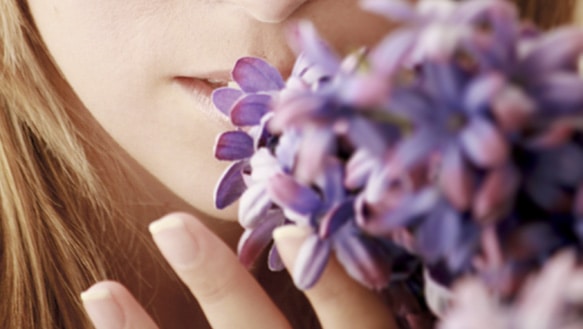 Our sense of smell helps us to remember memories, identify favorite desserts, the least desired food and so much more. The smell of grandma's chicken and dumplings cooking, pumpkin pie at Thanksgiving and other fragrant scents in our life help give our life richness.
Without an intact sense of smell, we would not be able to function properly. Think about it: throughout the day, we come across many different smells and scents that are either pleasing or help us determine in making food choices, or alert us about our safety.
On top of the good smells that provide aroma and pleasurable feelings surrounding foods or perfumes, scents may also alert us to dangerous and hazardous smells. We can determine if food has gone bad, if the smell of smoke is in the air or if there is a leak in the main gas line.
Knowing how much people enjoy smelling the roses, cookies baking and the smell of their loved one's cologne or perfume, it's hard to imagine being without a sense of smell. However, there is about one to two percent of the population in the United States that have a certain sort of sensory disorder.
Alma's story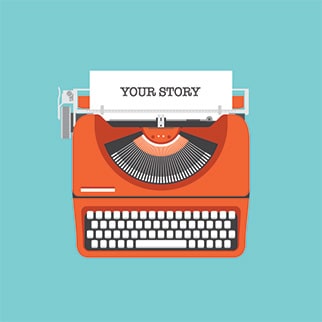 My grandmother, Alma, always wanted to go to the cafeteria in Johnson City, Tennessee, to eat. I remember going there with her. The food looked so good. It was visually pleasing and beautifully plated.
There was just one problem with the cafeteria food. Even though it looked amazing, it didn't smell or taste good at all. It was quite a disappointment to get this lovely plate of food only to find that it just didn't smell or taste as good as it looked. It didn't own up the look we were being sold.
My grandmother thought it was wonderful. All she needed was the sight of it to help her believe that it was the best meal ever.
She had lost her sense of smell and taste. Her loss may have been due to some of the medications that she was taking or due to one of her health conditions.
The lack of some of her senses made the cafeteria food pleasing to her, while the rest of us dreaded going there to eat. We knew what we were getting ourselves into!
I still remember how horrible the food there was, but we usually smiled and didn't complain because Grandma liked it, and we loved Grandma.
We definitely didn't mind when Grandpa picked the restaurant as there was nothing wrong with his senses!
What is a smell disorder, anyway?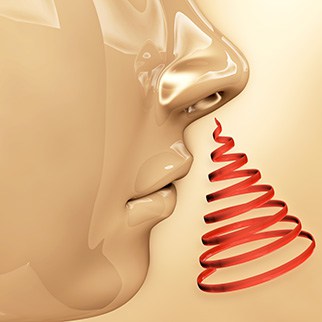 People who have a "smell disorder" have lost their sense of smell or the way in which they perceive smells has changed. This can happen related to medications, disease processes and other factors that we will look at in this article.
Difficulty with sense of smell or altered sense of smell is sometimes called hyposmia. It is a mild to severe loss of the ability to smell things in your environment.
A complete loss of your ability to detect the presence of odors is also known as anosmia. When you can't smell at all, it can put you in danger. I'll bet you didn't know your sense of smell was so important before reading this article. 1
How does our sense of smell work?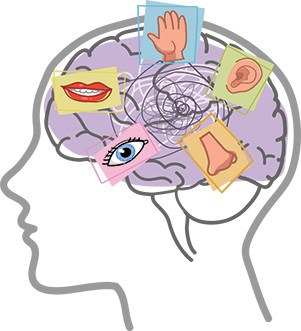 You may be wondering how your sense of smell works. For starters, we have some cells located in our nose. This group of cells are called the "olfactory sensory neurons."
These cells signal the brain when they detect odors. When you're at the fair, and you pass by the cotton candy booth, your nose picks up the smell and identifies it as cotton candy. It's amazing how our body works, and our sense of smell is no different.
Odors are identified by the brain through this group of cells called olfactory sensory neurons located in the nose, and through the roof of the mouth and our throats. Our ability to taste different foods is also determined by our sense of smell. The two senses work hand in hand to give us the sensory experiences of taste and smell. Another wonder of human anatomy!
A good example of when you might not be able to smell or taste much of anything is when you get a severe cold or the flu. Your nose is so congested that you are unable to smell anything. Since you are unable to smell anything, you are also unable to taste anything, to determine whether tastes good or bad.
You break out the bland foods and take your medications until you are better as your sense of smell and taste usually comes back within a couple of weeks at most.
Other things that play into our sense of smell besides our nose, throat and mouth, are our eyes. When you cut up an onion, your eyes will get red and tear up.
Our eyes help us to identify strong odors with this reaction towards them. This also works with strong irritants, such as aerosols and detergents, or gases that leak into the environment.
Causes and risk factors of SD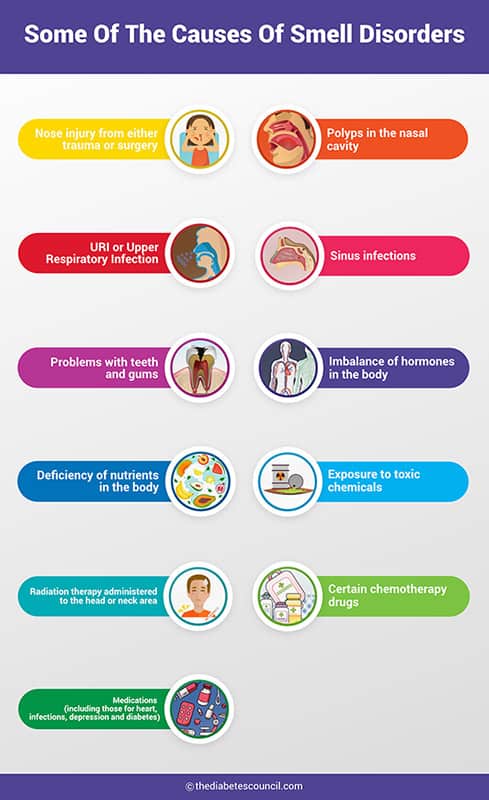 Smell disorders have many different causes. Besides having no sense of smell at all (anosmia), you can also have a decreased sense of smell (hyposmia). There is also dysosmia. This is when otherwise pleasing odors suddenly become unpleasant or the other way around. Dysosmia may also be when things start to smell different. People who once found certain smells pleasant find themselves being averted to that same smell.
Some of the causes of smell disorders are listed below:
Nose injury from either trauma or surgery
Polyps in the nasal cavity
URI or Upper Respiratory Infection
Sinus infections
Problems with teeth and gums
Imbalance of hormones in the body
Deficiency of nutrients in the body
Toxic chemical exposure
Radiation therapy administered to the head or neck area
Certain chemotherapy drugs
Medications (including those for heart, infections, depression and diabetes
Abuse of alcohol and drugs
The aging process
Cigarette smoking and tobacco use
Medical conditions (Alzheimer's Disease, diabetes, multiple sclerosis, Parkinson's Disease)
Male sex
Loss of smell may occur with menstrual cycle, though it goes away following the menses
How does diabetes affect your sense of smell?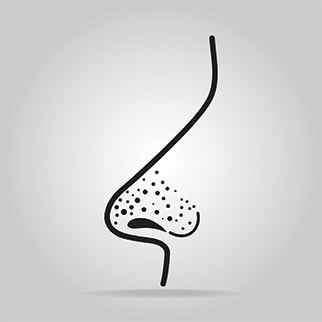 Neurologists have found through research that about fifty percent of people who have diabetes also have a decreased sense of smell and taste. Though diabetes affects the whole body, some complications of the chronic disease are not as well known as others.
The senses of smell and taste when impaired cause more of a problem for people with diabetes than one might realize. Before these senses start decreasing, one might not have realized how important they were.
They can also help calm a bad day. When you come in from work and your partner has a roast in the oven, the smell and the eventual tasting of the meal can automatically melt away the stress of the day.
Imagine if you were unable to enjoy the marvelous dinner your partner prepared. It would take away much of the pleasure from life, and add a good measure of stress.
Meal pleasure is reduced to texture and a light taste that may be off in perception. Something sweet may taste sour instead.
It's certainly not going to spice things up when you have a smell disorder. You will struggle to taste and smell your foods, making you skip meals and eat less.
This could have a negative affect on your diabetes leading to unwanted weight loss and/or the onset of depression, unless you were eating too much, in which case eating less may help. However, you shouldn't skip meals when you have diabetes.
Diabetes and smell disorders in research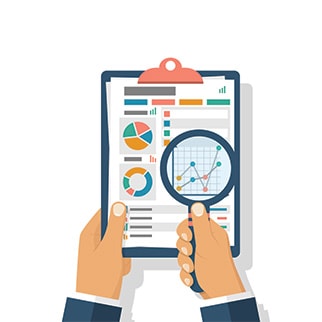 In a Swedish research including diabetic subjects, it was concluded that while the subjects did have an impaired sense of smell, it was mostly related to aging, belonging to the male sex and having nasal polyps. A direct link was not found to be specifically related to diabetes or using tobacco products (smoking).
However, for anosmia (complete loss of smell), researchers found it closely related to Diabetes Mellitus and nasal polyps as primary risk factors. It was suggested that people with diabetes do in fact have olfactory difficulties, as some patients with diabetes who develop foot wounds which progress into an infection with a foul odor can't notice the odors from the wound.
Other factors that link diabetes to smell disorders are increased dental problems experienced by patients with diabetes. Periodontal disease is a contributing factor to smell disorders and people with diabetes are more prone to developing periodontal disease. They are also more prone to other issues with the teeth and gums that cause changes in the senses of smell and taste.
Nerve damage from diabetes, called Diabetic Neuropathy, also contributes to smell disorders by impacting the cranial nerves. Problems with mandibular (jaw) dysfunction are also attributed to neuropathies and can cause more sweating in the facial area which is also a risk factor. 3,4
Metformin, a common oral medication for diabetes, may cause a strong metallic taste in the mouth which may distort the perception of smells. This usually clears up in about six months.
All in all, many research findings seem to suggest a link and further studies are needed to pin down the link between the two. 2
How can a smell disorder be diagnosed?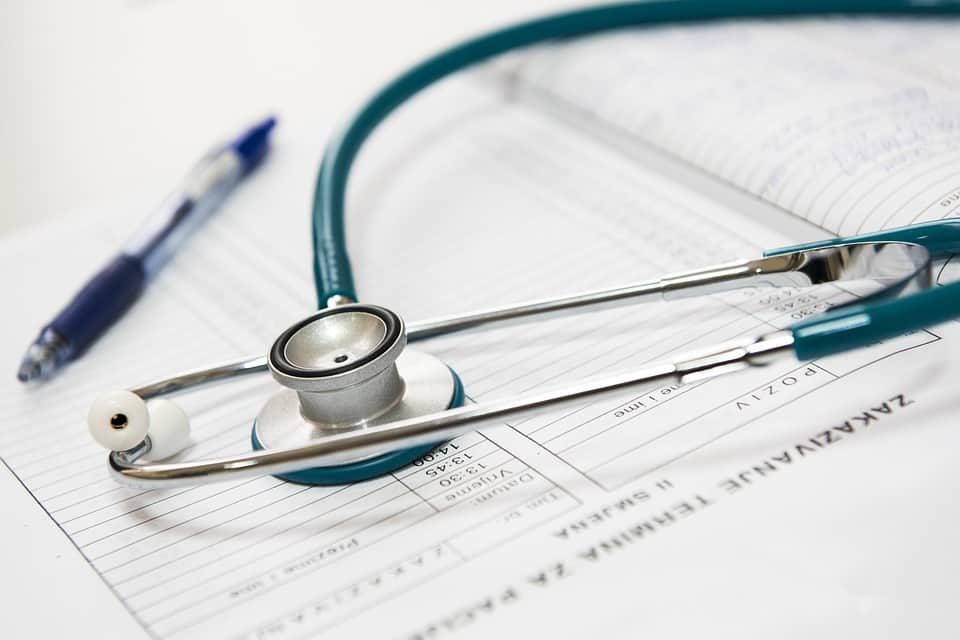 When people go to their doctor with a smell disorder, they will generally have complaints related to their ability to taste food. Knowing how your sense of smell and taste go hand in hand, this is not surprising.
What they're really seeing their doctor about is a problem with their sense of smell, even though they may not identify it as such. An ENT (Ear, Nose and Throat) doctor should be able to evaluate you appropriately for symptoms. These professionals are called otolaryngologists.
A thorough examination of the ears, nose and throat, and by performing certain tests, doctors can determine if you have a smell disorder. In some cases, they may also require a CT scan of your brain to successfully diagnose you.
One test that is done is a test using special beads that have specific odors in them where you are given the bead, asked to smell it, then identify the smell.
Treatment and cure options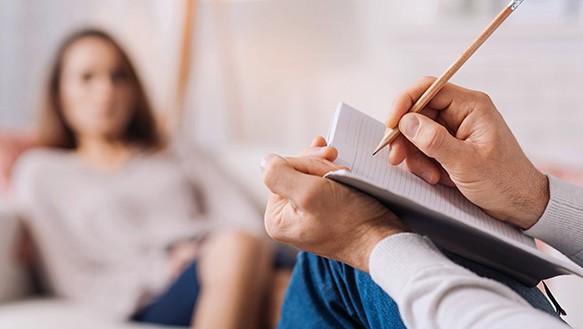 To treat disorders related to your sense of smell, you must first know what is causing it. If it's just a common cold, clearing up the cold with decongestants or by letting it run its course, generally, clears up the issue.
Sinus infections normally require antibiotics, so clearing up infection is important to bring your senses back. Polyps in the nasal cavity may cause sensory issues, so having the polyps surgically removed becomes important for bringing sense of smell back.
Issues with smell related to tobacco or smoking, drinking alcohol or using drugs usually clear up once you stop smoking, drinking or drugging. In these cases, it's simple to clear up a smell disorder, but in other cases, smell problems aren't always treatable.
When nerve cells in the nose, mouth and throat that detect smells are damaged by radiation or due to an injury to the head, there is no bringing them back. Therefore, loss of smell from these issues is permanent.
Similarly, loss of smell related to medical conditions such as diabetes, Alzheimer's and Parkinson's Disease usually doesn't come back. There may be cranial nerve damage that is irreversible due to such illnesses.
Talk to your health care provider if you think you've lost some or all of your ability to smell. It's important to rule out any serious causes and to explore treatment options.
Can it be prevented?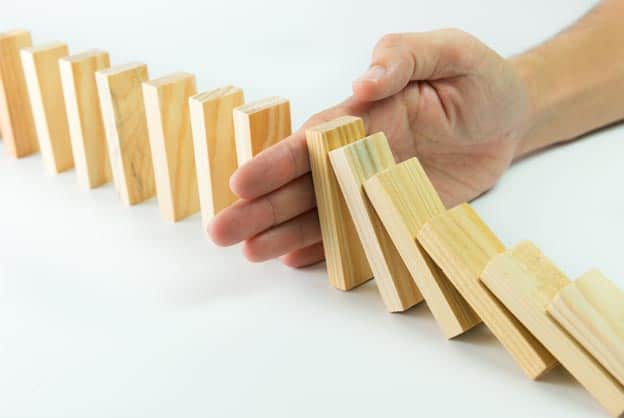 Not only can you prevent smell disorders in some cases, but you can also work on the protection and enhancement of your sense of smell. There is one method which is developed through research that helps called sniff therapy.
With this sensory therapy, you pick out about four good scents, such as roses, lotions, fruits or vanilla. You won't choose irritating scents such as aerosols or onions.
The process is simple. You just sniff the four scents about six times per day. This helps to fire up your nasal receptors and get them going.
Another process that helps with sense of smell is to slow down the eating process. Take your time, chew your food properly and in turn, release the aroma from the foods more slowly to also kick-start those nasal receptors.
FAQS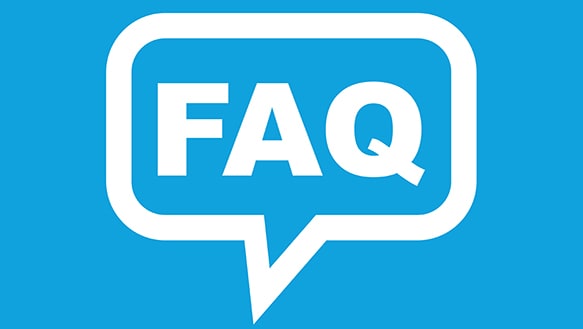 Can it be treated or cured?
In some cases, smell disorders can be treated and cured. Smell disorder from colds and sinus infections are cured as the cold or infection clears up. Other smell disorders, such as those due to diabetes, may not be curable. Controlling your chronic disease may help your symptoms. See above for treatment and cure options.
How common are Smell Disorders?
According to the National Institute of Health (NIH), elderly people are most affected by smell disorders. About one-fourth of males over age 60 and over ten percent of females over the age of 60 have difficulty with their sense of smell.
It can be dangerous to us when we don't know that the gas is leaking or we don't know if our food is spoiled because we can't smell it. It can also signify an underlying medical issue.
What can cause increased sensitivity to smell?
Another disorder that is the opposite of the ones we've been discussing above is called Hyperosmia. This is when you have an increased sensitivity to smell.
Its causes are either coming due to your genes or your family, from the environment (contaminants) or from benzodiazepine withdrawal.
Benzodiazepines are medications such as Valium, Xanax, klonipin and others in this drug class. We won't get too much into the hypersensitivities here.
When should I consider seeing a doctor?
You should see a doctor if you think that you have any alteration in your sense of taste or smell. Your insurance may allow you to consult with an Ear, Nose and Throat doctor, or you may need to first see your primary physician for a referral. Your doctor's office or insurance company will know if you require a referral to be evaluated for a smell disorder.
Does Smell Disorder cause unpleasant scents or no scent at all?
You can have either unpleasant scents or an absence of scents at all, as described above.
How serious are Smell Disorders?
They can be mild or serious, depending on the cause. See above for more information. Also check up with your doctor if you have this issue.
Can Smell Disorder cause other complications?
It seems strange that loss of smell would lead to depression, but it can. One of life's great pleasures is lost, and that's no small thing to most people.
Over to you
What do you think about smell disorders? Do you think you might have one? Is it related to diabetes, or to some other condition? Let's hear your comments in the box below.
TheDiabetesCouncil Article | Reviewed by Dr. Jack Isler MD on May 29, 2020