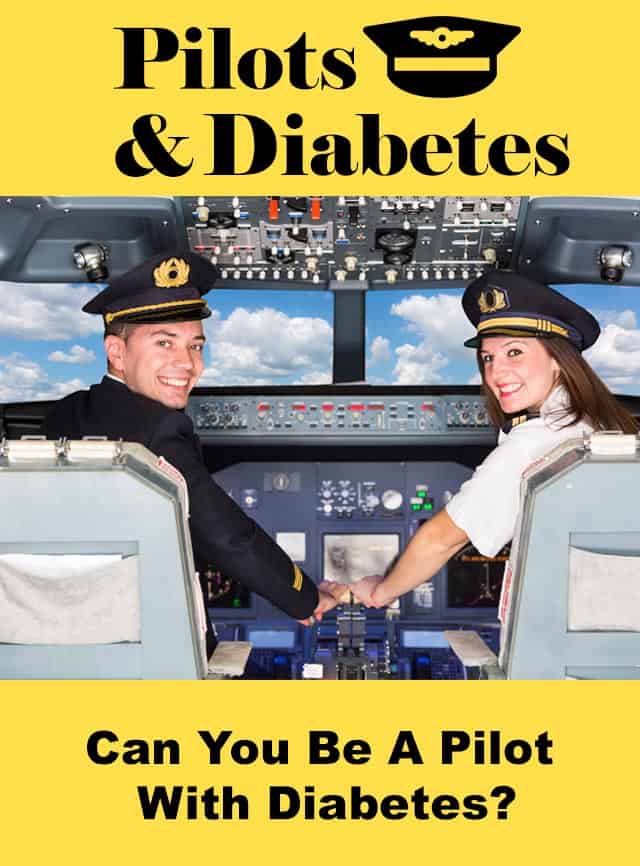 Update: On May 1, 2017, a new medical program called BasicMed went into effect that drastically changed the medical requirements for most class 3 certificated private pilots. For more information visit the following link: https://www.aopa.org/advocacy/pilots/medical/fit-to-fly-pilots. FAA changes can be found here https://www.faa.gov/about/office_org/headquarters_offices/avs/offices/aam/ame/guide/dec_cons/disease_prot/diabetes_insulin/
In this article we will explore whether or not you can become a pilot if you have diabetes. We will look at piloting for a commercial airline with diabetes and piloting for a private company with diabetes. We will also look at other jobs centered on aviation, such as being a flight instructor, or flying gliders and other small aircraft.
We will look at whether or not you can pilot an aircraft if you have Type 1, Type 2, or pre-diabetes. We will look at whether or not it matters if you are taking insulin, other injections for diabetes, oral medications, or are diet and exercise controlled.
We have already been looking at some promising careers that we can have with diabetes that is well-controlled.
We have looked at being a long-distance truck driver, an EMS/Paramedic, a Firefighter, an air traffic controller, and a law enforcement officer. We have looked at whether or not you can be in the military with diabetes. Now we take on the most difficult career to date.
*Becoming a commercial airline pilot with diabetes requiring insulin is prohibited by a blanket ban in the United States. It is one of 15 conditions that can disqualify you when you go for your medical certificate with the FAA.
So what's up? Let's look…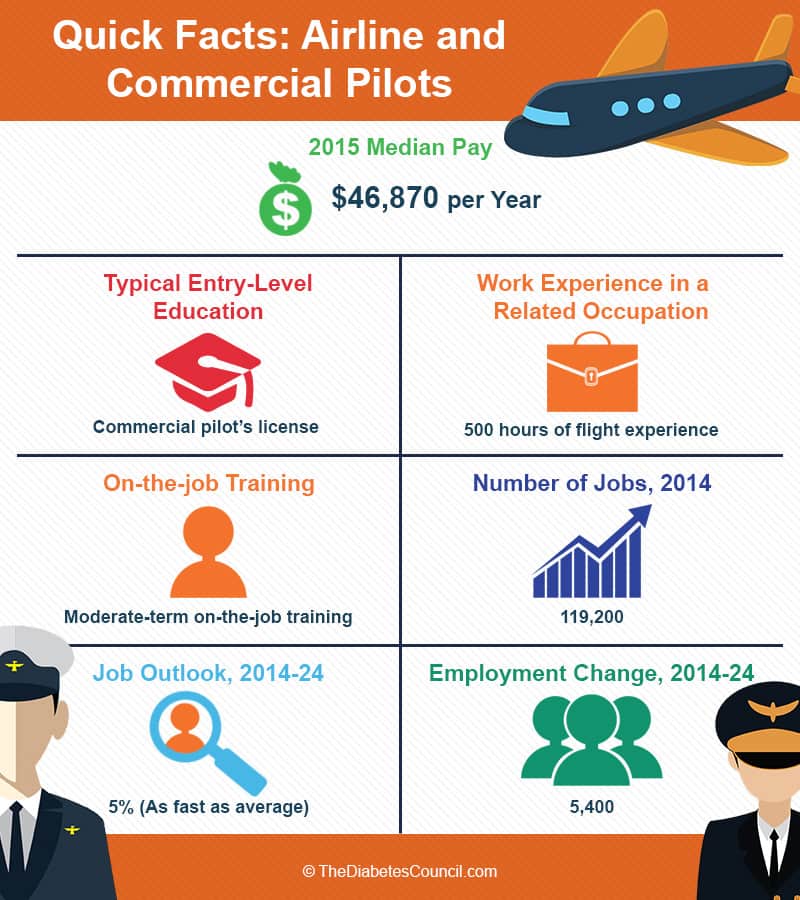 Type 1 or Type 2 insulin requiring diabetes
The Federal Aviation Administration (FAA) licenses all pilots in the US, and they provide Class 1, Class 2, Class 3 medical certificates. A person with Type 1 or Type 2 diabetes requiring insulin is exempt from the possibility of obtaining a Class 1 or 2 medical certificates. They are able to obtain a Class 3 medical certificate. This precludes commercial airline piloting for insulin requiring individuals.
For more detailed articles about diabetes management read the following:
So what will the FAA let me pilot with insulin requiring diabetes?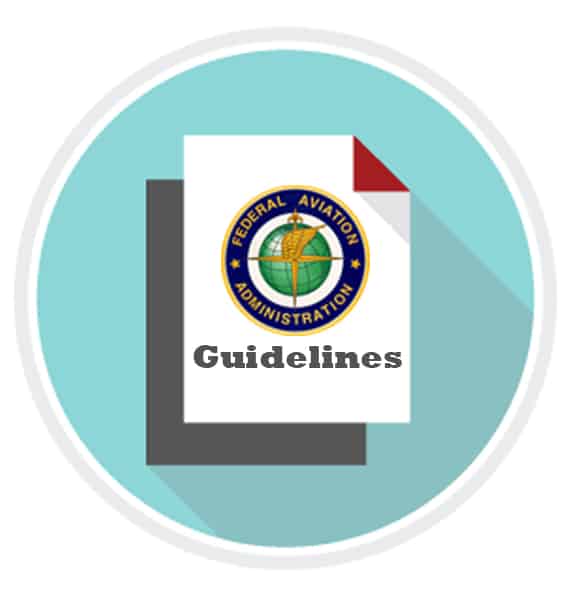 In the United States, you can get a third class medical certificate through a special issuance procedure, but it only allows for private, recreational operations, flying as a student pilot, flying as a flight instructor or flying as a sports pilot. Not every person with diabetes taking insulin will qualify, as you have to have excellent control over your diabetes before the FAA will let you pilot a private aircraft.
(Actually, a sport pilot does not require a medical certificate; just a valid driver's license and no knowledge of a medical deficiency that would make the pilot unable to safely operate the aircraft. ~Gary Crump, AOPA)
The A1C guideline is a little higher, at less than 9 percent. This is because the FAA would rather that you have blood sugars that are a little high instead of a low blood sugar for safety reasons. The special issuance offers full private pilot privileges. You will be able to fly within US borders. Each year, you will be required to have your check-ups every three months and to submit the reports each year to the FAA.
(This is factually correct, but the emphasis should be on an A1c that is well below the maximum allowed for aeromedical certification purposes.  The FAA (and the treating physician, probably) would prefer to see control in the 7.0-7.5% range. The reason for allowing it to be as high as 9.0% is correct as stated. ~Gary Crump, AOPA)
As stated, your A1C will need to be under 9 percent, and you should have absence of low blood sugars, complications, etc. The guidelines are the same as what is listed below under, "Process for those not taking insulin to obtain medical clearance (Class 2 or Class 3)." These certificates are by special issuance also.
It's important to note that there is one commercial use allowed by pilots with diabetes holding a Class 3 medical clearance. They are allowed to fly for compensation when they are acting as a Certified Flight Instructor.

Let's break down the medical certificates below:
Class 1, 2, and 3 medical certificates for pilots in the US:
Class 1 medical certificate– provides the most privileges, and allows for commercial airline piloting (is required for pilots exercising Airline Transport Pilot privileges for Part 121 air carriers. ~Gary Crump, AOPA)
Class 2 medical certificate – provides less or limited privileges for a commercial airline pilot (other commercial flying for compensation or hire. ~Gary Crump, AOPA)
Class 3 medical certificate – allows for piloting private planes, gliders or other small aircraft, being a flight instructor, or flying during lessons (required for student pilots, recreational, and private pilots, for non-commercial flying, but also includes flight instructor privileges for compensation. ~Gary Crump, AOPA)
A Class 1 medical certificate provides unrestricted commercial pilot privileges. This medical is the most desired one and is required for entry into the airline industry. This one expires after 6 months if the pilot is over 40 years of age. It expires in 12 months if the pilot is under 40 years of age. However, higher classes can lapse into lower classes if not renewed at the required time to maintain the higher class. For example, if a pilot is under 40 at the time of his/her Class I exam, it would lapse into a Class II in 6 months (if not renewed) and then into a Class III (for an additional 48 months) if not renewed at the end of the 12 months for another 4 years.
(If the applicant is age 40 or older, the medical would expire for all classes after 24 calendar months. ~Gary Crump, AOPA)
Valid for 12 months, and include privileges of a commercial pilot, with some restrictions. There are regulations for what things the pilot with this certificate will need to do in flight under the heading, "Now that you have your medical, what do you have to do while in the air?"
Valid for 5 years if under 40, or for 2 years if over 40. This provides pilots with no commercial privileges except for acting as a Certified Flight Instructor. They are able to pilot privately (without compensation), in any type of aircraft they are licensed to fly. See more information under the heading, "So what will the FAA let me pilot with insulin requiring diabetes?" above.
A pilot must renew a medical certificate on time. Otherwise, a Class 1 certificate can lapse down to a Class 2 certificate, or even a Class 3 certificate. An example reads, "if a pilot is over 40 at the time of his/her Class I exam, it would lapse into a Class II in 6 months (if not renewed) and then into a Class III if not renewed at the end of the 12 months for another 4 years." 2
Very good article, and we appreciate the continual support for our pilots who are on insulin. https://t.co/m2Rj9pLU57

— AA Pilots (@AlliedPilots) August 4, 2016
The bad news, and the good news for insulin requiring diabetes

The bad news is that if you have diabetes and you have to take insulin, you will not be allowed to pilot for a commercial airline in the United States. The good news is that you could pilot for a commercial airline in Canada or the United Kingdom. Those countries allow for pilots with well-controlled diabetes that require insulin through a medical waiver program. The United States will allow those pilots to fly in US airspace.
The fact that the United Kingdom and Canada are ahead of the United States Federal Aviation Administration (FAA) suggests that the United States will one day follow suit, as the American Diabetes Association (ADA) continues to advocate for pilots with diabetes. These two countries are the only countries that allow someone with insulin requiring diabetes to fly commercially.
This gives hope for those with diabetes who wish to take to the wild, blue yonder.
More good news- Type 2 not requiring insulin
If a person with diabetes has been under medical treatment for at least 60 days, and they take something other than insulin for their diabetes or control it with diet and exercise, they may be able to receive a special medical clearance from the FAA. It is possible to obtain a Class 2 or Class 3 medical certificate to be a pilot. A Class 2 medical certificate allows for commercial flying with limited privileges, as stated above under, "Class 2 privileges for pilots." According to Jason Harmon, he believes it is possible to get a Class 1 medical with type 2 diabetes treated with oral medication.
(Diet controlled diabetes is handled under a CACI (Conditions AMEs Can Issue) that allows an unrestricted office issuance if there is evidence of good control without meds.  First class certification is definitely allowed for oral controlled medications, based upon the specific medication being used and the total number of meds needed to maintain control. ~Gary Crump, AOPA)
(In the discussion with Jason, the FAA policy has not changed; however, the language in the Guide for Aviation Medical Examiners has changed such that the FAA is now willing to consider any applicant for a first or second class medical if the applicant can provide adequate assurance that he/she is not likely to experience an episode of hypoglycemia.
The FAA is actively reviewing literature and working to draft a policy that would provide a basis for allowing special issuance certification for commercial operations.  They are focusing on a couple of areas, including Continuous Glucose Monitoring requirements and whether or not an insulin pump should be a requirement for consideration.  There are probably a number of other things being considered, but those two came up in a meeting I had with one of the docs reviewing the policy within the FAA. ~Gary Crump, AOPA)
Excellent news- diet and exercise controlled diabetes and pre-diabetes
If you have diabetes controlled by diet and exercise alone, you will be granted medical clearance, unless you have other medical problems that preclude you from being a pilot. These people with diabetes are able to obtain all classes of medical clearance (Class 1, Class 2, or Class 3). Unless they start on medication, no special issuance is required. A person with pre-diabetes doesn't need special issuance either.
Process for those not taking insulin to obtain medical clearance (Class 2 or Class 3)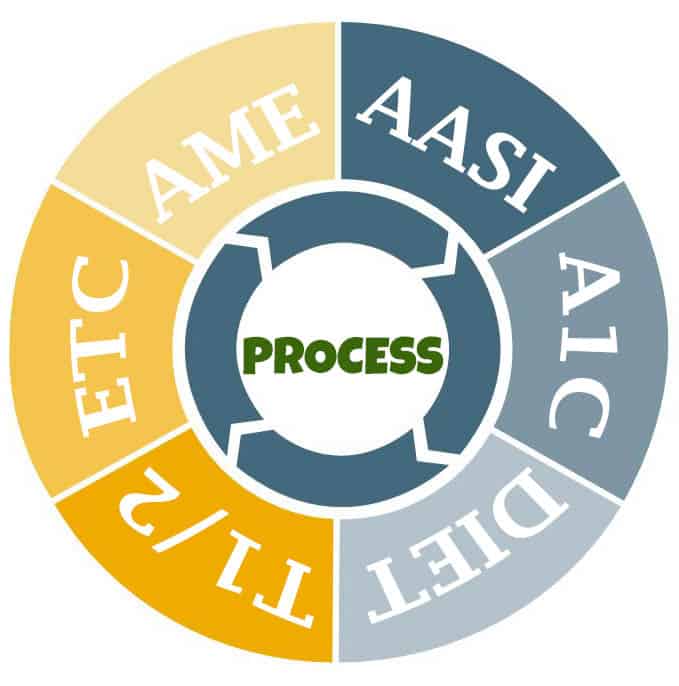 The Aviation Medical Examiners (AME) provides the Assisted Special Issuance (AASI) process, and a person with type 2 diabetes who does not require insulin can obtain a "Diabetes or Hyperglycemia on Oral Medications Status Report." There is a list of acceptable medications and combinations of medications (see the chart from the FAA guidelines below). In addition, a pilot with diabetes not requiring insulin will need to provide:
A current physician report, including:
A statement of compliance with the airman's diabetic diet
A statement regarding symptoms, history of hypoglycemic events, and any heart, kidney, nerve, or vision complications
A1C level within last 30 days
Proper wording of the AME's letter can save you a lot of unnecessary red tape. You want to pick an AME that has experience, as opposed to one that is new to this process.
The pilot with diabetes that does not take insulin must also show that: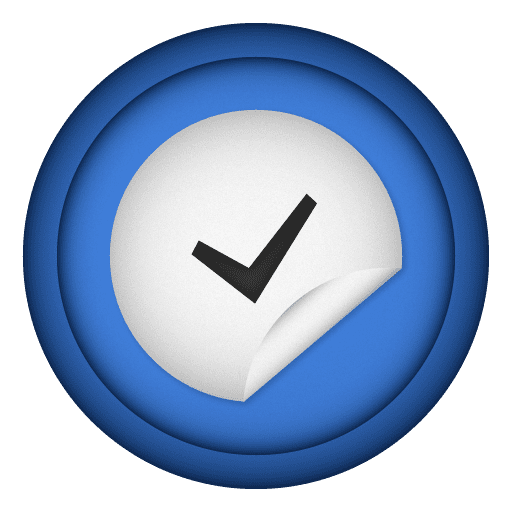 Their A1C is less than 9 percent
They have absence of severe low blood sugars that require assistance from another person to administer carbohydrates, glucagon, or other actions
They have absence of blood sugars less than 70 mg/dl
They have absence of hypoglycemia unawareness
They have an absence of complications of diabetes
They do not use the medication Symlin (pramlintide), or any other medications or combinations that are not on the list (or more than 3 diabetes medicines)
They have an absence of Emergency Room visits and hospitalization for diabetes
You may read the guidelines in detail here: https://www.faa.gov/about/office_org/headquarters_offices/avs/offices/aam/ame/guide/special_iss/all_classes/diabetes/

American Diabetes Association's stance
The ADA is working to get the FAA to recognize that individualized assessment is the way to go and that a blanket ban is not justifiable due to discrimination.
The ADA strives to promote awareness and institute change. In the case of being a commercial pilot, the ADA maintains that a person with diabetes can perform any job function, including that of a commercial pilot with appropriate medical clearance. They also maintain that they can be as safe as a pilot who has no diabetes1.
What happens when commercial pilots get diagnosed with diabetes?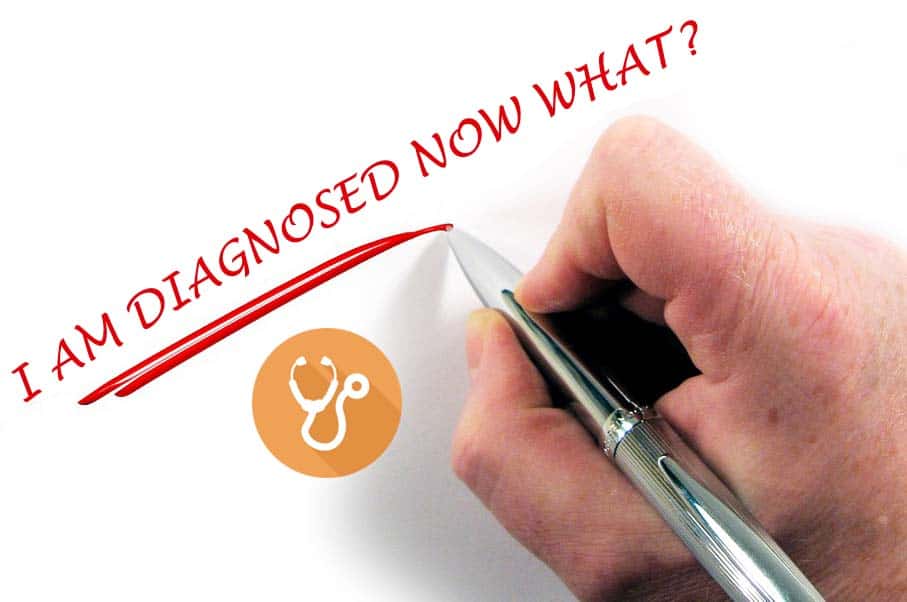 If you go for your yearly medical, and they find blood sugar in your urine, then they will be doing an A1C to measure your average blood sugar over a 2-3 month time period. If you are diagnosed with Type 1 or Type 2 diabetes, and started on insulin, the FAA will ground you. You will lose your job. You will not be able to fly in commercially in the US, no matter how well-controlled you are.
It doesn't matter for piloting that your A1C is below 7 percent, that you are complication-free, or that you've had no hypoglycemia. With the blanket ban, until it is lifted, persons requiring insulin are not allowed to pilot a commercial plane in the United States. It doesn't matter if you were already a pilot. Hopefully, this will change very soon.
Conversely, if you are diagnosed with Type 2, and you need to be placed on oral medications or other medicines for diabetes that are not insulin, you will go through the medical clearance process as specified above under the heading, "Process for those not taking insulin to obtain medical clearance (Class 2 or Class 3)".
Now that you have your medical, what do you have to do while in the air?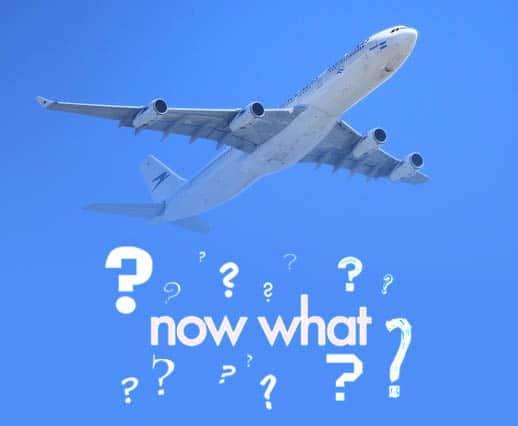 The FAA also has regulations for checking blood sugars prior to and during flights. You also must check your blood sugar prior to landing. You are responsible for having your glucometer and needed supplies. Generally blood sugars are checked every hour while in flight. If the pilot's blood sugar is less than 100 mg/dl, he is required to consume 20 grams of carbohydrates.
If a pilot's blood sugar is greater than 300 mg/dl, the pilot is required to land at the nearest airport. The pilot will not be allowed to take off again until blood sugars are between 100 and 300 mg/dl2.
Acceptable diabetes medications to pilot with diabetes
The FAA has a great flow chart that you can look to see if your medications would preclude you from being a pilot with diabetes. Note that more than three medications on your plan is prohibited.
Here it is below3:
https://www.faa.gov/about/office_org/headquarters_offices/avs/offices/aam/ame/guide/media/diabetesmeds_acceptablecomb.pdf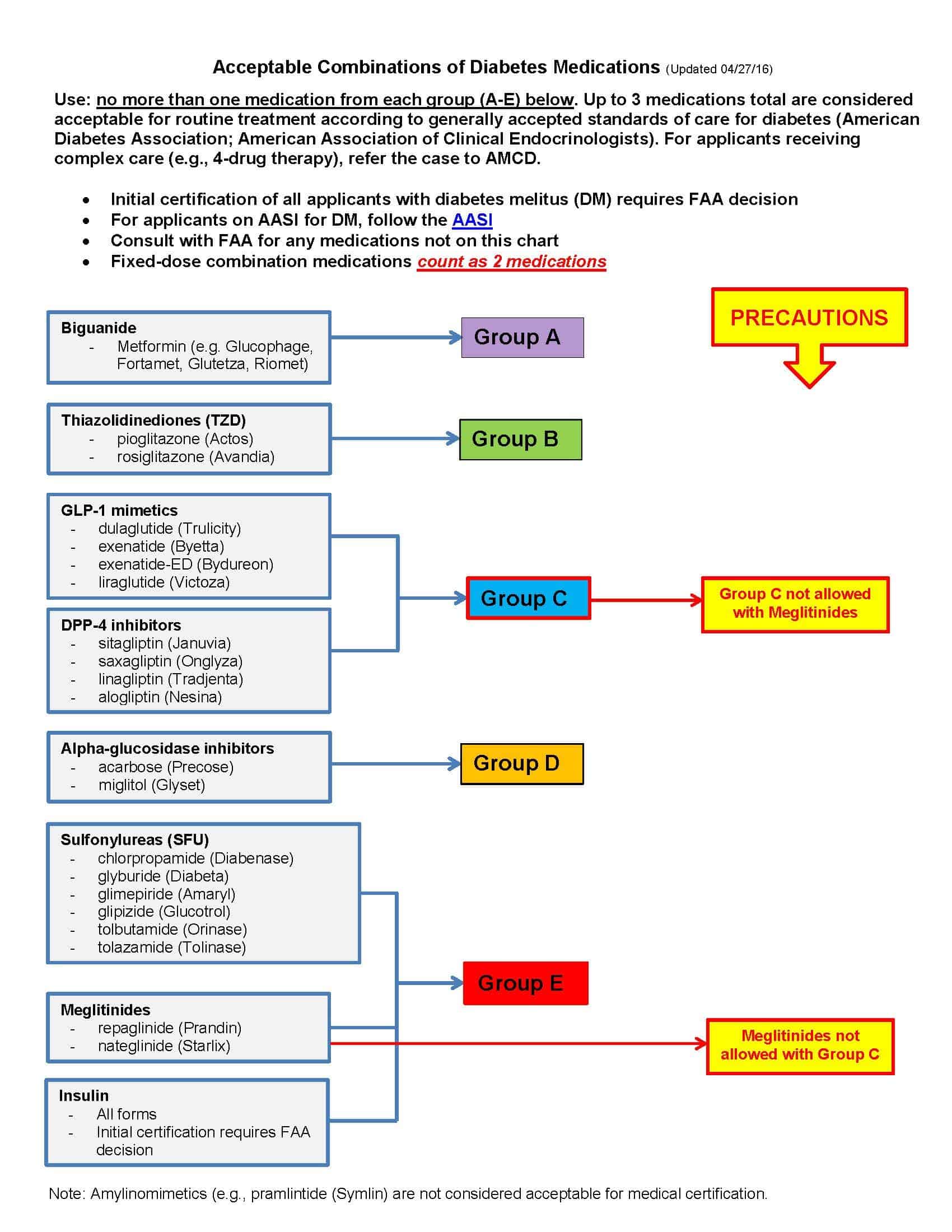 Safety vs. discrimination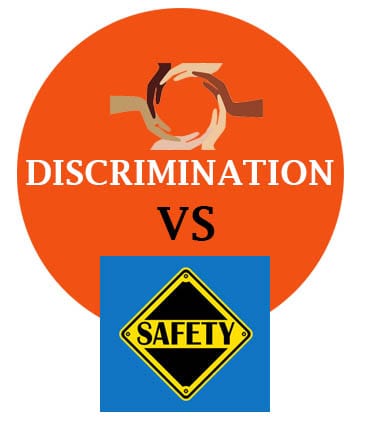 There are many different medical conditions that can render a commercial airline pilot as unfit medically. Diabetes is one of them. Safety is the number one priority. Pilots are responsible for hundreds of lives, but they still should be given the opportunity to show the FAA and other government licensing authorities that they are capable of managing their diabetes in order to be safe in the airways.
US red tape – is it longer than the UK's and Canada's red tape?
So why is the United States behind when it comes to recognizing that technology and medical advancements have made it possible for someone on insulin to be safe in the air? Good question, so let's look at it.
It may be for the same reasons that medicines and technologies are approved quicker overseas. With reasonable speculation, it's likely that the government red tape is so long in the FAA that they just haven't caught up yet. It may take a few folks bringing up an anti-discrimination case to get the ball rolling.
Canadian pilots taking insulin can fly = hope
The history of diabetes and aviation in Canada includes enacting a new Canadian Constitution in 1982. In the Constitution, it states that no one should be discriminated against due to their disability.
In 1992, the Civil Aviation Medicine Branch of Transport Canada started to look at the regulations, and formed a group to revise the guidelines. The change was that people with diabetes who take insulin could now be considered for a medical waiver if they can control their diabetes within certain stringent regulations.
A commercial pilot in Canada must show that he can recognize and control his diabetes symptoms. Blood sugar is to be at a higher level than what is advised during flight times. This is to minimize the risk for a low blood sugar while in the skies. Due to a possible impact on long term health that periods of high blood sugar may cause, the pilot must agree to this.
Pilots are required to perform frequent self-monitoring of blood glucose. This is between 5.5 and 15.0 mmol/l. They must of course carry their quick-acting carbohydrates at all times, and there is a co-pilot available to take over as always in the event of an emergency4.
The United Kingdom, too? (Blimey!! Noo jist haud on!)
The United Kingdom followed suit in August, 2012, and began to look at persons with diabetes taking insulin on a case-by-case basis. Pilots in the United Kingdom that can prove they are fit can fly UK skies. In addition, they have special permission to fly in United States air space.
What can I do in aviation in the US if I can't fly commercially on insulin?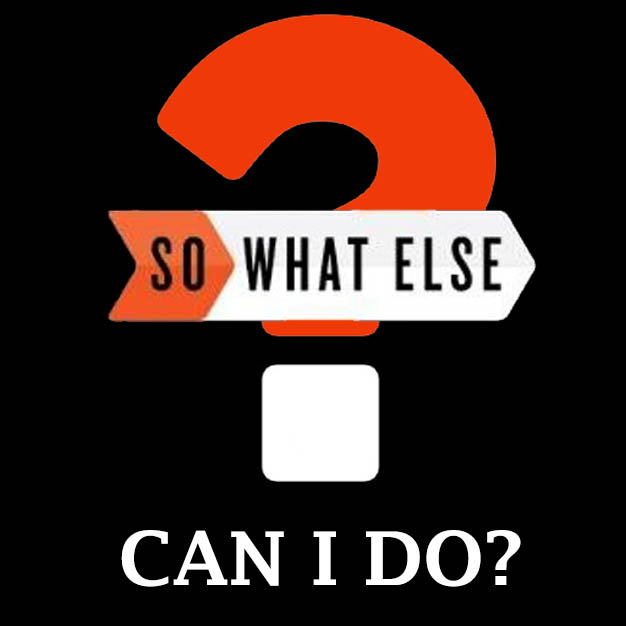 Since 1996, it is possible to obtain medical clearance to fly privately without compensation. You can also become a flight instructor, and work with flight simulators. It's permissible to fly gliders and other aircraft with a medical clearance, as well as attend flight school and be able to pilot the plane with an instructor. These activities require a Class 3 medical certificate in the United States. Currently, only six countries around the world permit flying privately with insulin requiring diabetes. Those are the USA, Canada, UK, Ireland, Australia and Israel. The Philippines has one known person, a British person, whose license was based on an existing overseas license and protocol for flying with diabetes (from memory, the USA's system). The Philippines does not have a formal system in place.
Getting involved
The Flying with Diabetes (FWD) team raises funding for the Juvenile Diabetes Research Foundation (JDRF), by raising awareness that people with diabetes can be excellent pilots. They involve children, families and local communities in the fight against diabetes. There are 15 events scheduled by Flying with Diabetes in 2016. They are listed on the website in the references below5.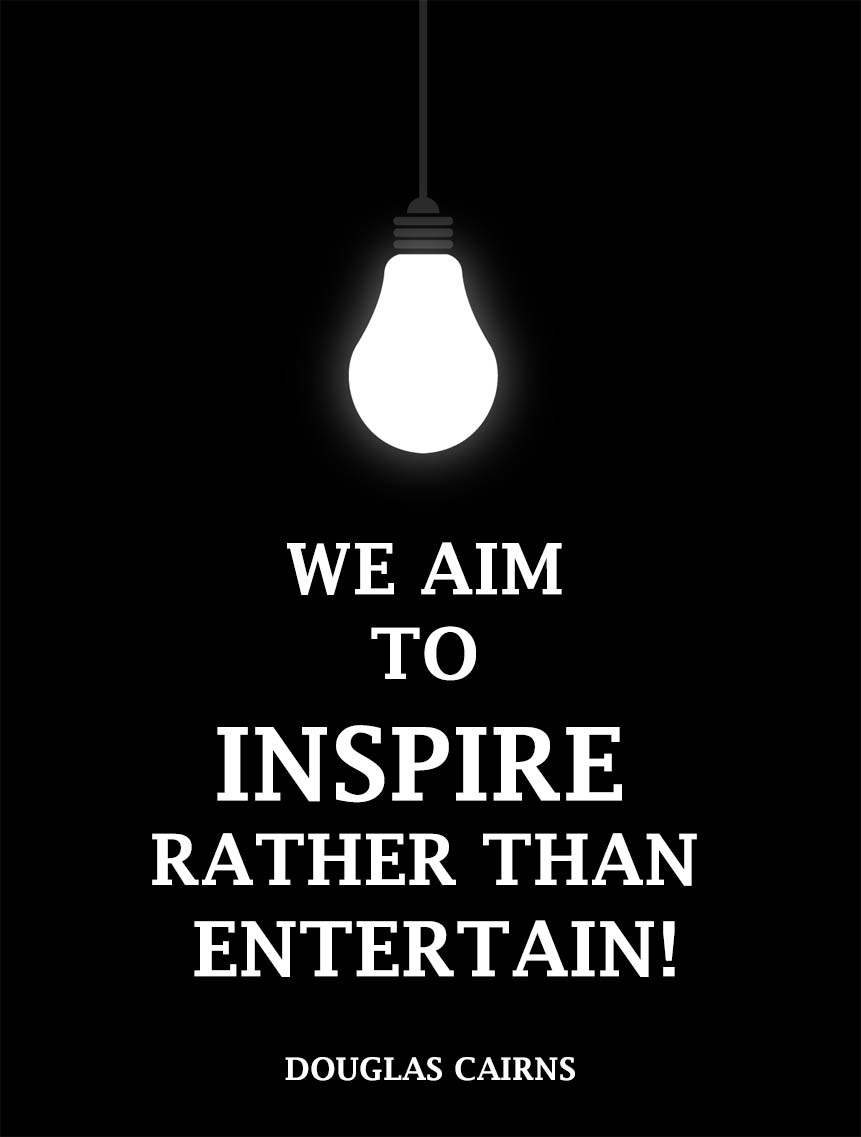 From Douglas Cairns, who I interviewed, of Flying with Diabetes, "Many thanks for including the Flying with Diabetes section on how to get involved with Flying with Diabetes. The Flying With Diabetes Team carry out fly-past and aviation displays to support outdoor diabetes fund-raising events, including JDRF One Walk events, plus diabetes youth camps. "We aim to inspire rather than "entertain". "Aerial displays are based on intensive training and disciplined procedures, with safety a key priority. We really are aiming to inspire versus entertain.
In the United Kingdom, the Flying with Diabetes organization holds fly-in gatherings of pilots to socialize, have lunch, and discuss the latest in regulations. Following lunch, experienced pilots with diabetes fly in formation. The last event was held at White Waltham Airfield on August, 22, 2015. You can visit the website, and find out how to get involved. The website is listed in the references below. Check out my pilot profile focusing on Pilots with Diabetes world record breaking pilot, Douglas Cairns.
Lack of pilots to interview with diabetes
There were several attempts at contacting an airport and private charter company in order to interview a pilot with any type of diabetes. Attempts were made to call and email the Wilmington, NC International Airport.
I was informed that if a pilot were to have diabetes that they would not be willing to share that information, so as not to be grounded by the airline.
The airport personnel contacted also stated that for them to put me in touch with a pilot with diabetes would break HIPAA (Health Insurance Portability and Accountability Act) regulations. They were asked to provide the pilot with my contact information, and have them to call me.
Specifically, a spokesperson for the airport stated,
I'm having trouble finding a pilot who will talk to you – even anonymously. They are very protective about their medical status as it can impact their livelihood.
A call to a local private plane charter company yielded no results, as they stated they do not have any pilots flying with them with diabetes that they know of. A college friend who is a commercial pilot for American Airlines was unable to provide any information. He stated that he doesn't know any pilots, commercial or private, with diabetes.
An update from Koury Private Jet Charter read,
We appreciate your contact but do not currently employ a pilot that has diabetes. If we think of anyone who might be able to assist you with your project, we will be certain to let you know. Good luck with your research!
I got to thinking that if I can't find a pilot with diabetes at a local charter company or regional airport, or I can't find one by asking an old friend who has been a pilot for a living for the last 30 years, then where are they!!
There has to be some!!
If they are allowed to seek a medical certification to fly a private plane, then why can't I find one?
Sometimes blogging has its ups and down!
Finally, some pilot interviews surfaced.....
And boy did they ever surface! I hope that you can take some great information with you from the interviews of pilots with diabetes when I add them to this blog post below in a few days. These guys are the real deal. They have made it through the hoops and barriers that exist, and they now live out their dreams. So let's hear from these guys, and see what they have to say about the process that exists for medical clearance to be a pilot with diabetes. (Interviews can be found below)
Douglas Cairns of Flying with Diabetes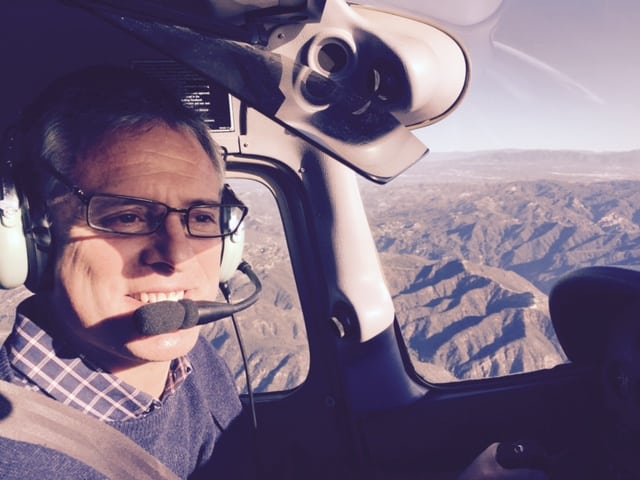 I was able to spend some time talking with Douglas Cairns from the United Kingdom, who flies with Flying with Diabetes. His ongoing mission is to increase awareness that people with diabetes can pilot aircraft safely, and should be given the opportunity to follow their dreams.
When he lost his flying privileges at age 25 after being a flight instructor with the Royal Air Force, he called the BAA once a year to inquire about possible policy changes for his situation. He was told each year that they had no intention of introducing new policies to allow pilots with insulin dependency to pilot aircraft in the UK.
He remembers he was in Thailand in 1999 when he first heard about the US system for pilots with diabetes to obtain a Class 3 medical certificate to fly privately. He jumped at the chance to get his private license back utilizing the new US system.
Through the organization, Flying with Diabetes, Cairns and other pilots have flown around the world, flown in formation with each other through Diabetes Formation Flight USA, and made special missions to places like Christmas Island in the Pacific Ocean, to deliver needed diabetes supplies and medications.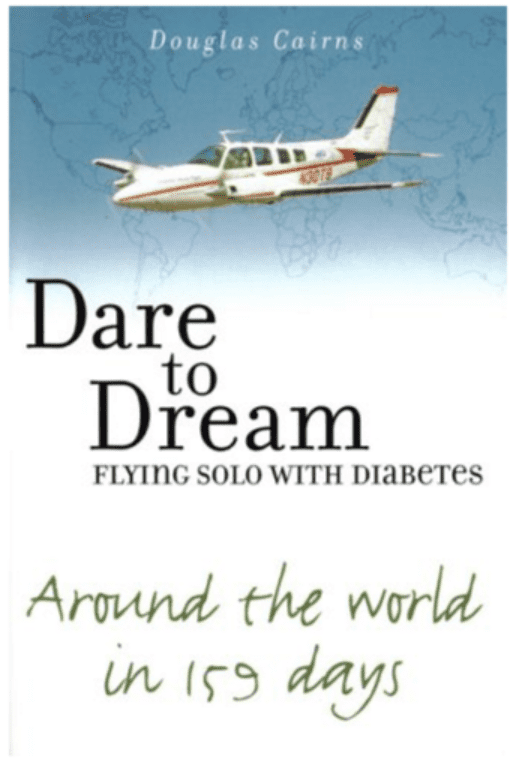 In his book written in 2005, following his flight around the world in with Flying with Diabetes in 2003, "Dare to Dream – Flying Solo with Diabetes," Douglas highlights the pain of living with his diagnosis, and losing his boyhood dream of flying. He tells the story of how he pushed back to his original dreams, and regained the ability to fly privately with diabetes through the US system for private pilots. The book describes stops in 22 countries along the way, and meeting the local diabetes community.
"We were in Bombay (Mumbai), India at the far side of the airport, and it was very dark," said Douglas. "I saw a customs officer standing in the shadows, and we got to talking. He said that he had Type 2 diabetes, and that he was only able to check his blood sugars about once every two months. He said that he didn't have a glucometer to check his blood sugar, and so I tested it for him, and it was normal. He was a very happy customs officer!"
Douglas recognizes that people in certain countries and areas of the world are not always able to get the diabetes supplies and medicines they need. This is why he made a flight to Christmas Island in the South Pacific Ocean. There are no formal statistics on the prevalence of diabetes on Christmas Island that were done recently. Douglas thinks that when they did statistics about 14 years ago, the prevalence of diabetes there was 11 percent, so it is very high.
Christmas Island is between Samoa and Hawaii, and has a population of about 8,000 people. Douglas met the doctor at the medical health center, who was quite emotional about the fact that they had run out of fast acting insulin on an island where there were over 800 people with diabetes. The doctor informed Douglas that there were only two blood glucose meters on the island. Douglas was able to provide them with insulin, syringes, and with 11 additional blood glucose meters.
He has worked to change the UK system so that pilots with Type 1 diabetes are now allowed to fly commercially through medical special issuance. The Pilots With Diabetes organization which Douglas Cairns co-ordinates is a group of former professional/commercial and aspiring pilots grounded by diabetes which formed in 2007 and engaged with the British civil Aviation Authority to try to persuade them to introduce unrestricted private flying and commercial flying, and the group was delighted when they did just that in 2012. This was followed by Ireland which joined the UK in 2014. The Pilots with Diabetes website acts as an information point for people trying to learn more about how and where they can fly with diabetes and the other pilots encourage and try to help people engage with their aviation authorities when they do not offer protocol to fly.
Just this past month in July, 2016, Douglas and another pilot with diabetes, Karl Beeson, set an aviation world speed record with their flights from London to Malta. On the way back, Douglas said it only took them 2 days, as they were able to reach speeds of 220 miles per hour at times.
"It was two small home-built aircraft and two pilots, which made for a challenging, long day," stated Douglas. "Karl did the pre-flight planning, and obtained permission to fly, as otherwise you cannot go through controlled danger areas. We have to have a firm plan to get through if we want to have enough time to complete the flight before dark. We got delayed in France trying to refuel in Gap Tallard, as they had left for lunch, so we were not sure we would make it."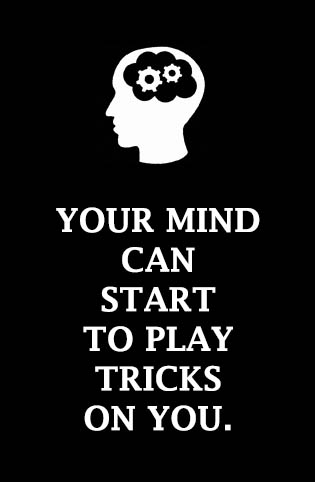 "You are over water flying, with a single engine and a small life raft, and your mind can start to play tricks on you. You can hear noises, and Karl thought he would put his IPhone in the headset and listen to music instead when he heard all those noises. We made it in 12 hours and 48 minutes. In an ironic way, the delay added excitement, because we didn't know if we would have enough time until we reached Corsica."
Continuing the busy advocacy efforts of Pilots with Diabetes, Douglas helped coordinate and attended a "Live Well with Diabetes Wellness Fair" this past Saturday in Council Bluffs, Iowa. Council Bluffs has been the starting point for the Diabetes Flying Formation group, and he keeps his plane there. Douglas has over 3,500 hours in the air, and he is living proof that you can pilot with diabetes safe and effectively if you follow the guidelines for in-flight blood sugars.
He has had no incidents where a low or high blood sugar created a problem in flight. He uses multiple daily injections, and a CGM, which helps him to recognize when he is trending toward a low blood sugar, and treat it accordingly. He always carries two glucometers, and plenty of supplies and quick carbohydrates to be prepared. "I find the CGM personally a wonderful adjunct. My flying partner, Karl, uses an insulin pump and a CGM, which works quite well for him."
"We make these challenging, endurance related flights to highlight the effective system for pilots with diabetes that is in place," stated Douglas. "We advocate that diabetes need not limit the scope of people's dreams and ambitions. We want to send a positive message about what we can do.
When asked about the artificial pancreas, and whether or not he might give it a go when it comes out in 2016, Douglas said, "A closed-loop system? Yes, absolutely! It has potential for the whole diabetes community. I would like to follow the progress of SMART insulin. If they can perfect auto release of insulin in response to changing blood sugar levels, this is very exciting!"
What an inspiration and positive role model indeed! Thank you, Douglas, for sharing your story with me and our readers here at The Diabetes Council.
Jason Harmon of Flying with Diabetes
Jason Harmon also is a pilot with Flying with Diabetes, with a home-base in Maryland, USA. I had the opportunity to find out how he got started in private flying through the US Class 3 medical certificate program. He and other pilots with diabetes, like Douglas Cairns and Karl Beeson, fly to raise awareness of the fact that this program exists.
"I'm not sure the exact number, but I believe there are currently several hundred private pilots flying under the Class 3 program for insulin treated diabetes medical certification in the US," said Jason. "We want to set an example for people with diabetes that it doesn't need to limit your activity as long as you fly using proper procedures and are following the FAA process for managing your diabetes in flight."
Jason has been in Council Bluffs, Iowa, recently, getting ready for the Diabetes Formation Flight 2016 this September. He, Douglas, and others will fly in formation with a group of six or seven planes. They will fly from Los Angeles, California, to San Diego, then to Las Vegas, and back to Los Angeles. Again, the goal is to be a role model for people with Type 1 diabetes, sending the message that for people with diabetes the sky need not be the limit.
The group welcomes media coverage of the event to raise awareness. "The more people that we can get the word out to, the better," said Jason. "Details of our 2016 Diabetes Formation Flight will soon be available on our web site at http://dffusa.org." 
Jason is hopeful that his efforts, along with the efforts of the other pilots in the organization, will help the FAA to recognize that there is really no longer any reason to restrict a person with well-controlled Type 1 diabetes from flying a plane. Recent developments in technology make it easy to obtain good control and prevent dangerous excursions in blood sugar.
For Jason personally, he tries to keep his blood sugars 150-175 (mg/dl) while flying. This is a bit higher that his normal targets to allow for an extra safety margin. According to Jason, there really is no opportunity for you to get into a dangerous situation with your diabetes if you follow procedure.
When I was diagnosed with Type 1 diabetes over 25 years ago, I was prohibited from flying. It made more sense back then, because you couldn't easily monitor blood sugar in flight like you can now. The technology didn't exist. Glucometers were clunky. Now we have advances where a tiny drop of blood gives you results in seconds, continuous glucose monitors and insulin pumps.
"Managing blood sugars in flight is similar and no more difficult than monitoring fuel," said Jason. "There doesn't need to be a blanket ban, when we have a proven track record of flying safely. Nobody I fly with has had a problem related to their diabetes in flight."
"It's easy for regulators to take the most conservative route by not taking much of avoiding any conceivable risk, but it's not right to take a privilege from someone when they could be safe. The FAA generally sees it as a privilege and not a right though. Experience over the past two decades has shown that when proper procedures are followed, there doesn't appear to be any significant risk", said Jason.
"The FAA recently changed the wording to remove the blanket ban," said Jason. "They are no longer stating on the record that someone with Type 1 diabetes, cannot fly a plane commercially. There is no clear information from the FAA as to what this changed wording means, but it is a new development. So far, no one with Type 1 diabetes or diabetes requiring insulin has been allowed to obtain a Class 1 or Class 2 medical certificate."
When asked about what Douglas Cairns mentioned in his interview, Jason suggested to contact the ADA. Douglas had spoken of an application that is currently with the FAA in an effort to get a special medical issuance for a person with Type 1 diabetes, but has been held up while waiting for continuous glucose monitor data. He was not sure what the outcome of this would be, and Jason was certain that the FAA would not release information on a particular applicant.
Whatever the outcome of this recent application for a Type 1 to obtain special medical issuance to pilot a commercial aircraft goes through or not remains to be seen. We will have to keep a close watch on this development. This is the first application to the FAA of its kind to date, following the change in wording to remove the blanket ban.
Thank you, Jason, for spending some time with us here at The Diabetes Council, and telling us about your amazing advocacy efforts for pilots with diabetes!
Calling all pilots with diabetes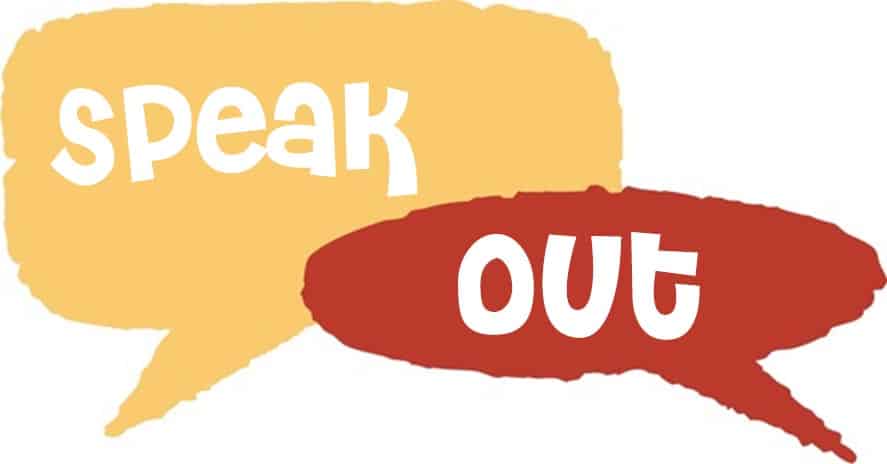 If you are a pilot with diabetes who would like to add your input for this blog post, please post your interest in the comment section below. We would love to have your input, and it will provide more human connections that show that there are real-life pilots who really do fly with diabetes. We know you are out there, so let us hear from you! Also, if you feel that any information in this article is incorrect, or becomes out of date over time as regulations are changed; please let us know about it. We will update the article as needed to keep it most current. As a registered nurse and certified diabetes educator, I could not have written this article without the help of those pilots with diabetes who offered their professional expertise. To them, I am grateful.
Question we got from one of our readers.
Can I pilot a helicopter with diabetes?
Yes, if you use insulin for your diabetes, you can get a Class 3 medical certificate with appropriate control as listed above to fly privately. If you use other medicines, you may be able to get a Class 2 certificate to fly commercially with restrictions. If you only use diet and exercise for control of your diabetes, then you can get a Class 1 medical certificate. You do not have to pilot an airplane before you can learn to pilot a helicopter.
This entire blog is full of questions and answers, and is intended to be a flowing, ever changing work in progress as regulations change, and aviators add their comments. We welcome your questions and/or answers in the comment box below.
Douglas Cairns and Jason Harmon from FlyingWithDiabetes.com have both reviewed this article for accuracy.
This article has also been reviewed by Gary E. Crump (Director, Medical Certification, AOPA Pilot Information Center)
TheDiabetesCouncil Article | Reviewed by Dr. Sergii Vasyliuk MD on June 04, 2020