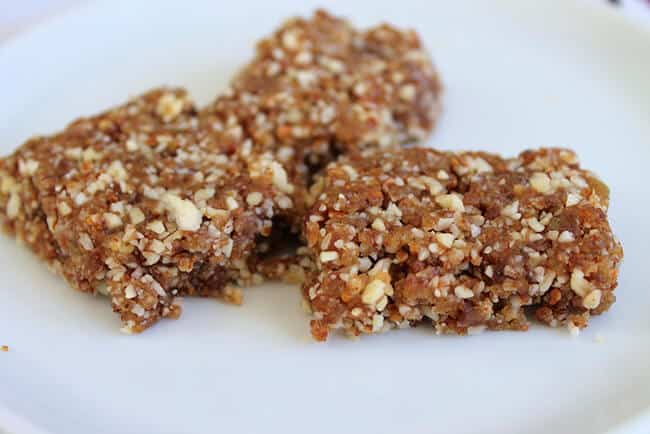 An energy bar with protein, fat and the right carbohydrates can keep you going between meals, or give you needed energy for an exercise routine. However, with so many options for bars out in the market, which ones are good for diabetes?
In this article, we will review 10 different energy bars that can work for you when you have diabetes without giving you excess carbohydrates in a serving that raise your blood sugar. There are certain things that you will want to look for in these snack if you have diabetes.

We will go over what should be in the one you opt for if you have diabetes. Carbohydrate content is going to be an obvious issue. We will look snacks that have natural lean proteins, unsaturated fats as opposed to saturated fats and the right kinds of carbohydrates that have a low glycemic index.
Hailey's story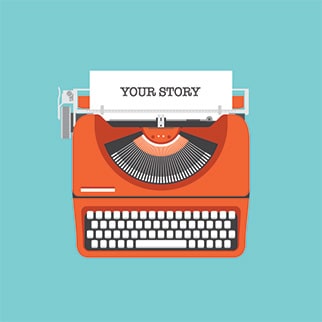 When Hailey came into diabetes education, she couldn't understand why her blood sugars were so high. She was eating healthy, she thought. She was taking her medication for her Type 2 Diabetes. After a quick diet recall, all was revealed.
Hailey was eating what she thought were healthy bars. They were high in sugar and had over 45 grams of carbohydrates. No wonder Hailey's A1C and blood sugars had spiked so high.
We reworked her options and picked the ones that were made with whole grains, natural sugars, high in protein and healthy fats, such as nuts. Those also contained around 10-15 grams of carbohydrates.
The next week, Hailey called in to report that her blood sugars were in her target range once again. She was glad we had been able to figure out what was causing her blood sugars to increase.
Previously, while Hailey was eating the right amount of carbohydrates during her meal times, she was overdoing it with high sugar granola bars, and so that's all it took to raise her blood sugars out of her target range. Taking them away was all it took to get her diabetes control back.
Options for you when you have diabetes?
When you need something quick in between meals, or before a workout, it's a convenient choice to reach for an energy bar. When you have diabetes, you don't want to reach for products that are high in glycemic level, and raise your blood sugar.
There are products on the market that will foot the bill for low glycemic levels and natural sugars. Let's look at some of the best ones out on the market for you when you have diabetes.
1. Elan Granola Shot
2. Better Than Chocolate
3. RXBAR
4. Pegan Thin
5. Kind Bars
 
 
 
 
Ingredients
Nuts, seeds, natural
70% Cacao, maca, guarana
100% Cacao, egg whites
Monk fruit, tapioca fiber, seeds
Least expensive, peanut butter, dark chocolate, almonds, coconut
Net Carbs
4 grams
8 grams
19-22 grams
2 grams
21.5 grams
OK for Ketogenic

Diet?

Yes- top choice for keto dieters
May be ok for keto diet depending on carb levels; good for ADA diet
No, but good for ADA diet
Yes – top choice for keto dieters
No, but good for ADA diet
6. Solo Bar
7. Paleo Thin
8. Go Energy
9. Atkins Meal
10. Fiber One Protein
 
 
 
 
 
Ingredients
Sunflower oil natural fruit sweeteners
Sunflower seed powder, egg whites, monk fruit
Fruits
Sugar alcohols may upset stomach
Fruits, natural sweeteners
Net Carbs
22 grams
5 grams
22 grams
7 grams
12 grams
OK for Ketogenic

Diet?

No, but good for ADA diet
Yes, good for keto or ADA diets
No, but ok for ADA diet
Yes, a good choice for keto diet, and can be used with ADA
Yes, for maintenance keto diet or ADA
10 Healthy energy bars for diabetes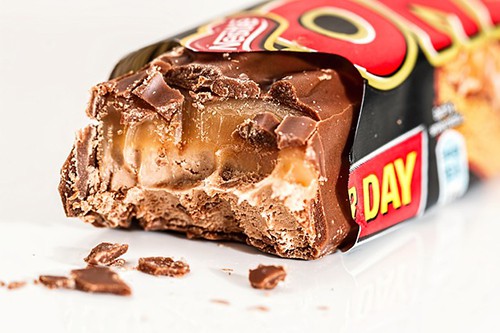 Our top picks for healthy energy bars with diabetes all contain no more than 15 to 25 grams of carbohydrates. Once you figure the fiber in these, net carbohydrates are lower.
This means that they are low glycemic, and won't affect your blood sugars so much. They contain natural ingredients and natural sweeteners.
They are boasted with  powerful antioxidants, healthy fats and proteins to help your muscles work at maximum potential. They are great when you need a boost before a big workout.
The recommended amount of carbohydrates for a snack on the American Diabetes Association (ADA) diet is 15-30 grams. The ones we have listed here will come in at or around this range, but net carbohydrates may be much lower due to the high fiber contents.
ADA and Keto Diet energy bars are covered here
If you are on a ketogenic diet, where you eat very little carbohydrate-containing foods, we then have some options for you as well. Even if you are following an ADA diet, and not a keto diet, you can still use these high protein, low carbohydrate snack bars between meals.
We will list the best options for our keto dieters, and which are best for an ADA diet. That way you can choose one no matter which diabetes friendly diet that you are on.
I recommend reading the following articles:
ELAN Granola Shot Paleo Mix
ELAN is made with over 80 percent seeds and nuts, including brazil nuts, flaxseed and cashews. Sunflower seeds, pumpkin seeds and coconut are the other ingredients. It's only got 4 grams of net carbohydrates per serving. The nuts and seeds make the granola in this bar, therefore there isn't any wheat used in making it.
What are net carbohydrates?
Net carbohydrates are the number of carbohydrates that are in food once you take into account the fiber in the food. To get the net carbohydrates for a food, take the total carbohydrates and subtract grams of fiber.
Fiber helps to keep your blood sugar steady. It's a carbohydrate, but it is not digestible, so it won't raise blood sugar at the same rate. Therefore, it is low glycemic. Fiber in food matters. Eating high fiber foods can help your blood sugars.
Good for diabetes?
This snack option is loaded with healthy nuts, as listed above.
It contains 4 grams of protein, and only 7 grams of total carbohydrates and 3 grams of fiber, bringing it to eight net carbohydrates. It has the lowest carbohydrates numbers in comparison to the other products reviewed here. It does have 15 grams of fat: 5 grams from saturated fat, 4 grams of polyunsaturated fat, and the remaining from 6 grams of monounsaturated fats.
Will I be able to stay in ketosis with ELAN?
This product offers a low glycemic and low carbohydrate option that works for ketogenic diets. It's our most ketogenic diet-friendly option here.
People who want to use the ADA method can still use this energy bar as a snack. High in protein and loaded with fiber, it provides good fats (coconut) and Omega 3s. The product also provides iron.
It fits in the categories of vegan, paleo and contains no gluten, as well. It's sweetened slightly and naturally with maple syrup.
Better than Coffee Energy Bars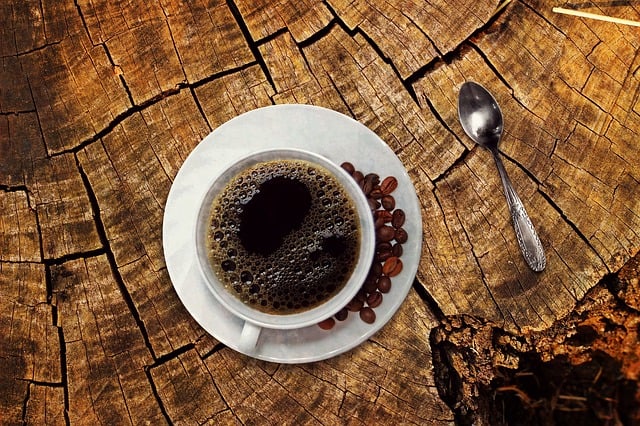 Caffeine in moderation and at least 70 percent cacao chocolate are good for you. They both provide powerful antioxidants. The "Better than Coffee Energy Bar" comes in at just 110 calories. It provides an ample 5 grams of protein, and once you consider the fiber in this energy bar, it provides just 8 grams of net carbohydrates.
Good for diabetes?
The coconut in it provides some good fats. One thing to watch out for is the caffeine content. It contains 100 mg of caffeine, so you should start with only one-half of a portion if you are sensitive to caffeine to see how it may affect you.
The "Better than Coffee Energy Bar" contains two South American plants, maca and guarana. The guarana plant is from Portugal, and it's similar to a maple. Seeds from the guarana plant with caffeine inside the seeds. As a dietary supplement, the seeds are high in caffeine and serve as a stimulant.
The Maca plant comes from the mountains of Peru, and the root is used as an herb for medicinal purposes. It is supposedly good for sexual function, increasing sperm count and for menopausal symptoms, although there isn't any research to support this.
When starting to eat bars that contain dietary supplements and herbs, always consult with your healthcare provider first to ensure that any herbal ingredients will not interact with your other medications or cause you health concerns. Speaking with your pharmacist is helpful to reduce interactions with your medication with herbal and dietary supplements.
The makers of this product state that the Maca they use is scientifically proven to give a physical and mental boost, and stamina.
Customer reviews of this bite state that it provides a boost of energy, for up to four to six hours.
This energy goodie can be used to provide a burst before activity, or between meals for extra energy.
Will I be able to stay in ketosis with this energy bar?
Yes, this is keto dieter friendly, and for those on an ADA diet. High-fat dieters may also like this nibble. The manufacturers state that this munchie is useful to keep the body in a state of ketosis, which is the goal for keto dieters. It can also be used on a Paleo diet.
RXBAR Whole Food Protein Bar
For an option which is clean and wholesome, try RXBAR. The whole food ingredients are clearly labeled on the front, so you know what you are getting. Ingredients include proteins, including egg whites and nuts. Dates and either 100 percent cacao chocolate or blueberries provide natural sweetness to the taste. Both ingredients are powerful antioxidants.
Good for diabetes?
Made with all natural and whole food ingredients, RXBAR contains a full 12 grams of protein per piece. There are 4 grams of fiber. It doesn't contain dairy products, gluten or soy products. They are good for the ADA diet only, and not for keto dieters. It comes in a little high at about 22-25 grams of total carbohydrates, with 19-22 grams of net carbohydrates when you subtract the 4 grams of fiber in the product.These make great for someone with diabetes to use before a workout. It will provide lean protein for your muscles to utilize during your workout, as well as needed carbohydrates for energy
Will I be able to stay in ketosis with this energy bar?
It contains too many carbohydrates for a ketogenic diet. However, it works well for the ADA diet, with the right amount of carbohydrates recommended when on this diet with diabetes.
Pegan Thin Protein Bar
Pegan is a good choice when you require vegan protein and no added sugar in a very low carbohydrate energy bar.
Good for diabetes?
For diabetes, it packs 20 grams of protein from seed sources. Seeds included are pumpkin, watermelon and sunflower seeds. They provide for the building of lean muscles, which can help you to lose weight with diabetes.Total fat comes in at 11 grams, with 1 gram of saturated fat. With 26 grams of total carbohydrates and 24 grams of fiber, that's just 2 grams of net carbohydrates in this bar. High protein foods with some fat in them and few carbs can suppress appetite for up to five hours or time for the next meal.The product is non-GMO, vegan and paleo-friendly as well. Monk fruit extract is one key ingredient, which is good for diabetes.
Will I be able to stay in ketosis with this energy bar?
Yes, it is perfect for a keto diet. Ketosis will happen if you are on a ketogenic diet, or you can use this energy break as part of your between meal or pre-workout routine on an ADA diet.
Kind Bar 
These are made with all-natural ingredients, including almonds, honey and coconut. They are high in fiber and they pass every taste test.
Good for diabetes?
Besides being a delicious and nutritious way to curb sweet cravings, 4 grams of protein and 4 grams of fiber satisfy until the next meal. Sweetened naturally with whole fruits and honey. It comes in at a low 13 grams of carbohydrates and 9 net carbs. There is some saturated fat, about 2 grams. Total fat for this snack is 17 grams. When you give up carbohydrates, they are usually replaced with fats and proteins. Its proteins are from all plant and whole food sources, so it's a good choice for diabetes on an ADA diet.
Will I be able to stay in ketosis with this energy bar?
It is best used with an ADA diet. It may be useful for a keto diet depending on how many carbohydrates you consume in a day on your keto diet.
I also suggest these similar pieces:
SoLo Energy Bar
Another great low glycemic option is the SoLo bar. Athletes use it, due to its balance of proteins and fats, carbohydrates and fiber. It provides energy for performance-related sports and reduces the "crashing" experience from high carbohydrate options with little fiber.
Good for diabetes?
They are low glycemic. Made for diabetes, you can be sure that you will get a slow release of carbs into your system, ample protein, healthy fats, and dietary fiber to help slow digestion and curb hunger pangs. These energy bars were formulated to release sugar into your blood slowly, and prevent increases in blood sugar as well as crashes from too low blood sugar. Foods low on the glycemic index come out under 55 on a scale. They are so low glycemic that they come in at 22 to 28 on the glycemic index. This is good for diabetes. At 6 grams of fat, 26 grams of total carbohydrates, 4 grams of fiber, and a full 19 grams of added sugar, these bars do contain 11 grams of protein to hold off hunger. Subtract the fiber, and it's got 22 grams of carbohydrates, so it's on the high side and could increase blood sugars.
Will I be able to stay in ketosis with this energy bar?
It is on the high end for carbohydrates for an ADA diet. It wouldn't work to keep you in ketosis if you prefer to be on a keto diet. 1
Paleo Thin energy bars
While these munchies have a peanut-buttery taste, they don't contain nuts.
Good for diabetes?
They use sunflower seed powder, egg whites for protein and monk fruit for natural sweetness. The manufacturers claim to use "organic prebiotic fiber" to curb cravings and hold you over until the next meal. They also claim that it doesn't make you feel bloated, as fiber sometimes does.At 11 grams of fat, but only 1 gram of saturated fat, 23 grams of total carbohydrates and a large amount of fiber at 18 grams, this bar comes in at just 5 net carbohydrates.
Will I be able to stay in ketosis with this energy bar?
This product may be OK for keto diets where maintenance of weight is desired, and carbohydrates are not reduced quite so strictly.
GO ENERGY 
Made with whole fruits and foods and used by athletes for training and events, GO ENERGY has a moist texture to it. You will have to try it to see if you like the texture and taste.
Good for diabetes?
It is a bit on the high side for total carbohydrates at 25 grams total. At only 2.5 grams of fiber, it's not much counterbalance. It's made with whole fruits and natural ingredients and can be part of a vegetarian diet. Though sweeteners from natural fruits are healthy, this energy bar scores lower on carbohydrate versus fiber content.
Will I be able to stay in ketosis with this energy bar?
Since it contains high carbohydrates. it cannot  keep someone on a keto diet in ketosis, and may raise blood sugars. If combined with exercise, it may be sufficient as a good choice. To be sure it's not raising your blood sugars, check then at about two hours after eating a bar. Combined with a thirty-minute walk should make it work with an ADA diet.
Atkins Meal 
Atkins has been around since the early 1990s. The Atkins diet was one of the first diets that were ketogenic that became popular.
Good for diabetes?
Atkins Meal is high protein and low carbohydrate, which can be helpful for maintaining satiety and for controlling blood sugars. Its taste  is so-so. It's nothing to write home about. At only 16 grams of carbohydrates, 9 grams of fiber, yielding 7 grams of net carbohydrates, the bar also packs 10 grams of protein and 6 grams of fat (3 from saturated fat).
Will I be able to stay in ketosis with this energy bar?
Yes, you will be in ketosis with this low carbohydrate, high protein version. It is also useful on an ADA diet. It's a bit high on sugar alcohols and may cause stomach upset.
Fiber One Protein 
These energy snacks combine 5 grams of fiber and 6 grams of protein in a 17-gram total carbohydrate bar (12 net grams of carbohydrates).
Good for diabetes?
It's not too ridiculous on the carbohydrates, so it shouldn't raise blood sugars too much. Some people like the taste and some don't. You will just have to try one to see. It's a bit high in saturated fat at 3.5 grams.
Will I be able to stay in ketosis with this energy bar?
Probably with a maintenance keto diet you could fit this nibble in, but it's a little high in carbohydrates. For ADA, it should work well. 2
Things to know about energy bars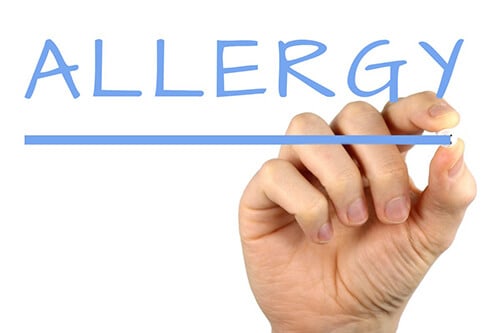 There are many different varieties of the same energy bar, so be sure to check your nutrition labels for different flavor combinations.
Taste is an issue. Some are gooey and may taste bland. Try several out until you find one with a flavor that entices you.
If one seems to have too many carbohydrates for you, and it runs up your blood sugar, try another lower carbohydrate option. It may take several tries before you find the right bar for you. Check your blood sugar before and two hours after eating one to get an idea of how it affects your blood sugars. Strive to keep your blood sugars in your target range.
Allergies to ingredients 
Make sure to check your ingredients labels for any allergies to any of the ingredients in the products listed. Some allergies of note, when related to these products, include nut, soy, dairy and egg allergies. If you have allergic reactions of any type to any of the ingredients in these products, do not consume them.
Don't use keto diet energy bars to treat a low blood sugar
One thing to remember is that the products that are good for a keto diet are not going to bring up a low blood sugar. Don't use them to treat a low blood sugar. Low blood sugars should be treated with 15-20 grams of fast-acting carbohydrates.
Glucose tablets, juice, or hard candies will do the trick, but it takes too long for a carbohydrate-containing energy bar to break down into sugar in your stomach. Low blood sugars come on fast, so you must treat them quickly.
Over to you
Let us know what you think about each energy bar as you try them and determine which ones are best for you. You can add to our reviews in the comments section below.