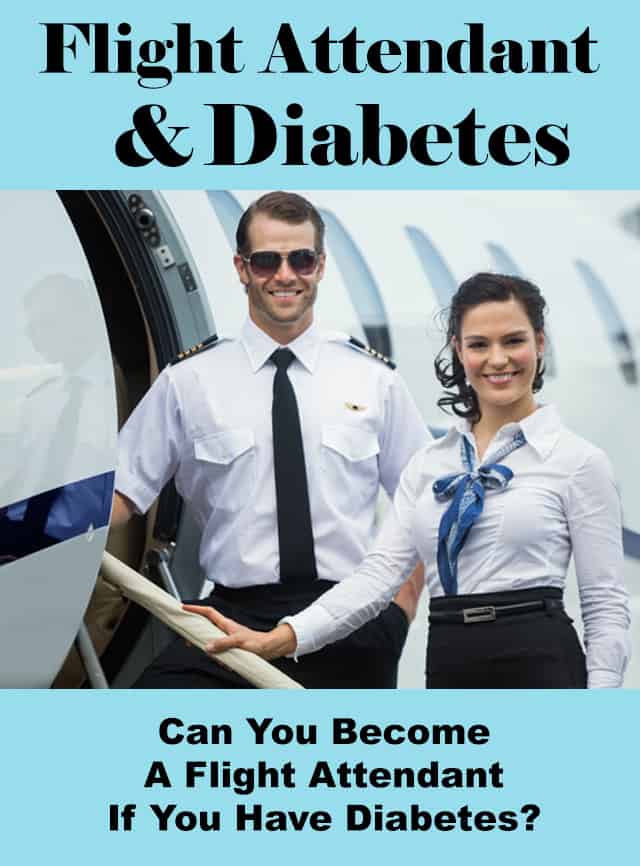 Melissa contacted The Diabetes Council. She had been a flight attendant for the past three years. She had just celebrated her 26th birthday when she was diagnosed with diabetes. She feared her airline would ground her, or that she might lose her job.
We had some good news for Melissa – you can be a flight attendant if you have diabetes.
You just have to have good control of it. Even with Type 1 diabetes, you can get a medical clearance if you are self-managing your diabetes and it is in control. You will have to maintain this control throughout your career, or you can possibly be grounded.
That is not to say that you cannot have an occasional low blood sugar, but you will have to show the Federal Aviation Administration that you have dealt with the issue, and have taken steps to prevent it from happening again.
While some airlines are not rigid about rules surrounding diabetes, others have strict regulations. For example, Lufthansa airline considers diabetes to be an exclusion criteria for becoming a flight attendant.1 [Continue reading]