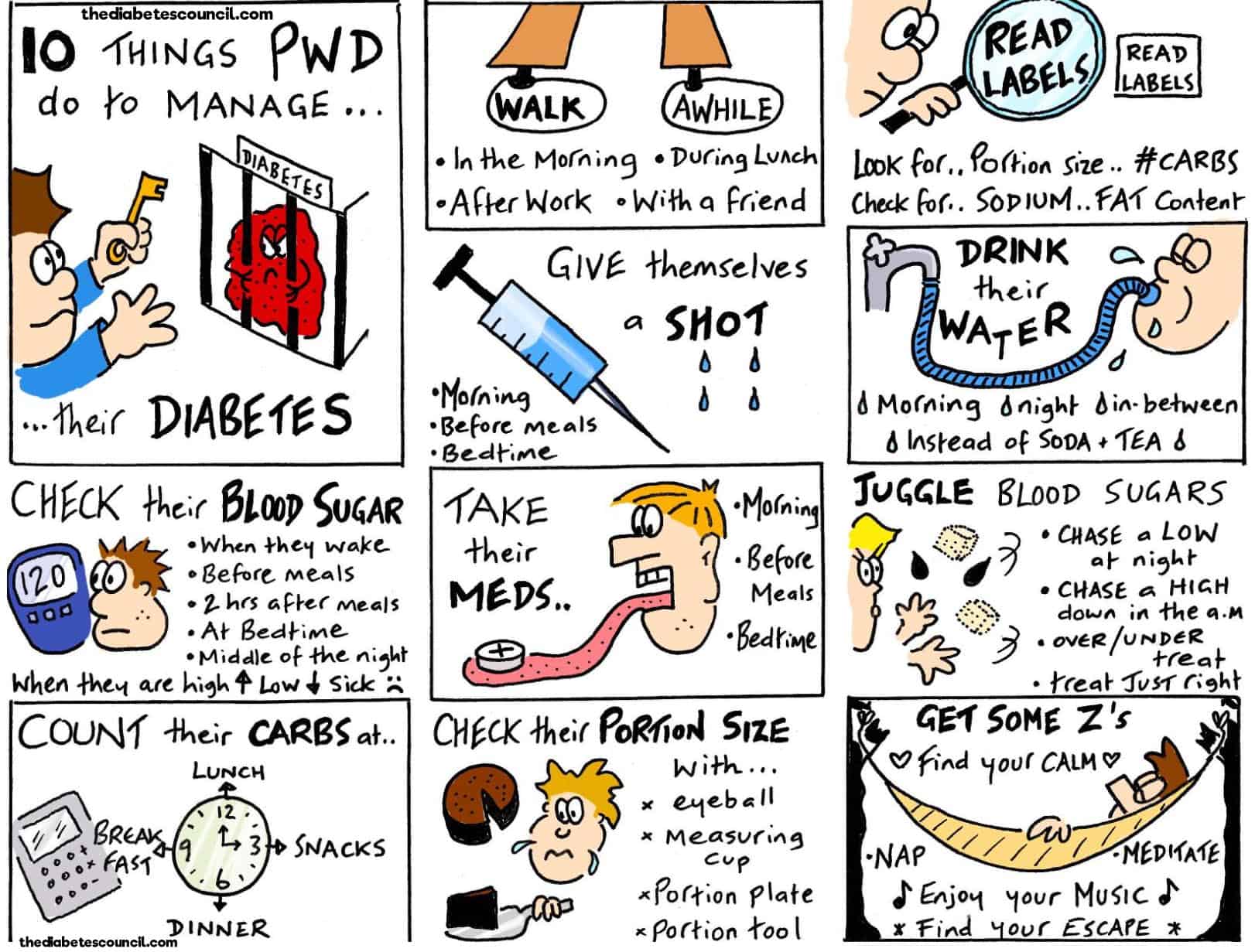 Type 1 Diabetes is a balancing act. Think about it – if you are a person with diabetes (PWD), you have at least 10 things to do that the person without diabetes does not have to worry about. Life can get a little frustrating when you have so much on your plate! You have to juggle your diet, your exercise, and your medications. You have to get it right!!!
If you do not take good care of yourself, you feel rotten when you have low and high blood sugars. It is a roller-coaster of lows and highs that can eventually send you crashing into the Intensive Care Unit.
And if you are like me, you do not have time for that. So you plug on – you follow your plan as closely as it is humanly possible, knowing that humans make mistakes. You do your best to listen to what those on your medical team tell you that you should or should not be doing. Still, things are never perfect.
There is the guilt. If it is not self-induced guilt, then surely your Aunt Minnie or Aunt Stell will attempt at guilt tripping you. "Should I have had that piece of pound cake now that my blood sugar is 300? It smelled so good!" you think. You then think, "No, I can bolus for it! It's all good." This is when Aunt Minnie chimes in to remind you that "you shouldn't have that piece of pound cake, now SHOULD you? Didn't your mom say you have DI-A-BEET-ES!!!?" There are also the times when you feel like you have done everything thing you can, just as perfectly as you know how, and your blood sugars still have time to ruin your day. [Continue reading]