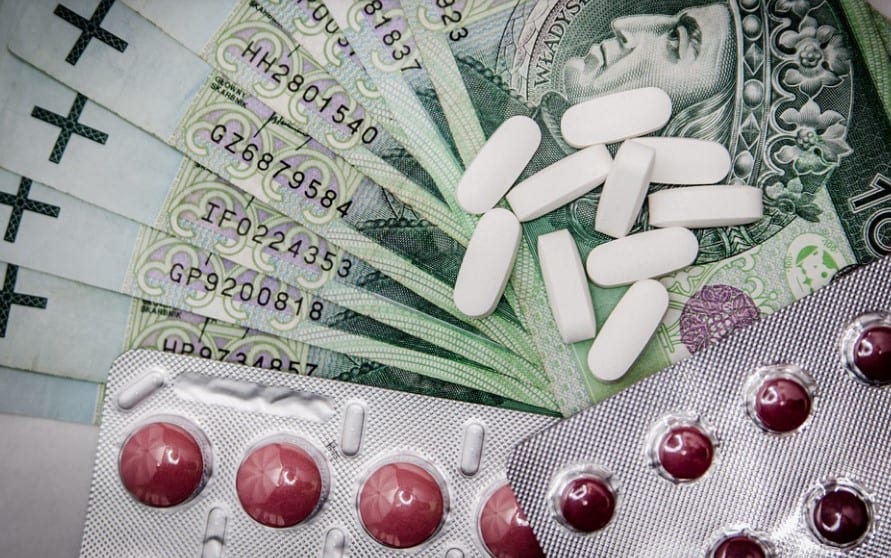 We all know the ultimate cost that living with Diabetes places on the PWD and their families. The mental burden of living with diabetes and caring for someone that lives with Diabetes can become overwhelming as it is.
While previously we discussed about the increasing prices of insulin and its rise to an all-time highs, it is only a small piece of the puzzle, a small glimpse of the bigger picture of what it truly costs for someone with diabetes to stay ALIVE each and every month. We are not talking about just managing, or being healthy, but staying ALIVE.

Before we continue with this article, I wanted to let you know we have researched and compiled science-backed ways to stick to your diet and reverse your diabetes. Want to check out our insights? Download our free PDF Guide "Power Foods to Eat" here.

Let that word sink in for a moment with you. Yes, there are medications one takes to feel better, ibuprofen for a headache, or Tylenol for aches and pains, however, insulin and other diabetes related supplies are the few things that stand between someone with diabetes and death.
Am I being over dramatic? Not really when you think about it, insulin is not a cure; it is not a medication you can miss for a day and still be okay the next day. While you may not necessarily DIE from one missed day of a dose of insulin, I can tell you that you will not feel good at all and may actually end up in the hospital.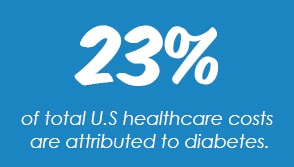 As you may be aware, I have two children who have type 1 diabetes, so I know a little bit about the costs of living with it, even though I do not live with the disease myself. I wanted to put together something that showed those with and especially those without diabetes how much it truly costs for people with this chronic illness to LIVE.
The Burden of Diabetes
The one thing that has always bugged me about this disease other than the most common reasons is the financial cost it takes to keep someone with Diabetes alive! Thankfully, we have insurance that covers for the majority of the cost, but I know there are people out there who are not as lucky. It is important to get the word out of what it really costs for someone with Diabetes to stay alive.
As an example I will use first my son's costs for a month:
650 Testing Strips = $650.00- $1300 (These have been increasing each year. Traditionally they were $1 a strip and now it's upwards of $2)
15 Infusion sets and Reservoirs to hold insulin (Insulin pump supplies) – $350
Alcohol wipes, IV 3000 Stickers (To keep his pump sites in place), IV prep (helps to keep the sites sticking on his skin), and Uni Solve (helps to remove the sticky layer added by the IV Prep) = $200
4 vials Novalog insulin =$1200
1 vial Lantus insulin (just in case) =$320
Juice boxes, and glucose tablets for treatment of lows- $250
Additionally, we also have his supplies that we get 2x a year
Blood Ketone Strips 350 a year = $1750.00
Every month, it costs roughly about $2970-$3620.00 just to keep my son, Clifford, alive. If we look at it at a yearly basis, the cost is between $37,390 and $45,190. You need a full time job just to be able to afford your supplies that keep you alive YEARLY without insurance. This is a bit ridiculous and the one thing that has bothered me.
In addition, Clifford also takes Synthroid to help regulate his thyroid levels because of Hashimotos. There are many PWDs living with other conditions that need treatment and the treatment for which add to the already expensive cost. This is why we push so hard for a cure! It is way too expensive to have diabetes!
Now let's take a look at my daughter's total spending:
1 vial of Novalog Insulin- $300
3 vials of Lantus-$960
650 test strips- $650-$1300
(2) boxes of 6 mm (1/2 unit syringes)- $100
Alcohol Wipes (2 boxes of 200)- $90 (charged to insurance, this seems way inflated to me)
Juice boxes, and glucose tablets for treatment of lows- $250
Now we also have her supplies that we get 2x a year
Blood Ketone Strips 350 a year = $1750.00
My daughter Maggie's totals are a little less because she is currently not using an insulin pump, however it still costs $2,350-$3,000 to keep her ALIVE each and every month.
Yearly, we are looking at $29,950- $37,750 total of our spending pour into the treatments of our children. When you have two children like we do, the costs add up to unimaginable amounts. For both kids the totals are (at most) $82,940.
Stare at that number for a bit. It is absolutely ridiculous! RIDICULOUS. What would happen if my children were not blessed to have good health insurance? Would had it been okay to just let them die because we could not have afforded their supplies? I do not think so. Something needs to be addressed with these sky rocketing prices. Since my son was diagnosed 6 years ago, the costs of keeping him alive then vs now has almost virtually doubled.
All I can do at this moment is shake my head…… What about you?